Hogs: junior SS Gaines off team for now; Bielema awards top players; more notes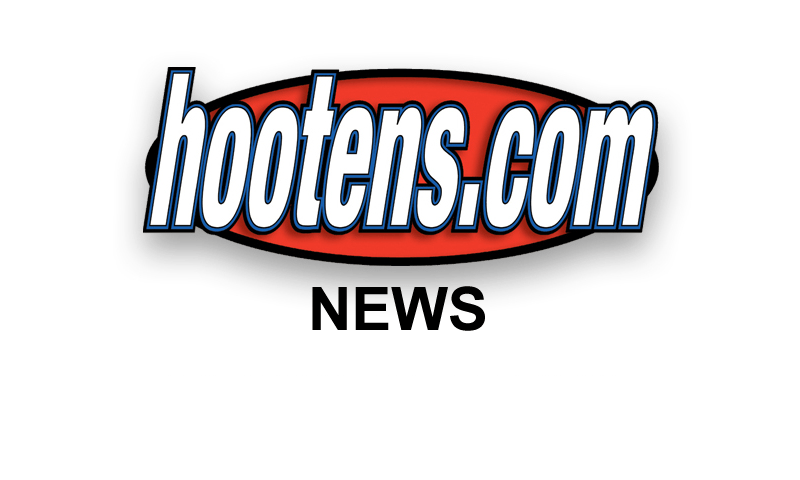 | | |
| --- | --- |
| | |
| | Jr SS ROHAN GAINES |
FAYETTEVILLE - Arkansas fourth-year junior starting safety Rohan Gaines and senior reserve cornerback Carroll Washington have been "removed" from the program and will not participate in the Dec. 29 Texas Bowl, Coach Bret Bielema said Saturday.

Bielema addressed the Gaines and Washington situations during a regularly scheduled press conference before the Razorbacks practiced Saturday.

"I have removed them from the program," Bielema said. "Carroll obviously is a senior so his last game is behind us. Rohan, if he adheres to all the things we ask him to do, he'll be back with us in January. Other than that, we should be full strength."

What did the two do?

"That will stay within me," Bielema said. "They violated some team policy, and I made the decision to remove them."


LIDDELL LEADING CANDIDATE
Freshman Josh Liddell of Pine Bluff Dollarway is in the lead to start in Gaines' place but sophomore DeAndre Coley, junior Davyon "Sleepy" McKinney of Forrest City, and redshirt freshman Kevin Richardson of Jacksonville will be considered, Bielema said. Liddell played the second half against Mississippi State and started and played the entire first half of the 17-0 victory over LSU because of Gaines' SEC suspension for a targeting foul against Mississippi State,


"The way l look at it it's an opportunity for those guys to kind of get a jump into what spring ball is going to look like," Bielema said. "Obviously Josh played six quarters for unscored-upon defense in the SEC, so I think he is more than ready."

Gaines and Washington have played every game for the 6-6 Razorbacks.

Gaines returned a 100-yard touchdown interception in the second half against LSU. He also forced a fumble, recovered a fumble, broke up five passes and figured on 59 tackles.

An early-season starting cornerback and always figuring on special-teams, second-year JC transfer Washington collected 17 tackles, intercepted a pass and broke up a pass.

Bielema scheduled an "intense" practice Saturday that concentrated more on "Arkansas on Arkansas" stressing fundamentals and special teams but did include "some Texas" before closing with a scrimmage of redshirts and young reserves "not likely to play in the bowl game."

RECRUITING WRAPS TEMPORARILY TODAY
Bielema and the coaches will be back on the recruiting road Sunday's final recruiting day before the "dead period" accommodates the Christmas holidays and bowl games.

With final exams in progress most of next week, Bielema has schedule practices just Wednesday and Friday and next Saturday.

With UA academic activists wrapped by Friday, incoming spring semester freshman signees Ty Storey, the quarterback from Charleston, and tight end Will Gragg of Dumas, both full academic qualifiers and already signed to financial aid agreements, can practice with the Razorbacks next Saturday and participate in the remaining on campus practices and the workouts in Houston after the Hogs report there on Dec. 26.

PAYING THE ASSISTANTS
Bielema was asked about his talks with Arkansas athletic director Jeff Long on raising the pay of assistant coaches after Arkansas progresses from 3-9 last season to 6-6, including shutting out nationally ranked SEC West teams LSU and Ole Miss.

"Yeah, we have already set some things in motion with a couple of our coaches," Bielema said. "I want to meet with Jeff on Tuesday of this week and talk about it overall. Look at where we are at and what we are doing with all of our assistants as well as our support staff."

BANQUET AWARDS
Bielema held the Razorbacks' second annual Senior Banquet that included team awards Friday night.

Senior linebacker Martrell Spaight, consensus first-team All-SEC, and senior defensive and defensive co-captain Trey Flowers were named the team MVPs.

Senior safety and defensive co-captain Alan Turner of Junction City and senior nickel back Tevin Mitchel merited defensive appreciation awards, while senior tight end AJ Derby and junior receiver Keon Hatcher were honored with offensive appreciation awards.

Sophomore linebacker Brooks Ellis of Fayetteville earned the Scholastic Award. Senior offensive tackle and offensive co-captain Brey Cook of Springdale Har-Ber was honored with the Power Award. Fourth-year junior quarterback and offensive co-captain Brandon Allen of Fayetteville and sophomore tight end Hunter Henry of Little Rock via Pulaski Academy were co-honored with the Natural State Award.

Senior deep snapper Alan D'Appollonio received the Special Teams Award while freshman receiver/punt returner Jared Cornelius and freshen cornerback Henre Toliver, respectively, were named the Offense and Defense Rookies of the Year.

Redshirting freshman receiver/punt returner Jojo Robinson and redshirting freshman cornerback Santos Ramirez were named the Scout Team Offensive and Special Teams Players of the Year. Walk-on linebacker Josh Harris was named the Scout Team Defensive Player of the Year.




"