College football returns to Little Rock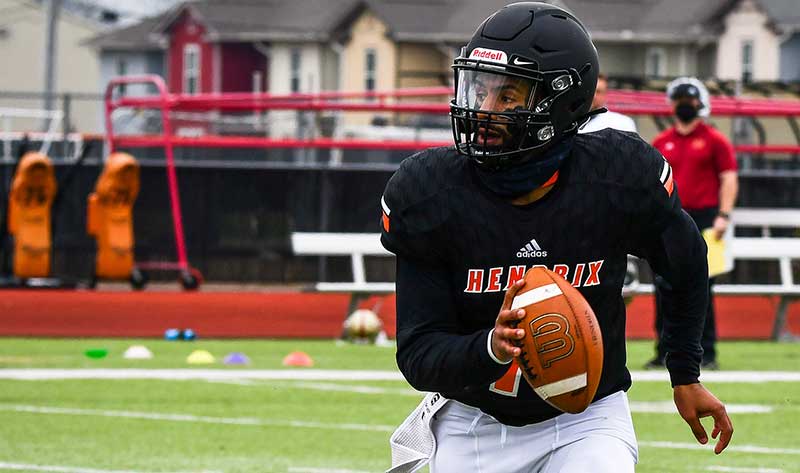 LITTLE ROCK - College football returns to War Memorial Stadium this weekend with D3 doubleheaders Saturday and Sunday.
The Southern Athletic Association Championship Weekend features eight teams, including West Division champion Hendrix College battling East Division champ Berry (Ga.) for the league title at 6 p.m. Saturday.
Hendrix scores 33 points per game led by senior and four-year starter Miles Thompson (6-0, 190), a dual-threat All-America quarterback from Dallas.

Berry QB Gavin Gray earned SAA Offensive Player of the Week honors twice this season, including last Saturday when he completed 19 of 32 passes for 209 yards and two touchdowns in a 18-17 overtime win over Centre (Ky.). Berry's defense, traditionally one of the league's best, allows 15.6 points per game this spring. 
"Berry is well-coached, doesn't miss tackles or give up big plays," Hendrix coach Buck Buchanan says. "They don't make mistakes and are great at capitalizing on opponent's mistakes. It's gonna be a good game. We've got to play our best and act like we own this state."
The weekend begins with East Division runner-up Birmingham Southern vs. West Division runner-up Trinity (Texas) at noon Saturday. On Sunday, East third-place finisher Centre (Ky.) clashes with West third-place finisher Austin (Texas) at noon followed by Rhodes (Tenn.) against Millsaps (Miss.) at 6 p.m
"Since we knew we were going to have a condensed season, we wanted to do something for the boys, especially the seniors," says Buchanan, who presented the weekend idea to league coaches last summer. "(Arkansas) was the place where teams from both divisions could drive to rather than fly. It's an opportunity to get our teams together and give them something they can remember after a tough year."
The Hendrix roster includes 35 Arkansans.
General admission tickets are $15 for adults, $10 for senior citizens (55 and older) and students. Children six years old and under are admitted free. Arkansas Activities Association and Arkansas Football Coaches Association passes will be accepted. Parking is $5 (cash only). Fans enter through Gate 7 only.