Class 3A - Week 14 - 2013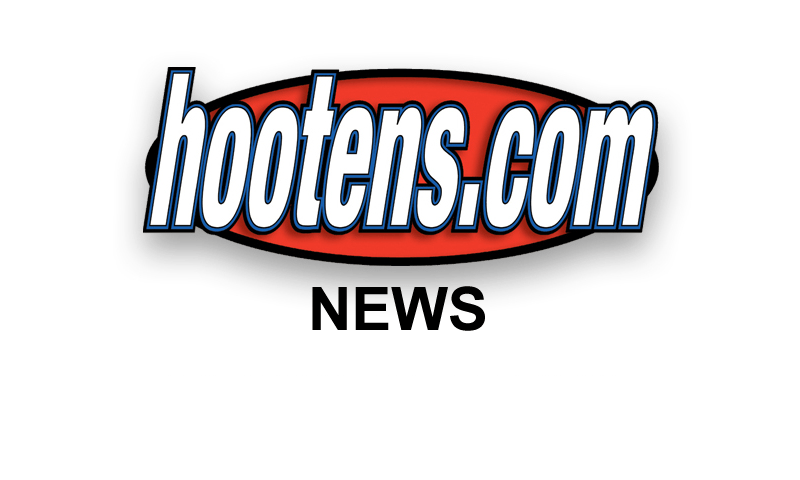 Hootens.com Rankings
Class 3A, Week 14, 2013
Copyright Hooten Publishing, Inc.
1. Charleston (13-0)
2. Harding Academy (11-1)
3. Glen Rose (11-1)
4. Smackover (12-1)
5. Earle (6-7)
6. Fountain Lake (7-4)
7. Hoxie (12-1)
8. Episcopal (10-3)
9. Barton (9-3)
10. Lamar (9-2)
11. Fordyce (9-3)
12. Mayflower (6-5)
13. McGehee (7-5)
14. Green Forest (10-3)
15. Lavaca (7-5)
16. Fouke (7-4)
17. Prescott (6-6)
18. Rivercrest (7-4)
19. Osceola (5-6)
20. C. Harmony Grove (4-6)
21. Atkins (8-4)
22. Paris (6-4-1)
23. Melbourne (9-3)
24. Centerpoint (6-4-1)
25. Two Rivers (7-5)
26. Riverview (6-5)
27. West Fork (5-6)
28. Corning (4-7)
29. Mansfield (4-6)
30. Cedarville (2-8)
31. Greenland (5-6)
32. Elkins (4-7)
33. B. Harmony Grove (5-6)
34. Danville (2-8)
35. Bald Knob (3-7)
36. Harrisburg (2-8)
37. Bismarck (2-8)
38. Horatio (3-7)
39. Jessieville (1-9)
40. Mountain View (3-7)
41. Perryville (3-7)
42. Rose Bud (2-8)
43. Piggott (2-7-1)
44. Marshall (1-9)
45. Yellville-Summit (0-9-1)
46. Genoa Central (1-9)
47. Drew Central (0-10)
48. Manila (0-10)
HOOTENS.COM GAME OF THE WEEK
No. 4 Smackover at No. 3 Glen Rose
This game will be played at Benton Harmony Grove. Smackover has eliminated Paris, Melbourne and Episcopal by an average of 24 points to reach the semifinals for the first time since 1987. The Buckaroos average 379 yards and 37 points weekly. Senior running back Fabian Sims ran 20 times for 122 yards and two touchdowns in last week's 36-15 win over Episcopal. Junior quarterback Logan Clark completed eight of 10 passes for 148 yards and two TDs. Sims paces the Buckaroos this fall with 120 carries for 1,147 yards (9.6 yards per carry) and 14 TDs. Clark has completed 62 of 115 passes (54 percent) for 1,255 yards and 12 TDs with three interceptions. Sophomore receiver Jordan Jones (6-2, 175) leads Smackover with 19 catches for 572 yards (30 yards per catch) and nine TDs. Junior Elmo Hempstead (6-0, 170) has caught 13 passes for 300 yards and five TDs. Sophomore RB/linebacker Dewayne Jones (4.5 speed) played mostly defense last week after returning from a knee injury. Expect more from Dewayne Jones on offense this week. Senior Ty Mullens (6-1, 220) anchors the line at left tackle and leads Smackover with 75 solo tackles, 22 tackles for loss and nine sacks at defensive end. Hempstead has grabbed a team-high eight interceptions at safety. The Buckaroos (plus-17 turnover margin) have held every opponent to three TDs or less. "They have speed at every skill position, " Glen Rose coach Mark Kehner says. "It makes you nervous. We can't make a mistake."
Glen Rose has advanced to the title game in each of its past two trips to the semifinals (2007 and 2012). The Beavers have won 22 of their past 23 games against Class 3A opponents, averaging 405 yards and 47 points weekly this fall. Glen Rose has defeated Lavaca and Green Forest by a combined 90-7 the past two weeks after a first round bye. Junior RB Carlos Burton paces the Beavers this season with 156 carries for 2,022 yards (13 ypc) and 32 TDs. Senior QB Clay Holicer logged his best game of the year in last week's 42-7 win over Green Forest, rushing 11 times for 90 yards and passing for 116 yards and two TDs. Holicer has passed for 1,597 yards and 24 TDs this year. Senior fullback Austin Kehner averages 8 yards per carry and has scored 12 TDs. Senior inside receiver Kyle Petersen leads Glen Rose with 36 catches for 603 yards and nine TDs. Senior outside receivers Dillon Lequieu (6-2, 170) and Austin Ellis (6-1, 165) average 23.7 and 14.8 yards per catch, respectively. Smackover coach Brian Strickland calls Glen Rose's defensive linemen the most impressive unit he's seen all year. Seniors Zach Lankford (5-10, 265) and Drake Lackey (5-10, 245) spearhead the front four on the interior, while junior Justin Salazar (6-0, 220) and sophomore Britt Matlock (6-2, 205) hold down the ends. Petersen paces the Beavers in tackles for the second straight season at inside linebacker.
LAST WEEK
Hootens.com correctly picked two of four games involving 3A teams. For the season, hootens.com has correctly predicted 235 of 282 games (83 percent).
WEEK 14 PLAYOFF PREDICTIONS (favored team in ALL CAPS followed by point spread)
PLAYOFF SEMIFINALS
Earle at CHARLESTON (21): Earle edged fellow league member Hoxie 8-6 last week, winning its fifth straight road game since a 23-20 loss at Rivercrest Week 9. The Bulldogs have utilized their size and speed in the Single Wing along with the return of senior playmaker C.J. Garrett (5-9, 235) to reach the semifinals for the first time since 2007 (then Class 2A). Garrett, who nursed an ankle injury for six weeks midseason, threw a 9-yard TD pass to junior receiver Tevin Scott and ran for a two-point conversion last week at Hoxie. Two weeks ago, Garrett ran 28 times for 281 yards and three TDs in a 46-7 win at Fordyce. Garrett rushed for 287 yards three weeks ago in a 42-37 win at Fountain Lake, while senior RB Ledarious Kimble rushed for 221 yards and four TDs. Earle trailed 37-36 late in the fourth quarter but stuffed Fountain Lake on fourth-and-4 to get the ball back. Three plays later, Kimble dashed 70 yards for the game-winning score. Kimble injured his knee last week in the second quarter at Hoxie. Senior right guard Anthony Mems (6-3, 350) and freshman right tackle Joseph Davis (6-4, 255) anchor the line. Senior LB Raheem Stackhouse leads Earle this year with more than 130 tackles. Former Ole Miss RB and West Memphis standout Charles Stackhouse, Raheem's older brother, played two seasons in the NFL.
Charleston, winners in 18 of its past 19 games, eliminated Harding Academy last week for the second time in three years. Junior QB Ty Storey passed for a season-high 519 yards and seven TDs in a 48-21 win. Senior receiver/safety Chance Shelby caught three TD passes, recorded 11 tackles and intercepted a pass. Two weeks ago, the Tigers struggled early with McGehee in a 27-6 win. Charleston led 7-0 at halftime and allowed 17 first downs. Senior RB Austin Pittman shined with six carries for 41 yards and six catches for 121 yards and two TDs. Storey has completed 229 of 324 passes (67 percent) for 3,523 yards and 42 TDs this year. Pittman gains 11.2 yards per play, rushing 77 times for 775 yards and 15 scores and catching 57 passes for 728 yards and five TDs. Shelby leads Charleston with 61 catches for 1,035 yards and 18 TDs. Junior Taylor King has caught 58 passes for 890 yards and eight scores. Senior Colton Ward averages 17.4 yards per catch and has caught seven TD passes. Junior linebackers Colton Posky (100 tackles) and Tanner Lynch (122 tackles) lead on defense. Ward has collected a team-high seven sacks at defensive end. Junior cornerback Hayden Newhart has intercepted 14 passes in his career. The Tigers carry a plus-16 turnover margin this fall.
Smackover at GLEN ROSE (14): See Hootens.com Game of the Week.