Class. 4A Week 15 Rankings, Notes & Picks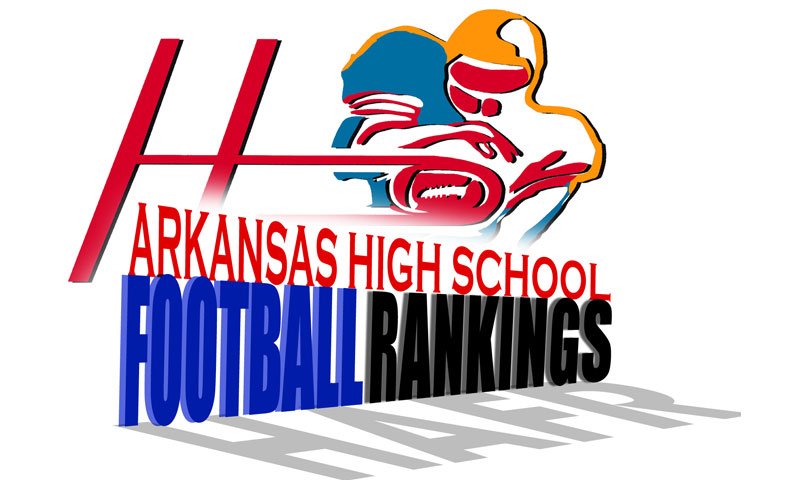 Hootens.com Class 4A Rankings

Week 15, 2022
Copyright Seventy Seven's Publishing
1. Harding Academy (12-0)
2. Malvern (11-2)
3. Arkadelphia (11-1)
4. Nashville (10-4)
5. Warren (10-2)
6. Elkins (10-2)
7. McGehee (8-3)
8. Rivercrest (9-4)
9. Star City (10-2)
10. Stuttgart (9-3)
11. Pocahontas (10-2)
12. H.G. Haskell (10-2)
13. Lamar (9-3)
14. Ozark (8-4)
15. Ashdown (7-4)
16. DeWitt (7-4)
17. Gosnell (8-3)
18. Lonoke (6-5)
19. Pottsville (6-5)
20. Clinton (7-4)
21. Bauxite (7-4)
22. Gravette (6-5)
23. Trumann (5-6)
24. Crossett (4-7)
25. Mena (5-6)
26. Gentry (7-4)
27. Blytheville (5-6)
28. Monticello (4-6)
29. Lincoln (5-6)
30. Mayflower (4-6)
31. Riverview (3-8)
32. Bald Knob (3-8)
33. Hamburg (3-7)
34. Heber Springs (2-7)
35. Jonesboro Westside (2-8)
36. Highland (3-7)
37. CAC (2-7)
38. Berryville (2-8)
39. LR Hall (1-8)
40. Waldron (2-7)
41. Huntsville (2-8)
42. Helena (1-8)
43. Cave City (1-8)
44. Dumas (1-9)
45. Dover (2-8)
46. Harrisburg (2-8)
47. Green Forest (1-9)
LAST WEEK

Hootens.com correctly predicted 1 of 2 semifinal games. Hootens.com has correctly predicted 259 of  298 games (87 percent) this season.
WEEK 15 PREDICTIONS (favored team highlighted in yellow and ALL CAPS)

CHAMPIONSHIP GAME (12 p.m. Saturday, War Memorial Stadium, Little Rock)

No. 2 Malvern vs. NO. 1 HARDING ACADEMY (12-0) Malvern and Harding Academy meet for the first time, and the state title is on the line. Malvern plays in its first state championship game since 2011; Harding Academy plays in its 4th consecutive title game (won 3 straight Class 3A titles).
Malvern, which finished 2nd this fall in the 7-4A, beat conference foe Nashville 56-37 a week ago, and the Leopards took down 8-4A champion Warren 27-21 in overtime in the quarterfinals. Senior QB and 4-year starter Cedric Simmons threw 5 touchdown passes and ran for a TD against Nashville. Simmons, 1 of 5 seniors on Malvern's roster, has passed for 2,359 yards and 21 TDs this fall and rushed for 1,119 yards and 20 TDs. Junior Jalen Dupree (266-2,541 rushing (9.6 ypc) and 34 TDs) has emerged as one of the state's top RBs.  Junior Dyelon Caradine (49-1,000 receiving, 9 TDs) caught the winning TD pass at Warren, and last week had 2 TDs in the 1st half. Junior linebacker Angel Perez (109 tackles, 2 interceptions) and Caradine (23 tackles, 5 interceptions) spark the defense..

Harding Academy rallied from a 21-7 first-half deficit last week to down Arkadelphia 31-28. Senior Kyle Ferrie kicked the winning 32-yard field goal as time expired. Arkadelphia started its opening 2 drives of the second half in Harding Academy territory but produced no points. Senior defensive lineman Levi Mercer, senior safety Kennedy Rush and freshman linebacker Cam Pryor were key for Harding Academy's second-half defensive performance. Senior Heath Griffin ran for 101 yards and scored 3 TDs in the second half. Griffin has rushed for 814 yards and 16 TDs this fall. Sophomore QB Owen Miller, who took over as the starter in July when the returning QB quit the team, has passed for almost 3,200 yards and 36 TDs. Ferrie, who has committed to Mississippi State, averages almost 44 yards per punt. He has converted 55 of 56 extra points, with this his one miss coming last week. He's made 15 field goals, including 3 beyond 50 yards.