Class 4A - Week 14 - 2015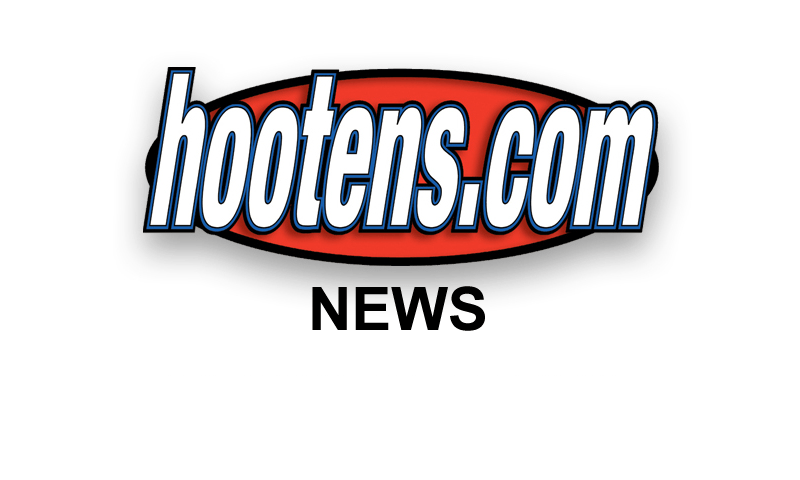 Hootens.com Rankings
Class 4A, Week 14, 2015
Copyright Hooten Publishing, Inc.

1. Nashville (13-0)
2. Prairie Grove (12-1)
3. Pea Ridge (11-2)
4. Arkadelphia (8-5)
5. Dardanelle (12-1)
6. Warren (10-2)
7. CAC (11-2)
8. Star City (9-4)
9. Pocahontas (10-1)
10. Hamburg (9-3)
11. Pottsville (8-4)
12. Pulaski Robinson (9-3)
13. Fountain Lake (8-4)
14. Ashdown (8-4)
15. Gosnell (9-2)
16. Shiloh Christian (7-4)
17. Malvern (6-5)
18. Gravette (7-4)
19. Dover (8-3)
20. Dollarway (6-5)
21. Crossett (6-5)
22. West Helena (6-5)
23. Lonoke (5-6)
24. Stuttgart (5-6)
25. Heber Springs (5-6)
26. Highland (6-5)
27. Dumas (5-5)
28. Trumann (6-5)
29. Baptist Prep (3-8)
30. Lincoln (4-7)
31. Riverview (4-6)
32. Monticello (3-7)
33. Mena (3-7)
34. Huntsville (4-6)
35. Newport (2-8)
36. DeWitt (2-8)
37. Ozark (3-7)
38. Southside Batesville (4-6)
39. Clinton (2-8)
40. Jonesboro Westside (3-8)
41. Gentry (3-7)
42. Cave City (2-8)
43. Brookland (2-8)
44. Harrisburg (2-8)
45. Subiaco Academy (2-8)
46. Bauxite (1-9)
47. Berryville (2-8)
48. Waldron (0-10)

HOOTENS.COM GAME OF THE WEEK
No. 4 Arkadelphia at No. 2 Prairie Grove

Arkadelphia, after starting the season with a 3-5 record, advances to the semifinals for the second time in school history after winning five straight games. The streak started Week 9 with a 50-0 win over Bauxite, then the season turned with a come-from-behind 49-42 win over Malvern in the regular-season finale. The Badgers trailed by 14 points with six minutes left when they returned a blocked field goal for a touchdown, then followed with two more TDs in a three-minute span. In the playoffs, they downed West Helena 51-19 and Fountain Lake 19-14 before upending previously top-ranked and unbeaten Dardanelle 21-14 a week ago in the quarterfinals. The Badgers dared Dardanelle to pass the ball, playing man-to-man coverage and loading the box to stuff the run. The Badgers out gained Dardanelle 257-184 yards.

"We've started doing the little things right," Arkadelphia coach J.R. Eldridge says. "We've done a better job securing the football and defensively we are flying around."

The Badger offense "has no superstars, just a bunch of guys who play hard," Prairie Grove coach Danny Abshier says. Arkadelphia's under appreciated line consists of senior center Brannon Rogers (6-0, 270), senior left tackle Sam Burdette (6-5, 280), senior right tackles Kirby Alderson (6-0, 240) and Ryan Otwell (6-1, 155) and sophomore guards Seth Willmon (5-11, 215) and Tanner Smith (5-11, 240). Senior quarterback Jeff Blake has rushed for crucial TDs the past two weeks, while senior Nathan Jones and Tajhan McKenzie scored multiple TDs in the playoffs. Arkadelphia starts just three seniors on defense.

Prairie Grove returns to the semifinals for the fourth time in the past 20 seasons. The Tigers have won 12 straight games since losing at Farmington 28-12 in the opener. "We are reminded of that everyday," Abshier said. The Tigers downed playoff teams Gravette, Pea Ridge and Shiloh Christian in consecutive weeks in mid season by an average of 26 points. They rolled Jonesboro Westside 45-14, Ashdown 34-24 and Star City 50-21 in the playoffs.

The Wing-T Tigers average 44 points a game and they start five seniors on offense and defense. Senior QB Sam Dodd has passed for more than 1,700 yards and 24 TDs this year, while senior Blake Faulk has rushed for more than 1,000 yards. Faulk ran 14 times for 250 yards and four TDs last week against Star City. Senior tight end Dylan Soehner (6-7, 275) caught five passes for 86 yards and a TD a week ago. The Tigers limited Star City to just 58 yards in the first half. Senior middle linebacker Dakota Hutchinson has more than 100 tackles this fall. Soehner and junior DeMarkus Cooper play defensive end and last week they split time at tackle after starter Dakota Woods was injured in a car accident. Neither Woods nor senior fullback/linebacker Reed Orr are expected to play this week. Orr was injured Week 10 and hasn't returned. "Our defense has been outstanding," Abshier said. "Offensively, we've been able to score a lot of points, so our line must be doing something right."

LAST WEEK
Hootens.com correctly predicted 2 of 4 games last week. For the season, Hootens.com correctly predicted 268 of 331 games (81 percent).

WEEK 14 PREDICTIONS
Arkadelphia at PRAIRIE GROVE (7): Hootens.com Class 4A Game of the Week.

No. 3 Pea Ridge at No. 1 NASHVILLE (12): This is the first meeting between these teams. Nashville returns to the semifinals for the 19th time in school history (8-10 record, including 8-5 record since 1993) after rallying past Warren 42-37 in the quarterfinals. The Scrappers committed five first-half turnovers (had 11 through the first 12 games) and trailed at halftime 24-14. Senior QB Leonard Snell threw a pair of TDs and ran for 106 yards at Warren. "I could see it (a bad first-half) coming," Nashville coach Mike Volarvich said. "We had a horrible week of practice." The Scrappers run the ball extensively in the Spread scheme. Snell has 191 rushes for 1,585 yards and 20 TDs this fall, and he's completed 94 of 199 passes (47 percent) for 1,643 yards and 15 TDs, with just six interceptions. Nashville junior Darius Hopkins has 179 carries for 1,367 yards and 25 TDs. Senior Trey Hughes has a team-best 30 receptions for 661 yards and eight TDs. Sophomore Ty Pettway sparked the offense in the playoffs, catching five passes for 156 yards and three TDs the past two weeks against Shiloh Christian and Warren.

Senior Terrell Grundy focused on defense most of the season, but he energized the Scrappers in the second-half at Warren with four carries for 28 yards and two TDs. Grundy, an outside linebacker on defense, has 78 tackles this fall, including 13 tackles for loss. He has five sacks and forced five fumbles. Senior end Billy Stewart has 93 tackles, including 17 tackles for loss. Stewart set a state single-season record with 22 sacks, including three against Arkadelphia, Fountain Lake and Warren.

Pea Ridge advances to the semifinals for the first time in school history after beating CAC 3-0 in overtime a week ago, its first road playoff victory since 2003. The Blackhawks finished as the No. 2 seed in the 1-4A after losing consecutive games to Gravette (22-12) and Prairie Grove (40-16) in mid season. But they've won six straight games, including the past two by a total of four points. Pea Ridge hasn't lost a road game this fall. The Blackhawks average 34 points weekly. Junior running back Zaine Holley paces the stout running attack with 290 carries for 1,777 yards (6.1 ypc) and 26 TDs. Sophomore running back Drew Winn has emerged the past month. Winn ran 28 yards for a crucial TD in a 24-21 Week 10 win at Shiloh Christian, and he scored a pair of TDs, including the game winner, Week 12 in a 28-27 win over Pulaski Robinson. Junior Cole Wright and sophomore Jakota Sainsbury split snaps at QB. Wright focused on defense in the second half against CAC after injuring his back, but he should play both ways against Nashville. Senior receiver Gage Cawthon should play this week after injuring his ankle against CAC. Sophomore receiver Hayden Holtgrewe plays receiver and held for Jake Edwards' game-winning field goal at CAC because regular-holder Wright was injured. Pea Ridge surrenders 16 points weekly. Senior linebacker Bradley Beavers (team-high 180 tackles) injured his shoulder against CAC "and is questionable," Coach Tony Travis said. "That would be a huge loss for us."