Class 2A - Week 14 - 2015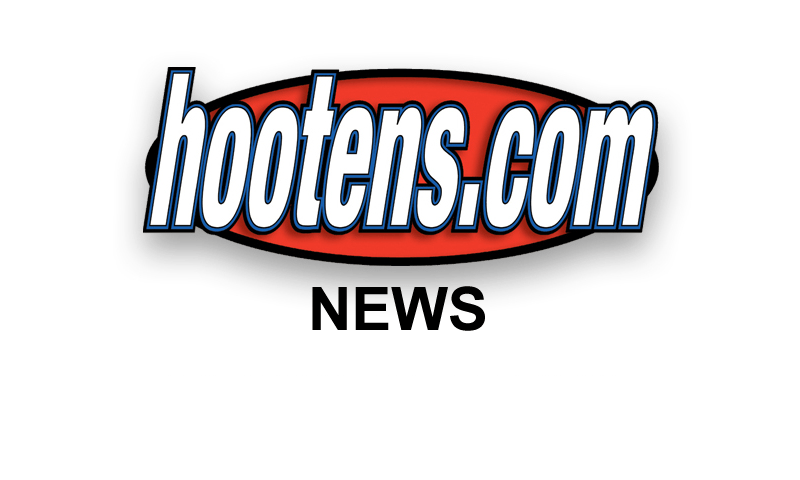 Hootens.com Rankings
Class 2A, Week 14, 2015
Copyright Hooten Publishing, Inc.

1. Rison (10-1)
2. McCrory (11-0)
3. England (13-0)
4. Conway Christian (10-3)
5. Mount Ida (12-1)
6. Hector (12-1)
7. Des Arc (11-2)
8. Hazen (8-5)
9. Cross County (10-2)
10. Junction City (7-3)
11. Brinkley (7-4)
12. Gurdon (7-5)
13. Lafayette County (8-4)
14. Hackett (10-2)
15. Marked Tree (7-4)
16. Earle (8-3)
17. Poyen (6-5)
18. Mountainburg (8-3)
19. Magnet Cove (5-7)
20. Dierks (6-5)
21. Murfreesboro (4-7)
22. Hermitage (4-4)
23. Walnut Ridge (6-5)
24. Strong (4-7)
25. Parkers Chapel (3-7)
26. Salem (4-7)
27. Carlisle (4-7)
28. E. Poinsett County (3-7)
29. Bearden (2-7)
30. Spring Hill (4-6)
31. Augusta (3-6)
32. Quitman (5-6)
33. Woodlawn (1-7)
34. Palestine-Wheatley (3-7)
35. Mineral Springs (2-7)
36. J.C. Westside (5-5)
37. Foreman (1-9)
38. Bigelow (1-8)
39. Union Christian (3-6)
40. Clarendon (1-9)
41. Midland (1-9)
42. Mountain Pine (1-9)
43. Magazine (2-7)
44. Decatur (1-8)
45. Marvell (0-10)
46. W. Yell County (0-9)
47. Cutter M. Star (0-10)
48. Rector (0-10)

GAME OF THE WEEK
No. 3 England at No. 1 Rison
Wildly contrasting styles on display Friday night at Rison where the hedge dwellers got rowdy enough last week that Hector had difficulty hearing the snap count. Rison doesn't run the pure Veer of years ago, but the Wildcats still run most of the time. Rison rushed for 386 of its 404 total yards last week in a 45-36 win over Hector. Explosive England averages a balanced 408 yards per game with 16.5 yards per pass completion and 8.5 yards per carry. Both defenses boast tenacious lines. England held run-first Des Arc to 153 rushing yards last week, while Rison gave up 385 passing yards to Hector. But Rison's defense forced two interceptions that led to touchdowns. Rison dropped the Hector QB for 43 yards in losses and held Hector to 12 net yards on 21 rushing attempts. See more on England at Rison below.

LAST WEEK
Hootens.com picked two of four games (50 percent) involving Class 2A teams. It has correctly picked 245 of 291 (84 percent) for the season.

WEEK 14 PLAYOFF PREDICTIONS (favored team in ALL CAPS followed by point spread)
TOP HALF OF BRACKET
No. 3 England at No. 1 RISON (1): 8-2A champion Rison played its 100th playoff game last week, dropping 4-2A Hector 45-36 by turning three of four Hector turnovers into TDs. Rison is 69-31 all-time in the postseason, according to Rison historian Stan Sadler. Senior RB Bryson Marks (1,752 yards in 2015) burned Hector for 259 yards and three TDs, ripping off scoring runs of 63, 37 and 47 yards. Marks runs behind Rison's best offensive line since 2010. While the Wildcats big-played Hector, they managed just five runs of 10 yards or more the week before against Gurdon, controlling the ball 31 minutes with 70 plays (64 rushing) that netted 279 yards with no turnovers. Rison had one turnover vs. Hector. Rison senior QB Seth Crouse has thrown 28 career TD passes, just one shy of the school record. Senior LB Gage Roberts leads the Wildcats with 37 solo tackles, 27 assists and nine TFL. Gage has intercepted four passes. Rison has intercepted 14 passes this fall, returning six of them for TDs.

5-2A champion England, in the postseason for the 13th time, reached the state title game in 1981 and lost to Highland 10-6. The Lions last advanced to the state semifinals in 1987 when they lost to eventual state champion McGehee 27-0. The 2015 England Lions' first-team defense has allowed 78 points all season. Ten different Lions have double-digit tackles, led by junior Simeon Brooks (36 tackles) and senior Zach Montgomery (33 tackles, seven TFL). Junior Brayden Brazeal has completed 68 percent of his passes for 2,821 yards and 40 TDs with one INT. Senior Xavier Iverson and junior B.J. Thompson have combined for 88 receptions for 1,563 yards and 22 TDs. England has been challenged three times this year. It topped fellow 5-2A member and state semifinalist Conway Christian 27-20 Week 6. The Lions defeated Mountainburg 48-28 two weeks ago. Last week, visiting Des Arc took the lead with two minutes left, but Brazeal guided the Lions 65 yards in one minute and capped the drive with a 17-yard TD pass to Iverson for a 28-22 victory.

BOTTOM HALF OF BRACKET
No. 7 Conway Christian at No. 2 MCCRORY (2): McCrory got past Mount Ida 16-7 last week with a defensive stand in the fourth quarter and a game-clinching TD with 42 seconds left. McCrory reaches the state semifinals for the third time in the past five years. Senior RB Kaigen Rogo has rushed for 1,574 yards (9.5 ypc), while senior QB Cade Campbell has passed for 915 yards and 14 TDs. Campbell (73 tackles) and senior LB Hunter Davis (84 tackles) pace the Jaguars in tackles, while Rogo leads the team in interceptions. One lineman, senior LG/DT Chauncey Green (5-10, 245), plays both ways all the time. Sophomore RT/DE Jamone McCoy (6-3, 265) plays both ways about half the snaps. McCoy, Green, Tyler Hall, Ty Alumbaugh and Lee Willis have played well up front most of the year.

Conway Christian won its fifth playoff game in eight years of varsity football last week by topping 2014 state runner-up Hazen 34-30. A week earlier, the Eagles ended three-time defending state champ Junction City's 16-game postseason win streak. Last week, senior QB Jaykob Henry completed 17 of 35 passes for 278 yards and three TDs against Hazen (8-5). Henry has passed for 3,606 yards and 50 TDs this year. One 5-2A coach calls Conway Christian senior WR Jon Mark Wood "the best receiver in the state." Wood caught six passes for 109 yards and three TDs at Junction City. He had four receptions for 101 yards and two TDs last week against Hazen, giving him 1,035 yards and 17 TDs for the year. Junior slotback Seth Smith rushed six times for 111 yards and a TD last week. Smith has 66 receptions this year for 1,431 yards and 21 TDs. Junior Will Jackson kicked two clutch field goals (his first of the year) of 24 and 28 yards at Junction City in the 41-36 triumph. Jackson kicked two more FGs (30 and 32 yards) last week in the four-point win over Hazen.