Class 6A - Week 13 - 2015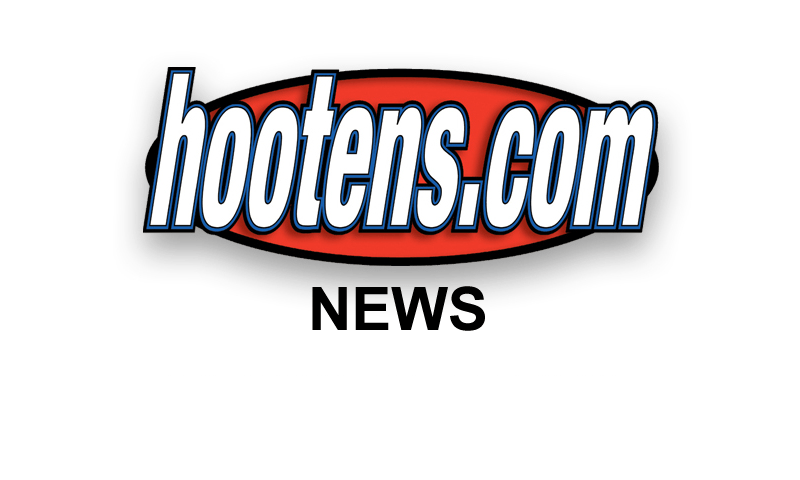 Hootens.com Rankings
Class 6A, Week 13, 2015
Copyright Hooten Publishing, Inc.
1. Pine Bluff (11-0)
2. Greenwood (11-0)
3. Benton (9-2)
4. Jonesboro (8-3)
5. El Dorado (6-6)
6. Russellville (5-7)
7. Alma (7-5)
8. Searcy (6-5)
9. Siloam Springs (4-6)
10. Marion (5-7)
11. Sheridan (5-6)
12. Lake Hamilton (4-7)
13. Texarkana (3-8)
14. LR Parkview (5-5)
15. Mountain Home (1-9)
16. LR Hall (0-10)

HOOTENS.COM GAME OF THE WEEK
No. 3 Benton at No. 2 Greenwood
Benton has won 20 of its past 23 games, losing twice to top-ranked Pine Bluff. The Panthers survived El Dorado 20-12 last week, turning away the Wildcats with two goal-line stands in the fourth quarter. All-state senior quarterback Cason Maertens threw two touchdown passes, while junior Matt Warrick kicked two field goals, including a 37-yarder. Benton features a balanced offense and extremely aggressive defense. Greenwood coach Rick Jones says his Bulldogs haven't faced a defense like Benton's. "They try to get you in bad situations, get you behind the sticks. They sort of impose their will on you." The Panthers allow 224 yards and 14.6 points weekly. Maertens, who missed the first five weeks this year recovering from knee surgery, has completed 113 of 182 passes (62 percent) for 1,582 yards and 14 TDs with four interceptions. Junior running back Brandon Hunter leads Benton with 122 carries for 998 yards (8.2 yards per carry) and nine scores. Senior H-back Drew Dyer has rushed for 13 TDs and caught a team-high 70 passes for 749 yards and six scores. "They don't make a lot of mistakes," Jones says. "Their offensive line is big and physical, (Maertens) does a nice job and they have receivers who can go."
Greenwood has mercy-ruled eight of its 11 opponents this fall, scoring on more than half of its possessions. The efficient Bulldogs average 503 yards and 44.6 points per game. Junior QB Luke Hales has completed 114 of 164 passes (70 percent) for 1,797 yards and 16 TDs with three interceptions. Explosive senior receiver Ryan Padilla leads Greenwood with 85 catches for 1,188 yards and eight TDs. Senior RB Jordan Green paces the Bulldogs with 126 carries for 883 yards (7 ypc) and 12 scores. "They're hard to game-plan against because it doesn't seem like they're ever out of place," Benton coach Scott Neathery says. "They're going to stretch you horizontally and vertically. We've got to make sure we can tackle in space." The difference in this year's Greenwood team is its defense. The coaches switched schemes this off-season, installing a 4-2-5 alignment. "It has really helped us stop the run," Jones says. The Bulldogs held Marion to 140 yards last week. All-state senior LB Grant Morgan leads Greenwood with 122 tackles (23 for loss). Senior tackle Gunnar White (35 tackles), sophomore tackle John Womack (46 tackles, 10 TFL), senior end Peyton Noland (68 tackles, team-high eight sacks) and senior end Josh Moudy (56 tackles, 11 TFL) control the front four.

LAST WEEK
Hootens.com correctly picked all four games involving 6A teams. For the season, hootens.com has correctly predicted 102 of 127 winners (80 percent).

WEEK 13 PLAYOFF PREDICTIONS (favored team in CAPS followed by point spread)
Benton at GREENWOOD (7): See Hootens.com Game of the Week.

OTHER SEMIFINAL GAME
PINE BLUFF (13) at Jonesboro: Pine Bluff mercy-ruled Russellville before halftime last week in a 42-21 win. Senior QB Ladarius Skelton completed nine of 12 passes for 194 yards, connecting with senior David Beasley five times for 144 yards and three TDs. Skelton has passed for 1,226 yards and 17 TDs, while rushing 124 times for 1,185 yards (9.6 ypc) and 14 scores. Senior TB Romar Reades has 145 carries for 1,016 yards (7 ypc) and 14 TDs. Pine Bluff's allowing one TD less than it did a year ago. Senior LB Malik Isaiah paces the Zs with 64 tackles. Senior end John Tate has racked up 33 stops (13 TFL) and nine sacks. Senior safety Braylen Jones has gathered 46 tackles and seven interceptions. The Zebras have won 14 games in a row, including last year's 35-24 victory at Jonesboro. Jonesboro beat Alma 34-27 last week to advance to the semifinals for the fifth straight season. The Hurricane ran the ball a season-high 45 times for 357 yards. One of Jonesboro's strengths is its offensive line, anchored by senior left tackle Teago Thomas (6-2, 250). Six weeks ago, Jonesboro rushed for 370 yards in a 42-24 win over West Memphis. Senior Kylon Tate paces the Hurricane this season with 187 carries for 1,508 yards (8.1 ypc) and 19 TDs. Senior Princeton Pitts has rushed 105 times for 826 yards (7.9 ypc) and 14 scores. Sophomore QB A.J. Aycock attempted 11 of Jonesboro's 15 pass attempts last week against Alma. Aycock, who splits snaps with sophomore Tyson Williams, has passed for 1,803 yards and 23 TDs with three interceptions this fall. Junior Jonathan Adams, Jr. leads Jonesboro with 60 catches for 1,169 yards and 18 scores. Senior Ke'dren Brunson has caught 56 passes for 988 yards and 10 TDs.