Class 3A - Week 13 - 2015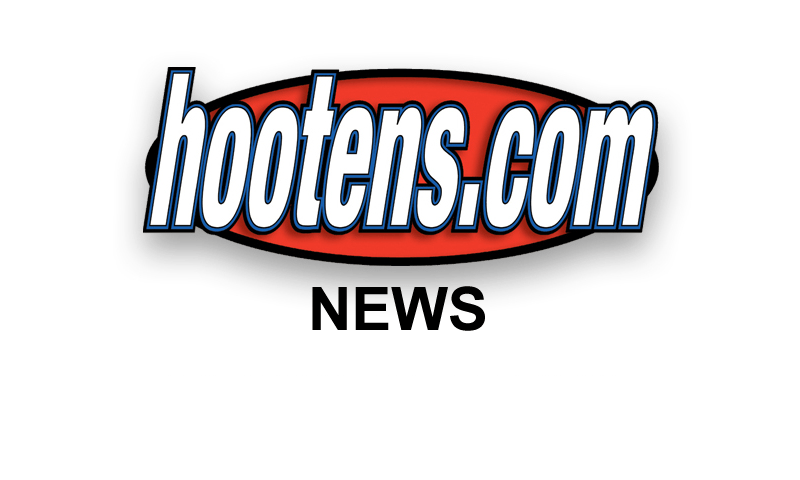 Hootens.com Rankings
Class 3A, Week 13, 2015
Copyright Hooten Publishing, Inc.
1. Smackover (10-2)
2. Harding Academy (11-1)
3. Prescott (10-2)
4. Glen Rose (10-2)
5. Danville (8-3)
6. Lamar (10-2)
7. Fordyce (8-4)
8. Rivercrest (9-3)
9. Episcopal Collegiate (8-3)
10. Charleston (7-5)
11. West Fork (8-3)
12. Centerpoint (8-4)
13. H. G. Haskell (6-5)
14. Paris (7-5)
15. C. Harmony Grove (8-4)
16. Greenland (10-2)
17. Hoxie (9-3)
18. Fouke (7-4)
19. McGehee (3-8)
20. Bald Knob (6-5)
21. Osceola (5-6)
22. Booneville (4-7)
23. Horatio (5-5)
24. Mansfield (3-7)
25. Lavaca (4-6)
26. Marianna (6-5)
27. Atkins (6-5)
28. Mayflower (3-8)
29. Cedar Ridge (7-4)
30. Manila (6-5)
31. Piggott (6-4)
32. Two Rivers (2-8)
33. Perryville (4-6)
34. Elkins (5-6)
35. Mountain View (6-5)
36. Melbourne (4-6)
37. Jessieville (3-7)
38. Genoa Central (2-8)
39. Cedarville (2-9)
40. Green Forest (3-7)
41. Yellville-Summit (1-9)
42. Rose Bud (2-8)
43. Marshall (2-8)
44. Corning (0-10)
45. Barton (2-8)
46. Bismarck (1-9)
47. Drew Central (2-8)
48. Lake Village (0-10)

HOOTENS.COM GAME OF THE WEEK
No. 2 Harding Academy at No. 5 Danville
These teams meet for the first time since since 2002 when Harding Academy beat Danville 29-26 for the Class 2A state championship. Danville won its first state title in 1971 with a 20-7 win over Harding.
Harding Academy's on the road in the playoffs for the first time in three years. The Wildcats won at McGehee in the 2012 quarterfinals. Harding enjoyed its seventh straight home playoff game last week, beating Centerpoint 42-20. Two weeks ago, the Wildcats eliminated Booneville 53-21, improving their record to 4-2 against 4-3A members under Coach Roddy Mote (both losses were to Charleston). Senior quarterback Alex Francis has completed 70 percent of his passes the past two weeks. Francis has passed for 2,968 yards and 39 touchdowns with six interceptions this year. Sophomore Travis Turley leads Harding with 49 catches for 753 yards and 10 TDs. Four other Wildcats have at least 27 receptions, including senior Luke Fouts (team-high 13 TD catches). Senior linebacker Ty Mote, the coach's son, paces the Wildcats with 60 tackles.
Danville defeated Booneville 64-53 Week 5 on its way to claiming the 4-3A title. The Little Johns edged 4-3A No. 4 seed Paris 22-19 last week, notching their first playoff victory since beating Clarendon in the Class 2A playoffs in 2011. Four weeks ago, Danville scored twice in the fourth quarter to beat Paris 35-27. Junior QB Jake Madding and senior tailback Jamey Holbrook make Danville go. Madding ran 28 times for 121 yards and two TDs last week against Paris, while Holbrook dashed 35 yards for a score. Five weeks ago, Holbrook rushed for 167 yards and three TDs in a 40-15 win over No. 6 Lamar. Madding paces the Little Johns this fall with 199 carries for 1,418 yards (7.1 yards per carry) and 21 TDs. Senior twins and defensive ends Rhett and Jordan Sullivan (team-high 10 sacks) spearhead the front four. Rhett Sullivan leads Danville with 103 tackles (13 for loss). The Sullivans' uncle, former coach Kenny Bell, played on Danville's 1974 state championship team.

LAST WEEK
Hootens.com correctly picked five of eight games (63 percent) involving 3A teams. For the season, hootens.com has correctly predicted 256 of 324 winners (79 percent).

WEEK 13 PLAYOFF PREDICTIONS (favored team in CAPS followed by point spread)
TOP HALF OF THE BRACKET
SMACKOVER (14) at West Fork: Smackover has mercy-ruled Manila and Charleston the past two weeks. All-state senior RB Keiandre Purifoy ran for four TDs, including a 3-yarder on a direct snap, in last week's 42-14 win over Charleston. The top-ranked Buckaroos have their eyes set on a state title after a runner-up finish in 2014 and loss in the semifinals two years ago. West Fork edged Camden Harmony Grove 28-21 last week to advance to the quarterfinals for the first time since 2010. The physical Tigers took advantage of seven Harmony Grove turnovers. Senior TB Brayden Burnett rushed for 110 yards and a TD and caught a TD pass. Burnett, West Fork's defensive leader, also made a key stop on fourth down.
GLEN ROSE (8) at Rivercrest: These teams meet for the first time since 2011 when Glen Rose eliminated Rivercrest 35-3 in the first round of the playoffs. The Beavers are averaging 421 yards and 46 points per game since a 56-20 loss to No. 3 Prescott Week 7. Their only other loss came against Class 4A Malvern in the opener. Senior RB Jordan Johnson leads Glen Rose this year with 278 carries for 2,521 yards (9.1 ypc) and 30 TDs. Johnson rushed for 244 yards and four TDs in last week's 56-33 win at Hoxie. The Beavers pass the ball effectively with junior QB Aaron Weatherford (1,862 yards, 19 TDs in 2015) and four capable receivers. Rivercrest relies on all-state senior RB Cecil Langston, who accounts for 74 percent of the offense. The Colts outscored Episcopal Collegiate 62-52 last week. Langston scored eight of Rivercrest's nine TDs, including a 71-yard run on fourth-and-4 with 1:38 left to seal the win. He finished with 45 carries for 437 yards, breaking the school record (435 yards) he set three weeks ago in a 49-14 win over Melbourne. Langston has 270 carries for 2,758 yards (10.2 ypc) and 32 TDs this season. He's rushed for 5,802 yards and 61 TDs in his career. Langston needs 207 yards and four TDs to become Rivercrest's all-time leading rusher. Tyrone Henry rushed for 6,008 yards and 64 TDs from 1990-93.

BOTTOM HALF OF THE BRACKET
HARDING ACADEMY (9) at Danville: See Hootens.com Game of the Week.
Lamar at PRESCOTT (13): Lamar survived No. 7 Fordyce 36-35 last week. Fordyce led 35-29 with less than 90 seconds left. The Redbugs were trying to run out the clock but lost a fumble at their 40-yard line. Senior QB Blake Kern found senior Cody Wyatt on fourth-and-15 to keep the drive alive. Two plays later, senior RB Austin Hency raced 27 yards for the game-winning score with 27 seconds left. Hency finished with 145 yards and three TDs on 14 carries. Kern (6-5, 230) ran 28 times for 153 yards and threw two TD passes. Kern, who also plays defensive end, recorded 12 tackles, intercepted a pass and forced a fumble. Senior defensive tackles Baily Pledger (6-1, 220) and Jamico Chenault (6-0, 290) racked up 12 and 10 stops, respectively. Two weeks ago, the Warriors ran the ball 58 times for 430 yards in a 50-22 win over Cedar Ridge. Lamar starts four seniors on one of the bigger offensive lines in the state, including center Dillon Lovell (6-3, 270) and left tackle Blake Dybala (6-5, 315). Prescott cruised past Mayflower and Greenland the past two weeks, averaging 517 yards per game. This will be Prescott's biggest test since a 38-20 win at No. 13 Harmony Grove Haskell Week 8. Haskell rushed for 248 yards on 53 carries. Senior QB Trevor Pipkin completed 22 of 33 passes for 288 yards and two TDs in last week's 40-7 win over Greenland. Junior RB Carlos Vanhook ran a season-high 22 times for 184 yards and two scores. Vanhook paces the Curley Wolves this season with 109 carries for 1,189 yards (10.9 ypc) and 18 TDs. Pipkin has passed for 3,771 yards and 41 TDs with four interceptions. He quickly distributes the ball to four skilled receivers, including senior Brandon Walker (72 catches, 1,021 yards, nine TDs) and sophomore Kadarius Pearson (70 catches, 1,163 yards, eight TDs). Four years ago, Prescott eliminated Lamar 68-27 in the first round of the playoffs.