Class 2A Week 13 Rankings, Notes & Picks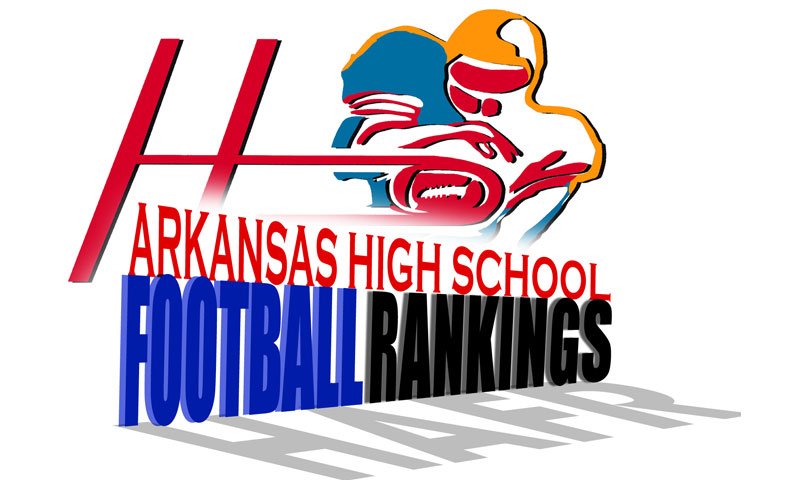 Hootens.com Rankings
Class 2A, Week 13, 2016
Copyright Hooten Publishing, Inc.
1. England (12-0)
England 35, Hector 6 highlights
2. Hampton (11-0)
Hampton 36, Camden H. Grove 27
3. Danville (11-0)
4. Des Arc (10-1)
Bald Knob 41, Des Arc 30
5. C. Harmony Grove (7-4)
6. Mount Ida (11-1)
7. Hector (10-2)
8.  Conway Christian (10-3)
9.  Earle (8-3)
10. Hackett (10-2)
11. Bearden (5-5)
12. Rison (6-4)
13. Murfreesboro (8-4)
14. Foreman (8-4)
15. Dierks (6-5)
16. E. Poinsett County (6-4)
17. Cross County (10-2)
EPC 36, Cross County 22
18. McCrory (6-4)
19. Quitman (7-4)
20. Lavaca (6-5)
21. Carlisle (7-5)
22. Mountainburg (7-4)
23. Marked Tree (6-5)
24. Salem (6-5)
25. Parkers Chapel (4-6)
26. Woodlawn (4-5)
27. Hazen (4-7)
28. Lafayette County (2-9)
29. Mineral Springs (3-7)
30. Clarendon (3-7)
31. Strong (2-8)
32. Magnet Cove (3-8)
33. Palestine-Wheatley (6-5)
34. Bigelow (3-7)
35. Augusta (2-7)
36. Brinkley (3-6)
37. Cutter M. Star (3-7)
38. J.C. Westside (4-7)
39. Spring Hill (2-8)
40. Magazine (4-6)
41. Poyen (1-9)
42. Decatur (1-8)
43. Western Yell County (1-9)
44. Marvell (0-9)
45. Rector (1-7)
46. Midland (0-10)
47. Mountain Pine (0-9)

GAME OF THE WEEK
No. 2 Hampton at No. 4 Des Arc
Hampton (extended highlights) got five turnovers from Foreman last week and ran away with a 54-21 victory, while No. 4 Des Arc committed four turnovers in its worst performance of the season, a 34-28 win over Mountainburg. Des Arc might have been rusty after a first-round bye, but it has been plagued by turnovers much of the season, including in narrow wins over Carlisle and EPC. Hampton needs little help from the opponent with senior QB Monta' Thomas running and passing for a combined 2,300 yards this fall. Senior fullback Emmanuel Hegler has topped 1,000 yard rushing, while making 100 tackles. Senior Kevin Childs has rushed for more than 700 yards. Thomas, Hegler and Childs pace the Bulldogs on defense, too. Des Arc's defense (extended highlights) has been solid (149 yards, 14 ppg allowed) most of the year, led by leading tackler Isaiah Williams (13 stops, one INT vs Mountainburg). Des Arc (337 rushing yards per game) will attempt to run right at Hampton with multiple backs, including senior Ontario Conway (1,294 yards) and junior Dillon Conway (1,026 yards).

LAST WEEK
Hootens.com correctly picked six of eight games (75 percent) involving Class 2A teams. Hootens.com is 212-53 (80 percent) for the season.

WEEK 13 PLAYOFF PREDICTIONS (favored team in CAPS followed by point spread)
TOP OF BRACKET
Mount Ida at DANVILLE (1): These two last met Week 2, 2015 with Mount Ida winning 56-32. Both teams feature a smashmouth running attack and rarely pass. For only the third time this season. Mount Ida did not fumble last week in a 41-29 win over Conway Christian. The Lions ran 66 times for 483 yards (7.3 ypc) and attempted just three passes. Sophomore RB Jonathan Lagrange (1,154 yards, 22 TDs) battered Conway Christian for 271 yards and five TDs, while junior RB Cade Helms (1,238 yards, 11 TDs) carried 27 times for 176 yards. Danville senior QB Jake Madding has attempted just 42 passes this year but he has rushed 82 times for 1,056 yards (13 ypc) and 11 TDs. Madding made an immediate impact in his first action on defense Week 7 at Hackett and he continues to do so with 22 tackles, a forced fumble, a fumble recovery, an interception and a fumble return for a TD. Senior RB/LB Chris Thurman has rushed for 1.042 yards and made a team-high 85 tackles, including 12 TFL.
C. HARMONY GROVE (13) at Cross County: Camden Harmony Grove (extended highlights) has reached the quarterfinals for the first time since 2005 after taking down 8-2A assassin Hector 26-22 last week. Hector had  knocked off 8-2A members Bearden in the regular season and Rison in the first round of the playoffs. In its best defensive performance of the season, Harmony Grove sacked Hector QB Tanner Gaines six times. Harmony Grove's offense has rushed for almost 900 yard the past three games, and the healthy return (Week 7 vs. Bearden) of senior fullback Jordan Hicks has been the key. Hicks is closing in on 1,000 yards, including 164 yards and two TDs on 22 carries against Hector. Senior QB Nathan Whitley has rushed for 649 yards and passed for 1,218 yards. Junior Jace Garcia has accounted for 650 yards and 14 TDs. Cross County (extended highlights) counters with a defense that held 3-2A foe Salem to eight first downs and 104 yards last week in a 26-7 win. Cross County junior Kaylob Boykin and sophomore Jackson Henderson combined for 54 carries for 307 yards.

BOTTOM OF BRACKET
HAMPTON (6) at Des Arc: See hootens.com Game of the Week.
Earle at ENGLAND (16): Junior QB Gerry Bohanon makes Earle go, netting 120 rushing yards and two TDs last week at Murfreesboro, while completing 11 of 20 passes for 239 yards and tree TDs in a 52-42 shootout. Junior RBs Trevon Reel and Jaquez Gray, who accounted for more than 350 yards in a 28-7 win over Dierks, combined for 247 yards and two TDs at Murfreesboro. Earle's defense gave up 468 balanced yards to Murfreesboro. Top-ranked England (extended highlights) survived a sterling, four-quarter performance last week by visiting Hackett, which ran multiple formations and confused an England defense that missed its top four players most of the game and shuffled personnel throughout. England pulled away in the last seven minutes for a 40-20 win. England TE/DE B.J. Thompson (shoulder) remains doubtful, while DT Syn'quan Hollis, FS Darrius Clarkson and SS DeMarcus Houston are probable this week with ankle and shoulder injuries. Senior QB Brayden Brazeal has completed 71 percent of his passes this fall for 3,219 yards and 43 TDs with three interceptions. England has not lost at home since Week 10, 2013, a 30-12 loss to Carlisle.