Hogs: freshman safety Liddell to start on Senior Day; scouting No. 8 Ole Miss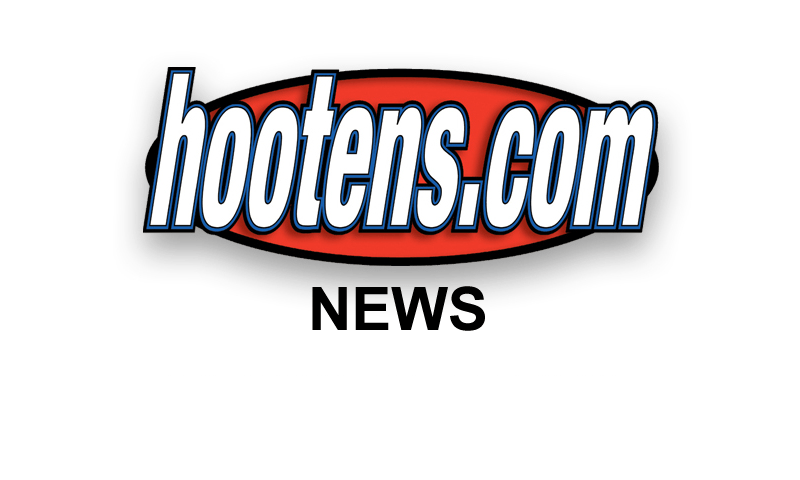 | | |
| --- | --- |
| | |
| | Jr SS ROHAN GAINES |
FAYETTEVILLE - Arkansas junior strong safety Rohan Gaines must sit out the first half of Saturday's game for a targeting foul during last week's 17-0 victory over LSU.

As a result, freshman Josh Liddell will start on Senior Day when the Razorbacks play host to No. 8 Ole Miss at 2:30 p.m. at Reynolds Razorback Stadium. CBS will televise the SEC West game nationally.

Liddell (Pine Bluff Dollarway) will play at least a half with junior Davyon "Sleepy" McKinney (Forrest City) and redshirt freshman Kevin Richardson (Jacksonville) in reserve before Gaines can return in the third quarter.

Alan Turner, one of 20 seniors playing his last home game, said Liddell filled in like a veteran against LSU.

"We didn't want to see Rohan go out, but at the same time it's the next guy step up mentality," Turner said. "Josh being a freshman and a young guy he stepped in and played real well for us. He's had great practices this week. We know Rohan is going to be out for this first half, but we have confidence in Josh. We know he's a good player, and we know he can make some plays."

Defensive backfield coach Clay Jennings was asked how Liddell's nerves held up when Gaines went out.

"We got him settled down," Jennings said. "Now, he's like a starter. The great thing was no big plays happened once he got into a rhythm. The more the game went on, the more confidence he played with."

Jennings said the staff constantly preaches to the backups that "they are one play away from being a starter," and that Liddell had responded accordingly.

"He had a great week of practices last week, and this week he has been doing pretty good," Jennings said.

LSU is good, ranked 17th and 20th last week by the College Football and AP polls, but its offense is pretty simplistic compared to Ole Miss's sophisticated offense orchestrated by senior quarterback Bo Wallace. Wallace passes to a variety of skilled receivers and tight ends, but his top receiver, Laquon Treadwell (48 catches for 632 yards), is out with a season-ending injury.

"He's (Josh) got to understand he is ready to go against an offense that provides a little bit different challenge for him," Jennings said. "Eye discipline is big, and you have got to be able to tackle. I think he is ready for it."

GOOD BO; BAD BO
He also must be ready for Wallace, a QB so notoriously hot and cold that in Mississippi he's called "Good Bo and Bad Bo."

"He has made a few mistakes, but at the same time he's made a lot of plays for them," Turner said. "We know that whether it's Good Bo or Bad Bo we have to play our defense so we can try to make plays."

Arkansas coach Bret Bielema said in his Monday press conference that Liddell impressed spectacularly in preseason camp, went through some growing pains and then responded.

Even playing up front, senior defensive end Trey Flowers noted Liddell's progress.

"He stepped up in the game when we needed him," Flowers said. "I feel he'll be well prepared for Saturday. Since the first day he stepped on campus, I knew he was going to be a playmaker."

SENIORS REMEMBER
Media-available seniors Martrell Spaight, a junior college transfer linebacker from North Little Rock, Turner and Flowers commented Wednesday on playing their Fayetteville farewell. Spaight has been invited to play postseason in the East-West Shrine and could join Flowers at the Senior Bowl.

"I feel like I just got here to the university," Spaight said. "I feel I'm just getting started, and for it to be my last home game, I might shed a tear, but it happens."

Flowers, a four-year letterman from Huntsville, Ala., said, "I'm just enjoying the moment and having fun. Just trying to stack wins on top of wins and try to turn this program around with my brothers."

Turner redshirted on Bobby Petrino's 10-3 team of 2010 and lettered for Petrino's 11-2 Razorbacks of 2011. He started for the 4-8 Hogs of 2012, the 3-9 SEC winless Hogs under Bielema last year and this year's 5-5 and 0-5 SEC start. The Junction City product has played for four defensive coordinators in five years and a different defensive backfield coach every year, starting with the 2012 Cotton Bowl.

"I have had a couple of successful years and some that have not gone so good," Turner said, "but to see how this program is coming back, even this year we have done some good things and shown we are headed in the right direction. It's been a good five years. I am glad I could be around these guys. Hopefully we can keep moving forward and go out with a win."




"