Class 4A - Week 12 - 2015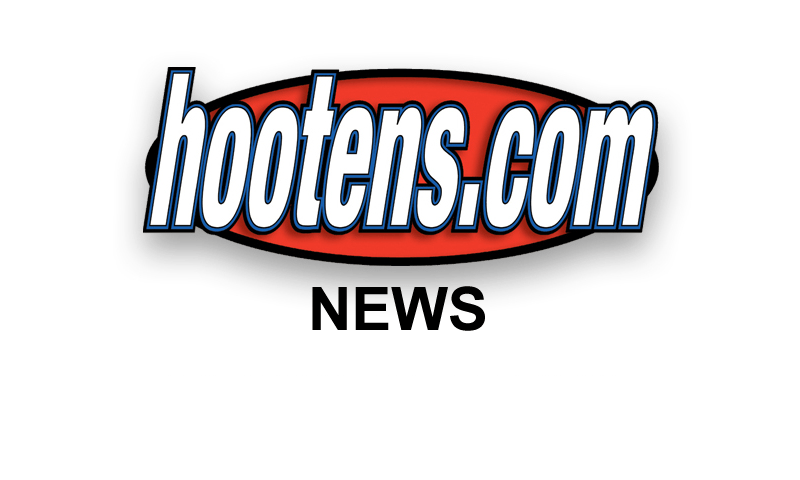 Hootens.com Rankings
Class 4A, Week 12, 2015
Copyright Hooten Publishing, Inc.

1. Dardanelle (11-0)
2. Nashville (11-0)
3. Warren (9-1)
4. Prairie Grove (10-1)
5. Pocahontas (10-0)
6. Hamburg (9-2)
7. CAC (10-1)
8. Star City (8-3)
9. Pulaski Robinson (9-2)
10. Fountain Lake (8-3)
11. Ashdown (8-3)
12. Gosnell (9-1)
13. Pottsville (8-3)
14. Pea Ridge (9-2)
15. Shiloh Christian (7-3)
16. Arkadelphia (6-5)
17. Malvern (6-5)
18. Gravette (7-4)
19. Dover (8-3)
20. Dollarway (6-5)
21. Crossett (6-5)
22. West Helena (6-5)
23. Lonoke (5-6)
24. Stuttgart (5-6)
25. Heber Springs (5-6)
26. Highland (6-5)
27. Dumas (5-5)
28. Trumann (6-5)
29. Baptist Prep (3-8)
30. Lincoln (4-7)
31. Riverview (4-6)
32. Monticello (3-7)
33. Mena (3-7)
34. Huntsville (4-6)
35. Newport (2-8)
36. DeWitt (2-8)
37. Ozark (3-7)
38. Southside Batesville (4-6)
39. Clinton (2-8)
40. Jonesboro Westside (3-8)
41. Gentry (3-7)
42. Cave City (2-8)
43. Brookland (2-8)
44. Harrisburg (2-8)
45. Subiaco Academy (2-8)
46. Bauxite (1-9)
47. Berryville (2-8)
48. Waldron (0-10)

HOOTENS.COM GAME OF THE WEEK
No. 8 Star City at No. 5 Pocahontas
Undefeated Pocahontas swept the 3-4A this fall, winning every game by at least 25 points and earning a first-round playoff bye. The Redskins have won 22 games the past two seasons, losing last season only to Highland and Shiloh Christian in the second round of the playoffs. "The bye week was great timing," says second-year coach Charles Baty. "I felt at this time last year that we were worn down. But the week off gave us a chance to get our legs back under us."Baty revamped the off-season following last year's loss to Shiloh Christian. "We had to get bigger and stronger linemen and make it tougher for everyone," the coach says. Standout junior quarterback Reece Coates will not play this week due to disciplinary reasons. Coates completes 62 of 93 passes (66.7 percent) for 1,118 yards and 18 touchdowns this fall, with just one interception. Coates also has 82 carries for 834 yards and 17 scores. Junior Haston Orewiler (6-2, 180), who has played QB in the second half of most games this season, steps in as starter this week. Senior Eric Wolfe (108 carries, 808 yards and 13 TDs) and junior Barkley Sorg (67 carries, 575 yards and 11 TDs) pace a rushing attack that averages 319 yards per game. Junior linebacker Sloan Rogers (127 tackles, 23 TFL, seven sacks) and senior noseguard Blake Davis (39 tackles, four sacks) control the middle of a defense that has forced 30 turnovers and recorded 40 sacks.
Star City finished third in the 8-4A this fall, just like in 2013 when the Bulldogs beat 3-4A champ Gosnell 28-23 in the second round. They jumped on Heber Springs 35-0 last week, cruising to a 35-12 triumph. The Bulldogs average 36 points and 359 yards per game. Senior QB Tye Brown started the final four games as a freshman and every game since. Brown completes 125 of 208 passes (60 percent) for 1,876 yards and 18 TDs with four interceptions this year, and he's rushed for 478 yards and 11 scores. Senior Blake Wynn has 50 receptions for 771 yards and eight scores, while Austin Powell emerged the past month as a threat. Powell has 26 catches for 413 yards and three TDs. Senior two-way linemen Austin Capps (6-4, 310), Sam Jackson (6-3, 300) and C.J. Everett (6-1, 257) "are big and physical," Baty says. Capps has a team-best 110 pancake blocks and 48 tackles, while Jackson has 86 pancake blocks and 44 tackles and Everett has 28 tackles and four sacks. Star City's defense has created 25 turnovers this year.

LAST WEEK
Hootens.com correctly all 14 games, nailing the point spreads of CAC by three over Malvern and Prairie Grove by 31 over Jonesboro Westside. For the season, Hootens.com correctly predicted 260 of 319 games (82 percent).

WEEK 12 PREDICTIONS (favored teams in CAPS.)
TOP HALF OF THE BRACKET
Star City at POCAHONTAS (1): Hootens.com Class 4A Game of the Week.
Ashdown at PRAIRIE GROVE (16): Ashdown scored the winning TD with 37 seconds left in last week's 26-25 win over Stuttgart. The Panthers scored a defensive or special teams TD in nine games. Prairie Grove has won 10 straight games and swept the 1-4A. The Tigers led Jonesboro Westside 39-0 in the first half last week before winning 45-14. The Tigers held Jonesboro Westside to 16 yards passing and intercepted three passes in the first half.
Hamburg at DARDANELLE (14): A rematch from the second round last year which Dardanelle won 28-14. Undefeated Dardanelle has given up 107 points in 11 games (9.7 ppg) and just seven points the past three weeks. Sand Lizard senior linebacker Daniel Craig recorded 12 tackles, including two TFL, in last week's 42-0 win over Lincoln. Craig has 114 tackles this fall. Sophomore kicker Temo Martinez connected on 53 of 61 extra points this fall and made seven field goals. Hamburg hasn't advanced to the quarterfinals since 1997. Hamburg senior John Wilson ran for a pair of TDs in the first half of last week's 35-7 win over Baptist Prep. Senior Lorenzo Watkins intercepted two passes and caught four passes for 53 yards. Lion junior QB Stetson Shelby has two interceptions this fall.
Arkadelphia at FOUNTAIN LAKE (7): A rematch from Week 6 that Fountain Lake won 35-13 after leading 14-0 at the start of the fourth quarter. Arkadelphia has won three straight games since losing to Ashdown by seven points in Week 8. Arkadelphia senior QB Jeff Blake injured his ankle Week 9 (50-0 win over Bauxite) but was healthy in last week's 51-19 win at West Helena, running for three TDs and passing for another. Badger senior linebacker Danny Jo Spradlin scooped an errant lateral and ran 15 yards for a TD at West Helena. Fountain Lake averages 40 points a game. Senior Parker Ross has 174 carries for 1,490 yards and 26 TDs this fall. Versatile senior J.T. McCoy averages 10.3 yards per carry, has two catches for 114 yards, and defensively has 70 tackles, one interception and one blocked punt. "We know each other well," Arkadelphia coach J.R. Eldridge says. "But every game is a new entity into itself. We can't look back at what happened six weeks ago."

BOTTOM HALF OF THE BRACKET
Pottsville at WARREN (17): This is the first playoff meeting between these teams. Despite losing four offensive starters to season-ending injuries between Weeks 3-7, Warren swept the 8-4A and earned a first-round playoff bye. Warren's first-team D has given up three TDs the four games. Pottsville advances to the second round after beating Highland 42-20. Senior Josh Duggar ran for a pair of scores, caught a TD pass and returned an interception 100 yards for a TD at Highland.
Shiloh Christian at NASHVILLE (14): This is the third playoff meeting between these teams, with Shiloh Christian winning 48-10 in 2010 and 51-49 in the 2009 quarterfinals. Shiloh Christian won state titles both seasons. The Saints finished third in the 1-4A this fall, losing to Prairie Grove and Pea Ridge, before ousting Dover 23-8 in the first round. The Saints stuffed three Dover drives inside the 10-yard line, including two in the fourth-quarter. Undefeated Nashville outscores opponents 45-19, and its two narrowest wins (beat Hope 32-31 and Fountain Lake 13-12) were against teams still in the playoffs. Nashville junior Darius Hopkins returned two interceptions for TDs and ran for three scores in last week's 43-point win over Crossett. Hopkins has rushed for 1,137 yards and 20 TDs this fall, while senior QB Leonard Snell has 1,363 yards rushing and 19 TDs.
Gosnell at CAC (11): Gosnell lost it's only game this season against a wide-open spread team (42-0 against Pocahontas Week 8). Gosnell has 10 two-way starters, including senior running back/linebacker Carlos Blackman. Blackman ran for six TDs and made 18 tackles in last week's 20-point win over Lonoke, and he's rushed for 2,217 yards and 32 TDs this fall. CAC has won nine straight games, including last week's three-point win over Malvern. Mustang junior QB Noah Evans completes 171 of 301 passes (57 percent) for 2,427 yards and 24 TDS, with nine interceptions. Senior Braylon Harris has 169 carries for 1,057 yards and 21 TDs this year. Harris intercepted a quick screen pass last week and took it 22 yards for a TD. "We don't see passing teams like them," Gosnell coach Gary Moody says. "They throw it effectively to so many players." Watch highlights of CAC's Week 11 win over Malvern here.
PULASKI ROBINSON (14) at Pea Ridge: Both advance to the second round as No. 2 playoff seeds. Pea Ridge junior Zane Holley ran for almost 200 yards and four TDs in last week's 42-6 win over Trumann. Holley has almost 1,700 yards this fall. Pulaski Robinson averages 424 yards and 45 points per game. Senior quarterback Brennan Johnson has completed 102 of 151 passes (68 percent) for 2,017 yards and 23 TDs this fall, and he's rushed for 70 times for 734 yards and nine TDs. Senior University of Arkansas commit T.J. Hammond has 93 carries for 1,333 yards and 22 TDs, and more than 600 yards receiving. Pulaski Robinson's practice and game fields "aren't in shape to practice on," Coach Todd Eskola says. The Senators practiced at Jacksonville Mon. and Tue., and at Maumelle on Wed., and Thur. Sophomore cornerback Nathan Page has eight interceptions, and no team has kicked off deep since Page's 70-yard kickoff return for a TD in Week 9 against Pottsville.