Class 7A - Week 12 - 2013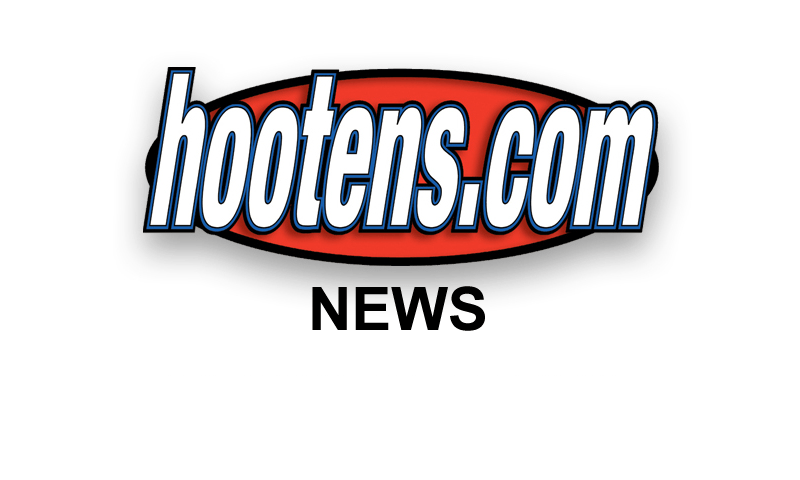 Hootens.com Rankings
Class 7A, Week 12, 2013
Copyright Hooten Publishing, Inc.
1. Cabot (10-0)
2. North Little Rock (9-2)
3. Bentonville (8-2)
4. Springdale Har-Ber (8-3)
5. Conway (8-2)
6. FS Southside (8-3)
7. Little Rock Central (7-4)
8. Fayetteville (8-3)
9. Little Rock Catholic (5-6)
10. Rogers (7-4)
11. Bryant (7-3)
12. Rogers Heritage (5-6)
13. Springdale (5-5)
14. Fort Smith Northside (3-6-1)
15. West Memphis (3-7)
16. Van Buren (1-9)
HOOTENS.COM GAME OF THE WEEK
No. 4 Springdale Har-Ber at No. 5 Conway.
Har-Ber held off Little Rock Catholic 28-17 last Friday in the first round of postseason. Conway beat Catholic 21-14 two weeks ago to earn a first-round bye last week.
Balanced Har-Ber rushes for 246 yards weekly and passes for 224 yards. Har-Ber senior running back Sain-Thomas Mathew averages 6.9 yards per carry and owns the school's single-season record with 1,686 yards rushing and 14 touchdowns.
Conway has won six in a row since losing 23-9 Week 3 at No. 1 Cabot. Conway looks to advance to the semifinals for the first time since running back Peyton Hillis (New York Giants) played for the Wampus Cats in 2003. Har-Ber won at Conway 37-27 in the second round of the 2010 playoffs. Conway's offensive line averages 270 pounds. Conway junior offensive tackle Colton Jackson (6-6, 291) has committed to the Arkansas Razorbacks.
Key matchups: Conway's offensive line against Har-Ber's defensive front should be fun to watch. Har-Ber senior tackles Josh Frazier (6-4, 320) and Jake Hall (6-5, 250) have offers from the University of Arkansas. Conway sophomore Breylin Smith (6-1, 175), typically accurate, needs a big night passing against a vulnerable Har-Ber secondary. Har-Ber has won three straight and appears to be peaking. Conway lost to Class 6A Greenwood on a last-second field goal before winning at LR Catholic to finish the regular season.
Har-Ber likely opens its new stadium against Conway Week 3 of the 2014 season.
LAST WEEK
Hootens.com correctly predicted 3 of 4 winners in games involving Class 7A teams. For the season, hootens.com has correctly predicted 98 of 121 winners (81 percent) in games involving Class 7A teams.
WEEK 12 PREDICTIONS (favored team in ALL CAPS followed by point spread)
TOP HALF OF PLAYOFF BRACKET
LR Central at CABOT (18): Rematch. The top-ranked Panthers lost two fumbles inside the red-zone but still beat Central 35-20 on Oct. 18 at Cabot. LR Central took advantage of seven Fayetteville turnovers last week to win at two-time defending 7A champ Fayetteville 34-28. Cabot had a bye last week.
NORTH LITTLE ROCK (11) at Bryant: North LR eyes a semifinal appearance for the fourth time in five years and a likely rematch at Cabot next Friday. Cabot ran over North LR 48-32 Week 4. North LR also lost on its last trip to Bryant 28-21 in 2010. North LR beat the Hornets 35-0 in 2011. Bryant's defense and development of running backs helped it win the South, where Bryant is the only 7A member. North LR has won its past seven games by an average score of 46-7. North LR junior running back/receiver/returner K.J. Hill has scholarship offers from Auburn and Arkansas.

BOTTOM HALF OF PLAYOFF BRACKET
FS Southside at BENTONVILLE (15): Bentonville beat FS Southside 28-21 in the semifinals last November and by a combined 73-10 during the 2010 and 2011 regular season. Southside drove 80 yards in the final 73 seconds last week, converting twice of fourth down before throwing a 5-yard TD pass with four seconds left against Rogers. Then Rebel QB Isaac Jackson hit Andrew Barley with a two-point pass to win 25-24. Bentonville had a first-round bye last Friday.
SPRINGDALE HAR-BER (7) at Conway. See hootens.com Game of the Week.