Class 3A - Week 12 - 2015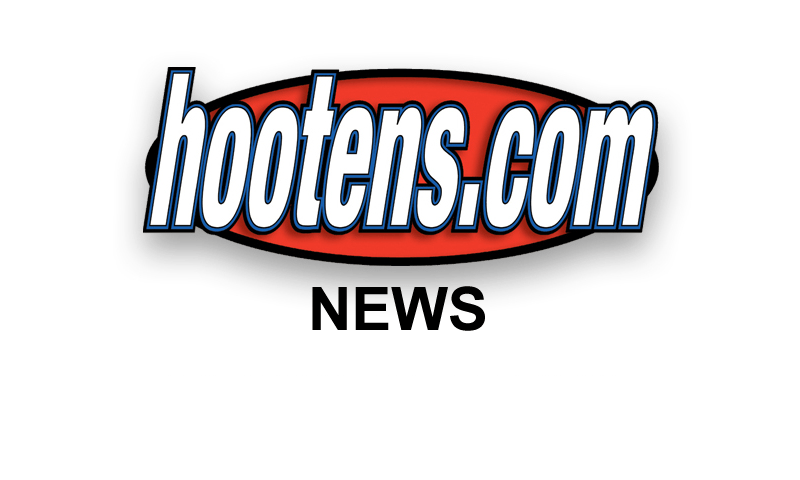 Hootens.com Rankings
Class 3A, Week 12, 2015
Copyright Hooten Publishing, Inc.

1. Smackover (9-2)
2. Harding Academy (10-1)
3. Prescott (9-2)
4. Glen Rose (9-2)
5. Fordyce (8-3)
6. Danville (7-3)
7. Episcopal Collegiate (8-2)
8. Lamar (9-2)
9. C. Harmony Grove (8-3)
10. Charleston (7-4)
11. Rivercrest (8-3)
12. Hoxie (9-2)
13. Centerpoint (8-3)
14. Paris (7-4)
15. West Fork (7-3)
16. Greenland (10-1)
17. Fouke (7-4)
18. H. G. Haskell (6-5)
19. Osceola (5-6)
20. Horatio (5-5)
21. Bald Knob (6-5)
22. Booneville (4-7)
23. McGehee (3-8)
24. Mansfield (3-7)
25. Lavaca (4-6)
26. Marianna (6-5)
27. Atkins (6-5)
28. Mayflower (3-8)
29. Cedar Ridge (7-4)
30. Manila (6-5)
31. Piggott (6-4)
32. Two Rivers (2-8)
33. Perryville (4-6)
34. Elkins (5-6)
35. Mountain View (6-5)
36. Melbourne (4-6)
37. Jessieville (3-7)
38. Genoa Central (2-8)
39. Cedarville (2-9)
40. Green Forest (3-7)
41. Yellville-Summit (1-9)
42. Rose Bud (2-8)
43. Marshall (2-8)
44. Corning (0-10)
45. Barton (2-8)
46. Bismarck (1-9)
47. Drew Central (2-8)
48. Lake Village (0-10)

HOOTENS.COM GAME OF THE WEEK
No. 5 Fordyce at No. 8 Lamar
Fordyce has won 18 of its past 23 games against Class 3A opponents. Four of those five losses have been to top-ranked Smackover. The Redbugs rely on stout senior workhorse Jakeymes Gates, who ran 32 times for 255 yards and three touchdowns in last week's 22-8 win over Harmony Grove Haskell. Fordyce held Harmony Grove's all-state running back to 42 yards on 22 carries. Three weeks ago, Gates (5-11, 208) ran 34 times for 255 yards and three TDs in a 39-6 win over No. 9 Camden Harmony Grove. He leads Fordyce this fall with 210 carries for 1,940 yards (9.2 yards per carry) and 26 TDs. Senior guard Tommy Tidwell (5-10, 190) and senior center Nick Bryant (6-0, 260) anchor the line. Junior linebacker T'juan Thomas (93 tackles, nine sacks), senior LB Dalton Turner (82 tackles) and sophomore end Billy Ferrell (team-high 21 tackles for loss) lead on defense.
Lamar looked like a state title contender midseason before losing junior quarterback Hunter Davenport (knee injury Week 7 vs. Charleston). Last week, senior backup QB and leading tackler Dusty Wilkins broke his leg and dislocated his ankle in the first quarter of a 50-22 win over Cedar Ridge. The Warriors ran the ball 58 times for 430 yards. Senior Blake Kern took over at QB, running 31 times for 254 yards and three TDs. Kern (6-5, 230) also passed for 113 yards and two scores. Lamar starts four seniors on its offensive line, including center Dillon Lovell (6-3, 270) and left tackle Blake Dybala (6-5, 315). The Warriors have won 11 of their past 12 home games. A team from south Arkansas has eliminated Lamar in the playoffs three of the past four seasons.

LAST WEEK
Hootens.com correctly picked 13 of 14 games (93 percent) involving 3A teams, nailing the spread of Fordyce by 14 points over Harmony Grove Haskell. For the season, hootens.com has correctly predicted 251 of 316 winners (79 percent).

WEEK 12 PLAYOFF PREDICTIONS (favored team in CAPS followed by point spread)
TOP HALF OF THE BRACKET
C. HARMONY GROVE (2) at West Fork: Harmony Grove's chasing its first quarterfinal appearance in a decade. The Hornets have won four playoff games since 2010 under Coach Tony Chambers, including last week's 28-21 triumph over Atkins. Athletic senior QB C.J. Parham accounted for all four TDs. Senior Clayton McKelvin broke up a pass in the end zone to seal the victory. Senior LB Devin Venzant returns this week from a high ankle sprain. West Fork swept the 1-3A this year for the second straight season, allowing eight points weekly. The Tigers haven't won a playoff game since beating Mayflower in 2011, and they haven't advanced past the second round since 2010. A year ago, 6-3A member Fordyce eliminated West Fork 28-6. Senior QB Colton Wise, senior TB Brayden Burnett, senior TB Dalton Dickinson and senior receiver Briant Bowerman fuel West Fork's Spread. Burnett paces the Tigers with close to 80 tackles at linebacker. Junior DL Chance Poplin (6-1, 190) has racked up more than 50 stops.
Charleston at SMACKOVER (8): A rematch of last year's state championship game. Charleston has defeated Mansfield and Mountain View since losing at Booneville 39-32 Week 9. Booneville intercepted two passes in the final 13 minutes, returning one 58 yards for a score. Junior QB Jackson Rowland completed 22 of 24 passes for 235 yards and a TD in last week's 28-0 win over Mountain View. The Tigers are 0-3 when Rowland completes less than 60 percent of his passes. Smackover swept the 6-3A this fall for the second straight season. The Buckaroos mercy-ruled Manila last week 53-16, building a 35-0 lead with 8:14 left in the second quarter. Smackover features 19 seniors, including all-state RB/LB Keiandre Purifoy and Hog commit Jordan Jones. An opposing coach calls Purifoy one of the better high school football players he's ever seen. Watch highlights of Smackover's Week 11 win over Manila here.
EPISCOPAL COLLEGIATE (4) at Rivercrest: Expect a shootout. Episcopal Collegiate, the third seed from the 5-3A, averages 408 yards and 44 points per game this fall. Rivercrest, 3-3A co-champions, produces 321 yards and 37 points weekly. Episcopal Collegiate mercy-ruled Bald Knob 62-29 last week, improving to 30-7 under Coach Richie Marsh. No. 1 Smackover, No. 2 Harding Academy, No. 3 Prescott and No. 4 Glen Rose are the only Class 3A teams that have defeated Episcopal over the past three seasons. Senior RB Kelvin Robinson (6-2, 210) ran 21 times for 232 yards and five touchdowns last week at Bald Knob. He leads Episcopal this year with 145 carries for 1,679 yards (11.6 ypc) and 26 TDs. All-state senior receiver Allie Freeman paces the Wildcats with 63 catches for 1,199 yards and 19 TDs. He holds the state record for career receiving yards (5,381) and TDs (62). Freeman (289 career receptions) needs seven catches to set a new state record in career receptions. Rivercrest crushed No. 39 Cedarville 43-0 last week. All-state senior RB Cecil Langston ran 11 times for 149 yards and two TDs. The Colts have allowed five TDs over the past three weeks since giving up 41 points per game during a three-game stretch midseason that included a 39-21 loss to Manila. Langston paces the Colts with 225 carries for a school-record 2,321 yards (10.3 ypc) and 25 TDs. Langston has rushed for 5,365 yards and 54 TDs in his career. Three years ago, the Colts lost to former 5-3A member Fountain Lake after eliminating Cedarville.
GLEN ROSE (7) at Hoxie: This is the first meeting between these schools since 2007 when Glen Rose eliminated Hoxie 28-0 in the quarterfinals en route to a state title. Both teams are coming off subpar performances last week. Glen Rose junior QB Aaron Weatherford passed for 140 yards and three TDs in a 33-19 win over McGehee. Senior RB Jordan Johnson ran 24 times for 161 yards. Johnson leads Glen Rose this fall with 264 carries for 2,277 yards (8.6 ypc) and 26 TDs, running behind senior guard Britt Matlock (6-0, 205) and four junior linemen. Hoxie will have a size advantage and owns more experience up front. Four seniors start on the offensive line, including athletic left tackle Tyler Ward (6-2, 250). Senior QB James Johnson ran 29 times for 210 yards and three TDs in last week's 21-14 win over Fouke. James Johnson paces the Mustangs this fall with 260 carries (7.2 ypc) for 1,861 yards and 23 TDs. Watch highlights of Glen Rose's Week 11 win over McGehee here.

BOTTOM HALF OF THE BRACKET
Paris at DANVILLE (2): The past three meetings between these schools have been decided by a combined 15 points. Paris has won six of its past seven games, losing at Danville 35-27 Week 9. The Eagles beat Marianna 43-12 last week, notching its fourth playoff victory since 2009. Junior standout Nate Davidson did not play after being ejected (two unsportsmanlike penalties) two weeks ago in a 38-26 win over Lamar. Davidson ran 31 times for 204 yards and three TDs and caught two TD passes against Lamar. Danville is healthy and rested after a first-round bye. The Little Johns scored twice in the fourth quarter in that Week 9 victory over Paris. Junior QB Jake Madding ran 22 times for 149 yards and three TDs and threw a TD pass. Madding has generated 2,076 yards and 28 TDs this season. Teams with a first-round bye are 9-1 in the second round since 2010.
Centerpoint at HARDING ACADEMY (14): Centerpoint's 28-8 win at Elkins last week was its first playoff victory in school history. Junior QB Keenan Owens completed 14 of 26 passes for 168 yards and three TDs. Owens has passed for 2,709 yards and 39 TDs this fall. Harding Academy eliminated Booneville 53-21 last week, improving its playoff record to 56-26. Senior QB Alex Francis completed 23 of 30 passes for 343 yards and four TDs. Sophomore RB Gabe Chapman's role has increased the past two weeks, rushing 24 times for 206 yards and four TDs. Francis has completed 201 of 301 passes (67 percent) this year for 2,627 yards and 34 TDs with four interceptions.
Greenland at PRESCOTT (13): This is the third meeting in five years between these schools. Three years ago, Prescott mercy-ruled Greenland 49-14. Greenland eliminated the Curley Wolves 41-23 in 2010. The Pirates raided Osceola 35-6 last week after losing to rival West Fork 18-13 Week 10. Senior QB Cole Self passed for 96 yards and a TD and ran 15 times for 126 yards and three scores. Self has completed 99 of 168 passes (59 percent) this year for 1,577 yards and 21 TDs. Prescott has won eight straight games, averaging 519 yards and 50 points weekly. The Curley Wolves led Mayflower 53-0 at halftime during last week's 53-28 victory. All-state senior QB Trevor Pipkin (3,483 yards, 39 TDs in 2015) has completed 86 percent of his passes over the past month.
FORDYCE (2) at Lamar: See Hootens.com Game of the Week.