Turnovers doom Hogs in 45-14 loss at Miss. St.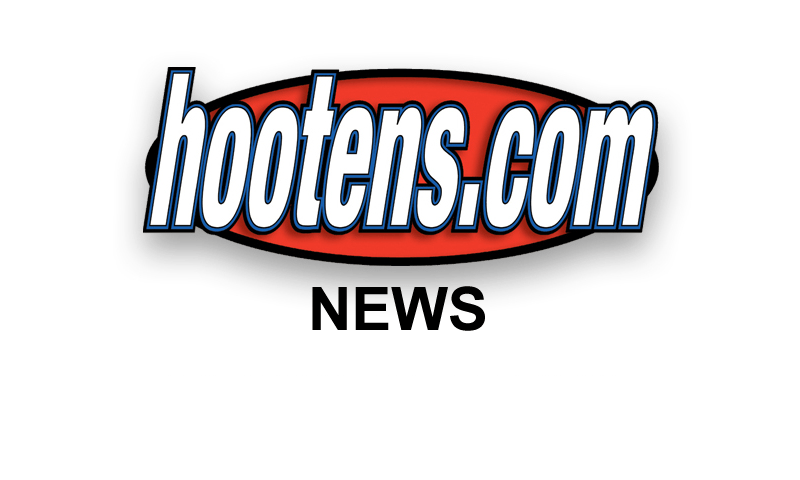 STARKVILLE, Miss. - With a second-quarter fumbled punt Saturday the Arkansas Razorbacks began losing their grip on a 14-7 lead over Mississippi State.
Four turnovers later, Arkansas badly lost the game. The Bulldogs scored 38 consecutive points rolling to a 45-14 SEC West rout in Starkville, Miss.
The loss dooms the Razorbacks (4-7, 2-5) to a losing season and no bowl game even if they upset BCS No. 7 ranked LSU, last year's SEC champion, in Friday's 1:30 p.m. season-ending closer at Reynolds Razorback Stadium.
Coach Dan Mullen's bowl-bound Bulldogs are 8-3, 4-3 in the SEC West and close with their annual Egg Bowl against instate SEC West rival Ole Miss.
Arkansas' defense held State to a 39-yard Devin Bell field goal after State recovered Kaelon Kelleybrew's muff of a punt at the Arkansas 30. The Bulldogs only led 17-14 at half before tallying 21 of their 28 second-half points after Arkansas turnovers.
"The first half we played decently," Arkansas coach John L. Smith said. "We traded one for one on the turnover category which kept us in the ballgame. So now you've got a one-score game going in the second half and we are doing well. Then I felt like in the second half if we could at least keep the turnover battle equal or maybe pick up one, we will win that one. But we didn't do that. It was the opposite way on us so you can't afford to turn it over like that and that has been the story of our year."
Arkansas lost three fumbles, including the muffed punt.
Quarterback Tyler Wilson threw two second-half interceptions despite a statistically outstanding day, 23 of 29 for 225 yards and two touchdowns including a sizzling 13 of 14 start.
Wilson's second interception was immediately followed by MSU reserve tailback Nick Griffin gashing Arkansas' out-of-gas defense for a 60-yard touchdown run, the final tally with 12:22 left in the fourth quarter.
"It seemed like they (Arkansas' defense) were on the field the entire second half," Smith said. "And that wears on you. And they are a good football team. Let's give Mississippi State some credit. They are awful good. Their quarterback (Tyler Russell) is a good thrower."
Russell completed 19 of 32 for 274 yards and four touchdowns. He threw two to junior tailback LaDarius Perkins getting behind true freshman linebacker A.J Turner who started at inside linebacker with fellow true freshman Otha Peters.
Senior wideout Chad Bumphis, MSU's best receiver for the season and leading receiver for Saturday's game, caught two touchdowns among his six catches for 82 yards against Arkansas.
Dak Prescott, the Bulldogs' goal-line specialist, tallied a 4-yard TD for the only TD not accounted for by Perkins, Bumphis and Griffin.
"They have some great players," Smith said. "And they got us in some mismatch deals. Some of our young guys - we are asking them to do a lot and putting them in some situations with a couple of guys where you lose your eyes for an instant and they end up capitalizing on it."
Smith said all Arkansas' eyes must turn now to Friday's Senior Day finale at Reynolds Razorback Stadium
"What we have to do right now is put all of this behind us," Smith said. "We are going to look at it and emphasize the good things and correct the bad things and try to send our seniors out the right way. So we have nothing to lose. Let's go put it all on the line for these guys that are going to be putting on the Arkansas Razorback uniform for the last time. The last time they get to walk into our stadium which is a sad deal but we are going to play for them and we are going to do our very best."
Arkansas initially responded Saturday in Starkville like it might be a game. The Bulldogs, assisted by an Arkansas penalty, opened the game with a 15-play 75-yard drive capped by Russell's 13-yard TD pass to Perkins.
Perkins' catch withstood replay review if he had sufficient control of the pass before he stumbled out of bounds.
Wilson matched the score with an 11-play, 86-yard drive capped by his 30-yard TD stike down the middle to Cobi Hamilton, (game-high seven catches for 88 yards).
Arkansas' defense forced a punt that Kelleybrew caught to start Wilson quarterbacking a 74-yard drive and the 14-7 lead.
Hamilton and freshman receiver Mekale McKay snagged two passes each on the drive that tallied that when Wilson threw underneath to running back Dennis Johnson for a 7-yard TD.
The touchdown was Johnson's lone catch of consequence among his three receptions while he led Arkansas' rushers (15 carries for 88 yards).
The Arkansas defense stopped the bleeding from the fumbled punt, allowing Mississippi State a field goal instead of a touchdown. ON ensuing possession, Arkansas netted 8 yards on first down but bogged down with running back Knile Davis held to one on second and 2 and no gan on third and 1.
That forced a punt followed by Russell hitting two big passes and the 6-yard TD to Bumphis at 4:48 before intermission for the 17-14 halftime lead.
Another MSU first-half scoring bid was blunted by Arkansas freshman cornerback Will Hines, who forced a fumble at Arkansas' 7-yard line at 1:41 before the half.
Mississippi State would not turn it over again.
Arkansas' turnovers were just beginning. Javontee Herndon fumbled away a pass reception to Mississippi State, freshman tailback Jonathan Williams (four carries for 16 yards) fumbled and Wilson was intercepted by Jamerson Love and Darius Slay.
"