Class 6A Week 12 Rankings, Notes & Picks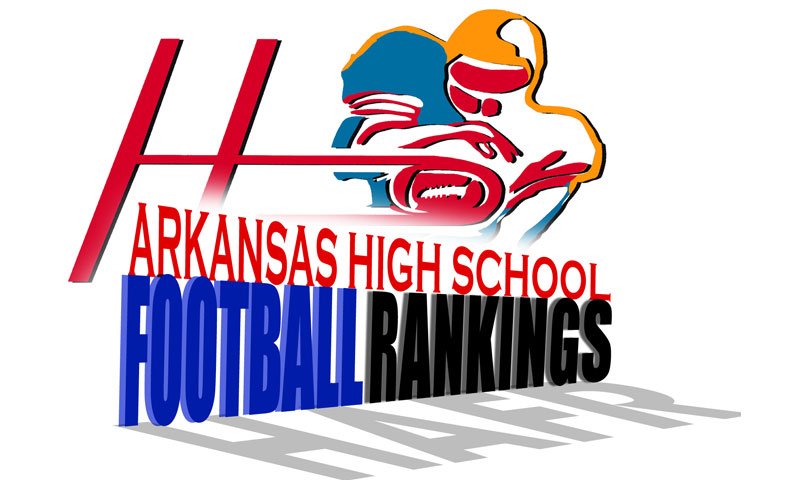 Class 6A Rankings

Week 12, 2022
Copyright Seventy Seven's Publishing
1. Greenwood (8-2)

2. Pulaski Academy (9-1)

3. LR Catholic (10-0)

4. Benton (8-2)

5. LR Christian (9-2)

6. Lake Hamilton (9-2)

7. Russellville (5-5)

8. Mountain Home (4-7)

9. Marion (8-4)

10. West Memphis (6-5)

11. El Dorado (5-6)

12. Searcy (4-7)

13. Sheridan (3-7)

14. Greene Co. Tech (2-8)

15. Van Buren (2-8)

16. Greenbrier (2-8)

17. Sylvan Hills (3-7)

18. Siloam Springs (0-10)

19. Jacksonville (0-10)

LAST WEEK

Hootens.com predicted correctly 3 of 4 games (75 percent) involving Class 6A teams and is 86-17 (83 percent) for the season.

WEEK 12 PREDICTIONS (favored team highlighted in yellow and  ALL CAPS)

HOOTENS.COM GAME OF THE WEEK

BOTTOM HALF OF THE BRACKET
No. 5 LR Christian (9-2) at NO. 3 LR CATHOLIC (10-0) LR Christian opened the playoffs with a 27-10 win over defending champion El Dorado; LR Catholic had a first-round bye. 
LR Christian QB Walker White rushed for 183 yards and 2 TDs in the win over El Dorado. Coach Eric Cohu said playing a very good Catholic team will be a challenge. "Walker had a great game with his legs, but we can't turn the ball over three times," Cohu said. "We'll have to clean some stuff up as we proceed through the playoffs. Catholic is a really solid football team. They execute very well. Obviously, they've had a great season being 10-0. We need to play our best football Friday night."
Catholic averaged 35.9 points per game en route to its 10-0 regular season. QB Sam Sanders (1,744 passing, 19 TDs; 549 rushing, 13 TDs) makes the offense go.
Catholic Coach John Fogelman said his team focused on fundamentals during the bye week.  "Their defense is really, really good," he said of the Warriors. "White is a good athlete back there at QB. They've got a steady group of receivers. We've got to contain the quarterback."
No. 8 Mountain Home (4-7) at NO. 2 PULASKI ACADEMY (9-1): Mountain Home won its final 3 games of the regular season to get into the playoffs, then opened the postseason with a 23-6 win at Marion. The Bombers recorded 7 sacks at Marion, and did not allow a point to Marion on four red-zone drives. Junior defensive end Robert Dover had three of the Bomber sacks, including 2 on third downs. Dillon Drewry caught a TD pass and returned an interception for a score for the Bombers. Pulaski Academy finished tied for first in the 6A-West but got the second seed after losing to Greenwood in Week 9. 
TOP HALF OF THE BRACKET

No. 7 Russellville (5-5) at NO. 1 GREENWOOD (8-2): Greenwood beat Russellville 42-21 when the teams met on Oct. 14. The Cyclones beat West Memphis 30-26 last week to reach the quarterfinal, with RB Tracy Daniels rushing for 202 yards and 3 TDs. Greenwood had a first-round bye. The Bulldogs lost their regular-season finale to LR Christian in Week 10, one week after beating Pulaski Academy to earn the 6A West's top seed.
NO. 6 LAKE HAMILTON (9-2) at Benton (8-2): Lake Hamilton QB Easton Hurley has passed for 1,338 yards and 16 TDs and has rushed for 9 TDs. Benton has won 7 in a row after starting the season 1-2 with losses to Bryant and LR Catholic.