Class 5A Week 12 Rankings, Notes & Picks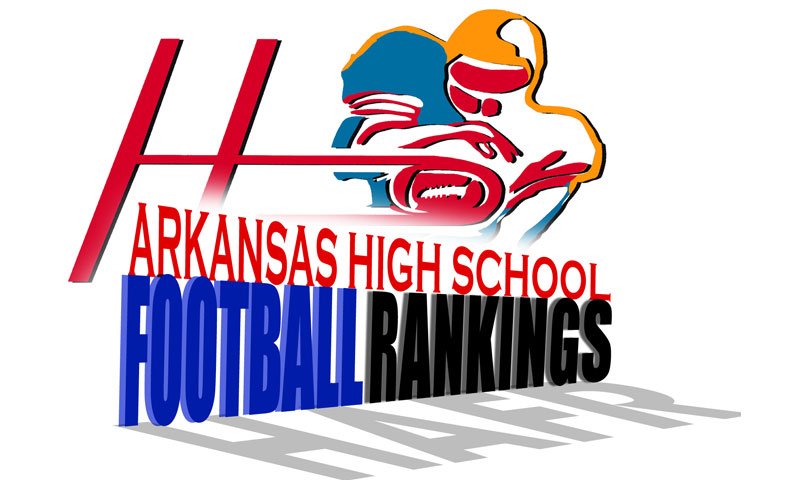 Class 5A Rankings
Week 12, 2022
Copyright Seventy Seven's Publishing
1. LR Parkview (9-2)

2. Joe T. Robinson (10-1)
3. Shiloh Christian (10-1)
4. Mills (10-1)
5. Camden Fairview (9-2)
6. Valley View (9-2)
7. Wynne (9-2)
8. Batesville (8-3)
9. Farmington (7-4)
10. Hot Springs (7-4)
11. Prairie Grove (7-4)
12. Harrison (7-4)
13. Magnolia (7-4)
14. Nettleton (7-4)
15. Morrilton (6-5)
16. Vilonia (5-6)
17. Southside (6-4)
18. Pine Bluff (5-4)
19. Alma (6-4)
20. White Hall (4-6)
21. Beebe (6-4)
22. Dardanelle (4-6)
23. Texarkana (4-6)
24. Maumelle (3-7)
25. Pea Ridge (3-7)
26. Brookland (3-7)
27. HS Lakeside (2-8)
28. Watson Chapel (1-9)
29. Forrest City (1-9)
30. Hope (1-8)
31. Paragould (1-9)
32. Clarksville (0-10)
33. De Queen (0-10)
LAST WEEK
Hootens.com correctly predicted 6 of 8 games (75 percent) last week and has picked 174 of 206 games (84 percent) this season.
WEEK 12 PREDICTIONS (favored team highlighted in yellow and ALL CAPS)

HOOTENS.COM GAME OF THE WEEK

BOTTOM OF THE BRACKET
No. 4 Mills (10-1) at NO. 3 SHILOH CHRISTIAN (10-1)
Mills has rallied from second-half deficits in 6 of its 10 wins this season, including last week when the Comets overcame a 7-6 deficit in the third quarter to down Hot Springs 32-27 (its second playoff win in 8 years). Senior Anton Pierce caught 6 passes for 192 yards and 3 TDs, ran for a TD and intercepted 2 passes. Junior QB Achilles Ringo passed for 324 yards and 4 TDs and ran for a TD. Mills' senior RB/safety Jabrae Shaw has 75 tackles, 10 interceptions and 3 fumble recoveries, while Pierce has 56 tackles and 6 interceptions. "Mills is big, athletic and fast," Shiloh Christian Coach Jeff Conaway says.
Shiloh Christian scored 6 TDs in the first quarter of last week's 55-14 victory over Nettleton. The Saints have won 10 consecutive games, and have outscored opponents by an average of 55-16 the past 8 weeks (7 conference, 1 playoff). They led Farmington 30-23 in the fourth quarter in Week 8 before pulling away 51-30, and the next week trailed Prairie Grove 22-21 in the third quarter before winning 55-22. Senior QB Eli Wisdom completed 13 of 18 passes for 235 yards and 6 TDs, and ran 3 times for 67 yards against Nettleton, while senior WR Bodie Neal caught 6 passes for 121 yards. Junior Bo Williams carried 6 times for 118 yards and 1 TD, and caught an 18-yard TD pass. Junior receivers Dax Widger and Carter Homan each caught 2 TDs. Mills Coach Cortez Lee faced Shiloh Christian in the 2008 state title game when he was coaching at Dollarway.
No. 5 Camden Fairview (9-2) at NO. 6  VALLEY VIEW (9-2): The first meeting between these programs. 
The Cardinals shut out Vilonia 30-0 last week after losing to Parkview 35-7 the previous week. Senior A.J. Alsobrook, a converted slot receiver, ran 12 times for 148 yards and 2 TDs, while sophomore Kenny Lanford had 14 carries for 129 yards. Valley View beat Farmington 41-39 last week in a game that featured 5 lead changes. Junior QB Carson Turley threw the winning 65-yard TD pass to 6-5 receiver Jackson Harmon in the final minutes. "Harmon is a matchup problem," Camden Fairview Coach Nick Vaughn says. Turley finished with 267 yards and 2 TDs, while Slade Caldwell ran for 75 yards and 1 TD. Senior cornerback Jay Morman intercepted 3 passes, returning 1 for a TD, and senior LB Carson Winters made 14 tackles.

TOP OF THE BRACKET

No. 8 Batesville (8-3) at NO. 2 JOE T. ROBINSON (10-1): Batesville's 28-20 win at Prairie Grove last week was its second in the playoffs since 2016. Senior Gentry Moody ran 11 yards for the clinching TD on a 4th-and-2 play with 7 minutes left. Holden Hutchins ran for 2 TDs, and senior QB Rhett McDonald threw a TD pass to Jace Jeffrey. McDonald also hit Boston Hall on a third-down pass to help run out the clock. Joe T. Robinson forced 5 first-half turnovers in last week's 51-15 victory over Magnolia. Sophomore QB Quentin Murphy accounted for 3 TDs, senior Brandon Greil scored 2 TDs and senior Noah Freeman caught a 13-yard TD pass in his first action in 5 weeks after suffering a knee injury. Murphy, who missed the regular-season finale, completed 8 of 18 passes for 103 yards and 2 TDs and ran 13 times for 105 yards and a TD.
No. 7 Wynne (9-2) at NO. 1 LR PARKVIEW (9-2) (Thursday at War Memorial Stadium):  These teams will be meeting for the first time. LR Parkview advanced to the quarterfinals with a 29-7 win over Morrilton. Senior Darien "D.B." Bennett ran 18 times for 125 yards, junior QB Eric McGehee threw a 29-yard TD pass to Will Echols, and sophomore Monterrio Elston took an end around for a TD. Wynne senior Allen Jones (28-161 rushing, 2 TDs) and junior QB John Watson (14-138 rushing, 2 TDs) accounted for all the TDs in last week's 27-24 win over Harrison. Watson ran 75 yards for a TD on the game's first play, and he scored the winning TD with 43 seconds left. "Wynne is a tough draw in the playoffs because of what they do," LR Parkview Coach Brad Bolding says of the Yellowjackets' Double-Wing offense. "It's hard to prepare it in one week."