Class 4A - Week 11 - 2015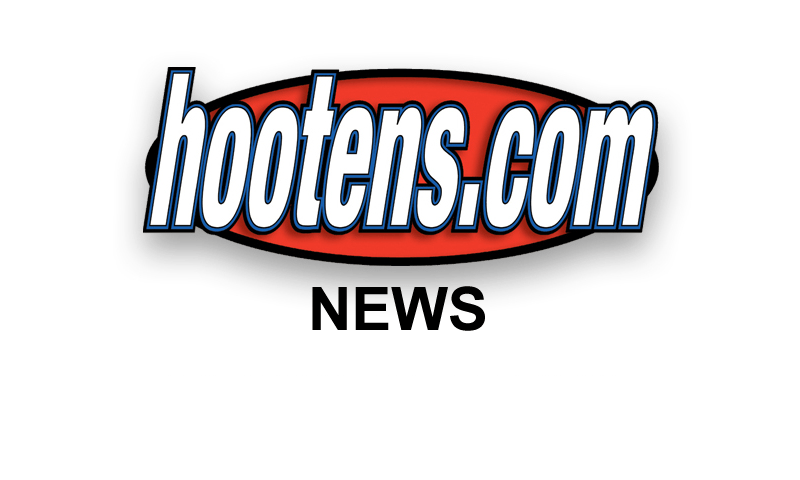 Hootens.com Rankings
Class 4A, Week 11, 2015
Copyright Hooten Publishing, Inc.

1. Dardanelle (10-0)
2. Nashville (10-0)
3. Warren (9-1)
4. Prairie Grove (9-1)
5. Pocahontas (10-0)
6. Hamburg (8-2)
7. CAC (9-1)
8. Star City (7-3)
9. Pulaski Robinson (8-2)
10. Fountain Lake (7-3)
11. Ashdown (7-3)
12. Gosnell (8-1)
13. Pottsville (7-3)
14. Pea Ridge (8-2)
15. Shiloh Christian (6-3)
16. Gravette (7-3)
17. Arkadelphia (5-5)
18. Malvern (6-4)
19. Dollarway (6-4)
20. West Helena (6-4)
21. Crossett (6-4)
22. Dover (8-2)
23. Lonoke (5-5)
24. Heber Springs (5-5)
25. Highland (6-4)
26. Stuttgart (5-5)
27. Dumas (5-5)
28. Trumann (6-4)
29. Baptist Prep (3-7)
30. Lincoln (4-6)
31. Riverview (4-6)
32. Monticello (3-7)
33. Mena (3-7)
34. Huntsville (4-6)
35. Newport (2-8)
36. DeWitt (2-8)
37. Ozark (3-7)
38. Southside Batesville (4-6)
39. Clinton (2-8)
40. Jonesboro Westside (3-7)
41. Gentry (3-7)
42. Cave City (2-8)
43. Brookland (2-8)
44. Harrisburg (2-8)
45. Subiaco Academy (2-8)
46. Bauxite (1-9)
47. Berryville (2-8)
48. Waldron (0-10)

HOOTENS.COM GAME OF THE WEEK
No. 18 Malvern at No. 7 CAC
Malvern came within minutes of garnering the No. 2 seed. Instead the Leopards blew a 14 point advantage at Arkadelphia last week, allowing the Badgers to score 21 points in the 6:01 and knock the Leopards to the No. 5 seed. "They aren't the typical No. 5 seed," CAC coach Tommy Shoemaker says. "They could easily be one of the top teams in the state."

Malvern's losses were to teams with a combined record of 35-10 (Class 5A No. 3 Hot Springs Lakeside, No. 2 Nashville, Ashdown and Arkadelphia). Malvern senior quarterback and three-year starter Trace Collie has guided the Leopards to four playoff wins the past two seasons. Collie has passed for 1,494 yards and 16 touchdowns this season, with four interceptions, and he's rushed for 438 yards and six scores. Junior tailback Jamari McCollum paces Malvern rushers with 155 carries for 1,092 yards and 12 TDs. Junior receiver/running back/defensive back Devin Shaw hurt his hip Week 3 against HS Lakeside and re-injured it last week. Malvern has surrendered 105 points the past two weeks. "Our defense isn't playing well," Malvern coach Mike Scarbrough said. "We've got to tackle better in space and play our assignments better. We've got to get a lot better in every aspect of our defense."

CAC swept the 2-4A this fall, winning just the fourth conference title in school history. The Mustangs and Malvern were members of the 7-4A in 2012-2013, with Malvern winning both contests by a combined 72-52. CAC's only loss this fall was 55-35 in Week 2 to 4-4A runner-up Pulaski Robinson. The Mustangs win with defense (allow 16 ppg) and special teams. Senior kicker Justin Flanigan has kicked 42 of 45 extra points and five of eight field goals, including a 37-yarder at West Helena. Junior QB Noah Evans has completed 148 of 267 passes for 2,077 yards and 21 TDs this fall. Senior Braylon Harris has rushed for 899 yards and 20 TDs, and he's a defensive leader at linebacker. Junior receiver Josh Johnson has 54 catches for 838 yards and five TDs. Johnson owns scholarship offers from Kansas, Indiana and Louisiana Tech.

LAST WEEK
Hootens.com correctly predicted 20 of 24 games (83 percent) last week, nailing the point spread of Lonoke by 17 over Riverview. For the season, Hootens.com correctly predicted 246 of 305 games (81 percent).

WEEK 11 PREDICTIONS (favored teams in CAPS)
TOP HALF OF THE BRACKET
POCAHONTAS has first-round bye.
Heber Springs at STAR CITY (7): Heber Springs slips to the No. 4 seed after losing last week by one point at West Helena. Panther senior QB Hunter Chandler has passed for more than 1,200 yards and nine TDs this fall. Star City's opportunistic defense has forced 21 turnovers this fall, aiding an offense that averages 36 points and 261 yards per game. Senior QB Tye Brown has passed for 1,704 yards and 16 TDs and rushed for 415 yards and 11 scores. Senior linebacker Beau Warren (team-high 52 tackles) and tackle Austin Capps (47 tackles, three sacks) are defensive leaders.

Jonesboro Westside at PRAIRIE GROVE (31): Prairie Grove has won nine straight since losing to 5A West Farmington in the opener. The Tigers outscore opponents 45-16 weekly. The Tigers gained more than 600 yards in last week's 42-point win over Lincoln. Jonesboro Westside surrendered 419 yards and 47 points in last week's 41-point loss at Pocahontas.
Stuttgart at ASHDOWN (10): Stuttgart has lost three straight games at West Helena, at Lonoke and 2-4A champ CAC by an average of 20 points. Ricebird sophomore and leading rusher Kirk Hughes won't play this week after getting ejected in 47-14 loss to CAC. Ashdown must rebound following last week's 21-point loss at Fountain Lake, which cost the Panthers the No. 2 playoff seed. Ashdown sophomore QB Jaden Hill has passed for 737 yards and seven TDs this year, while classmate Tre Green has rushed for 773 yards and eight TDs. Junior Montaric Brown has returned three interceptions for TDs.

Lincoln at DARDANELLE (40): Dardanelle won its second straight conference title with a salty defense (allow 11 ppg). The Sand Lizards held Subiaco Academy to 37 yards last week, and gave up just 107 yards in the final two league games. Lincoln returns to the playoffs for the fourth time in school history, but third time since 2011. The Wolves led Prairie Grove 14-13 early in the second quarter last week before losing 62-20.
Baptist Prep at HAMBURG (25): Baptist Prep rallied to the playoffs by winning three of its final four games. The Eagles led Dover 6-0 at halftime last week but lost by 44 points. Senior QB Coy McGonigal passed for 167 yards and a TD. Hamburg finishes as the No. 2 seed in the 8-4A, losing only to Class 5A Camden Fairview and No. 3 Warren (a combined record of 15-5). Hamburg junior QB Stetson Selby completed six of 12 passes for 171 yards and two TDs in last week's 21-point win at Dumas. Senior Lorenzo Watkins caught five of the passes for 169 yards and both TDs.

Dollarway at FOUNTAIN LAKE (7): Fountain Lake secured the 7-4A's No. 2 seed with last week's 47-26 win over Ashdown. Senior Parker Ross scored six TDs against Ashdown, and he's rushed for 1,346 yards and 24 scores this fall. Dollarway's Markell Scott ran for three TDs in last week's 34-point loss at Warren.
ARKADELPHIA (1) at West Helena: Both teams notched higher playoff seeds with close Week 10 victories. West Helena scored the winning TD and two-point conversion in the final minutes of a 22-21 win over Heber Springs, while Arkadelphia blocked and returned a field goal for the a TD to spark a fourth-quarter rally past Malvern. Badger senior QB Jeff Blake threw three TD passes against Malvern, two of them to junior Tajhan McKenize, who also ran for a TD.

BOTTOM HALF OF THE BRACKET
WARREN has first-round bye.
POTTSVILLE (8) at Highland: Pottsville tied for second in the 4-4A but gets the No. 4 seed after losing to Dover 29-14 in Week 7. The Apaches led Clinton 14-0 with 10:01 left in the second quarter last week when the game was declared official because of inclement weather. Highland finishes as the No. 3 seed in the 3-4A after beating Trumann 45-28 a week ago.

Crossett at NASHVILLE (24): Undefeated Nashville outscores opponents by 25 points a game. Scrapper senior QB Leonard Snell has rushed for 1,199 yards and 18 TDs this fall. Crossett finished as the No. 5 seed in the 8-4A. The Eagles were tied with Star City 7-7 at halftime last week but lost by 21 points.
Dover at SHILOH CHRISTIAN (12): Shiloh Christian dropped to the 1-4A's No. 2 seed after committing three second-half turnovers in last week's 24-21 loss to Pea Ridge. Saint junior QB Connor Reece has passed for more than 2,100 yards this year. Reece completed 30 of 45 passes for 416 yards and three scores against Pea Ridge. Dover trailed Arkansas Baptist 6-0 at halftime a week ago before rallying with seven second-half TDs. Senior QB Luke Price completed three of six passes for 66 yards, ran for a TD and returned an interception for a score.

Malvern at CAC (3): Hootens.com Class 4A Game of the Week.
Lonoke at GOSNELL (1): Gosnell was forced to play its senior night game at Harrisburg last week when the track around J.W. Rea Field was not completed in time. Pirate coach Gary Moody says the Pirates won't have to move this week's playoff game. The Pirates scored three TDs in the opening five minutes at Harrisburg, winning 52-0. Lonoke turned its season the past month, winning three of its final four games after losing to Southside Batesville in Week 6. Lonoke big-play senior Justin Meadows ran 57 yards for a TD, returned a kickoff 90 yards for a TD and caught a 53-yard TD pass in last week's 17-point win at Riverview. Gosnell senior Carlos Blackman has rushed for 1,856 yards this year.

Trumann at PEA RIDGE (17): Trumann advances to the playoffs for the first time since 2010. The Wildcats won six games this season after going 6-34 the past four years. Pea Ridge finished second in the 1-4A after rallying in the second half for a three-point win at Shiloh Christian. Pea Ridge junior Zaine Holley has rushed for more than 1,500 yards this fall. Pea Ridge gives up just 17 ppg.
Gravette at PULASKI ROBINSON (14): Pulaski Robinson stopped a two-game losing skid with last week's 35-point win at Ozark. Senior T.J. Hammonds ran for 190 yards and three TDs in the first half against Ozark. The Senators tied for second in the 4-4A and earned the No. 2 playoff spot because they beat Dover in Week 5 (40-7). Gravette tied for second in the 1-4A, but gets the No. 4 seed after losing to Shiloh Christian 33-21 in Week 9. Gravette senior Jordan Burnett has rushed for 1,228 yards and 18 TDs this season, including 179 yards and three scores in last week's four-point win at Gentry.