Class 3A - Week 11 - 2015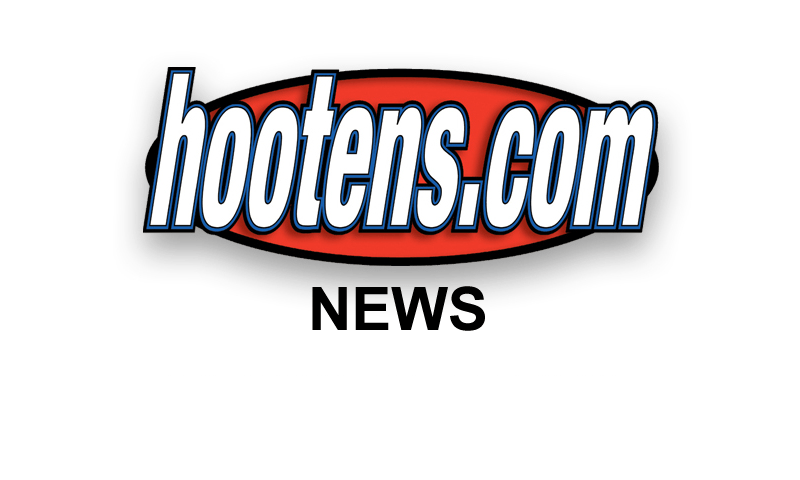 Hootens.com Rankings
Class 3A, Week 11, 2015
Copyright Hooten Publishing, Inc.

1. Smackover (8-2)
2. Harding Academy (9-1)
3. Prescott (8-2)
4. Glen Rose (8-2)
5. Fordyce (7-3)
6. Danville (7-3)
7. C. Harmony Grove (7-3)
8. Episcopal Collegiate (7-2)
9. Lamar (8-2)
10. Charleston (6-4)
11. Centerpoint (7-3)
12. Rivercrest (7-3)
13. Hoxie (8-2)
14. Osceola (5-5)
15. Paris (6-4)
16. Fouke (7-3)
17. Bald Knob (6-4)
18. H. G. Haskell (6-4)
19. West Fork (7-3)
20. Greenland (9-1)
21. Booneville (4-6)
22. Cedar Ridge (7-3)
23. Manila (6-4)
24. McGehee (3-7)
25. Piggott (6-4)
26. Mansfield (3-7)
27. Lavaca (4-6)
28. Marianna (6-4)
29. Atkins (6-4)
30. Mayflower (3-7)
31. Horatio (5-5)
32. Perryville (4-6)
33. Elkins (5-5)
34. Mountain View (6-4)
35. Melbourne (4-6)
36. Jessieville (3-7)
37. Two Rivers (2-8)
38. Genoa Central (2-8)
39. Cedarville (2-8)
40. Green Forest (3-7)
41. Yellville-Summit (1-9)
42. Rose Bud (2-8)
43. Marshall (2-8)
44. Corning (0-10)
45. Barton (2-8)
46. Bismarck (1-9)
47. Drew Central (2-8)
48. Lake Village (0-10)

HOOTENS.COM 3A GAME OF THE WEEK
No. 8 Episcopal Collegiate at No. 17 Bald Knob
Bald Knob finished second in the 2-3A, earning its first home playoff game in five years. The Bulldogs won six straight league games before losing last week at Harding Academy 41-27. Bald Knob allowed 473 total yards on 69 plays. Junior playmakers DeShawn Gulledge (823 yards rushing, 12 TDs; 561 yards receiving, 10 TDs) and Dominic Harp (1,173 yards rushing, 13 TDs) fuel Bald Knob's Spread. A month ago, Bald Knob scored three times in the fourth quarter to beat Mayflower 35-21.
Episcopal Collegiate played in the 2-3A from 2012-13, beating Bald Knob both years. The Wildcats rallied late in the fourth quarter to win at Bald Knob 35-31 in 2012. Allie Freeman scored two touchdowns that night as a freshman, including a 98-yard catch. Freeman, a senior, and classmate Kelvin Robinson lead Episcopal this fall. Freeman has caught 57 passes for 1,105 yards and 18 TDs. Robinson has 156 carries for 1,749 yards (11.2 yards per carry) and 25 scores. Freeman holds the state record for career receiving yards (5,287) and TDs (61). The Wildcats have won 29 games over the past three seasons under coach Richie Marsh.

LAST WEEK
Hootens.com correctly picked 20 of 24 games (83 percent) involving 3A teams. For the season, hootens.com has correctly predicted 238 of 302 winners (79 percent).

WEEK 11 PLAYOFF PREDICTIONS (favored team in CAPS followed by point spread)
TOP HALF OF THE BRACKET
West Fork has a bye. The Tigers swept the 1-3A for the second straight season.
Atkins at C. HARMONY GROVE (21): Atkins has won four straight games since a 43-14 loss to Bald Knob. The Red Devils have two playoff victories over the past six seasons. Two of Harmony Grove's three losses this year were to No. 1 Smackover and No. 5 Fordyce. The Hornets beat 5-3A champion Prescott 26-13 Week 2. Three years ago, Harmony Grove eliminated Atkins 40-22.

Manila at SMACKOVER (24): Manila travels more than 560 miles round-trip for its first playoff game in school history. The Lions enjoyed their best season since launching varsity football in 2008. Smackover has won 10 playoff games since 2008, including four last year before losing to Charleston in the title game.
Mountain View at CHARLESTON (21): Mountain View won its last four league games, reaching the playoffs for the second straight season. The Yellowjackets eliminated Corning in last year's playoffs, notching its first postseason victory. Two-time defending state champ Charleston owns a 55-27 playoff record.

Cedarville at RIVERCREST (29): Cedarville's two wins this year were over Green Forest and Yellville-Summit by a combined 16 points. Rivercrest claimed a share of the 3-3A title after last week's 19-18 win over rival Osceola. The Colts stuffed Osceola's two-point conversion attempt with 41 seconds left. All-state senior RB Cecil Langston has 214 carries for 2,172 yards (10.2 ypc) and 23 TDs this fall, including 1,040 yards and nine scores over the past three weeks. Langston, who is on the Farm Bureau Awards watch list, has rushed for 5,216 yards and 52 TDs in his career.
EPISCOPAL COLLEGIATE (2) at Bald Knob: See Hootens.com Game of the Week.

Fouke at HOXIE (9): Fouke makes the playoffs for the third straight season. The Panthers are 1-9 in the postseason, winning at Harmony Grove Haskell 26-7 a year ago. Sophomore RB Jarret Easley leads Fouke this year with more than 1,200 yards. Hoxie has won 31 games over the past three seasons, including four playoff victories. Senior QB James Johnson leads Hoxie this fall with 231 carries for 1,651 yards (7.2 ypc) and 20 TDs. He's passed for 902 yards and 16 TDs with three interceptions. Senior LB Dylan Cheatham (252 career tackles) paces the Mustangs with 99 stops.
McGehee at GLEN ROSE (22): McGehee, the fifth seed from the 6-3A, beat three league opponents with a combined record of 4-26. It's been six years since the Owls failed to advance in the playoffs. Glen Rose is coming off last week's 63-26 win over Episcopal Collegiate. The Beavers ran 48 times for 408 yards, including 321 yards and four TDs on 34 carries from senior RB Jordan Johnson. Johnson leads Glen Rose this fall with 240 carries for 2,116 yards (8.8 ypc) and 26 TDs.

BOTTOM HALF OF THE BRACKET
Danville has a bye. The Little Johns claimed their first league title this fall since 2002.
PARIS (1) at Marianna: Paris beat 4-3A preseason favorite Lamar 38-26 last week. Junior WB Nate Davidson ran 31 times for 204 yards and three TDs and caught two TD passes. Davidson was ejected after two unsportsmanlike penalties. The Eagles have won three playoff games since 2009. Marianna beat four 2-3A opponents by an average score of 44-18 to earn its first home playoff game in five years. Senior RB/LB and Farm Bureau Awards watch list player Jermarcus Arnold, senior QB Donte Weems and senior RB/WR Tarrike Turner fuel the Trojans. Marianna hasn't won a playoff game since 1999.

Booneville at HARDING ACADEMY (16): These teams have a combined 116 playoff wins and eight state titles. Booneville won its last three games to earn the fifth seed from the 4-3A. Two weeks ago, the Bearcats ran 55 times for 329 yards in a 39-32 victory over Charleston. Junior FB Caleb Draper rushed for 109 yards and three TDs on 30 carries. Harding Academy swept the 2-3A for the seventh year in a row, averaging 428 yards and 45 points weekly. Senior QB Alex Francis has completed 178 of 271 passes (66 percent) this fall for 2,284 yards and 30 TDs with four interceptions. Five Wildcats have caught at least 20 passes.
CENTERPOINT (15) at Elkins: A battle between young teams with no recent playoff tradition. Centerpoint's chasing its first playoff victory in its eighth appearance. The Knights scored 42 ppg in their seven wins this year. Junior QB Keenan Owens has completed 161 of 265 passes (61 percent) for 2,541 yards and 36 TDs. Centerpoint lost at 1-3A members Greenland (27-20) and Melbourne (42-41 in overtime) in the 2012 and 2013 playoffs, respectively. Elkins beat five 1-3A opponents this fall by an average score of 27-10 behind junior TB and leading rusher Colten Vaught and junior QB Jake Strode. The Elks haven't won a playoff game since 2006.

Mayflower at PRESCOTT (35): Mayflower has lost four in a row, including last week's 50-14 setback at Marianna. Two weeks ago, the Eagles surrendered 400 yards in a 50-12 loss to Harding Academy. Prescott swept the 5-3A for the second straight season, averaging 518 yards and 50 points weekly. All-state senior QB and Farm Bureau Awards watch list player Trevor Pipkin has completed 223 of 296 passes (75 percent) this year for 3,125 yards and 35 TDs with four interceptions. Pipkin has passed for 6,580 yards and 81 TDs in his career.
OSCEOLA (1) at Greenland: Both teams lost to their rival last week. Osceola fell at Rivercrest 19-18. The Seminoles scored in the final minute but failed to convert a two-point conversion for the win. Four of Osceola's five wins this year have been by a combined 26 points. Osceola hasn't won a road playoff game since beating Huntsville 34-23 in 1996. Greenland lost to West Fork 18-13 last week, ending the regular season at 9-1. The Pirates have won four of their past five home playoff games, including a 28-14 triumph over Osceola in 2012. It's been nine years since Greenland lost at home in the first round of the playoffs.

Cedar Ridge at LAMAR (8): Cedar Ridge, picked by league coaches to finish last in the 3-3A, earned the No. 4 seed with wins over Manila, Piggott, Corning and Melbourne. The Timberwolves average 364 yards rushing per game behind sophomore FB Kyler Northcutt (796 yards, six TDs), senior QB Zack Powell (794 yards, 11 TDs) and junior WB Jordan Bumpous (756 yards, eight TDs). Lamar has lost two of its past three games, struggling without junior QB Hunter Davenport (knee injury Week 7 vs. Charleston). The Warriors lost five turnovers and managed 187 muddy yards in last week's 38-26 loss at Paris. Senior QB Dusty Wilkins leads Lamar this season with 734 yards rushing and 11 TDs, and he's recorded a team-high 72 tackles at linebacker. Senior RB Austin Hency has rushed for 680 yards and eight scores.
H.G. Haskell at FORDYCE (14): Harmony Grove (0-2 playoff record) has reached the postseason for the third straight year under coach Jimmy Parker, who is set to retire. Parker's coaching career started at Fordyce in 1953. He guided the Redbugs to a 105-15-4 record in eight seasons. Harmony Grove all-state senior RB Jon Johnson paces the Cardinals this fall with 225 carries for 1,627 yards (7.2 ypc) and 28 TDs. Johnson has rushed for 3,949 yards and 52 TDs in his career. Fordyce, which advanced to the quarterfinals a year ago, features a strong running game as well. Senior RB Jakeymes Gates leads Fordyce with 178 carries for 1,685 yards (9.5 ypc) and 23 TDs. The Redbugs rushed for a season-high 455 yards in last week's 51-26 win at McGehee. Six Class 3A teams have defeated Fordyce since it dropped to 3A in 2010.