Hogs: QB Allen, WR Morgan earn SEC and national honors; more notes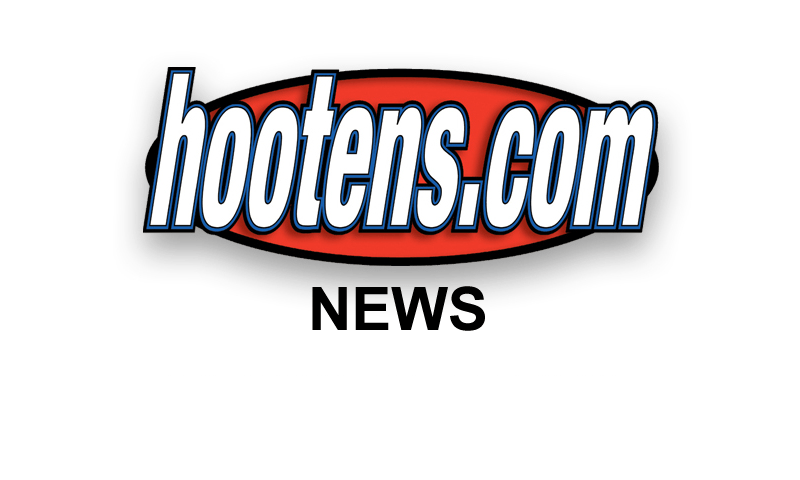 | | |
| --- | --- |
| | |
| | Sr QB BRANDON ALLEN |
FAYETTEVILLE - The Arkansas Razorbacks and the SEC recognized Arkansas' quarterback Monday. The Razorbacks and the Biletnikoff Award recognized a Razorbacks receiver, and the Razorbacks twice recognized a former walk-on as their Defensive Player of the Week and Special Teams Player of the Week.

Senior quarterback Brandon Allen of Fayetteville, junior receiver Drew Morgan of Greenwood and third-year sophomore nickel back Kevin Richardson of Jacksonville are Monday's three multi-honored Razorbacks after Saturday's 53-52 overtime victory over the then-No. 18 Ole Miss Rebels.

Arkansas (5-4, 3-2) preps for Saturday night's 6:15 ESPN-televised game at LSU (7-1, 6-1), ranked ninth in the AP poll.

ALLEN SEC OFFENSIVE PLAYER OF WEEK
Against Ole Miss, Allen set a school record by throwing six touchdowns among his 33 completions of 45 passes for 442 yards without a turnover. He also ran for the game-winning 2-point conversion in overtime.

For that, the SEC Office named Allen the SEC Offensive Player of the Week, while Arkansas coach Bret Bielema included Allen among a full pen of Hogs he called Offensive Players of the Week.

"Brandon Allen, to have him play the way he did," Bielema said, noting Monday's SEC honor. "He set a school record of six touchdowns. For him to persevere through so many things through the course of that game that a lot of people would have shut it down or not been able to make the throws he made, the runs he made, the decisions he made, the results that happened, a phenomenal effort by him and truly rewarding and fun to see him get rewarded."

BILETNIKOFF AWARD LISTS MORGAN
Morgan, a reserve with zero catches as a 2013 freshman and 10 catches last year, not only forged into this year's starting lineup with senior Keon Hatcher (broken foot) lost for the year but has been added to the Biletnikoff Watch List for the award voted to the nation's outstanding receiver.

Morgan not only leads the Razorbacks but the entire SEC with nine TDs among his 44 catches for 620 yards, including nine for 122 yards and three TDs against Ole Miss.

"His stats are unbelievable," Bielema said. "The bottom line is he's made them happen."

Offensive coordinator Dan Enos, joining Bielema's staff last spring, was asked if he could have fathomed Morgan on the Biletnikoff list back in August.

"I don't know if I should answer that because I love Drew, man," Enos replied, smiling and noting as did Bielema that Morgan was obscured by Hatcher, last year's leading receiver, and Jared Cornelius, who returned two games ago from a Sept. 19 broken arm. "I would probably have said, 'no, because of Keon and Jared and all that. But if you asked me would he ever have been on it I would say, 'I could see him doing that.' He has ability and the mindset. He's one of the most determined young men I've been around. He's got something to prove."

Apparently he wants to prove it ever play.

"He's open every play, which is baffling to me because sometimes he's not," Enos said smiling. "But when you ask him, he is. He is fun to coach."

REED, HENRY, KIRKLAND TOO
Bielema's Offensive MVP honors also included junior tight end Hunter Henry, six catches for 60 yards and the highlight play of the year on a lateral as he was about to be tackled on fourth and 25 in overtime. Alex Collins caught the ball after one bounce and ran for the first down at the Ole Miss 11 to keep the Hogs alive. Junior receiver Dominique Reed, the Camden Fairview grad with seven catches for 105 yards and two TDs against Ole Miss, recovered Collins' belated lateral when Collins didn't realize he had extended the game with a first down. They were also Offensive MVP's, Bielema said. Junior left tackle Denver Kirkland, who tipped the football in flight before it bounced off the ground in Collins' hands, grading 92 percent.

RICHARDSON DOUBLY HONORED
The 53-52 game wasn't conducive for defensive awards, but Richardson, placed on scholarship in August and gaining his first start last Saturday, earned two honors while netting 10 tackles at nickel and on special teams.

"Kevin Richardson is a kid who has been unbelievable since coming here as a walk-on," Bielema said. "He has earned himself into a start role and one of our steadiest performers, one of our best disciplined athletes on the team as far as film study. What you see in practice is what you get. He had six tackles on special teams, five of which were inside the 20-yard line."

UNDER LSU LIGHTS
Annually playing LSU in either Baton Rouge, Fayetteville or Little Rock since Arkansas joined the SEC in 1992, the Razorbacks haven't played the Tigers at night in an SEC game since 2009.

Night atmospheres are LSU legendary at its Death Valley, but it's more LSU's team than the kickoff time concerning Bielema.

The Tigers were No. 2 in last week's College Football Playoff Committee poll and return home stung by a 30-16 loss at Alabama.

"A very, very talented LSU team that will be highly motivated," Bielema said.




"