Recruiting: Prospects clutter field in first-round playoff game at Camden Fairview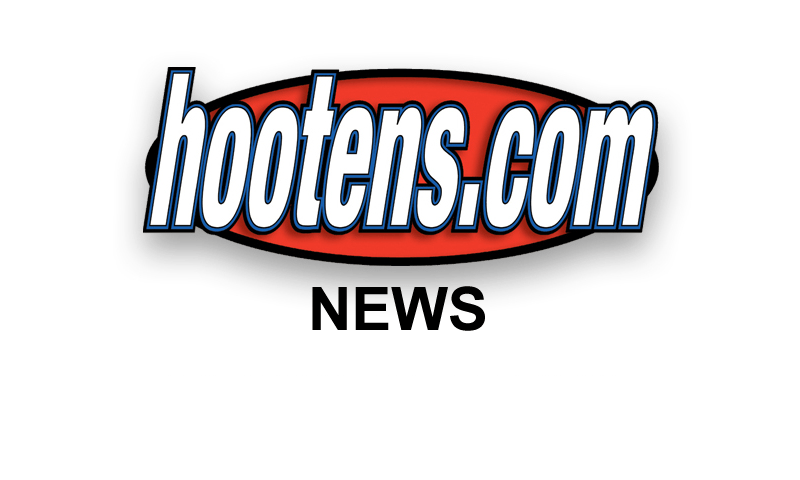 | | |
| --- | --- |
| | |
| | Derek Keaton |
Deer hunters aren't the only people swarming South Arkansas. Plenty of college coaches and recruiting junkies will venture to Ouachita County this week to watch future Division I players in a first-round playoff game between visiting Morrilton and Camden Fairview.

Fairview rarely lacks talent, boasting nine Division I signees since Buck James took over as head coach in 2005, and four Camden natives were in the NFL at the same time six years ago.

Senior Derek Keaton adds to that impressive list of college athletes after committing to Kansas. "I think he compares with (former Warren standout and current University of Arkansas receiver) Jarius Wright," James says. "We line him up in a lot of different spots and let him use his (4.4) speed."

Keaton has rushed 64 times for 759 yards and 10 touchdowns this fall, including an 11-carry, 139-yard performance Week 8 at Hope. Keaton has caught 25 passes for 241 yards and returned a punt 48 yards for a TD against Class 6A El Dorado. He averages almost 23 yards per punt return and 19 yards per kickoff return.

College scouts do not rate as highly two of Camden Fairview's more talented players because of their eligibility problems. Senior receiver Dominique Reed (6-3, 170) and senior tackle Catorey Robinson (6-2, 300) often take over games.
| | |
| --- | --- |
| | |
| Dominique Reed | |
Reed paces the Cardinals with 34 catches for 783 yards and 11 TDs. The reigning Meet of Champs long jump (21 feet, 11.75 inches) and triple jump (46 feet, five inches) king averages a mind-boggling 56 yards per kickoff return and 20 yards per punt return. "By far the best athlete I've ever coached," James says. "He's unbelievable." The coach hopes Reed can sign with a junior college in the spring and bolster his academic standing. Arkansas and Auburn are among the schools that evaluated Reed in the spring and "would sign him if he had the grades," James says

Robinson, a three-year starter on teams with a combined record of 31-7, has recorded 61 tackles, including 17 tackles for loss, this fall. He made 14 stops, four of them behind the line, against Hope and 12 the following week against Hot Springs. "A lot of big schools like his size," James says. "He can run and move for a big man." Robinson also could sign with a junior college in the spring.
| | |
| --- | --- |
| | |
| | Stefan Gibbs |
Senior tackles Stefan Gibbs (6-2, 270) and David Rowan (6-3, 230) anchor one of the bigger offensive lines in Class 5A. Gibbs (4.7 speed) established a school record with a 325-pound power clean in the summer, breaking the old mark set by (University of Arkansas running back) De'Anthony Curtis. Missouri State and most of the Division II schools in Arkansas continue to recruit Gibbs.

Camden Fairview's next big-time recruit could emerge in two years. Sophomore guard Octavian Torrence (6-0, 315) has started every game this year and often stymies defenders with size and natural strength.

Khiry Neal (6-5, 290) was slated as the Cardinals' top recruit next season. While pushing for a starting defensive tackle position as a sophomore, Neal contracted staph infection in his leg, which led to paralysis and breathing problems. The coaching staff still gets letters from colleges inquiring about Neal. "He was tall and could run," James says. "And he's still growing. There's no telling what he would look like if he were able to exercise and lift weights." Neal still attends every Cardinal home game and serves as an emotional leader.

MORRILTON PROSPECTS
Morrilton bolts into the postseason on a four-game winning streak. The Devil Dogs dumped Siloam Springs 20-17 last week, getting into the playoffs for the first time since 2006. Morrilton's run appears even more impressive since the streak started after junior running back Jamar Criswell tore his ACL. Criswell, whose brother Justin plays at Louisiana-Monroe, rushed for more than 1,000 yards each of the past two seasons and could develop into one of the state's top prospect next season, if his knee continues healing.

Morrilton's top prospect this season made the biggest play of the year at Siloam Springs. Senior safety Warren Leapheart (6-4, 210) swiped a fourth-quarter interception and returned it 52 yards for the winning TD. Leapheart has more than 900 yards receiving and 11 TDs this year, creating mismatches with his size. Leapheart grew three inches in the summer and impressed coaches at the Ole Miss football camp in June. Most Division II schools in the state evaluated Leapheart this season.

"