Hogs at No. 13 in hootens.com Top 25 with picks and analysis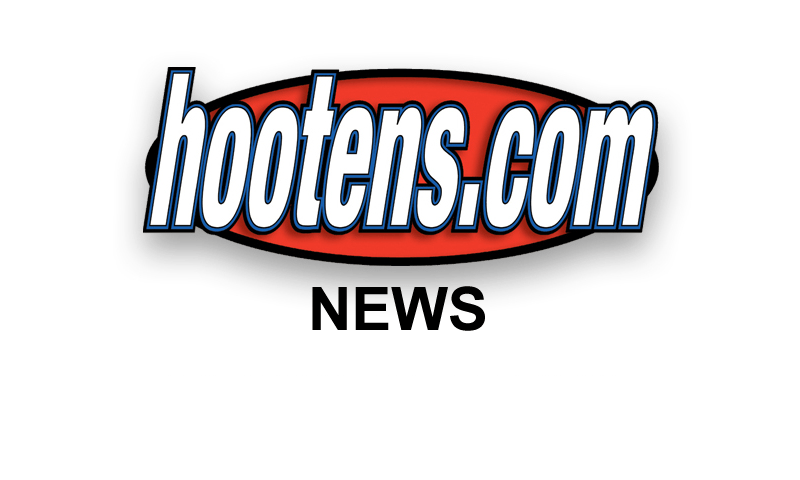 Hootens.com Top 25 (Nov. 8)
1. Oregon (9-0): Ducks set their snooze alarm for halftime against Washington, outscoring the Jake Locker-less Huskies 35-10 en route to 53-16 win.

2. TCU (10-0): A 47-7 win at previously unbeaten Utah. Any remaining questions?

3. Boise State (8-0): A school-record 737 yards total offense against a decent Hawaii team. The Rainbows, who had 588 yards against USC, had less than 200 against the Broncos.

4. Auburn (10-0): Yeah, the controversy surrounding QB Cam Newton really was a distraction: career-high 317 yards and four touchdowns through the air, and running for another. Of course, it helped that it was Chattanooga out there.

5. Wisconsin (8-1): Wisconsin used same halftime alarm clock as Oregon. The visiting Badgers outscored Purdue 24-7 in the second half in 34-13 win.

6. Ohio State (8-1): Several Ohio State players reportedly spent the bye week trying to sneak more Buckeye decals on their helmets in an effort to mock plain Penn State.

7. LSU (8-1): Les Miles, the Mad Hatter, has got more tricks up his sleeve than David Copperfield. And he left Alabama feeling mesmerized, among other things.

8. Stanford (8-1): Pssst, this Cardinal team isn't too bad. Ask Arizona, a ranked team that was routed 42-17.

9. Nebraska (8-1): How do you beat upstart Iowa State with a second-team QB? By holding your breath as the Cyclones fail on a fake conversion kick in overtime.

10. Alabama (7-2): Tide saw its repeat national championship hopes die thanks to an LSU fourth-down gamble in Death Valley.

11. Michigan State (9-1): Spartans bounce back from their first loss of the season, but it's a pretty easy rebound when it's Minnesota on the other side.

12. Oklahoma State (8-1): Cowboys wide receiver Justin Blackmon may be the best player in the Big 12. He had 173 receiving yards and took a reverse 69 yards for a touchdown in a 55-28 thrashing of Baylor after serving a one-game suspension. Now he and OSU try to extend Texas' miserable season.


| | |
| --- | --- |
| | |
| | HOG RB KNILE DAVIS |
13. Arkansas (7-2): Sure enough, the Hogs weren't looking past South Carolina to UTEP. That 41-20 rout was the Gamecocks' worst home loss in five years.

14. Iowa (7-2): Hawkeyes won ugly in Indiana 18-13, but they won. Upset alert on the horizon: at Northwestern.

15. Virginia Tech (7-2): Hokies look for their eighth win in a row, but it's a little dicey when they go to North Carolina.

16. Mississippi State (7-2): Now the Bulldogs can really get some national attention with two of their last three games on the road. First up, a very mad Crimson Tide.

17. Utah (8-1): What TCU did to Utah was illegal by strict Mormon standards. Plus, that 47-7 loss ended the Utes' 21-game home winning streak.

18. Oklahoma (7-2): Sooners aren't even the best team in their own state. Not after taking a bruising from Texas A&M.

19. Arizona (7-2): Wildcats were no match for Stanford. Home game with USC should be a little more to their liking.

20. Nevada (8-1): All right, so it was against Idaho, but a team-record 844 yards of offense is impressive against tissue paper.

21. Missouri (7-2): Tigers can take a little comfort that they aren't the only team to leave Lubbock after a night game wondering what in the world just happened.

22. South Carolina (6-3): Gamecocks can win the weak SEC East with a win at Florida in the Swamp. Uh, South Carolina is 0-12 all-time there.

23. Florida (6-3): Despite a down year, Gators could still finish 9-3 and in the SEC title game.
24. Texas A&M (6-3): QB Ryan Tannehill, the former walk-on and wide receiver, has put some spark in the long-dormant Aggies. Oklahoma wouldn't argue.

25. Navy (6-3): Midshipmen bounce into rankings because any team that runs the triple option and scores 76 points, as they did against East Carolina, ought to be recognized.

THIS WEEK'S PICKS
UTEP (6-4) at Arkansas (7-2): UTEP is a respectable 6-4, and this non-conference game comes at an odd time, so you never know. Oh, yes, you do...Arkansas 45, UTEP 17.

Western Kentucky (1-8) at Arkansas State (4-5): Shouldn't be too much trouble for ASU, which could be looking at a 6-6 season...ASU 34, Western Kentucky 14.

Mississippi State (7-2) at Alabama (7-2): Bad time to be going to Tuscaloosa, though Bulldogs will keep it close...Alabama 21, MSU 13.

Clemson (5-4) at Florida State (6-3): Someone is going to win this pillow fight also known as the Atlantic Coast Conference...FSU 28, Clemson 14.

South Carolina (6-3) at Florida (6-3): All good — and bad — things have to end some time. Gamecocks are 0-12 at Florida, but a win puts them in the SEC title game in the weak East...USC 21, Florida 17.

Oklahoma State (8-1) at Texas (4-5): What's more shocking: OSU's success or Texas' implosion? Agreed, Texas' implosion...OSU 28, Texas 24.

Utah (8-1) at Notre Dame (4-5): Utes discover a much slower and less feisty defense than what TCU threw at them...Utah 31, Notre Dame 21.

Ole Miss (4-5) at Tennessee (3-6): A small sliver of light in an otherwise dark season...Tennessee 24, Ole Miss 21.

USC (6-3) at Arizona (7-2): Wildcats aren't bad. They're just not as good as Oregon and Stanford...Arizona 30, USC 27.

Southern Miss (6-3) at Central Florida (7-2): Mild upset for the visiting Golden Eagles...Southern Miss 34, Central Florida 28
"