Class 6A Week 11 Rankings, Notes & Picks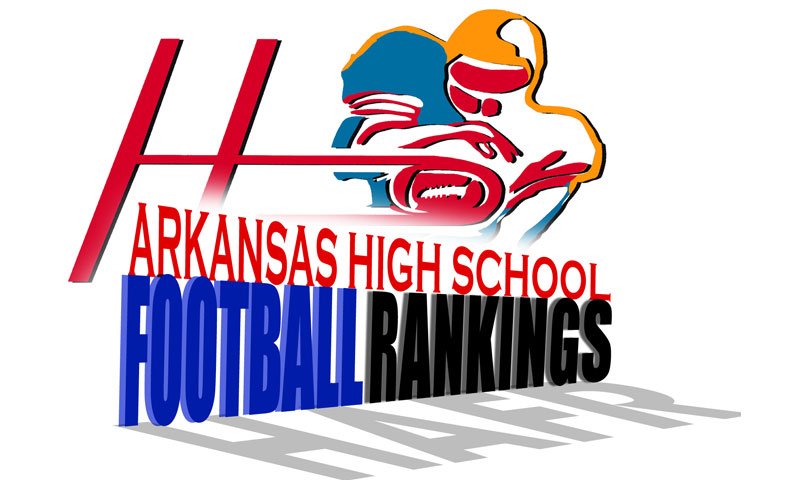 Class 6A Rankings
Week 11, 2022

Copyright Seventy Seven's Publishing

1. Greenwood (8-2)

2. Pulaski Academy (9-1)

3. LR Catholic (10-0)

4. Benton (8-2)

5. LR Christian (8-2)

6. Lake Hamilton (8-2)

7. Marion (8-2)

8. West Memphis (6-4)

9. El Dorado (5-5)

10. Russellville (4-5)

11. Searcy (4-6)

12. Mountain Home (3-7)

13. Sheridan (3-7)

14. Greene Co. Tech (2-8)

15. Van Buren (2-8)

16. Greenbrier (2-8)

17. Sylvan Hills (3-7)

18. Siloam Springs (0-10)

19. Jacksonville (0-10)

LAST WEEK

Hootens.com predicted correctly 7 of 9 games (78 percent) involving Class 6A teams and is 83-16 (84 percent).

WEEK 11 PREDICTIONS (favored team highlighted in yellow and ALL CAPS)

Conference affiliations and seeding are denoted for each matchup.
HOOTENS.COM GAME OF THE WEEK

6A-East (5) El Dorado (5-5) at 6A-WEST (4) LR CHRISTIAN (8-2)

 El Dorado, the defending state champion, has won 3 of 4 to finish strong after an 0-3 start, including a 56-14 decision over Jacksonville last week. El Dorado started freshman QB Michell Polk, who threw for 3 TDs against Jacksonville.  "We would like to have hosted a home game," El Dorado Coach Steven Jones said. "We were just a few plays away from that. That's frustrating. We'll hit the road to LR Christian. They are a very good opponent. I believe their defense is comparable to LR Catholic, which means it will be one of the better defensive units we've seen all year."
Jones said his team is excited to get to defend its championship. 

"It was important to play well down the stretch," Jones said. "I thought we played our best football in the last three or four games."

LR Christian is coming off a 49-35 ambush of Greenwood, one week after the Bulldogs clinched the top seed in the playoffs with a win over Pulaski Academy. LR Christian QB Walker White completed 10 of 19 passes for 174 yards and 2 TDs. He also rushed for 165 yards and 2 more TDs.

"El Dorado is a really good football team," LR Christian Coach Eric Cohu said. "It's like playing a much higher seed. They are the defending champs. It's a new season. This time of year, everybody is good. Teams that play well keep moving on."

The El Dorado-LR Christian winner plays 6A-East champion Catholic (10-0).

TOP HALF OF THE BRACKET

GREENWOOD (8-2) has a bye
BENTON (8-2) has a bye
6A-WEST (5) RUSSELLVILLE (4-5) at 6A-East (4) West Memphis (6-4): Russellville was open last week after finishing the regular season with a 37-27 loss to Lake Hamilton. DA Reed passed for 101 yards. West Memphis limps into the playoffs on a 2-game losing streak after starting the season 4-0.

6A-East (6) Searcy (4-6) at 6A-WEST (3) LAKE HAMILTON (8-2): Searcy ended the season with wins over Jacksonville and West Memphis to qualify for the playoffs. Senior RB Dede Johnson has rushed for 1,748 yards and 23 TDs. Lake Hamilton led Pulaski Academy by 19 points before falling to the Bruins. RB Justin Crutchmer has rushed for 1,013 yards and 15 TDs this season.  

BOTTOM HALF OF THE BRACKET

LR CATHOLIC (10-0) has a bye

PULASKI ACADEMY (9-1) has a bye

6A-West (6) Mountain Home (3-7) at 6A-EAST (3) MARION (8-2): Mountain Home won its final 3 games to qualify for the playoffs after starting 0-3. The Bombers averaged 47.7 points per game in wins over Siloam Springs, Van Buren and Greenbrier. Marion lost to LR Catholic 52-29 last Friday. Marion could have earned a share of the conference title with a victory.