Hogs: DT Philon keys dramatically improved rushing D, credits LBs for making plays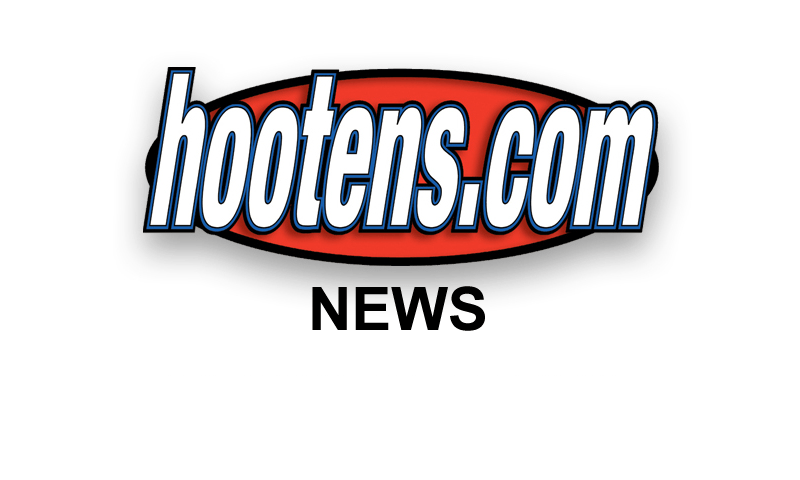 | | |
| --- | --- |
| | |
| | Soph DT DARIUS PHILON |
FAYETTEVILLE - Third-year sophomore defensive tackle Darius Philon says the Razorbacks defend the run better this fall because of the linebackers running behind him.

Arkansas held No. 1 and SEC leader Mississippi State last week and nationally No. 4 Alabama on Oct. 11 to their fewest rushing yards in SEC games. MSU and Bama defeated the Razorbacks 14-13 and 17-10, respectively.

Sophomore middle linebacker Brooks Ellis is a year grown up from last season's emergence as a midseason starter. Senior Martrell Spaight has blossomed after being an injury-plagued junior college transfer last year.

The defensive linemen, Philon said after Wednesday's practice, fill the gaps assigned by first-year defensive coordinator Robb Smith and first-year defensive line coach Rory Segrest.

"This year we know we have to stay in our gap," Philon said. "It's more about gap control with Coach Segrest. He preaches every day what Coach Smith preaches to us and basically letting our linebackers run free. With a guy like Spaight behind me and a guy like Brooks Ellis, I know they will be there whenever it's time to be there."

Trust fills the gap, and filling the gap breeds trust.

"That's what they teach us every day about being in your gap," Philon said. "And just focus on what you have to do and give your teammates the opportunity to go make plays and basically just trust them and believe in them."

Philon filled a different gap against Mississippi State. Coach Bret Bielema, Smith and Segrest moved him from his regular defensive tackle spot to nose tackle, lining him up over Dillon Day, the Mississippi State center and Rimington Trophy nominee for best center in the country.

"We moved him from three technique to one technique because their best player was their center, and he ate him up and did some really good things," Bielema said.

Philon was apprised Wednesday about Bielema's praise.

"I pretty much did what I had to do game-plan wise," Philon said. "I stuck to the plan and did what I had to do with the plan that coach prepared for me all week. So I think I did an excellent job of playing him and doing what I need to do to disrupt their offense."

What did they need him to do to deter Dillon and disrupt the offense?

"Basically just penetrate my gap and just make the ball cut most of the time," Philon said.

TOUGH LOSSES
Despite their vast defensive improvement, the Razorbacks (0-8 in the SEC last year and 0-5 in the SEC this year) chase that elsuve SEC win Nov. 15 vs. LSU, Nov. 22 vs. Ole Miss in Fayetteville and at Missouri, the day after Thanksgiving.

Three losses, in overtime to then No. 6 Texas A&M back in September, and the Alabama and Mississippi State games have been particularly gut-wrenching.

"It's a hard thing to process because we work hard every day and we prepare every day to go out and win and then we come up short," Philon said. "It's a bad feeling to have when you come out short, but we have to stay focused on what we work every day and just focus on what the coaches tell us and we know we'll come clean eventually."

INJURY UPDATE
Freshman cornerback Henre Toliver, idled the past two games by a deeply bruised back, and sophomore kick returner/running back Korliss Marshall of Osceola, off a disciplinary suspension the past three games, are practicing and cleared to play against LSU.

"Yes sir, he can," defensive backfield coach Clay Jennings replied Wednesday when asked if Toliver is fit to help.

Marshall has infused speed while banged up top running backs Jonathan Williams and Alex Collins mostly rest this week.

"He's definitely got those fresh legs" Williams said after Wednesday's workout. "It's good to have him back, just because he adds depth to the running back room, and Alex got to rest a little bit."

CHANEY GETS CREATIVE
Jim Chaney, the play-calling offensive coordinator, said he's using the bye week to evaluate what he can to do help the Hogs push from close losses to an SEC victory.

"When I look back on our lack of success in the ball game, just trying to put a little more creative game plan together," Chaney said. "I always look at myself before I look at anybody else. That's kind of where I'm at right now is making doggone sure I'm not stale and putting a little more pizzazz into what we're doing as we approach the ball games. I've got to continue to put more creative good plans together for the guys to have success. That's what I can do and that's what I'm trying to do a little bit better."

The Razorbacks practice Thursday then break until Sunday's launch of game-week preparations.




"