Class 7A - Week 10 - 2015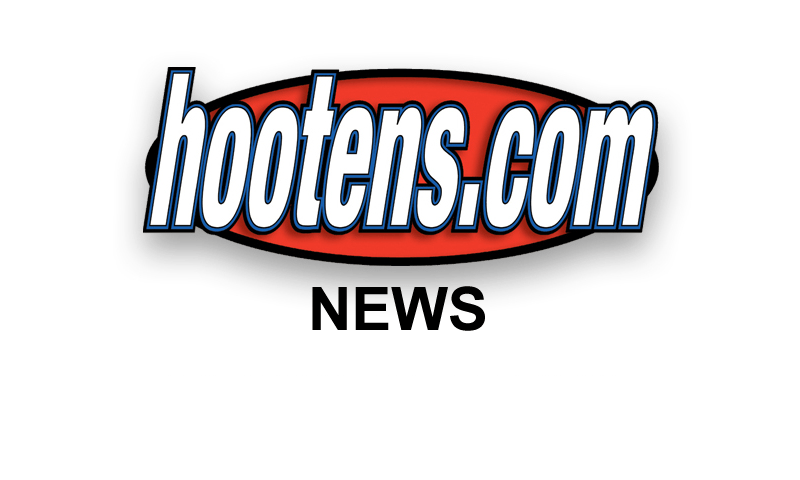 Hooten's Arkansas Football Rankings
Class 7A, Week 10, 2015
Copyright Hooten Publishing, Inc.

1. Springdale Har-Ber (8-1)
2. Fayetteville (8-1)
3. Cabot (9-0)
4. Bentonville (8-1)
5. Bryant (8-1)
6. FS Southside (5-4)
7. North LR (5-4)
8. Conway (5-4)
9. FS Northside (4-5)
10. West Memphis (4-5)
11. LR Catholic (3-6)
12. Springdale (1-8)
13. LR Central (3-6)
14. Rogers (1-8)
15. Van Buren (2-7)
16. Heritage (0-9)

HOOTENS.COM GAME OF THE WEEK
No. 5 Bryant at No. 8 Conway.
Class 6A Greenwood has the 7A/6A Central conference championship, but the winner of this game still gets a No. 1 seed and first-round bye in the 7A playoff bracket. Greenwood mercy-ruled Conway 56-19 and a week later beat Bryant 38-7.
Conway's balanced attack gains 206 yards rushing and 198 yards passing weekly. Senior Breylin Smith (82.1 QB rating) completes 53.8 percent of his passes for 1,542 yards with nine touchdowns and four interceptions. Diminutive Damontay Allen (5-7, 150) gains 114 all-purpose yards weekly while junior RB McCall Dail leads Conway rushers with 79 yards weekly.
"(Breylin Smith) is scary," Bryant coach Paul Calley says. "He has such velocity on his passes and can throw on the run. We can't let him break containment."
Bryant's Hayden Ray kicked four field goals, including a 41-yarder, in last Friday's 33-14 win over Siloam Springs. Ray has tied a school record with 11 field goals this season. Hornet senior QB Gunnar Burks (5-9, 175) completes 61 percent of his passes for 105 yards weekly (8 TDs, 4 INTs) with 47.3 yards rushing. Bryant's defense has allowed 14 points or less in six games this season. Senior cornerback Quinton Royal (5-11, 150), a former receiver, and versatile senior safety Jaelyn Jones (6-1, 195) have surprised in the secondary. Jones defends the run and pass well with five interceptions. The Hornets give up 150 yards passing and 121 yards rushing weekly. Bryant has owned the fourth quarter of games, allowing just 3.1 points in the final periods.
Bryant last won at Conway in 2011, a 31-28 thriller.

LAST WEEK
Hootens.com correctly predicted winners in a 11 games involving Class 7A teams. For the season, Hootens.com is 89-16 (85 percent) predicting 7A winners.

WEEK 10 PREDICTIONS (favored teams in ALL CAPS)
7A/6A Central
BRYANT (3) at Conway: Hootens.com Class 7A Game of the Week.
LR CATHOLIC (7) at Van Buren: Van Buren must win to make the playoffs. A victory makes the Pointers a No. 3 playoff seed. Van Buren's Caleb Salisbury caught 28- and 15-yard TD passes in last week's 33-14 loss to rival Alma. Van Buren has lost five in a row to it's rival. LR Catholic. Watch highlights of LR Catholic's Week 9 loss to Greenwood here.
GREENWOOD (24) at Alma: Greenwood beats Alma for the 11th straight season, claiming the No. 1 playoff seed. The undefeated Bulldogs have mercy-ruled five of their six league opponents. Greenwood played sloppy in last week's 42-21 win at LR Catholic, committing 13 penalties for 72 yards. Alma's coming off a 33-14 win at Van Buren after losing at Russellville 34-7 Week 8. Junior QB Noah Dotson and senior QB Alex Beneux combined for 194 yards rushing and three TDs. The Airedales likely travel to Texarkana in the first round. Watch highlights of Greenwood's Week 9 win over LR Catholic here.
RUSSELLVILLE (4) at Siloam Springs: A year ago, Siloam Springs beat Russellville 42-21. But this is a different Russellville team under first-year coach Billy Dawson. Russellville's offensive and defensive lines have been the catalyst for this year's success. Junior QB Cale Fulsom has passed for 822 yards and nine TDs over the past month. The Cyclones grab the No. 2 playoff seed, playing at home in the first round. Siloam Springs has lost three in a row since a 26-24 win at Van Buren. The Panthers have allowed 37 ppg in their five league losses.

7A/6A East
NORTH LR (9) at LR Central (Thurs.): North LR rides 5-game win streak after starting 0-4 and can earn a No. 2 seed and home playoff game with a win. The Charging Wildcats have outscored opponents 242-118 the past five weeks. Junior Alex Day rushed for 238 yards and four TDs in North LR's 40-13 whipping of West Memphis.
CABOT (12) at Searcy (Thurs.): Cabot RBs Colton Eads and Alex Roberts and junior QB Jarrod Barnes combined for 390 yards rushing in last Friday's wild 62-53 win at Class 6A Jonesboro. Undefeated Cabot gets a first-round bye and home field through the playoffs. The Panthers likely play host to top-ranked Har-Ber the day after Thanksgiving. Cabot is 0-5 all-time (0-3 at Panther Stadium) against Har-Ber. Cabot led Mountain Home 55-31 after three quarters. Meanwhile, Searcy smoked Mountain Home 61-26. All-state senior TB Luke Dixon ran 30 times for 302 yards and five TDs and returned a kickoff 83 yards for a score. The Lions likely host a playoff game next week.
Mountain Home at WEST MEMPHIS (20) (Thurs.): West Memphis has defeated Mountain Home the past two years by an average of 26 points. The Bombers miss the playoffs for the second straight season.
JONESBORO (24) at Marion: Jonesboro has defeated Marion the past three years by an average of 38 points. The Hurricane wrap up the No. 1 playoff seed and likely play host to Texarkana or Alma in the second round. Marion finishes as the No. 3 seed and travels to Lake Hamilton next Friday in the first round.

7A West
Bentonville at FAYETTEVILLE (7): Winner gets No. 2 playoff seed and likely plays host to the loser (No. 3 seed) in an all 7A-West semifinal rematch. Fayetteville junior QB Taylor Powell passed for four TDs in last week's 53-point win over Rogers. Bentonville has not committed a turnover in two weeks, beating winless Heritage 49-6 last Friday. Bentonville coach Jody Grant and his wife are proud parents of a son born last Thursday.
SPRINGDALE HAR-BER (35) at Rogers Heritage: Senior QB Fuller Chandler (22 TDs, 5 ints) directs Har-Ber to 234 yards rushing and 182 yards passing weekly. Har-Ber owns a plus-6 turnover margin with its defense scoring 2.5 sacks weekly. Senior middle linebacker Jacob Robertson makes 7.6 tackles per Friday. Wineless Heritage forfeited its season-opening victory at Olathe, Kansas because its used an ineligible player.
FS Southside at FS NORTHSIDE (1): Battle of Rogers Avenue. Winner gets the No. 4 playoff seed while the loser must travel in the first round as a No. 5 seed. Southside held Springdale to negative 5 yards rushing with eight QB sacks last week, including 5.5 sacks from Daevon Johnson.
Rogers at SPRINGDALE (1): Winner makes the playoffs. Loser stays home. Both teams beat Rogers Heritage for their only W of the season. Sophomore defensive end Isaiah Nichols has helped Springdale's defense the past month.