Class 5A - Week 10 - 2015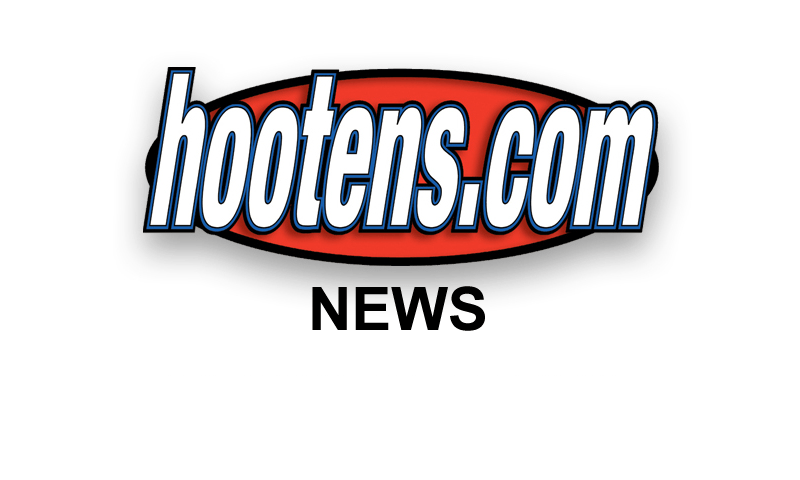 Hootens.com Rankings
Class 5A, Week 10, 2015
Copyright Hooten Publishing, Inc.

1. Pulaski Academy (9-0)
2. LR Christian (9-0)
3. HS Lakeside (8-1)
4. Hope (7-2)
5. Batesville (6-3)
6. Wynne (5-4)
7. Blytheville (7-2)
8. LR McClellan (6-2)
9. Watson Chapel (4-5)
10. Morrilton (6-3)
11. Greenbrier (5-4)
12. Camden Fairview (5-4)
13. Vilonia (5-4)
14. Sylvan Hills (6-2)
15. Forrest City (6-3)
16. Hot Springs (5-4)
17. Beebe (5-4)
18. Nettleton (5-4)
19. Harrison (4-5)
20. Farmington (4-5)
21. Maumelle (3-6)
22. De Queen (3-6)
23. Jacksonville (2-6)
24. Magnolia (2-6)
25. Mills (1-7)
26. Valley View (2-7)
27. Greene County Tech (1-8)
28. Clarksville (1-8)
29. White Hall (0-9)
30. Paragould (0-9)
31. LR Fair (0-9)

GAME OF THE WEEK
No. 11 Greenbrier at No. 13 Vilonia

The winner of the Judges Cup makes the playoffs. Greenbrier finishes as the No. 2 seed with a win and possibly drops out with a loss, while Vilonia gets in with a win or Harrison loss at Farmington. Greenbrier has beaten Vilonia three straight times by an average of 49-20.

Greenbrier lost to league champion Little Rock Christian 43-42 in Week 7 and committed five turnovers the following week in a 35-0 setback against Harrison. "We were emotionally drained after losing to Little Rock Christian," Greenbrier coach Randy Tribble said. The Panthers rebounded last week, pounding Clarksville 49-28. Senior quarterback Harold Ross was hampered with a bruised heel in mid-season, but returned to full speed last week. Ross has passed for almost 1,800 yards and 16 touchdowns this fall. Senior Shawn Howard ran for 180 yards at Clarksville, and he's gained 716 yards this fall. Senior end Connor McGuire (73 tackles) leads the defense.

Vilonia interim coach Michael Stout took over the program July 5 after former coach Jim Stanley's abrupt resignation. Three expected starters quit the team in the summer and Stout revamped the scheme, shifting from the Double Wing to a Spread attack. Junior QB Luke Gordon has completed 188 of 306 passes (61 percent) for 2,028 yards and 12 TDs this year, and carried 90 times for 392 yards and six scores. "They spread you out and make cover the entire field," Tribble said. "The quarterback makes you pay if you sell out to stop the pass."

TV SHOW
Hooten's Arkansas Football TV show airs on KATV (Channel 7) at 11 a.m. Saturday's this fall.

LAST WEEK
Hootens.com correctly predicted 11 of 15 games (73 percent). For the season, Hootens.com has correctly predicted 134 of 171 games (78 percent).

WEEK 10 PREDICTIONS (favored teams in ALL CAPS)
5A CENTRAL
LR MCCLELLAN (14) at Jacksonville (Thurs): LR McClellan finishes as the No. 2 seed and plays host to No. 3 seed from the West (either Morrilton or Vilonia) in the first round. The Crimson Lions were off last week and beat Sylvan Hills by 12 points in Week 8. Jacksonville has improved over the past month, but the Red Devils miss the playoffs for the third straight season. Sophomore Danny Smith ran for four TDs and returned a punt for another in last week's 39-point win at Mills.
MILLS (14) at LR Fair (Thurs.): Neither team makes the playoffs. Winless LR Fair down to 19 players, including six freshmen starting on defense. Mills trailed Jacksonville 40-0 at halftime last week.
PULASKI ACADEMY (30) at Sylvan Hills (Thurs.): Two weeks ago this was set to decide the league title. But, Pulaski Academy has it wrapped up after consecutive losses by Sylvan Hills. The Bears will be the No. 4 seed regardless, and travel to LR Christian in the first round. They haven't won since beating rival Jacksonville by 15 points in Week 6. Pulaski Academy is the No. 1 seed but probably travels to LR Christian in the semifinals.
Beebe is open.

5A EAST
BATESVILLE (28) at Valley View: Batesville, Blytheville and Wynne are tied for the top spot in the conference. The Pioneers have the inside track to the No. 1 seed. Batesville junior Kylan Robinson ran for 153 yards and three TDs and caught a TD pass in last week's 34-point win over Greene County Tech. Valley View sophomore QB Joe Waleszonia ran for 132 yards and a TD in last week's 18-point loss to Nettleton.
Forrest City at BLYTHEVILLE (10): Blytheville could tie for the league title this year. Blytheville's five-point win at Valley View in Week 7 might hurt in points tie-breaker scenarios. The Chickasaws finish as the No. 3 seed if they, Batesville and Wynne win this week. Blytheville led Paragould 42-0 at halftime last week. Forrest City finishes as high as the the No. 3 seed with a win or No. 4 with a loss.
Paragould at GREENE COUNTY TECH (1): Greene County Tech has won five of the past six Battles of Greene County (Paragould won by 10 points last year). GCT senior Tyson Bayird threw a TD pass last week at Batesville, while Paragould scored 21 points in the second half against Blytheville.
Nettleton at WYNNE (8): Nettleton misses the playoffs for the first time since 2012. Wynne could tie for the conference title and likely gets the No. 2 playoff seed with a victory. Yellowjacket junior Devontai Pounds ran for a pair of TDs in last week's 31-point win at Forrest City.

5A SOUTH
Camden Fairview at WATSON CHAPEL (7): The winner gets the No. 3 playoff seed, the loser No. 4. Camden Fairview got into the playoffs with last week's one-point win over Hot Springs, stuffing the Trojans' two-point conversion attempt with no time left. Watson Chapel led HS Lakeside late last week before giving up the decisive TD with 22 seconds left. The Wildcats have lost three games in the final minutes this fall.
White Hall at DE QUEEN (10): De Queen goes for its second straight win. The Leopards haven't won back-to-back games since Week 4 and Week 5 in 2012 (beat Nashville and Maumelle). Senior running back Daniel Villeda ran 65 yards for the winning TD at Magnolia a week ago. Winless White Hall averages 14 ppg, and the Bulldogs try to avoid their first winless season in more than 60 years.
Magnolia at HOPE (21): Hope finishes as the No. 2 playoff seed regardless of this game, and the Bobcats play host to the East No. 3 (probably Blytheville) in the first round before going to Pulaski Academy. Magnolia has won nine games the past four seasons, including a five-point triumph over Hope a year ago.
HS LAKESIDE (7) at Hot Springs: The conference champ plays in the City Rivalry for the second straight season (Hot Springs in 2014 and HS Lakeside this year). HS Lakeside won its first league title since 1975 last week when senior Maurice Bradford blasted in from the 1-yard line with 22 seconds left. Hot Springs won't make the playoffs this year after advancing to the quarterfinals a year ago. The Trojans lost at Camden Fairview 21-20 last week when Cleo Floyd was stopped inches shy of a two-point conversion with no time left.

5A WEST
GREENBRIER (2) at Vilonia: Hootens.com Class 5A Game of the Week.
MORRILTON (21) at Clarksville: Morrilton finishes as the No. 2 or No. 3 seed, depending on Greenbrier's outcome. The Devil Dogs surrendered 464 yards in last week's 28-point loss to LR Christian. Morrilton junior Grahm Heidenrich caught seven passes for 111 yards and a TD last week.
Harrison at FARMINGTON (1): Harrison must win and get some help to make the playoffs for the second time since 2007. Harrison was tied with Vilonia 10-10 at halftime last week, but gave up three TDs in opening 10 minutes of the third quarter. Farmington forced four turnovers in last week's 21-point win over defending league champ Maumelle.
Maumelle at LR CHRISTIAN (18): LR Christian has the outright conference title, No. 1 playoff seed and homefield advantage throughout the playoffs. Senior Damarea Crockett has rushed for 1,168 yards and 19 TDs this fall, while senior QB Kyron Sanders has passed for 2,034 yards and 25 TDs with just four interceptions. Defending league champion Maumelle will miss the playoffs after losing three conference games by a total of seven points.