Class 4A - Week 10 - 2015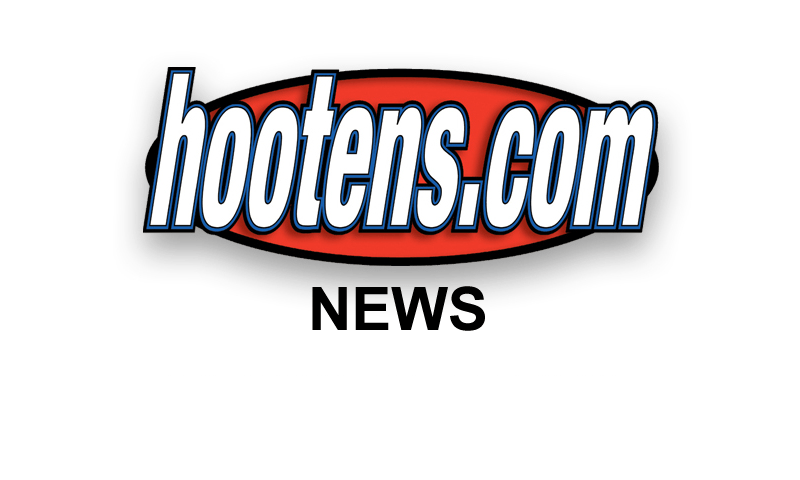 Hootens.com Rankings
Class 4A, Week 10, 2015
Copyright Hooten Publishing, Inc.

1. Dardanelle (9-0)
2. Nashville (9-0)
3. Warren (8-1)
4. Prairie Grove (8-1)
5. Pocahontas (9-0)
6. Hamburg (7-2)
7. CAC (8-1)
8. Star City (6-3)
9. Pulaski Robinson (7-2)
10. Ashdown (7-2)
11. Malvern (6-3)
12. Gosnell (7-1)
13. Fountain Lake (6-3)
14. Shiloh Christian (6-2)
15. Dollarway (6-3)
16. Pottsville (6-3)
17. Gravette (6-3)
18. Crossett (6-3)
19. Arkadelphia (4-5)
20. Pea Ridge (7-2)
21. West Helena (5-4)
22. Dover (7-2)
23. Heber Springs (5-4)
24. Lonoke (4-5)
25. Dumas (5-4)
26. Stuttgart (5-4)
27. Highland (5-4)
28. Trumann (6-3)
29. Riverview (4-5)
30. Lincoln (4-5)
31. Baptist Prep (3-6)
32. Southside Batesville (4-5)
33. Monticello (2-7)
34. Mena (2-7)
35. DeWitt (2-7)
36. Ozark (3-6)
37. Clinton (2-7)
38. Huntsville (3-6)
39. Jonesboro Westside (3-6)
40. Gentry (3-6)
41. Brookland (2-7)
42. Newport (1-8)
43. Harrisburg (2-7)
44. Subiaco Academy (2-7)
45. Cave City (1-8)
46. Bauxite (1-8)
47. Berryville (2-7)
48. Waldron (0-9)


HOOTENS.COM GAME OF THE WEEK
No. 10 Ashdown at No. 13 Fountain Lake

The winner of this matchup made the playoffs last season. But, both have qualified for the postseason this year, and the winner could finish as high as the No. 2 seed.

Ashdown's only losses were to Class 5A No. 4 Hope and No. 2 Nashville. The Panthers use a strong defense and special teams to set up the offense. Ashdown holds opponents to 19 points per game, and the Panthers have intercepted 12 passes and blocked a field goal this fall. Senior Brandon Northcross has 29 tackles, two interceptions, averages 90 yards per kickoff return and 31 yards per punt return. Junior Montaric Brown has 74 tackles, five interceptions and one forced fumble this fall. Sophomore running back Tre Green paces the Panther offense with 102 carries for 739 yards and eight scores. Northcross has a team-best 30 receptions for 384 yards and two TDs. "Defensively, they don't let people score much," Fountain Lake coach Tommy Gilleran says. "They make a lot of points off turnovers and defense."

Fountain Lake's losses were to Class 5A No. 2 Little Rock Christian, Nashville and Malvern. Senior Parker Ross has 127 carries for 1,108 yards and 18 TDs this fall, while J.T. McCoy (4.5 speed) averages 10 yards per carry. Senior linebacker Leo Martinez (99 tackles, six tackles for loss) and senior Austin Turner (70 tackles) spearhead a defense that surrenders 21 points per game. Senior end Kevin Collins has a team-best two interceptions. The Cobras have given up 14 points or less in six of their past eight games, highlighted by holding Nashville to just 13 points.

TV SHOW
Hooten's Arkansas Football TV show airs on KATV (Channel 7) at 11 a.m. Saturday's this fall. Dardanelle's T.J. Gentry will be featured as the Arkansas Air Guard Scholar Athlete of the Week.

LAST WEEK
Hootens.com correctly predicted 19 of 24 games (79 percent) last week. For the season, Hootens.com correctly predicted 226 of 281 games (80 percent).

WEEK 10 PREDICTIONS (favored teams in ALL CAPS)
1-4A
Berryville at HUNTSVILLE (18): Neither can make the playoffs. Huntsville has lost five of its past six games. The Eagles trailed Pea Ridge 15-0 at halftime last week, and 40-0 early in the fourth quarter. Berryville has lost 15 straight conference games since beating Pea Ridge Week 10, 2013, and lost 33 of its past 35 league games.
GRAVETTE (25) at Gentry: Gravette finishes as the No. 3 or No. 4 seed, depending on the outcome of Pea Ridge at Shiloh Christian. Gentry senior T.J. Taylor ran for 133 yards in last week's 21-point loss at Lincoln. Gravette senior Jackson Soule' has rushed for 266 yards this year, caught six TD passes and racked up a team-best 117 tackles.
Lincoln at PRAIRIE GROVE (21): Lincoln advances to the playoffs for only the fourth time in school history after last week's 33-12 win over Gentry. Lincoln freshman Caleb Lloyd ran for 207 yards and three TDs against Gentry. Prairie Grove is the league champion and No. 1 seed. The Tigers likely play host to Jonesboro Westside next week.
Pea Ridge at SHILOH CHRISTIAN (3): The winner gets the No. 2 playoff seed, the loser could fall to the No. 4 seed. Pea Ridge has won two straight games by a combined 88-16 after losing in consecutive weeks to Prairie Grove and Gravette. Pea Ridge junior Zaine Holley ran for 133 yards and two TDs in last week's 48-16 win over Huntsville.

2-4A
CAC (11) at Stuttgart: Two weeks ago it appeared this would be for the conference title. But, CAC sealed its fourth-ever league championship last week with a mercy-rule win over Newport. Stuttgart has lost two straight games and the Ricebirds could finish between the No. 2 and No. 4 seed. CAC's Braylon Harris has rushed for 834 yards and 17 TDs this year. Stuttgart surrendered almost 300 yards rushing in last week's 27-point loss at Lonoke.
Heber Springs at WEST HELENA (4) (Thurs.): West Helena finishes as the No. 2 seed with a win, but could slip to the No. 4 seed with a loss. Heber Springs gets the No. 2 seed with a win and Stuttgart loss. Heber Springs senior Edgar Torres has rushed for more than 600 yards this fall.
LONOKE (17) at Riverview (Thurs.): The winner gets the No. 5 seed and travels to Gosnell in the first round. Lonoke has advanced to the post-season the past four years and seven of the past eight, and Riverview has never been as members of Class 4A (advanced five times in Class 3A). Jackrabbit senior Justin Meadows caught two TD passes in last week's 34-7 win over Stuttgart.
SOUTHSIDE BATESVILLE (2) at Newport: One-win Newport won't make the playoffs for the first time since 1986. Southside Batesville can could win a school-record five games this year. The Southerners QB, top three rushers and top four receivers are underclassmen. Junior Jacob Akins leds them with 118 tackles.

3-4A
GOSNELL (28) at Harrisburg (Thurs.): Gosnell locked up the No. 2 playoff spot with last week's 30-point win over Jonesboro Westside, and the Pirates will host Lonoke or Riverview in the first round. Gosnell senior Carlos Blackman ran 14 times for 267 yards and two TDs at Jonesboro Westside. Harrisburg surrenders 42 ppg.
HIGHLAND (8) at Trumann (Thurs.): The winner gets the No. 3 playoff seed. Trumann beat Cave City by one point last week and lost to Harrisburg by three points in Week 7. Highland trailed Pocahontas by just one touchdown at halftime last week before losing by 32 points. Highland could get left out of the playoffs with a loss and victories by Brookland and Jonesboro Westside.
Cave City at BROOKLAND (1): Brookland has two conference victories this year after winning just one league game from 2012-2014. The Bearcats make the playoffs they win by seven points or more and Highland loses. Improved Cave City lost to Trumann by one point a week ago.
Jonesboro Westside at POCAHONTAS (35): Pocahontas gets the No. 1 seed, a first-round bye and homefield advantage throughout the playoffs. The Redskins have beaten every 3-4A opponent by at least 32 points this year. Junior Sloan Rogers has 116 tackles, including 21 tackles for loss.

4-4A
DOVER (7) at Baptist Prep (Thurs.): Baptist Prep has beaten Dover two of the past three years (Dover won 58-26 last season). Baptist Prep has won three straight games after starting the season 0-6, and the Eagles could finish as the No. 4 seed with a win. Dover finishes between the No. 3 and No. 5 seed. The Pirates managed just 70 yards in last week's 49-0 loss at Dardanelle.
Clinton at POTTSVILLE (17) (Thurs.): Clinton misses the playoffs after advancing to the quarterfinals a year ago. Pottsville could finish as the No. 2 seed, but more likely the No. 3 seed after upending Pulaski Robinson 28-27 last week. The Apaches scored on their final three possessions.
PULASKI ROBINSON (21) at Ozark (Thurs.): Both teams in tailspins right now. Ozark has lost four straight and Pulaski Robinson has lost consecutive games after starting the season 7-0. The Senators led Pottsville 27-7 in fourth quarter last week before losing 28-27.
DARDANELLE (35) at Subiaco Academy: Dardanelle repeats as conference champs and gets homefield advantage until at least the semifinals. The Sand Lizards host Lincoln next week and likely get a rematch with Hamburg in the second round (Dardanelle beat Hamburg by 14 points in the second round last year). Dardanelle outscores its opponents by 34 ppg.

7-4A
Ashdown at FOUNTAIN LAKE (1): Hootens.com Class 4A Game of the Week.
MALVERN (7) at Arkadelphia: Malvern could finish as high as the No. 2 seed with a win and a Fountain Lake victory, or the Leopards could drop to the No. 5 seed. Arkadelphia finishes as either the No. 4 or No. 5 seed. Malvern trailed league champion Nashville 41-14 at halftime last week, while Arkadelphia whipped Bauxite 50-0. Watch highlights of Malvern's Week 9 loss to Nashville here.
Bauxite at NASHVILLE (40): Nashville completes its fifth perfect regular-season since 2004. The Scrappers have won or shared 10 conference titles since 2000. Scrapper QB Leonard Snell ran 11 times for 79 yards and two TDs and passed for 94 yards and two scores in last week's 42-point win at Malvern. Watch highlights of Nashville's Week 9 win over Malvern here.
MENA (14) at Waldron: Waldron has lost 42 straight games, including last week's 18-point setback against Ashdown. Mena won't make the playoffs in 2015, just one year after finishing as state runner-up.

8-4A
STAR CITY (8) at Crossett (Thurs.): Star City clinches the No. 3 playoff seed with a win. The Bulldogs led Crossett by three TDs in the middle of the fourth quarter last season, pulled most of the starters and lost by one point. "We remember that game and it was my mistake," Star City coach Jett Furneaux says. The Bulldogs beat DeWitt by 13 points last week when senior QB Tye Brown ran for a pair of TDs and threw another. Crossett was tackled in the end zone for a safety and committed two turnovers in last week's two-point loss at Dollarway.
DeWitt at MONTICELLO (1) (Thurs.): Neither team has won a conference game this year. Monticello hasn't gone winless in league-play since 1990, while DeWitt has won just six conference games since 2010, including last year's four-point win over Monticello.
Dollarway at WARREN (14) (Thurs.): Warren has lost just one game since getting ambushed at Dollarway by 19 points last season. The Lumberjacks have won seven of the past 12 in the series. They sealed the No. 1 playoff seed with last week's mercy-rule win at Hamburg. Dollarway budges into the playoffs with last week's two-point win over Crossett last week. The Cardinals have advanced to the post season six straight times and 14 of the past 15 years.
HAMBURG (8) at Dumas (Thurs.): Hamburg is the No. 2 playoff seed and Dumas can't make the playoffs , regardless of what happens. Hamburg trailed Warren 35-0 in the third quarter last week.