Class 2A - Week 10 - 2015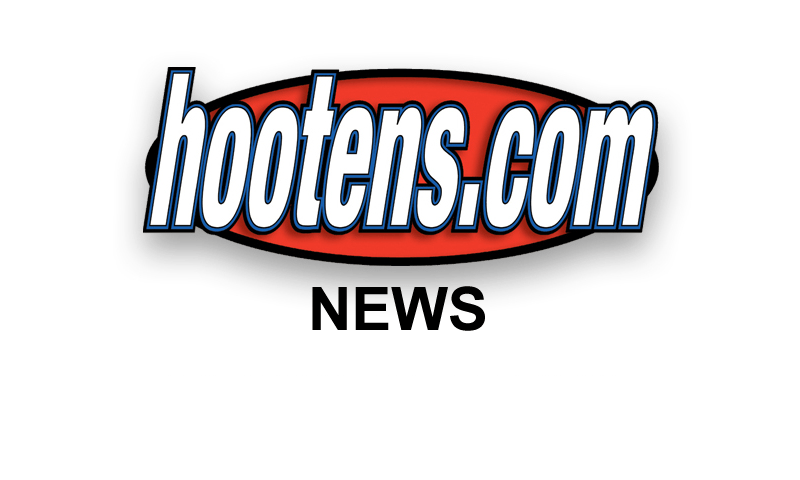 Hootens.com Rankings
Class 2A, Week 10, 2015
Copyright Hooten Publishing, Inc.

1. Rison (7-1)
2. Junction City (5-2)
3. McCrory (8-0)
4. Mount Ida (9-0)
5. Hector (9-0)
6. Des Arc (8-1)
7. Earle (8-1)
8. England (9-0)
9. Cross County (8-1)
10. Conway Christian (6-3)
11. Hazen (5-4)
12. Gurdon (5-4)
13. Lafayette County (7-2)
14. Brinkley (5-3)
15. Marked Tree (6-3)
16. Dierks (5-4)
17. Hermitage (3-3)
18. Hackett (8-1)
19. Murfreesboro (4-5)
20. Strong (4-5)
21. Spring Hill (4-5)
22. Parkers Chapel (3-5)
23. Bearden (2-6)
24. Walnut Ridge (5-4)
25. Salem (3-6)
26. Mountainburg (7-2)
27. Carlisle (4-5)
28. Poyen (6-3)
29. E. Poinsett County (3-6)
30. Magnet Cove (3-6)
31. Augusta (3-6)
32. Quitman (4-5)
33. Woodlawn (1-6)
34. Palestine-Wheatley (3-6)
35. Mineral Springs (1-7)
36. J.C. Westside (5-3)
37. Foreman (1-8)
38. Bigelow (1-7)
39. Clarendon (1-8)
40. Midland (1-8)
41. Union Christian (2-5)
42. Mountain Pine (1-8)
43. Magazine (1-7)
44. Decatur (1-7)
45. Marvell (0-9)
46. W. Yell County (0-8)
47. Cutter M. Star (0-9)
48. Rector (0-9)

GAME OF THE WEEK
No. 7 Earle at No. 9 Cross County
These teams tied with E. Poinsett County a year ago atop the 3-2A standings. Earle tries to win its first outright conference title Friday night since capturing the 3-3A crown in 2011. Cross County hasn't won back-to-back league titles since 1989-1990. Earle jumped Cross County 50-6 last year. In a little more than four games this year, Cross County senior RB Anfernee Davis has topped 1,000 yards rushing. Freshman Wyatt Melton (6-3, 315) promoted last week to shore up an offensive line that averages 267 pounds per man. The Cross County defense allows 141 yards and 10 points per game, paced by senior linebacker and tackle leader Holden Byassee and senior linebacker Jerry Andrews. Cross County starts two sophomores in a secondary that will be tested by Earle sophomore QB Gerry Bohanon (1,500 passing yards) and speedy twin receivers Markese and Marcus Brown. Senior RB Richard Merritt has rushed for more than 1,600 yards. Sophomore LB Cortez Chase and senior LB Cortez Banks lead the Bulldogs in tackles. Cross County will honor 15 seniors on Senior Night. Earle, completely healthy for the first time since Week 1, will dress out nine seniors.

LAST WEEK
Hootens.com picked 21 of 23 games (91 percent) involving Class 2A teams. It has correctly picked 205 of 242 (85 percent) for the season.

WEEK 10 PREDICTIONS (favored team in ALL CAPS followed by point spread)
3-2A
Walnut Ridge at E. POINSETT COUNTY (2) (Thurs.): No love lost in this 3-2A rivalry. EPC has won the past five meetings in a row, including tight and controversial wins in 2012 (42-40) and 2013 (34-28 in OT). EPC must win on Senior Night to keep its slim playoff hopes alive. Walnut Ridge likely ends up the fourth playoff seed and faces a difficult first-round game at No. 6 Des Arc.
MARKED TREE (45) at Rector (Thurs.): Marked Tree senior RB DeAngelo Griffin still running after ripping off 211 yards and four TDs last week on just nine carries at EPC. Marked Tree won 40-28.
SALEM (12) at Midland: Salem tries to secure the league's final playoff berth and a first-round trip to the 7-2A champion, likely Class 2A No. 4 Mount Ida.
Earle at CROSS COUNTY (1): See Game of the Week.

4-2A
HECTOR (29) at J.C. Westside (Thurs.): Class 2A No. 5 and 4-2A champion Hector buried 8-2A member Bearden last week (41-8) early in the third quarter and won 48-24. Hector held Bearden to four first downs in the first half and 200 yards for the game. All-league performer Jalen Ferguson caught three passes for 26 yards, returned a kickoff 99 yards for a TD and returned a fumble 39 yards for a TD. J.C. Westside counters with senior QB Seth Stewart, working behind junior lineman Jordan Hilton (6-0, 265).
DECATUR (1) at Magazine: Magazine has allowed 38 ppg this year; Decatur 35 ppg.
UNION CHRISTIAN (6) at Western Yell County: Union Christian wins its final two games.
Parkers Chapel at HACKETT (2): No. 18 Hackett has secured the No. 2 playoff seed in the 4-2A. Hackett likely plays host to Carlisle in the first round. Parkers Chapel is the No. 5 seed from the 8-2A and will return to the 4-2A next week to face top seed and Class 2A No. 5 Hector.
MOUNTAINBURG is open.

5-2A
CONWAY CHRISTIAN (28) at Bigelow (Thurs.): No. 10 Conway Christian got past Magnet Cove 27-14 last week by scoring with three minutes left and again at the final horn on an interception return for a TD. Conway Christian senior QB Jakob Henry completed 24 of 36 passes for 242 yards and two TDs with three interceptions. Bigelow, which lacks team speed, misses the playoffs for the first time in six years.
MAGNET COVE (33) at Cutter M. Star (Thurs.): As predicted, Magnet Cove pushed Conway Christian last week in a 27-14 loss that was tied 14-14 with three minutes left. Magnet Cove senior QB Harrison Wade completed 13 of 26 passes for 239 yards and a TD. Senior WR Jake Kelley and junior TE Gavin Porter combined for 10 receptions and 225 yards.
Poyen at ENGLAND (13) (Thurs.): No. 8 England has already secured at least a share of the 5-2A crown, its first league title since 1987. England delivered another shutout last week, 54-0 over Quitman. With eight different Lions recording double-digit tackles, England has allowed a state-low 41 points this season. England owns a favorable draw to the quarterfinals. Poyen senior LB Zach Stewart leads the Indians with more than 100 tackles. All-league DE Kevin Power paces the team with eight sacks. Senior RB Lucas Kirby and QB Brooks Homan have combined for more than 1,000 rushing yards. Homan and junior Chase Rhodes average almost 12 yard per carry.
Mountain Pine at QUITMAN (6) (Thurs.): Quitman makes the playoffs for the second time (first in 2011) in school history. Mountain Pine, which dressed 24 last week at Poyen, moves to the 7-2A in 2016.

6-2A
Carlisle at MCCRORY (25) (Thurs.): No. 3 McCrory idle a week ago, while Carlisle junior QB Ty Golleher (899 yards rushing in 2015) ran 25 times for 121 yards and two TDs in a 44-12 Bison win over Clarendon. Junior Devon Kendrick added 67 yards and a TD on 11 attempts. McCrory should capture its first outright league title since sweeping the 3-2A in 2009.
DES ARC (42) at Clarendon (Thurs.): No. 3 Des Arc grabs the second playoff seed with a favorable draw to the quarterfinals or beyond. Senior big-play RB Colt Covington has rushed for 613 yards and eight TDs this fall. Senior RB Daylon Conway has carried 114 times for a team-high 881 yards and seven TDs. Junior LB Ontario Conway leads the Eagles in tackles.
Palestine-Wheatley at HAZEN (26) (Thurs.): No. 11 Hazen locks up the third playoff seed, likely draws scrappy (5-2A member) Poyen in the first round.
Marvell at BRINKLEY (42): Brinkley earns the fourth playoff seed and tries to duplicate its unlikely run of 2014 that ended in the quarterfinals at Earle.
AUGUSTA is open and its season over.

7-2A
MOUNT IDA (8) at Lafayette County (Thurs.): Even if No. 4 Mount Ida loses, it has likely secured the top playoff seed. Mount Ida dominated Gurdon 42-0 last week, holding the Go-Devils to 132 total yards, including 43 rushing yards by all-state RB Jackie Harvell. Mount Ida intercepted five Gurdon passes. Mount Ida senior QB/S T.J. Wilson carried 10 times for 124 yards and three TDs and passed for another score. Mount Ida ran for 324 yards in a mercy-rule game that required less than two hours to play.
DIERKS (2) at Murfreesboro (Thurs.): Big rivalry game. The winner earns the No. 4 playoff seed. The loser slips to the No. 5 spot. Murfreesboro's defense allows 33 ppg, including 27 to Spring Hill two weeks ago in a 32-27 win. Dierks dropped Spring Hill 20-6 last week. Dierks senior RB Trendin McKinney has carried 208 times for 1,217 yards and 13 TDs this fall. Senior WR/FS Tyler Kesterson leads the Outlaws in receiving (410 yards) and interceptions (five). Junior DT Jed Morrow has recorded 42 tackles, five sacks, six forced fumbles and five fumble recoveries.
Foreman at GURDON (38) (Thurs.): Gurdon rebounds from a 42-0 beatdown last week at Mount Ida, handles a Foreman (1-8) team that's down to its third QB. Barring an upset, Gurdon secures the No. 2 playoff seed and a second-round trip to top-ranked Rison.
SPRING HILL (2) at Mineral Springs (Thurs.): Spring Hill has dropped five straight after a promising 4-0 start. Mineral Springs' lone win came over Foreman, which is winless in league play.

8-2A
HERMITAGE (10) at Bearden: Stakes are pretty high for Hermitage. A victory would likely secure the No. 3 playoff seed a favorable draw. Last week, Hermitage junior Monta Thomas rushed for 163 yards and three TDs and passed (seven of 11 attempts) for 171 yards and two TDs in a 56-36 win over Parkers Chapel. Thomas also caught a 9-yard TD toss. Senior QB Cody Vines completed three of three passes for 56 yards and two TDs. Hermitage amassed 493 yards. Hermitage will make its sixth playoff appearance in school history next week, returning to the postseason for the first time since 2007. Bearden, the Class 2A state runner-up in 2007, 2009 and 2012, will miss the playoffs for the first time since 2005. Hermitage last beat Bearden (14-8) in 1994, says Bearden historian Jackie Bevill. Bearden has won 15 straight in the series.
Parkers Chapel at HACKETT (2): No. 18 Hackett has secured the No. 2 playoff seed in the 4-2A. Hackett likely plays host to Carlisle in the first round. Parkers Chapel is the No. 5 seed from the 8-2A and will return to the 4-2A next week to face top seed and Class 2A No. 5 Hector.
JUNCTION CITY (21) at Strong: Junction City secures the No. 2 playoff seed and a favorable draw to the quarterfinals or beyond. Air Junction led Woodlawn 21-0 last week in less than four minutes. Senior QB Will Smith completed five of 12 passes for 74 yards and two TDs, and he ran for a score. Junior RB C.J. Johnson carried seven times for 134 yards.
RISON (35) at Woodlawn: Woodlawn goes winless in league play for the first time since 2011 and for the fifth time over the past 20 years. The Bears did not complete a pass and managed 105 yards last week in a 41-0 loss at Junction City. Top-ranked Rison's defense has allowed 11.4 ppg in five league victories. The Wildcats allowed just 24 yards and three first downs through three quarter last week in a 48-7 win over Strong. Senior LB Gage Roberts and DB Bryson Marks returned an interception apiece for TDs. Marks also ran for 160 yards (of Rison's 250 yards rushing) and two TDs.