Class 6A - Week 10 - 2015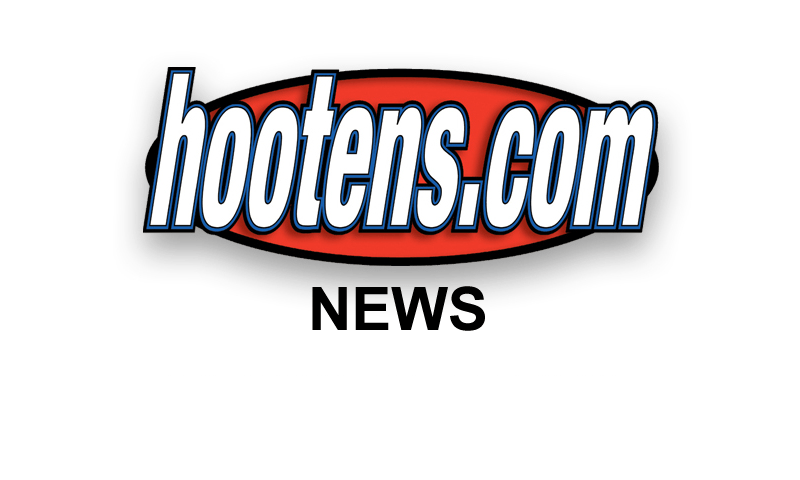 Hootens.com Rankings
Class 6A, Week 10, 2015
Copyright Hooten Publishing, Inc.

1. Pine Bluff (9-0)
2. Greenwood (9-0)
3. Benton (8-1)
4. Jonesboro (6-3)
5. Searcy (6-3)
6. Russellville (3-6)
7. Alma (6-3)
8. Lake Hamilton (3-6)
9. Texarkana (3-6)
10. El Dorado (4-5)
11. Siloam Springs (4-5)
12. LR Parkview (5-4)
13. Marion (4-5)
14. Sheridan (4-5)
15. Mountain Home (1-8)
16. LR Hall (0-9)

HOOTENS.COM GAME OF THE WEEK
No. 1 Pine Bluff at No. 3 Benton
Winner claims the South title and No. 1 playoff seed. Loser earns the No. 2 seed and a trip to Greenwood in the semifinals.
Pine Bluff has won 12 straight games since losing to Benton 39-36 a year ago. The Zebras have met little resistance this fall, winning eight games by an average of 35 points. Two weeks ago, Pine Bluff escaped El Dorado with a 34-27 victory. The Zebras lost four fumbles, including two on their end of the field that led to El Dorado scores. El Dorado threw a 46-yard touchdown pass and drove 80 yards for its other two scores. Several players on Pine Bluff's roster will play college football, including senior end John Tate (10 FBS offers), senior quarterback Ladarius Skelton (Southern commit), senior defensive back David Beasley (Louisiana Tech commit) and senior left tackle Jordan O'Guinn (Navy offer).
Benton has won eight games in a row since a 37-13 loss to Bryant in the opener. The Panthers average 428 yards and 35 points per game, while holding their opponents to 184 yards and 11 points weekly. Benton allowed one offensive TD in last week's 35-12 win over El Dorado. Senior QB Cason Maertens passed for 282 yards and two TDs. Senior H-back Drew Dyer ran for two scores and caught a TD pass. Maertens, who missed the first five weeks with a knee injury, has completed 73 of 107 passes (68 percent) for 1,098 yards and nine TDs this year. Junior linebacker Brayden Harris, senior LB Dylan Murphy and senior end Jeremiah Bowling lead on defense.

HOOTENS TV SHOW
Hooten's Arkansas Football airs 11 a.m. on KATV 7 (ABC-Little Rock) Saturdays this fall. The show features the Hogs and their opponents.

LAST WEEK
Hootens.com correctly picked all 11 games involving 6A teams. For the season, hootens.com has correctly predicted 87 of 110 winners (79 percent).

WEEK 10 PREDICTIONS (favored team in CAPS followed by point spread)
7A/6A CENTRAL
GREENWOOD (24) at Alma: Greenwood beats Alma for the 11th straight season, claiming the No. 1 playoff seed. The undefeated Bulldogs have mercy-ruled five of their six league opponents. Greenwood played sloppy in last week's 42-21 win at LR Catholic, committing 13 penalties for 72 yards. Alma's coming off a 33-14 win at Van Buren after losing at Russellville 34-7 Week 8. Junior QB Noah Dotson and senior QB Alex Beneux combined for 194 yards rushing and three TDs. The Airedales likely travel to Texarkana in the first round. Watch highlights of Greenwood's Week 9 win over LR Catholic here.
RUSSELLVILLE (4) at Siloam Springs: A year ago, Siloam Springs beat Russellville 42-21. But this is a different Russellville team under first-year coach Billy Dawson. Russellville's offensive and defensive lines have been the catalyst for this year's success. And junior QB Cale Fulsom improves weekly. Fulsom has passed for 822 yards and nine TDs over the past month. The Cyclones grab the No. 2 playoff seed, playing at home in the first round. Siloam Springs has lost three in a row since a 26-24 win at Van Buren. The Panthers have allowed 37 ppg in their five league losses.

7A/6A EAST
Mountain Home at WEST MEMPHIS (26) (Thurs.): West Memphis has defeated Mountain Home the past two years by an average of 26 points. The Bombers miss the playoffs for the second straight season.
CABOT (12) at Searcy: Cabot has scored 62 ppg the past two weeks in wins over Mountain Home and Jonesboro. Three Panthers rushed for more than 100 yards in last week's 62-53 win at Jonesboro. Cabot led 55-31 after three quarters. Meanwhile, Searcy smoked Mountain Home 61-26. All-state senior TB Luke Dixon ran 30 times for 302 yards and five TDs and returned a kickoff 83 yards for a score. The Lions should host a playoff game next week.
JONESBORO (24) at Marion: Jonesboro has defeated Marion the past three years by an average of 38 points. The Hurricane wrap up the No. 1 playoff seed and likely play host to Texarkana or Alma in the second round. Marion finishes as the No. 3 seed and travels to Lake Hamilton next Friday in the first round.

6A SOUTH
PINE BLUFF (14) at Benton (Thurs.): See Hootens.com Game of the Week.
LAKE HAMILTON (23) at LR Hall (Thurs.): Lake Hamilton finishes as the No. 3 playoff seed. The Wolves will play host to Marion in the first round.
EL DORADO (4) at LR Parkview: Both teams fighting for a playoff spot. A year ago, El Dorado rallied to beat Parkview 17-14 in overtime, scoring twice in the fourth quarter. The Wildcats have lost four in a row since defeating Sheridan 48-15. Three weeks ago, Parkview beat Sheridan 31-22. The Patriots have since lost to Texarkana and Lake Hamilton by an average of 20 points.
Texarkana at SHERIDAN (1): Texarkana eyes the No. 4 playoff seed, drawing Alma at home in the first round. The Razorbacks have won three of the past five meetings with Sheridan. Sheridan must win to make the playoffs. The Yellowjackets are 4-1 this season when rushing for at least 300 yards. Versatile senior Brady Bibb should return this week from a concussion. He did not play in last week's 49-7 loss at Pine Bluff. Three weeks ago, Bibb caught a 23-yard TD pass in a 31-22 loss to LR Parkview. He has four interceptions and averages 42 yards per punt this fall. All-state senior FB Brockton Brown leads Sheridan with 212 carries for 1,749 yards and 17 TDs.