Class 7A Week 10 Rankings, Notes & Picks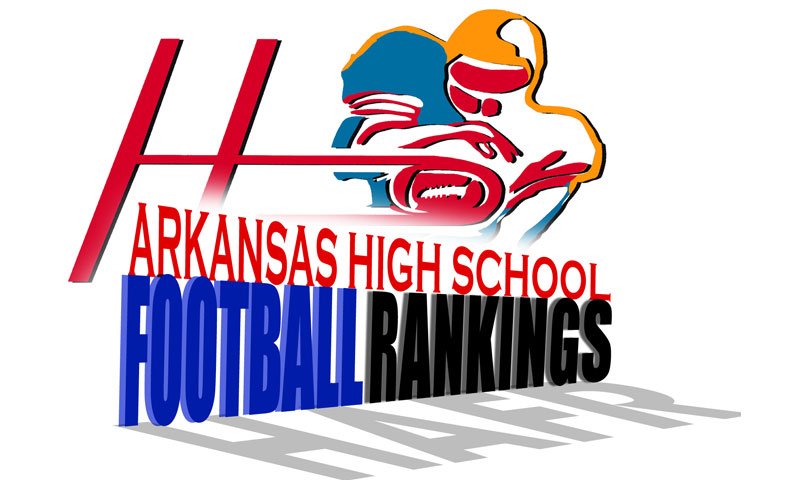 Hootens.com Class 7A Rankings
Week 10, 2022
Copyright Seventy Seven's Publishing
1. Bryant (8-0)

2. Cabot (7-2)
3. Conway (8-1)
4. Bentonville (8-1)
5. Bentonville West (7-2)
6. Rogers (7-2)
7. Fayetteville (6-3)
8. North LR (5-4)
9. FS Northside (3-6)
10. FS Southside (3-6)
11. Rogers Heritage (3-6)
12. Jonesboro (1-8)
13. Har-Ber (1-8)
14. Springdale (1-8)
15. LR Southwest (2-7)
16. LR Central (0-9)
WEEK 10 PREDICTIONS (favored team highlighted in yellow and ALL CAPS)

LAST WEEK 

Hootens.com predicted all 8 games involving Class 7A teams and is 59-12 (83 percent) for the season.
GAME OF THE WEEK

No. 3 Conway (8-1, 5-1) at NO. 1 BRYANT (8-0, 6-0) This game has multiple playoff implications — if Conway wins. There would be a three-way tie at the top if Conways beats Bryant and Cabot wins over North LR. It would come down to the points system and even possibly a coin flip. 
Conway is led by junior QB Donovyn Omolo, who has passed for 21 TDs this season. "Their resume speaks for itself," Conway Coach Keith Fimple said of the Bryant Hornets. "You can't make mistakes. You've got to make plays, and we get an opportunity Friday night."
Bryant, a four-time defending 7A state champion, is led by sophomore QB Jordan Walker, who has passed for 1,322 yards and 14 TDs.  "We've got to stop their high-potent offense," Bryant Coach Buck James said of Conway. "We've got to play great on defense. They are very good at what they do. They can run the football. They can throw the football. We've got a big challenge for us on the defensive side."
7A CENTRAL

CABOT (7-2, 5-1) at North LR (5-4, 4-2): Cabot bounced back after losing to Bryant by shutting out FS Northside for its second conference shutout. North LR gave Bryant fits for a half before the Hornets rolled. 
LR Southwest (2-7, 1-5) at FS NORTHSIDE (3-6, 2-4): LR Southwest beat LR Central for the second consecutive season last Thursday night, 30-22. Northside comes off a 37-0 loss to Cabot.

LR Central (0-9, 0-6) at JONESBORO (2-7, 1-5): Central's woes continued with its 20th consecutive loss, falling to LR Southwest. Jonesboro can clinch a playoff spot with a win against the Tigers.

7A WEST

Bentonville West (7-2, 5-1) at BENTONVILLE (8-1, 6-0): The winner earns the top seed from the 7A West. Bentonville West beat Southside 35-24 behind 3 touchdown receptions by Jaxson Brust. Bentonville is coming off a 45-7 win over Springdale. The Tigers have won 9 consecutive conference games and have never lost to their crosstown rival. 
FAYETTEVILLE (6-3, 4-2) at Har-Ber (1-8, 1-5): The Bulldogs are coming off a 48-7 win over Heritage as Kaylon Morris caught two 80-yard TD passes. Har-Ber is tied with Heritage and Springdale for the sixth playoff spot. 

ROGERS (7-2, 4-2) at Rogers Heritage (3-6, 1-5): The Mounties are in the playoffs, but a win over Heritage and a win by Fayetteville and a loss by Bentonville West would create a three-way tie for second place. Heritage is tied with Har-Ber and Springdale for the final playoff spot.

Springdale (1-8, 1-5) at FS SOUTHSIDE (3-6, 2-4): Springdale has a shot of making the playoffs with a win, which would tie the Bulldogs with Southside and possibly others. The Mavericks are in if they beat the Bulldogs.