Class 2A - Week 9 - 2015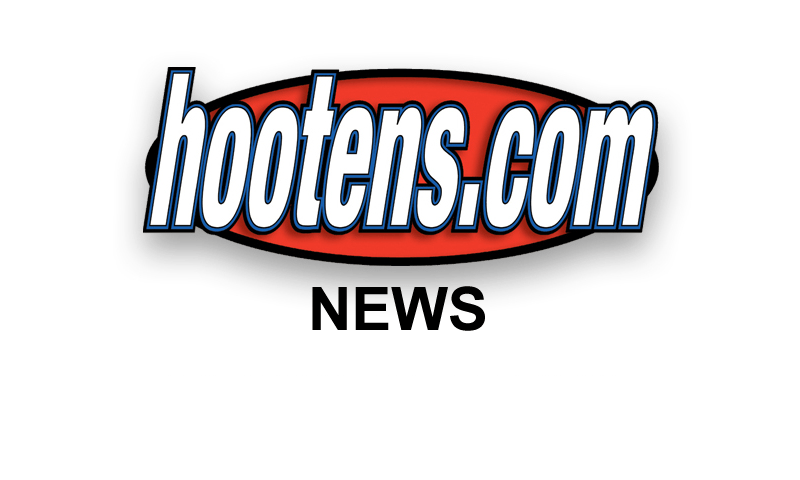 Hootens.com Rankings
Class 2A, Week 9, 2015
Copyright Hooten Publishing, Inc.

1. Rison (6-1)
2. Junction City (4-2)
3. McCrory (8-0)
4. Mount Ida (8-0)
5. Earle (7-1)
6. Hector (8-0)
7. Des Arc (7-1)
8. England (8-0)
9. Conway Christian (5-3)
10. Gurdon (5-3)
11. Hazen (4-4)
12. Lafayette County (6-2)
13. Brinkley (4-3)
14. Cross County (7-1)
15. Marked Tree (5-3)
16. Dierks (4-4)
17. Hermitage (2-3)
18. Murfreesboro (3-5)
19. Strong (4-4)
20. Spring Hill (4-4)
21. Hackett (7-1)
22. Parkers Chapel (3-4)
23. Bearden (2-5)
24. Walnut Ridge (4-4)
25. Salem (3-5)
26. Mountainburg (6-2)
27. Carlisle (3-5)
28. Augusta (3-5)
29. E. Poinsett County (3-5)
30. Poyen (5-3)
31. Magnet Cove (3-5)
32. Quitman (4-4)
33. Woodlawn (1-5)
34. Palestine-Wheatley (3-5)
35. Mineral Springs (1-6)
36. J.C. Westside (5-2)
37. Foreman (1-7)
38. Bigelow (0-7)
39. Clarendon (1-7)
40. Midland (1-7)
41. Union Christian (1-5)
42. Mountain Pine (1-7)
43. Magazine (1-6)
44. Decatur (1-6)
45. Marvell (0-8)
46. W. Yell County (0-8)
47. Cutter M. Star (0-8)
48. Rector (0-8)

GAME OF THE WEEK
No. 10 Gurdon at No. 4 Mount Ida
This showdown will decide the 7-2A championship, which Gurdon has captured three of the past four years. The Go-Devils just played their best game of the year, a 46-14 beatdown of Lafayette County that was over at halftime. All 31 Go-Devils on the roster were ready to play the past two weeks, including defensive ballhawk and senior linebacker Jackson Kirkpatrick (50 tackles) and RB/S Jackie Harvell (41 tackles, three interceptions). Harvell has rushed for a team-high 1,540 yards and 23 TDs. Gurdon, undersized up front a year ago, rotates four defensive tackles in junior Cole Harper (6-2, 305), senior Dylan Sellers (6-0, 280), senior Hunter Lewis (6-2, 230) and emerging sophomore Bryce Smith (5-10, 265).
Mount Ida counters with a Veer attack triggered by smooth senior QB T.J. Wilson. Wilson, an Air Guard Scholar Athlete of the Week recipient, has completed 33 of 52 passes for 825 yards and 15 touchdowns with zero interceptions. All-state senior athlete Jesse Lowery, one of the faster Lions in modern times, has caught passes for more than 500 yards and rushed for 400 yards. Leading rusher Cody Robertson has 573 yards and 11 TDs behind senior OT/DE Logan Abernathy, C Michael Kesterson and G Tyler Wingfield. The first-team offense has committed just two turnovers this year, and Mount Ida owns a phenomenal plus-24 turnover margin. Senior middle linebacker Caleb Jones leads the team in tackles followed by OLB Robertson and emerging sophomore ILB Cade Helms.

LAST WEEK
Hootens.com picked 20 of 22 games (91 percent) involving Class 2A teams. It has correctly picked 184 of 219 (84 percent) for the season.

WEEK 9 PREDICTIONS (favored team in ALL CAPS followed by point spread)
3-2A
CROSS COUNTY (35) at Midland: Midland's triple-option attack averages 14.5 ppg. No. 14 Cross County boasts the league's top defense, allowing just 11 ppg. It held Rector to 59 total yards last week in a 36-0 rout. Senior LB Holden Byassee paces the T'birds with more than 120 tackles. Senior RB Anfernee Davis (lower back) is 90 percent healthy after rushing 14 times for 119 yards and three TDs at Rector. Senior DB Brayden Johnson (hamstring) remains doubtful. Senior safety Cody Ashcraft (broken collarbone) could return next week for the 3-2A title games vs Earle.
Rector at EARLE (45): Earle junior QB Gerry Bohannon passed for 214 yards and three TDs, and senior RB Reggie Merritt ran for 138 yards and three TDs last week in a 42-20 win over EPC.
MARKED TREE (9) at E. Poinsett County: Huge rivalry game in Poinsett County. No. 15 Marked Tree lifting weights three mornings a week and improving weekly for first-year head coach Cody Wallis. A win over EPC would secure the No. 3 playoff seed and a first-round game at home. Marked Tree has not won a playoff game since 2008.
WALNUT RIDGE (2) at Salem: Walnut Ridge junior QB Will Weir is elusive and completes 50 percent of his passes for 771 yards and eight TDs with eight INTs. Favorite targets are juniors Michael Bounds (19 receptions, 178 yards) and Luke Harper (17 for 211 yards) and senior Kyle Nunley (16 for 170 yards).

4-2A
DECATUR (10) at Union Christian: In the bottom half of the 4-2A, Decatur may play the best defense. With 35 in its junior high program, there could be better seasons ahead for Decatur.
J.C. Westside at HACKETT (8): No. 21 Hackett manhandled 6-2A member Palestine-Wheatley 46-26. P-W won't make the playoffs. Hackett should earn the second playoff seed in 4-2A and play host to another team from the 6-2A, maybe tradition-rich Carlisle (3-5).
Magazine at MOUNTAINBURG (38): Mountainburg should claim the No. 3 playoff berth and play host to the No. 3 team from the 8-2A, a challenging first-round draw.
HECTOR (14) at Bearden: No. 6 Hector (8-0) anticipates a challenge after destroying the 4-2A, having won 25 league games in a row. Hector led Decatur 38-0 midway through the second quarter last week. Freshman PK Jesus Arias kicked a 34-yard field goal, while junior Logan Church played well at DT. Bearden (2-5) managed two first downs and 48 total yards last week in a 31-0 loss to top-ranked Rison. Bearden won this non-conference clash 35-20 last year.
WESTERN YELL COUNTY is open.

5-2A
BIGELOW (10) at Cutter M. Star: Tough year for both teams. Bigelow, the coaches' pick to finish fourth in the league, likely misses the postseason for the first time in six years.
CONWAY CHRISTIAN (7) at Magnet Cove: Conway Christian beat Magnet Cove for the first time last year but had to rally from a 14-0 deficit and kick a late field goal to win 17-14. Magnet Cove defensive ends, junior Gavin Porter and senior Nathan Reynolds, will try to harass Conway Christian senior QB Jakob Henry, who will test Magnet Cove's secondary. Henry completes 70 percent of his passes, His favorite targets are Seth Smith (three receptions for 142 yards and 3 TDs last week), Clayton Dent (three catches, 109 yards, two TDs) and Jon Mark Wood (four catches, 71 yards, two TDs).
Quitman at ENGLAND (38): England takes another step toward its first league title since 1987. As the top seed, England would receive a first-round bye and could draw Carlisle (for the second time this year) in the second round. England crushed Carlisle 41-0 in the season opener.
Mountain Pine at POYEN (28): Poyen plays at England next week in the regular-season finale, likely ends up the No. 3 playoff seed and travels to No. 11 Hazen in the first round. Mountain Pine allows 46 ppg.

6-2A
Augusta at BRINKLEY (33): Augusta took its best shot at rival McCrory last week and scored early in a 44-7 loss. All-league RB/S Jalin Brown paces the Red Devils on both sides of the ball. Brinkley locks up a playoff berth with a win, likely as the No. 4 seed with a probable trip to Marked Tree, an intriguing first-round matchup. Watch highlights of Augusta's Week 8 loss to McCrory here.
CARLISLE (19) at Clarendon: Carlisle rebounds from a 26-point loss to Brinkley. Carlisle junior QB Ty Golleher has rushed 90 times this fall for a team-high 778 yards and eight TDs. Classmate Devon Kendrick has also carried 90 times for 585 yards and nine TDs.
DES ARC (39) at Palestine-Wheatley: No. 7 Des Arc shot its third warning flare of the season last week by whipping rival Hazen 42-16. Des Arc opened 2015 with a 26-16 win over 2-3A (champion or runner-up) Bald Knob. The following week, Des Arc rallied and pushed soon-to-be official 6-2A champ McCrory in a 24-22 loss. As the No. 2 playoff seed, Des Arc could reach the state semifinals for the second time in three years (2013). Watch highlights of Des Arc's Week 8 win over Hazen here.
Marvell at HAZEN (42): Defending state runner-up Hazen gave up 472 yards last week in a 42-16 loss at Des Arc. The Hornets have lost to Top 10 teams Earle, McCrory and Des Arc this fall by a combined 134-44. Watch highlights of Hazen's Week 8 loss to Des Arc here.
MCCRORY is open. Watch highlights of McCrory's Week 8 win over Augusta here.

7-2A
Gurdon at MOUNT IDA (1): See Game of the Week.
Dierks at SPRING HILL (2): Spring Hill's free-fall continued last week with a 32-27 loss to Murfreesboro. The Bears are zero for October, losing four straight to the league's playoff contenders. They committed four turnovers and allowed 427 rushing yards last week to Murfreesboro, including 266 yards and two TDs by Murfreesboro junior RB Gavin Gardner. Dierks didn't fold in the second half last week vs. No. 4 Mount Ida despite trailing 28-0 in the third quarter.
Foreman at MURFREESBORO (35): Murfreesboro wins its third in a row after dropping four straight at midseason. Junior RBs Gavin Gardner and Cameron Snowden combined for 413 rushing yards and five TDs last week in a five-point win over Spring Hill.
LAFAYETTE COUNTY (12) at Mineral Springs: Lafayette County trailed from the start last week to Gurdon and was down 32-6 at halftime on a rainy night in Stamps. Mineral Springs topped Foreman 36-28 in overtime for its first win of the year.

8-2A
Parkers Chapel at HERMITAGE (2): Hermitage has had three weeks to heal and prepare for Parkers Chapel. Parkers Chapel was also idle last week. With a win, the Hermits can clinch a playoff berth for the first time since 2007. Parkers Chapel won this matchup last year in 62-61 shootout. In five games this fall, Hermitage junior RB Monta' Thomas has rushed for 590 yards and caught 24 passes for 428 yards.
Woodlawn at JUNCTION CITY (25): No movie script in the works for this Woodlawn, which is on the brink of a second winless conference season in five years. Don't overlook three-time defending state champion Junction City. The Dragons would enjoy a favorable draw as the league's second playoff seed.
Strong at RISON (26): Top-ranked Rison looks the part of a league champion and beyond. Strong and steady, sure and straight with homefield throughout the playoffs, if the Wildcats win out. They crushed Bearden 31-0 last week. Rison averages 41 ppg in league play and allows just 10 ppg. It held Bearden to minus 4 rushing yards and two first downs.
HECTOR (14) at Bearden: No. 6 Hector (8-0) anticipates a challenge after destroying the 4-2A, having won 25 league games in a row. Hector led Decatur 38-0 midway through the second quarter last week. Freshman PK Jesus Arias kicked a 34-yard field goal, while Logan Church played well at DT. Bearden (2-5) managed two first downs and 48 total yards last week in a 31-0 loss to top-ranked Rison. Bearden won this non-conference clash 35-20 last year at Hector.