Class 5A - Week 9 - 2015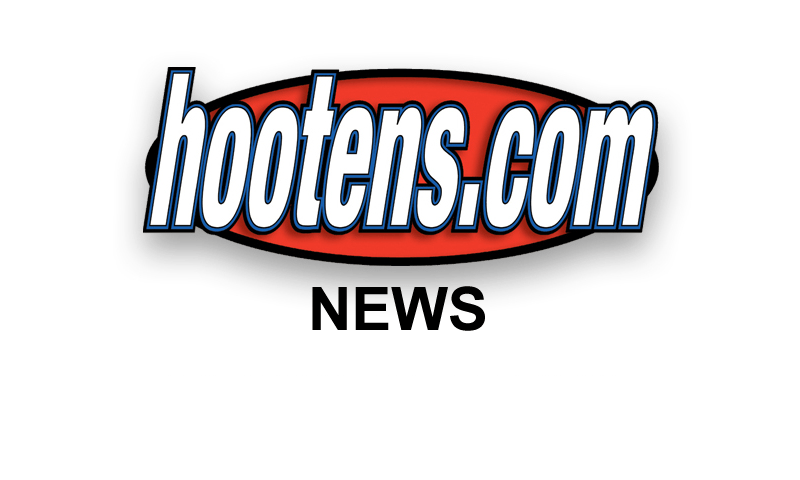 Hootens.com Rankings
Class 5A, Week 9, 2015
Copyright Hooten Publishing, Inc.

1. Pulaski Academy (8-0)
2. LR Christian (8-0)
3. HS Lakeside (7-1)
4. Hope (6-2)
5. Batesville (5-3)
6. Watson Chapel (4-4)
7. Wynne (4-4)
8. LR McClellan (6-2)
9. Blytheville (6-2)
10. Morrilton (6-2)
11. Sylvan Hills (6-1)
12. Greenbrier (4-4)
13. Forrest City (6-2)
14. Camden Fairview (4-4)
15. Hot Springs (5-3)
16. Harrison (4-4)
17. Vilonia (4-4)
18. Nettleton (4-4)
19. Beebe (4-4)
20. Maumelle (3-5)
21. Farmington (3-5)
22. De Queen (2-5)
23. Magnolia (2-6)
24. Jacksonville (1-6)
25. Mills (1-6)
26. Valley View (2-6)
27. Greene County Tech (1-7)
28. Clarksville (1-7)
29. White Hall (0-8)
30. Paragould (0-8)
31. LR Fair (0-8)

GAME OF THE WEEK
No. 2 LR Christian at No. 10 Morrilton
Little Rock Christian stuffed Morrilton's two-point conversion attempt in overtime last year, when the two teams battled for the No. 4 playoff seed. Now they play for the conference championship.
Little Rock Christian has applied the 35-point mercy rule to seven of its eight opponents this fall, the only exception, a 43-42 rally Week 7 win at Greenbrier. The Warriors trailed by 21 points with 17 minutes left. "We hadn't gone through anything like that," Coach Jeff Weaver says. "It was a great job of not panicking, and turning to our bread-and-butter." The Warriors ran senior Damarea Crockett 51 times for 289 yards and two touchdowns and the winning two-point conversion. Crockett carried the final five plays of the game, including a 2-yard TD run with 15 seconds left. Crockett, a Boise State commit, has 156 carries for 1,068 yards and 15 TDs this fall and 13 catches for 139 yards and three scores. Senior quarterback Kyron Sanders ripped off two TDs in the first quarter of last week's 58-21 win over Clarksville. Sanders has 40 carries for 366 yards (9.2 ypc and four TDs this fall. He's completed 116 of 167 passes (70 percent) for 1,786 yards and 23 TDs, with just four interceptions. Receiver Joe Hampton has 45 receptions for 846 yards and 10 TDs, while senior Isaiah Harper has 19 catches for 258 yards and five scores. Senior middle linebacker Stone Boshears has a team-best 76 tackles, while senior tackle Dylan Hays has 59 tackles and five sacks. Senior end William Mabry has 37 tackles and three sacks.
Morrilton lost to Greenbrier 30-28 in Week 4, when Greenbrier kicked the winning field goal on the final play. The Devil Dogs rallied with four straight wins, including last week's 50-49 decision at Maumelle, when junior QB Caleb Canady threw an 18-yard TD pass with 30 seconds left. Canady has passed for 1,370 yards and 13 TDs this year, with seven interceptions. Five different players have led Morrilton in rushing this fall. Left tackle Jordan Toland (6-2, 240), left guard Devin McMorrough (6-0, 230), center Dallas Pruitt (5-9, 220), right guard Jerry Dunlap (5-8, 190) and right tackle Lamont Clemons (6-4, 320) comprise Morrilton's devastating offensive line. Pruitt is the only junior starter up front. Junior Grahm Heidenreich "is a playmaker," Coach Cody McNabb said. Heidenreich has 12 carries for 111 yards and two TDs, 23 catches for 373 yards and five TDs, and 92 yards on punt returns and 147 yards on kickoff returns. Senior three-year inside linebacker Harrison Pavatt has 71 tackles. Watch highlights of LR Christian's Week 8 win over Clarksville here.

TV SHOW
Hooten's Arkansas Football TV show airs on KATV (Channel 7) 11 a.m. Saturday's this fall.

LAST WEEK
Hootens.com correctly predicted 11 of 14 games (79 percent). For the season, Hootens.com has correctly predicated 123 of 156 games (79 percent).

WEEK 9 PREDICTIONS (favored teams in ALL CAPS)
5A CENTRAL
SYLVAN HILLS (1) at Beebe: The winner gets the No. 3 seed and loser falls to the No. 4 seed. Sylvan Hills trailed LR McClellan 14-6 at halftime last week and lost by twelve points. Beebe has won consecutive games, and the Badgers lost to LR McClellan by one point in Week 4. Badger senior Trip Smith became the school's all-time leading rusher last week when he gained 104 yards in a 42-6 win at LR Fair. Smith has 4,675 career yards.
JACKSONVILLE (3) at Mills: Neither team can make the playoffs. Jacksonville didn't play last week. The Red Devils lost to Beebe by one point and Sylvan Hills by two touchdowns in mid-season. Mills lost to Sylvan Hills and Beebe by a combined 38 points.
LR Fair at PULASKI ACADEMY (38): LR Fair's only TD last week came on a fumble return. Undefeated Pulaski Academy scored 53 unanswered points in last week's 60-7 win at Mills. Senior Zack Kelley caught seven passes for 188 yards and three TDs, while senior Tre Bruce caught six passes for 109 yards and two TDs and ran for another score.
LR McClellan is open.

5A EAST
Greene County Tech at BATESVILLE (24): Batesville's 19-point loss at Blytheville was it's first in the 5A East since Week 7, 2012. The Pioneers only scored one offensive TD (the other was an interception return). GCT gives up 45 points per conference game.
BLYTHEVILLE (16) at Paragould: Blytheville must remain focused after beating Batesville 33-14 last week, its biggest victory since capturing the 2007 conference title. Junior Demekko Clark ran for 278 yards and two TDs against Batesville. Clark has 1,355 yards and 16 TDs this fall.
WYNNE (6) at Forrest City: Both teams are tied with Batesville and Blytheville atop the league standings. Forrest City plays at Blytheville next week, and Wynne beat Blytheville by eight points in Week 4. Forrest City junior Kendriel Johnson has rushed for 974 yards and 12 TDs this fall. Wynne has won four straight in the series.
Valley View at NETTLETON (3): This is the sixth regular-season game between these rivals, and the series is tied 2-2-1 after Nettleton's 42-6 win a year ago. Neither team will make the playoffs this year. Valley View's Jagger Cornelius scored four TDs (two rushing, two receiving) in last week's nine-point win over Greene County Tech. Nettleton trailed Forrest City 18-12 in the fourth quarter a week ago.

5A SOUTH
HOT SPRINGS (1) at Camden Fairview: The winner gets the No. 4 playoff seed. Hot Springs has won two straight since senior Cleo Floyd returned from an ankle injury. Floyd ran for two TDs and returned a fumble 45 yards for a score in last week's 24-point triumph against White Hall. Camden Fairview senior P.J. Thrower caught seven passes for 108 yards and a score in last week's 22-point loss at Hope.
DE QUEEN (4) at Magnolia: De Queen plays two games this week (played HS Lakeside on Monday). Magnolia has scored just seven points the past two weeks.
HOPE (21) at White Hall: Hope junior QB Austin Stubber completed 23 of 29 passes for 262 yards and five TDs and ran for a score in last week's 53-31 win over Camden Fairview. The Bobcats could get the No. 1 playoff seed with some help. Winless White Hall gives up 40 ppg.
WATSON CHAPEL (1) at HS Lakeside: Conference leader HS Lakeside must play two games in six days, winning at De Queen 21-20 on Monday before playing host to dangerous Watson Chapel at 7 p.m. Friday. Watson Chapel sophomore QB Ja'kobi Jackson threw five TD passes in last week's 47-point win over Magnolia. HS Lakeside senior defensive back Caden Vaughn intercepted two passes two weeks ago against Hope. Ram senior offensive linemen Josh Morton (6-1, 240), Deston Jones (5-10, 220) and J.D. Miller (6-3, 230) "make us go," HS Lakeside coach Jared McBride said.

5A WEST
GREENBRIER (17) at Clarksville: Greenbrier must win out and get help to host a home playoff game after getting mercy-ruled last week by Harrison. Clarksville sophomore QB Mason Schucker has passed for more than 1,600 yards this year. Greenbrier QB Harold Ross has thrown 14 TD passes. Watch highlights of Clarksville's Week 8 loss to LR Christian here.
MAUMELLE (4) at Farmington: Both teams have lost heartbreakers this year. Maumelle's three conference losses are by a total of seven points, while Farmington has lost three league games by nine points or less, including last week's two-point setback at Vilonia. Farmington senior Justice Hobbs has rushed for 1,212 yards and 13 TDs.
VILONIA (2) at Harrison: Both teams fighting for playoff spots. Vilonia beat Farmington 22-20 last week, while Harrison hammered Greenbrier 35-0. Vilonia junior Luke Gordon has passed for 1,754 yards and 11 TDs this fall. Harrison rushes for almost 200 yards weekly. Sophomore Noah Ditmanson has 144 carries for 635 yards and five TDs this fall, including a 123-yard effort at Greenbrier.
LR CHRISTIAN (8) at Morrilton: Hootens.com Class 5A Game of the Week.