Class 4A - Week 9 - 2015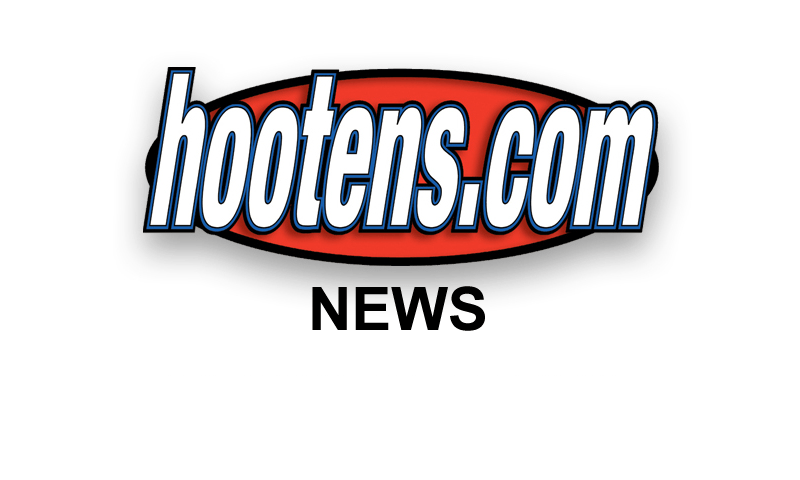 Hootens.com Rankings
Class 4A, Week 9, 2015
Copyright Hooten Publishing, Inc.

1. Dardanelle (8-0)
2. Nashville (8-0)
3. Hamburg (7-1)
4. Pulaski Robinson (7-1)
5. Warren (7-1)
6. Prairie Grove (7-1)
7. Pocahontas (8-0)
8. Malvern (6-2)
9. Star City (5-3)
10. Ashdown (6-2)
11. CAC (7-1)
12. Gosnell (6-1)
13. Fountain Lake (5-3)
14. Shiloh Christian (5-2)
15. Dollarway (5-3)
16. Crossett (6-2)
17. Gravette (6-2)
18. Dover (7-1)
19. Pottsville (5-3)
20. Pea Ridge (6-2)
21. Arkadelphia (3-5)
22. West Helena (4-4)
23. Stuttgart (5-3)
24. Heber Springs (4-4)
25. Highland (5-3)
26. Dumas (4-4)
27. Ozark (3-5)
28. Lonoke (3-5)
29. Monticello (2-6)
30. Trumann (5-3)
31. Mena (2-6)
32. DeWitt (2-6)
33. Riverview (4-4)
34. Newport (1-7)
35. Huntsville (3-5)
36. Southside Batesville (4-4)
37. Lincoln (3-5)
38. Jonesboro Westside (3-5)
39. Gentry (3-5)
40. Baptist Prep (2-6)
41. Harrisburg (2-6)
42. Clinton (1-7)
43. Subiaco Academy (2-6)
44. Bauxite (1-7)
45. Brookland (1-7)
46. Berryville (2-6)
47. Cave City (1-7)
48. Waldron (0-8)

HOOTENS.COM GAME OF THE WEEK
No. 5 Warren at No. 3 Hamburg
The winner gets the 8-4A title. Warren has won three straight conference titles and 11 since Bo Hembree took over as coach in 2000. Hamburg hasn't won a conference championship since 1998, when coach Cecil Ray Cossey was a senior tight end.
Warren's only loss this season was Week 3 at Class 5A No. 1 Pulaski Academy 71-40. Three Lumberjack starters have endured season-ending injuries, including receiver/defensive end Peyton Hargis. Junior quarterback Hayden Lassiter and junior running back Dennis Daniels pace Class 4A's top-ranked offense (48 points per game). Daniels has rushed for at least 150 yards in five straight games. Warren freshman Trey Burks caught two touchdown passes in last week's 28-21 win over rival Monticello. Senior Franklin Gilmore intercepted a pass in the final minute to preserve the victory, and Gilmore "is our most consistent receiver," Coach Bo Hembree said. Senior linebacker De'Angelo McCoy, a four-year starter, averages 18 tackles per game.
Hamburg rallied from a 14-0 first-quarter deficit last week to beat Ashley County rival Crossett 40-27. The Lions' only loss was at Class 5A Camden Fairview in Week 3, and they haven't lost at home to a Class 4A team since Warren beat them two years ago. Hamburg senior John Wilson, a converted defensive lineman, excels at running back. Wilson has 802 yards in five games this fall, including 24 carries for 316 yards and four TDs at Crossett. Senior Lorenzo Watkins, the defending Meet of Champs 110-hurdle champion, plays every receiver spot and doubles as a shutdown cornerback. Watkins has 711 yards receiving and 155 yards rushing this fall. "To win championships, you've got to knock off the champion," Hamburg coach Cecil Ray Cossey said.

TV SHOW
Hooten's Arkansas Football TV show airs on KATV (Channel 7) at 11 a.m. Saturday's this fall. Dover's Luke Price will be featured as the Arkansas Air Guard Scholar Athlete of the Week.

LAST WEEK
Hootens.com correctly predicted 20 of 24 games (83 percent) last week. For the season, Hootens.com correctly predicted 207 of 257 games (82 percent).

WEEK 9 PREDICTIONS
1-4A
PRAIRIE GROVE (35) at Berryville: Prairie Grove had 301 yards in the first half of last week's 42-0 win over Gentry. The Tigers need one win to capture their third conference title in the past four years.
GENTRY (1) at Lincoln: These teams were outscored a combined 82-0 last week. Both are alive for playoff spots. Lincoln clinches the No. 5 playoff seed with a win.
SHILOH CHRISTIAN (4) at Gravette: The winner gets the No. 2 playoff seed. Shiloh Christian scored TDs on its first six possessions last week, a 40-0 win over Lincoln. Gravette senior Jordan Burnett ran for 166 yards and three TDs in last week's 21-point win at Huntsville. Burnett has 1,002 yards and 14 TDs this fall, and he's rushed for at least 100 yards in seven games.
Huntsville at PEA RIDGE (10): Pea Ridge clinches a playoff spot with a win. The Blackhawks outscore opponents by 21 points a game. Huntsville probably needs two victories to make the playoffs. The Eagles didn't commit a turnover or penalty in last week's 24-3 loss to Gravette.

2-4A
Newport at CAC (21): CAC earns at least a share of the league title with one more win, and could get the outright title with a victory and Stuttgart loss. CAC senior running back Braylon Harris scored three TDs (two rushing and one receiving) in last week's 27-point win over Lonoke. The Mustangs have won six straight games since losing Week 2 to No. 4 Pulaski Robinson, and they'll host a playoff game for the first time in nine years. Newport must win its final two games and get some help to avoid missing the playoffs for the first time since 1986 and only the second time since 1977.
Riverview at HEBER SPRINGS (7): Riverview makes the playoffs for the first time in Class 4A with one more win. Raider senior QB David Lee ran 13 times for 101 yards and four TDs in last week's 24-point win over Newport. Heber Springs has won back-to-back games, which coincides with senior QB Hunter Chandler's return from injury. Chandler played in just five games, passing for 904 yards and five TDs and rushing for four scores.
WEST HELENA (14) at Southside Batesville: West Helena improved its playoff chances by blocking a field goal attempt on the final play of last week's one-point win against Stuttgart. Southside Batesville has four wins this year, tied for most in school history. Sophomore receiver Dawson Cook has 21 catches for 292 yards and a pair of TDs.
Stuttgart at LONOKE (1): Lonoke has beaten Stuttgart three straight times and six of the past eight, including a 28-7 decision in 2012, Stuttgart's only blemish during its state title run. Lonoke held CAC to 240 yards last week, but lost 35-8. Senior Justin Meadows ran 69 yards for Lonoke's only TD. Stuttgart gave up a late TD and had a field goal blocked on the final play of last week's one-point loss at West Helena.

3-4A
HARRISBURG (5) at Brookland: Harrisburg surrenders 37 ppg and Brookland 38 ppg. Harrisburg qualifies for the playoffs if it wins out and Trumann loses a game.
TRUMANN (16) at Cave City: Trumann gets in the playoffs with two wins or a Harrisburg loss. Cave City yields 37 ppg.
GOSNELL (21) at Jonesboro Westside: Jonesboro Westside likely headed to the playoffs for the fourth straight year and fifth time in school history. Gosnell must regroup after last week's 40-0 loss to Pocahontas, its first shutout since falling to Osceola Week 2, 2012.. Gosnell senior running back Carlos Blackman has rushed for almost 1,300 yards and 19 TDs this fall.
Highland at POCAHONTAS (25): Pocahontas can't afford a letdown after last week's dominating win at Gosnell. The Redskins clinch the No. 1 playoff seed with one more victory. Redskin seniors Josiah Marlow (11 catches, 304 yards and six TDs) and Dillon Russell (12 catches, 274 yards and five TDs) pace Pocahontas' aerial attack.

4-4A
Baptist Prep at OZARK (8): The winner takes the fifth playoff seed. Baptist Prep has won consecutive games over Clinton and Subiaco Academy. Senior QB Cory McGonigal completed 17 of 30 passes for 295 yards and four TDs (all to brother Chad McGonigal) in last week's seven-point win over Clinton. Cory McGonigal has passed for 1,762 yards and 13 TDs this fall.
Subiaco Academy at CLINTON (7): The loser gets out of the 4-4A basement. Clinton senior Trevor Whitson ran for 75 yards, caught a 16-yard pass and racked up three tackles in last week's 27-20 loss at Baptist Prep.
Dover at DARDANELLE (21): Dover plays for a share of its first conference title since 2002. The Pirates trailed Ozark by 10 points in the third quarter last week before rallying for 26-18 decision. Dardanelle clinches at least a share of the conference title and No. 1 playoff seed with a win. Senior Chris Kershner ran 20 times for 289 yards and five TDs in last week's 44-20 win over previously undefeated Pulaski Robinson. Kershner also made six tackles and returned an interception for a TD.
Pottsville at PULASKI ROBINSON (14): Pulaski Robinson must rebound following its first loss of the season. The Senators secure the No. 2 seed with a win and Dover loss. Pottsville held Subiaco Academy to 57 yards last week. The Apaches can finish between the No. 2 and No. 4 playoff seed.

7-4A
ARKADELPHIA (17) at Bauxite: Bauxite's seven-point win at Waldron last week was its first since beating Waldron last season. Arkadelphia senior QB Jeff Blake generated 312 yards, including 204 yards rushing, in last week's 20-13 loss at Ashdown.
Waldron at ASHDOWN (25): Waldron hasn't won since Week 7, 2011 (lost 41 straight games). Ashdown senior Brandon Northcross scored the winning TD with 1:35 left last week against Arkadelphia, while sophomore Tre Green ran 12 times for 128 yards and a score.
FOUNTAIN LAKE (7) at Mena: Fountain Lake wraps up at least the No. 4 playoff seed with one more win. The Cobra's were tied with Malvern 21-21 in the second quarter last week, but lost 52-34. Mena must win out to make the playoffs this fall.
NASHVILLE (3) at Malvern: Nashville can claim the conference title with a win, while Malvern could create a three-way tie for first-place. Nashville senior QB Leonard Snell passed for 263 yards and three TDs in last week's 44-0 win over Mena. Snell has passed for 1,088 yards and seven TDs this fall, and rushed 1,006 yards and 14 scores. Malvern junior Devin Shaw ran 27 times for 162 yards and three scores in last week's 18-point win at Fountain Lake.

8-4A
Warren at HAMBURG (1): Hootens.com Class 4A Game of the Week.
CROSSETT (2) at Dollarway: Crossett finishes as high as the No. 3 playoff seed with wins in the final two games, or the Eagles could drop to the No. 5 seed. Crossett led Hamburg 14-0 in the first quarter last week, but lost by 13 points. Senior QB Hunter Welch completed 15 of 26 passes for 222 yards and two scores. Dollarway trailed Star City 21-0 at halftime last week.
DeWitt at STAR CITY (25): Star City can finish as the No. 3 seed with two more wins. The Bulldogs blasted Dollarway 41-6 a week ago. Senior QB Tye Brown has passed for more than 1,400 yards and 16 TDs this fall.
MONTICELLO (3) at Dumas: Monticello lost to Warren by seven points last week and Hamburg by 14 points in mid-season. The Billies haven't won a conference game this year, and they haven't gone winless in conference play since finishing 0-5 in the former 8AAA in 1990. Dumas' five-point win over DeWitt last week was it first conference win since Week 8, 2013 (41-13 at DeWitt). The Bobcats haven't beaten a current 8-4A member other than DeWitt since beating Monticello 41-13 Week 9, 2012.