Class 7A - Week 9 - 2015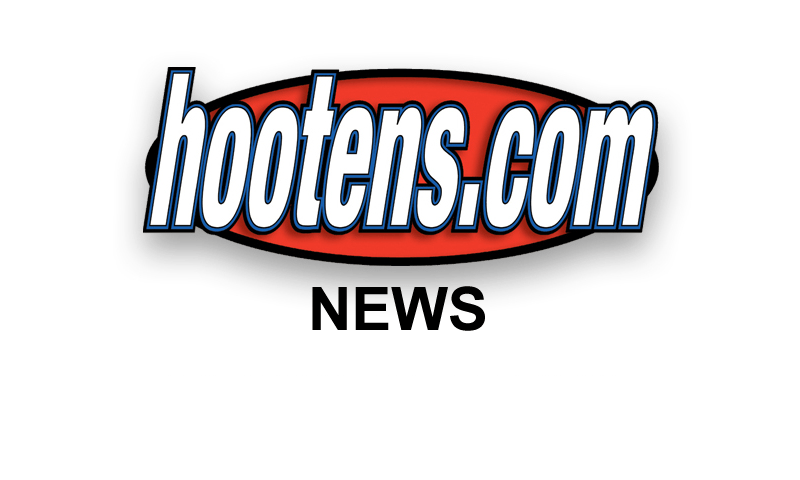 Hooten's Arkansas Football Rankings
Class 7A, Week 9, 2015
Copyright Hooten Publishing, Inc.

1. Springdale Har-Ber (7-1)
2. Fayetteville (7-1)
3. Cabot (8-0)
4. Bentonville (7-1)
5. Bryant (7-1)
6. FS Southside (4-4)
7. FS Northside (4-4)
8. Conway (4-4)
9. West Memphis (4-4)
10. North LR (4-4)
11. LR Catholic (3-5)
12. Springdale (1-7)
13. LR Central (2-6)
14. Rogers (1-7)
15. Van Buren (2-6)
16. Heritage (1-7)

HOOTENS.COM GAME OF THE WEEK
No. 9 West Memphis at No. 10 North LR.
North LR can earn a No. 2 seed and home playoff game with wins over West Memphis this week and LR Central next Friday. West Memphis beat Central last Friday so it only needs a win this week to lock down the No. 2 spot.
"(This game) is huge," West Memphis coach Bille Elmore says.
West Memphis rushes for 240 yards and passes for 93 yards weekly. West Memphis junior running backs Martavis Thomas (93.5 yards per game) and Devontae Dean (59.7 yards weekly) have combined for 979 yards rushing this season. Senior QB Kylan Whiting runs better than he throws (34 percent completion). Defensive lineman Courtney Pollard (9 tackles for loss) leads West Memphis' defense and is on the Farm Bureau Awards watch list for Class 7A/6A Defensive Player of the Year.
North LR, winner of 30 games the past three seasons, rides a four-game win streak after starting 0-4. The Charging Wildcats have outscored opponents 202-105 the past month. North LR got six turnovers and Alex Day rushed for 110 yards in last week's 35-7 win at Class 6A Marion. Day scored game-winning TDs in the final seconds the previous two games.
"North LR runs the ball well," says West Memphis coach Billy Elmore. "A lot of similarities in what they've done in the past. I don't know if they have a standout like (former Charging Wildcat greats) K.J. Hill, Juan Day or Tenpenny, but they've got several good ones."
North LR whipped West Memphis by a combined 120-0 the past three seasons.

LAST WEEK
Hootens.com correctly predicted winners in 8 of 9 games (89 percent) involving Class 7A teams, nailing the point spread on West Memphis by 7 over LR Central. For the season, Hootens.com is 78-16 (83 percent) predicting 7A winners.

WEEK 9 PREDICTIONS (favored teams in ALL CAPS)
7A/6A Central
Russellville at CONWAY (1): This is the 90th meeting between these schools. Conway has won the past five contests. Russellville dominated Alma 34-7 last week, generating 402 total yards. Two weeks ago, Conway lost at Alma 40-35. Conway intercepted two passes, recovered two fumbles and totaled 188 yards on four plays to beat LR Catholic 28-10 last Friday at War Memorial Stadium. Conway plays host to Bryant for the Central conference's No. 1 playoff seed next week.
GREENWOOD (35) at LR Catholic: Catholic finished with a 354-311 advantage in total yardage but had 2 interceptions and 2 fumbles and gave up 188 yards on just 4 plays losing to Conway 28-10 last Friday. Catholic's two league victories have been over Class 6A schools Russellville (31-24) and Siloam Springs (31-21). Class 6A Greenwood has mercy-ruled four of its five league opponents.
Siloam Springs at BRYANT (14): Bryant QB Gunnar Burks accounted for 260 yards offense in the first half, including a 45-yard TD run and 46-yard scoring pass to help the Hornets hammer Van Buren 30-0. Siloam Springs travels more than 450 miles round-trip before playing host to Russellville next week for the final 6A playoff seed. Bryant moves to 8-1 and visits Conway next Friday for a No. 1 playoff seed. Watch highlights of Bryant's Week 8 win over Van Buren here.
ALMA (4) at Van Buren: Alma has won the past four meetings with Van Buren in "The Battle for the Bone" rivalry. The Airedales led early last week before losing 34-7 loss at Russellville. Russellville rushed for 271 yards (5.2 yards per carry). Two weeks ago, Van Buren lost to Russellville 32-31 in overtime when Russellville's QB passed for 215 yards and three TDs and the Cyclones gained 6.7 yards per carry. Watch highlights of Van Buren's Week 8 loss to Bryant here.

7A/6A East
West Memphis at NORTH LR (1): Class 7A Game of the Week.
CABOT (5) at Jonesboro: Cabot led Mountain Home 34-7 in the first quarter during last week's 62-21 victory. Junior HB Austin Morse ran five times for 145 yards and four TDs. Jonesboro senior RB Kylon Tate accounted for 238 total yards and four TDs in a 47-28 win at Searcy. Tate ran 15 times for 115 yards and two TDs, took a screen pass 63 yards for a score and threw a 38-yard TD pass to senior Ke'dren Brunson.
Marion at LR CENTRAL (7): Marion committed six turnovers in last week's 35-7 loss to North LR while Central fell to West Memphis 21-14. Central beat Marion 46-21 a year ago.
SEARCY (28) at Mountain Home: Searcy sews up the No. 2 playoff seed. It's been four years since Mountain Home has won a conference game. The Bombers allow 59 ppg in league play.

7A West
Rogers Heritage at BENTONVILLE (35): Two muffed punts, two lost fumbles and 43 yards offense for Heritage last week at Fayetteville. Bentonville senior QB Kasey Ford completed 10 of 10 passes for 130 yards in the first half of last Friday's 55-3 win over Rogers. Bentonville plays at Fayetteville next Friday to decide the conference No. 2 and No. 3 playoff seed.
FAYETTEVILLE (50) at Rogers: Fayetteville gets its seventh mercy-rule win of the season, will play host to Bentonville next Friday with the No. 2 playoff seed on the line. The winner next week likely gets to play host the loser in a semifinal rematch on Thanksgiving weekend. Rogers plays at Springdale next week with the conference's final playoff spot on the line.
Springdale at FS SOUTHSIDE (13): Southside totaled just 256 yards (69 rushing) in last week's 38-0 loss at home to No. 1 Har-Ber. Southside play for a No. 4 playoff seed next Friday vs. rival FS Northside. Springdale led FS Northside 17-13 last week but gave up nine QB sacks in a 34-17 loss. Springdale plays host to Rogers next Friday for the conference's final playoff spot.
FS Northside at HAR-BER (20): Top-ranked Har-Ber turned a muffed punt and an interception into points in last week's 38-0 win at No. 6 FS Southside. Northside trailed 17-13 last week at Springdale High but rallied behind linebacker Deontre Hardwick's five QB sacks, fumble-causing hit and short TD run to win 34-17.