Class 6A - Week 9 - 2015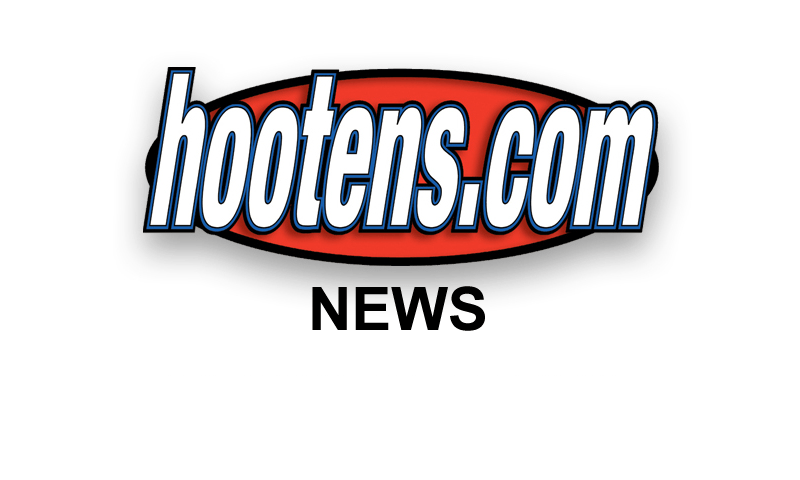 Hootens.com Rankings
Class 6A, Week 9, 2015
Copyright Hooten Publishing, Inc.

1. Pine Bluff (8-0)
2. Greenwood (8-0)
3. Benton (7-1)
4. Jonesboro (6-2)
5. Searcy (5-3)
6. Russellville (3-5)
7. Alma (5-3)
8. Lake Hamilton (2-6)
9. Texarkana (2-6)
10. El Dorado (4-4)
11. Siloam Springs (4-4)
12. LR Parkview (5-3)
13. Marion (4-4)
14. Sheridan (4-4)
15. Mountain Home (1-7)
16. LR Hall (0-8)

HOOTENS.COM GAME OF THE WEEK
No. 3 Benton at No. 10 El Dorado
Benton has won 18 of its past 20 games, including two victories over El Dorado last season. The Panthers have won six in a row this fall after a 37-13 loss to Bryant in the opener. All-state senior quarterback Cason Maertens, who missed the first five weeks with a knee injury, has passed for 630 yards and six touchdowns the past two weeks in wins over Texarkana and Lake Hamilton. Junior running back Brandon Hunter leads Benton in 2015 with 96 carries for 895 yards (9.3 yards per carry) and eight TDs.
El Dorado still searching for answers after losing three straight games. The Wildcats pushed top-ranked Pine Bluff in last week's 34-27 loss. El Dorado recovered four lost fumbles, scoring after each one. Senior linebacker Unterrio Jones recorded a team-high 12 tackles, while junior LB John Hall and sophomore LB Mon-tre' Marshall racked up 11 stops apiece. Junior cornerback Destin Miller tackled well in open space against Pine Bluff. Miller made eight tackles in the semifinals last year at Benton.

HOOTENS TV SHOW
Hooten's Arkansas Football airs 11 a.m. on KATV 7 (ABC-Little Rock) Saturdays this fall. The show features the Hogs and their opponents.

LAST WEEK
Hootens.com correctly picked seven of nine games (78 percent) involving 6A teams. For the season, hootens.com has correctly predicted 76 of 99 winners (77 percent).

WEEK 9 PREDICTIONS (favored team in CAPS followed by point spread)
7A/6A CENTRAL
ALMA (4) at Van Buren: Alma has won the past four meetings with Van Buren in "The Battle for the Bone" rivalry. The Airedales are coming off last week's 34-7 loss at Russellville. Russellville ran the ball 52 times for 271 yards (5.2 yards per carry). Two weeks ago, Van Buren lost to Russellville 32-31 in overtime. Russellville's QB passed for 215 yards and three TDs and the Cyclones gained 6.7 yards per carry. Watch highlights of Van Buren's Week 8 loss to Bryant here.
Siloam Springs at BRYANT (14): Siloam Springs travels more than 450 miles round-trip before playing host to Russellville next week for the final 6A playoff seed. Bryant moves to 8-1 and will travel to Conway next Friday for the top 7A playoff seed. Watch highlights of Bryant's Week 8 win over Van Buren here.
Russellville at CONWAY (1): This is the 90th meeting between these schools. Conway leads the series 54-30-5, winning the past five contests. Russellville dominated Alma 34-7 last week, generating 402 total yards. Two weeks ago, Conway lost at Alma 40-35. Conway bounced back last week, forcing four turnovers in a 28-10 win at LR Catholic.
GREENWOOD (35) at LR Catholic: Greenwood has mercy-ruled four of its five league opponents. Catholic's two league victories have been over Class 6A schools Russellville (31-24) and Siloam Springs (31-21).

7A/6A EAST
CABOT (5) at Jonesboro: Cabot led Mountain Home 34-7 in the first quarter during last week's 62-21 victory. Junior HB Austin Morse ran five times for 145 yards and four TDs. Jonesboro senior RB Kylon Tate accounted for 238 total yards and four TDs in a 47-28 win at Searcy. Tate ran 15 times for 115 yards and two TDs, took a screen pass 63 yards for a score and threw a 38-yard TD pass to senior Ke'dren Brunson.
Marion at LR CENTRAL (7): Marion committed six turnovers in last week's 35-7 loss to North LR. Central fell to West Memphis 21-14. The Tigers beat Marion 46-21 a year ago.
SEARCY (28) at Mountain Home: Searcy sews up the No. 2 playoff seed. It's been four years since Mountain Home has won a conference game. The Bombers allow 59 ppg in league play.

6A SOUTH
BENTON (6) at El Dorado: See Hootens.com Game of the Week.
LR Parkview at LAKE HAMILTON (1): Both teams lost last week. Parkview gave up 401 total yards in a 35-14 loss to Texarkana. Lake Hamilton lost at Benton 31-9. A month ago, the Wolves beat Texarkana 17-13.
LR Hall at TEXARKANA (29): Texarkana moves to 3-3 in league play. Senior QB Keandre Banks completed 14 of 22 passes for 214 yards and two TDs in last week's 35-14 win at LR Parkview.
Sheridan at PINE BLUFF (32): Sheridan falls to 2-4 in league play before traveling to Texarkana next week. All-state senior FB Brockton Brown rushed for 319 yards in last week's 52-24 win at LR Hall. Pine Bluff escaped El Dorado 34-27. The Zebras lost four fumbles and gave up a TD in the first quarter for the first time this season.