Class 3A - Week 9 - 2015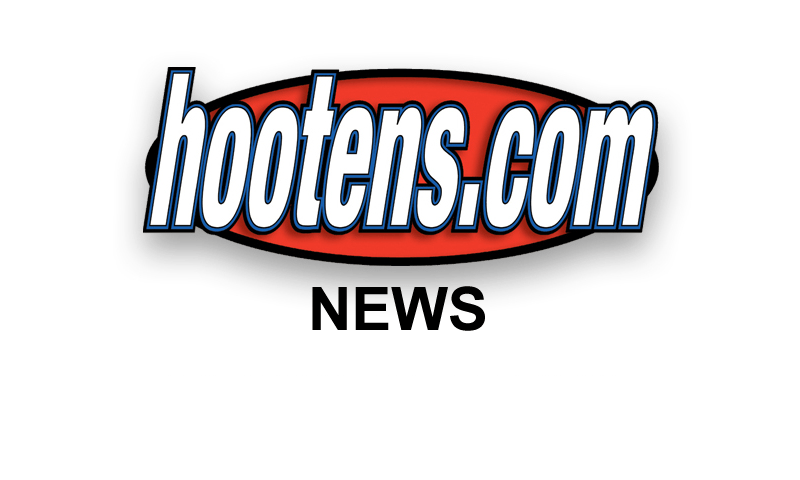 Hootens.com Rankings
Class 3A, Week 9, 2015
Copyright Hooten Publishing, Inc.

1. Smackover (6-2)
2. Charleston (5-3)
3. Danville (5-3)
4. Lamar (7-1)
5. Harding Academy (7-1)
6. Fordyce (5-3)
7. C. Harmony Grove (6-2)
8. Prescott (6-2)
9. Glen Rose (6-2)
10. Episcopal Collegiate (6-1)
11. Centerpoint (5-3)
12. Fouke (5-3)
13. McGehee (3-5)
14. H. G. Haskell (5-3)
15. Greenland (8-0)
16. Rivercrest (5-3)
17. Hoxie (6-2)
18. Cedar Ridge (6-2)
19. Bald Knob (5-3)
20. Horatio (5-3)
21. Paris (5-3)
22. Manila (5-3)
23. Piggott (5-3)
24. Osceola (4-4)
25. Melbourne (4-4)
26. Jessieville (3-5)
27. Lavaca (4-4)
28. Booneville (2-6)
29. Mansfield (2-6)
30. West Fork (5-3)
31. Atkins (4-4)
32. Mayflower (3-5)
33. Perryville (3-5)
34. Marianna (5-3)
35. Elkins (4-4)
36. Two Rivers (2-6)
37. Mountain View (4-4)
38. Barton (2-6)
39. Green Forest (3-5)
40. Genoa Central (1-7)
41. Rose Bud (1-7)
42. Marshall (2-6)
43. Cedarville (1-7)
44. Corning (0-8)
45. Yellville-Summit (0-8)
46. Bismarck (1-7)
47. Drew Central (2-6)
48. Lake Village (0-8)

HOOTENS.COM GAME OF THE WEEK
No. 7 Camden Harmony Grove at No. 6 Fordyce
A year ago, Fordyce scored 34 points in the fourth quarter to rally past Harmony Grove 40-35. The Redbugs recovered a fumble and three onside kicks then scored the game-winning touchdown with 25 seconds left. Harmony Grove won this matchup 28-26 in 2010, 48-43 in 2011 and 13-9 in 2012.
Harmony Grove's coming off a 28-7 loss to top-ranked Smackover. The Hornets managed nine first downs and lost three turnovers. Senior quarterback C.J. Parham passed for 111 yards and a TD. Two weeks ago, Fordyce ran 51 times for 329 yards in a 35-28 loss at Smackover. Fordyce features one the better offensive lines in the state, clearing holes for all-league running back Jakeymes Gates. Gates paces the Redbugs this year with 125 carries for 1,172 yards (9.4 yards per carry) and 17 TDs. He ran 24 times for 118 yards and two TDs last year at Harmony Grove.

HOOTENS TV SHOW
Hooten's Arkansas Football airs 11 a.m. on KATV 7 (ABC-Little Rock) Saturdays this fall. The show features the Hogs and their opponents.

LAST WEEK
Hootens.com correctly picked 19 of 24 games (79 percent) involving 3A teams. For the season, hootens.com has correctly predicted 197 of 254 winners (78 percent).

WEEK 9 PREDICTIONS (favored team in CAPS followed by point spread)
1-3A
CEDARVILLE (1) at Yellville-Summit: Cedarville has lost to West Fork, Elkins and Marshall the past three weeks by a combined 25 points. Cedarville's Kevin Lea did not coach in last week's 52-43 loss to Marshall. The Pirates led 36-20 at halftime. Yellville-Summit has rushed for 241 yards per game the past three weeks in close losses to Green Forest, West Fork and Mountain View. Senior Cale Howk paces the Panthers this year with 137 carries for 586 yards and three TDs.
GREENLAND (22) at Elkins: Greenland has won the past five meetings, including last year's 24-0 victory. The undefeated Pirates have won their five league games by an average score of 41-9. Senior QB Cole Self passed for 170 yards and three TDs in last week's 55-28 win over Green Forest. Elkins coming off a 20-0 loss at West Fork.
WEST FORK (12) at Green Forest: West Fork moves to 6-0 in league play before traveling to rival Greenland next week. Green Forest has lost to Mountain View and Greenland the past two weeks by an average of 26 points.
MOUNTAIN VIEW (15) at Marshall: Mountain View managed to get past Yellville-Summit 28-21 last week. All-state senior TB Josh Burns (2,187 yards, 23 TDs in 2014) started but did not run the ball. Burns will get his first carry in seven weeks this Friday. Marshall rallied past Cedarville 52-43 last week after trailing 36-20 at halftime.

2-3A
Rose Bud at ATKINS (16): Rose Bud forfeited last week's game at Harding Academy. The Ramblers should play this week with freshmen moving up from the junior high. Atkins scored twice in the fourth quarter to beat Mayflower 35-34 last week. Junior QB Seth Haney passed for 187 yards and three TDs, while junior RB Jessie Jones ran 25 times for 199 yards.
Marianna at BALD KNOB (22): Marianna lost at Perryville 21-18 last week. Bald Knob moves to 6-0 in league play before traveling to Harding Academy next week. Watch highlights of Marianna's Week 8 loss to Perryville here.
PERRYVILLE (1) at Barton: Perryville pushing for a playoff spot after back-to-back wins over Rose Bud and Marianna. The Mustangs haven't won three straight games since 2009. Barton has allowed 46 ppg in its five league losses. Watch highlights of Perryville's Week 8 win over Marianna here.
Mayflower at HARDING ACADEMY (21): Mayflower gave up two fourth-quarter TDs in last week's 35-34 loss at Atkins. Two weeks ago, the Eagles surrendered 21 points in the fourth quarter in a 35-14 loss to Bald Knob. Harding Academy has won 50 straight conference games since losing to Mayflower 16-7 in 2008. The Wildcats play host to Bald Knob next week for the conference championship.

3-3A
Osceola at CEDAR RIDGE (2): Osceola edged Melbourne 28-27 last week. The Seminoles average 27 ppg in league play. Cedar Ridge scores 34 points per week against 3-3A opponents. The Timberwolves rushed for 495 yards in last week's 45-42 overtime loss to Rivercrest.
MANILA (12) at Corning: Manila has won back-to-back league games for the first time in school history. The Lions drove 82 yards for the game-winning score late in the fourth quarter in last week's 36-29 win at Piggott. Junior Timmy Smith returned a kickoff 95 yards for a TD. Corning has lost to Cedar Ridge and Hoxie the past two weeks by a combined 81-16.
Piggott at HOXIE (21): Piggott lost to Manila 36-29 last week but the Mohawks can still make the playoffs. Hoxie has defeated Piggott the past four seasons by an average of 35 points.
Melbourne at RIVERCREST (8): Melbourne's playoff chances are slim after losing last week at Osceola 28-27. Rivercrest all-state senior RB Cecil Langston logged a career-high 37 carries for 305 yards and two TDs in a 45-42 overtime win at Cedar Ridge. Langston also hauled in a 28-yard TD pass and recorded a team-high 10 tackles.

4-3A
CHARLESTON (17) at Booneville: Charleston mercy-ruled Lavaca 41-14 last week. Junior QB Jackson Rowland completed 21 of 28 passes for 243 yards and three TDs. Senior Jonathon Baggett (team-high 11 tackles vs. Lavaca) has emerged at linebacker. Sophomore Sean Flanagan paces the Tigers this year in receiving (39 catches, 592 yards, six TDs) and tackles (47). Booneville beat Mansfield 21-14 last week, notching its first league victory.
Paris at DANVILLE (16): Both teams are in a four-way tie for first place with Lamar and Charleston. Paris likely finishes the year as the No. 4 playoff seed. Danville has won four in a row, scoring 52 ppg. The Little Johns held Lamar to 3.7 yards per carry in last week's 40-15 win. Senior RB Jamey Holbrook ran nine times for 167 yards and four TDs.
Two Rivers at LAMAR (30): Two Rivers has allowed 52 ppg over the past month. Lamar lost at Danville 40-15 last week but could still earn the No. 1 playoff seed.
LAVACA (1) at Mansfield: A battle for playoff positioning. Both teams are 1-4 in conference play. Lavaca has won the past two meetings with Mansfield by a combined six points. The Golden Arrows play host to Booneville next week, while Mansfield travels to Charleston.

5-3A
H. G. Haskell at EPISCOPAL COLLEGIATE (4): Harmony Grove all-state senior RB Jon Johnson ran 45 times for 216 yards and a TD in last week's 38-20 loss to Prescott. The Cardinals trailed 24-20 in the fourth quarter. Johnson leads Harmony Grove this fall with 174 carries for 1,309 yards (7.5 ypc) and 22 TDs. A year ago, Johnson rushed for 380 yards and four TDs in a 42-41 loss to Episcopal Collegiate. The Wildcats stuffed a two-point conversion attempt to seal the win. Episcopal Collegiate will rely on its two playmakers to outscore Harmony Grove. All-state senior receiver Allie Freeman has caught a team-high 33 passes for 739 yards and 11 TDs this season. Senior RB Kelvin Robinson paces the Wildcats with 76 carries for 923 yards (12.1 ypc) and 15 TDs.
Bismarck at PRESCOTT (42): Bismarck has lost its five league games by an average score of 52-6. Prescott pulled away from Harmony Grove in the fourth quarter last week, winning 38-20. All-state senior QB Trevor Pipkin passed for 233 yards and two TDs. Pipkin has completed 73 percent of his passes this year for 2,493 yards and 25 TDs.
Jessieville at CENTERPOINT (18): Jessieville's playoff hopes have faded after four straight losses. Centerpoint eyes the No. 4 playoff seed, drawing a winnable matchup in the first round. The Knights have won the past two meetings with Jessieville, including last year's 51-14 triumph.
GLEN ROSE (24) at Horatio: Glen Rose senior RB Jordan Johnson ran 33 times for 345 yards and four TDs in last week's 42-21 win over Centerpoint. Johnson paces the Beavers this year with 181 carries for 1,663 yards (9.2 ypc) and 21 TDs. Horatio averages 315 yards rushing per game in league play. Senior FB/LB Dante Jones has rushed for 578 yards and 10 TDs this year, and he paces the Lions with 79 tackles.

6-3A
C. Harmony Grove at FORDYCE (4): See Hootens.com Game of the Week.
FOUKE (29) at Drew Central: Fouke held Genoa Central to 44 yards in last week's 22-0 road victory. The Panthers defeated Drew Central 59-8 last fall.
GENOA CENTRAL (2) at Lake Village: Genoa Central sophomore RB Bo Jewell paces the Dragons this year with 571 yards and seven TDs. Lake Village has allowed 46 ppg in its five league losses.
McGehee at SMACKOVER (14): McGehee still searching for a signature win this season. The Owls have defeated three teams with a combined record of 3-21. Six weeks ago, McGehee led Class 4A No. 16 Crossett 27-14 at halftime but lost 41-40. Smackover all-state senior RB Keiandre Purifoy ran 15 times for 74 yards and two TDs in last week's 28-7 win at Harmony Grove. All-state senior playmaker Jordan Jones returned a kickoff 70 yards for a score. A year ago, Smackover totaled 436 yards in a 50-22 win at McGehee.