Class 7A Week 9 Rankings, Notes & Picks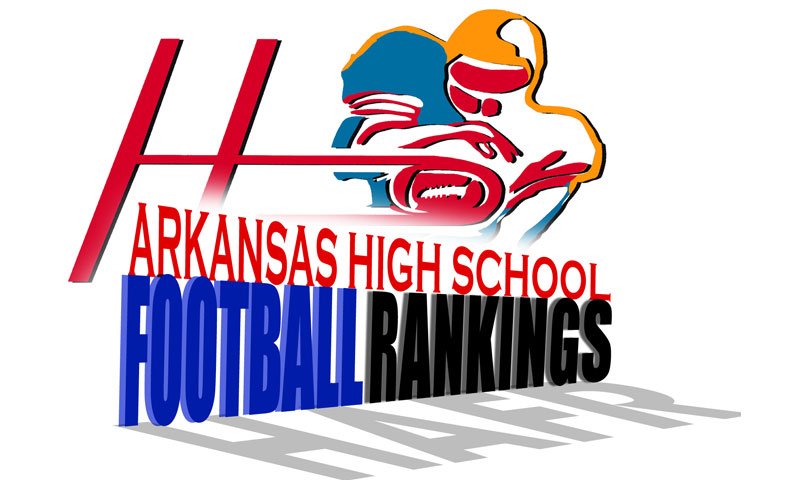 Hooten.com Class 7A Rankings
Week 9, 2022
Copyright Seventy Seven's Publishing
1. Bryant (7-0)
2. Cabot (6-2)
3. Conway (7-1)
4. Bentonville (7-1)
5. Bentonville West (6-2)
6. Rogers (6-2)
7. Fayetteville (5-3)
8. North LR (5-3)
9. FS Northside (3-5)
10. FS Southside (3-5)
11. Rogers Heritage (3-5)
12. Jonesboro (1-7)
13. Har-Ber (1-7)
14. Springdale (1-7)
15. LR Southwest (1-7)
16. LR Central (0-8)
LAST WEEK 
Hootens.com predicted 7 of 8 games (87.5 percent) involving Class 7A teams and is 51-12 (81 percent) in Class 7A.
WEEK 9 PREDICTIONS (Favored team highlighted in yellow and ALL CAPS)
HOOTENS.COM GAME OF THE WEEK
NO. 1 BRYANT (7-0, 5-0) at No. 8 North LR (5-3, 4-1)
Bryant overcame its stiffest challenge of the season, beating No. 2 Cabot 24-10 last week, a test Coach Buck James said was much needed for the Hornets.
"I don't always think we play good, but we've gotten better, and we play hard," James said. "When we put it together, we're a pretty good football team. We're still inexperienced in a lot of places. I like how our team is coming together here late in the season. It was a strong, tough physical game [against Cabot]. It was good for us to be in a game like that because we really hadn't had that this year." Bryant QB Jordan Walker has passed for 1,150 yards and 12 TDs this season. James Martin leads the team in rushing with 381 yards and 9 TDs.
North LR has won 5 of its past 6 games, including 3 in a row. The Charging Wildcats beat FS Northside 38-14 last week.  North LR DB Dieter Manuel leads the state with 11 interceptions.  "He didn't play for us last year," Coach Randy Sanderfur said. "He came out in January. He just jumped off the chart. He's gotten some big interceptions for us."
7A CENTRAL
Jonesboro (2-6, 1-4) at CONWAY (7-1, 4-1): Jonesboro's return to the state's largest classification has been difficult. The Golden Hurricane have lost four consecutive after starting the season 0-3. Conway played efficiently in a 49-0 win over FS Northside.
FS Northside (3-5, 2-3) at CABOT (6-2, 4-1): Northside struggled against Conway's defense in a 49-0 loss. Cabot pushed No. 1 Bryant tougher than any team in Arkansas this season. The score was tied 10-10 in the fourth quarter before the Hornets scored two late TDs. QB Abe Owen passed for 197 yards in the loss.
LR Central (0-8, 0-5) at LR SOUTHWEST (1-7, 0-5): LR Central lost to Southwest a year ago en route to an 0-10 season. The Tigers have lost 19 in a row overall, dating back to the 2020 season. Southwest, a third-year program, has won two games on the field — beating Central 6-0 last season and Rogers Heritage 30-29 earlier this season. 
7A WEST
BENTONVILLE (7-1, 5-0) at Springdale (1-7, 1-4): Bentonville senior Josh Ficklin last week became the eighth Arkansas high school RB to rush for more than 1,000 yards all three high school seasons. He rushed for 173 yards in a 44-16 win over Rogers. Springdale has lost its past 4 games, including a 35-6 defeat against Fayetteville last Friday. David Perez scored the Bulldogs' TD.
FS Southside (3-5, 2-3) at BENTONVILLE WEST (6-2, 4-1): Southside rushed for 499 yards, including 282 from Isaac Gregory, in a 55-44 win over Har-Ber. Bentonville West has won 4 in a row, the most recent win coming 63-21 over Rogers Heritage last week. QB Jake Casey threw for 394 yards and 5 TDs against Heritage.
Rogers Heritage (3-5, 1-4) at FAYETTEVILLE (5-3, 3-2): Heritage was tied with Bentonville West at 7-7 before falling 63-21. Fayetteville QB Drake Lindsey threw 4 TD passes in a 35-6 win over Springdale. 
Springdale Har-Ber (1-7, 1-4) at ROGERS (6-3, 3-2): Har-Ber led Southside 38-33 after three quarters before falling 55-44. Trea Serrano scored on a 4-yard run to give the Wildcats a 28-21 lead. Rogers has dropped 2 of its past 3 after starting 5-0. The Mounties lost to Bentonville 44-16 last week.