Class 5A - Week 8 - 2015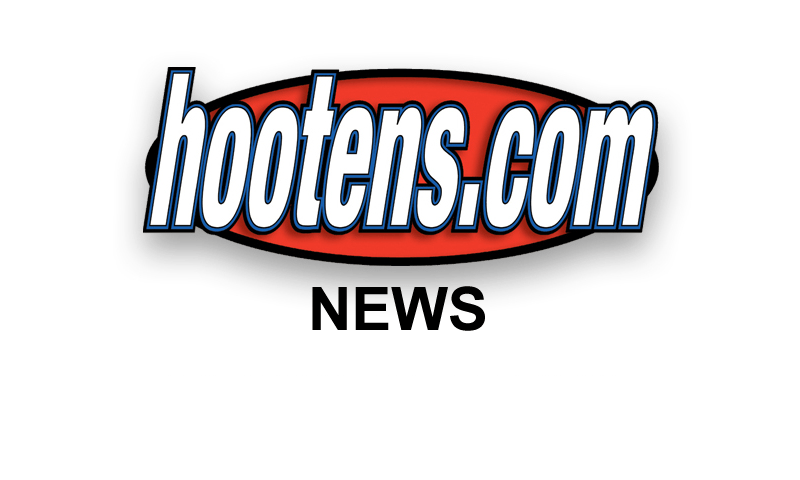 Hootens.com Rankings
Class 5A, Week 8, 2015
Copyright Hooten Publishing, Inc.

1. Pulaski Academy (7-0)
2. LR Christian (7-0)
3. Batesville (5-2)
4. Sylvan Hills (6-0)
5. HS Lakeside (6-1)
6. Hope (5-2)
7. Watson Chapel (3-4)
8. Wynne (3-4)
9. Greenbrier (4-3)
10. Morrilton (5-2)
11. LR McClellan (5-2)
12. Blytheville (5-2)
13. Camden Fairview (4-3)
14. Forrest City (5-2)
15. Hot Springs (4-3)
16. Nettleton (4-3)
17. Harrison (3-4)
18. Maumelle (3-4)
19. Vilonia (3-4)
20. Farmington (3-4)
21. Beebe (3-4)
22. De Queen (2-5)
23. Magnolia (2-5)
24. Mills (1-5)
25. Jacksonville (1-6)
26. Greene County Tech (1-6)
27. Valley View (1-6)
28. Clarksville (1-6)
29. White Hall (0-7)
30. Paragould (0-7)
31. LR Fair (0-7)

GAME OF THE WEEK
No. 13 Camden Fairview at No. 6 Hope

The winner takes a big step toward the No. 2 playoff spot. Both have lost at Hot Springs Lakeside in the past month (Camden Fairview 63-30 Week 4, Hope 27-26 last week). Camden Fairview switched schemes after committing six turnovers at HS Lakeside, going to the Single Wing, "keeping the elements of the Spread that work for us and scraping those things we don't do well," Camden Fairview coach Mike Cox said. Camden Fairview has won three straight since changing offenses, blasting White Hall, Magnolia and De Queen by an average of 41-21. Senior D.J. Franklin thrives in the new scheme, averaging 50 yards per carry. Franklin's only two carries went for 161 yards and two TDs in last week's 20-point win at De Queen. Senior Kimonte Wilson ran 95 yards for a score, while senior quarterback Logan Reed completed six of nine passes for 102 yards.

Hope could share (or win) the league title if it wins out and gets help from Watson Chapel and Hot Springs (HS Lakeside's final two opponents). The Bobcats led HS Lakeside by two touchdowns in the fourth quarter last week before giving up two scores in the final five minutes, including the game-clinching two-point conversion run with 44 seconds remaining. Bobcat senior end McTelvin Agim has scored TDs at running back and kick returner the past two weeks. "We won't kick it to him," Cox says. Watch highlights of Hope's Week 7 loss to HS Lakeside here.

TV SHOW
Hooten's Arkansas Football TV show airs on KATV (Channel 7) at 11 a.m. Saturday's this fall.

LAST WEEK
Hootens.com correctly predicted 12 of 15 games (80 percent), nailing the point spread of Morrilton by eight points over Farmington. For the season, Hootens.com has correctly predicated 111 of 142 games (78 percent).

WEEK 8 PREDICTIONS (favored team in CAPS followed by point spread)
5A CENTRAL
PULASKI ACADEMY (32) at Mills: Pulaski Academy led Jacksonville 27-13 in the third quarter last week before a red zone interception sparked a 21-point outburst. Bruin sophomore QB Layne Hatcher passed for 506 yards and three TDs at Jacksonville. Mills' only win this fall was over winless LR Fair. The Comets yielded more than 400 yards rushing in last week's 14-point loss at Beebe.
LR McClellan at SYLVAN HILLS (6): The winner likely gets the No. 2 playoffs seed, although Sylvan Hills hosts Pulaski Academy Week 10. LR McClellan has scored 166 points the past three weeks. Junior Pierre Strong has scored five TDs the past two weeks. Sylvan Hills didn't play last week.
BEEBE (28) at LR Fair: Beebe pushes for the No. 4 playoff seed. Senior fullback Trip Smith ran 31 times for 175 yards and three TDs last week. LR Fair averages five points weekly.
Jacksonville is open.

5A EAST
BATESVILLE (14) at Blytheville: Batesville has won seven straight in the series by an average of 44-9. The Pioneers led Wynne 24-7 at halftime last week, easing to a 31-14 decision. Junior Kylan Robinson ran for a pair of TDs Wynne, including the game-clincher in the fourth quarter. Blytheville is tied for second in the league after winning last week at Valley View by five points. Junior Demekko Clark has rushed for 593 yards the past two weeks against Valley View and Greene County Tech.
Nettleton at FORREST CITY (1): Nettleton must win to keep its playoff hopes alive. Raider senior Joe Frazier ran 23 times for 183 yards in last week's 30-point win over Greene County Tech. Forrest City senior QB Tarik Jones has completed 72 of 132 passes (55 percent) for 874 yards and 11 TDs, with just five interceptions, this year. Senior linebacker Demetric Howard has 95 tackles, two sacks, one fumble recovery and averages 21 yards per kickoff return.
VALLEY VIEW (4) at Greene County Tech: GCT has given up almost 700 yards rushing the past two weeks. GCT senior QB Tyson Bayird ran 10 times for 82 yards and completed eight of 19 passes for 150 yards and a TD at Nettleton. Valley View's Jagger Cornelius ran for 85 yards and two TDs and tallied 78 yards receiving against Blytheville.
Paragould at WYNNE (21): Paragould usually plays well against Wynne, beating the Yellowjackets twice in the past eight seasons. Wynne trailed Batesville at halftime last week by 17 points.

5A SOUTH
Camden Fairview at HOPE (1): Hootens.com Class 5A Game of the Week.
HS LAKESIDE (21) at De Queen: An opposing coach says HS Lakeside can get to the state title game with its power running attack. The Rams trailed Hope 26-14 late in the fourth quarter last week, pulled within a TD with 5:03 left and Caleb Dean hauled in the winning 40-yard TD catch with 44 seconds left for a 27-26 triumph. Improved De Queen lost by 20 points to Camden Fairview. Watch highlights of HS Lakeside's Week 7 win over Hope here.
White Hall at HOT SPRINGS (21): Hot Springs coach Chris Vereen always gets the Trojans keyed up to play his alma mater. White Hall has won three straight over Hot Springs by an average of 41-32. Hot Springs improved its slight playoff hopes last week with a 21-0 shutout at Magnolia. Senior Cleo Floyd returned to the offense for the first time in a month, running 20 times for 103 yards and a TD. White Hall trailed Watson Chapel 35-0 at halftime last week.
Magnolia at WATSON CHAPEL (28): Watson Chapel led rival White Hall by 35 points in the first half of last week's 42-7 win. Sophomore QB Jakobi Jackson threw a pair of TD passes. Magnolia gained just 124 yards in last week's 21-0 loss to Hot Springs.

5A WEST
Clarksville at LR CHRISTIAN (22): LR Christian scored 22 straight points last week, nipping Greenbrier 43-42 with Damarea Crockett's winning TD and two-point conversion runs with 15 seconds left. Senior QB Kyron Sanders completed 18 of 22 passes for 225 yards and a score. Clarksville led Harrison 48-41 in the fourth quarter last week before giving up 10 unanswered points.
Farmington at VILONIA (1): Vilonia has lost three straight. The Eagles led Maumelle 24-19 after three quarters last week, but gave up two fourth-quarter TDs. Vilonia junior QB Luke Gordon passed for 237 yards and two TDs against Maumelle. Farmington senior Justice Hobbs has rushed for 1,033 yards and 11 scores this fall.
Harrison at GREENBRIER (7): Greenbrier must regroup after consecutive hard-fought games (beat Maumelle 42-40 Week 6 and lost to LR Christian 43-42 last week). Senior QB Harold Ross played with a foot injury, completing 20 of 28 passes for 293 yards and three TDS and running for a TD against LR Christian. Harrison rallied past Clarksville 54-48 last week. Goblin senior Kanon Kirkland ran for three TDs at Clarksville.
MORRILTON (2) at Maumelle: Morrilton junior Oshae Erby ran 23 times for 113 yards and two TDs in a 22-13 win at Farmington. Erby played sparingly early in the season, but emerged as the Devil Dogs' top running back the past three weeks (62 carries for 347 yards and four scores). Maumelle senior Demarian Johnson completed 14 of 22 passes for 148 yards and a TD in last week's eight-point win over Vilonia.