Class 6A - Week 8 - 2015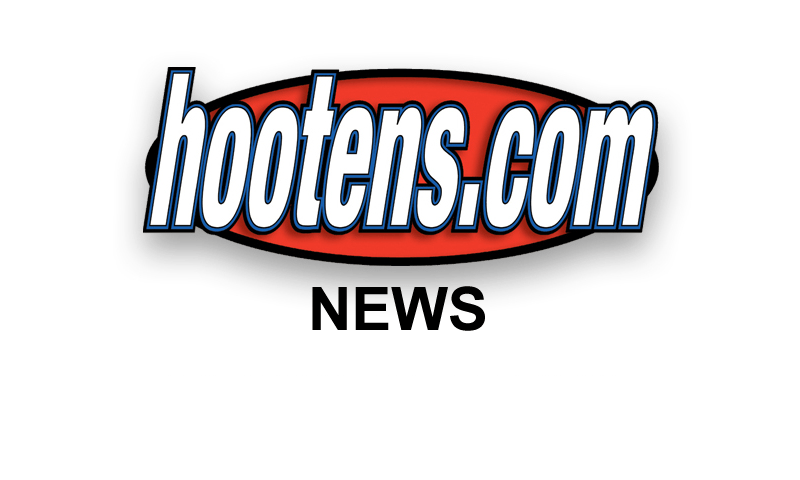 Hootens.com Rankings
Class 6A, Week 8, 2015
Copyright Hooten Publishing, Inc.

1. Pine Bluff (7-0)
2. Greenwood (7-0)
3. Benton (6-1)
4. Alma (5-2)
5. Jonesboro (5-2)
6. Searcy (5-2)
7. Siloam Springs (4-3)
8. Russellville (2-5)
9. LR Parkview (5-2)
10. Lake Hamilton (2-5)
11. El Dorado (5-3)
12. Marion (4-3)
13. Sheridan (3-4)
14. Texarkana (1-6)
15. Mountain Home (1-6)
16. LR Hall (0-7)

HOOTENS.COM GAME OF THE WEEK
No. 5 Jonesboro at No. 6 Searcy
Jonesboro has won 18 of its past 22 games against Class 6A members, losing twice to El Dorado and Pine Bluff. Searcy is the last 6A team to beat the Hurricane in the regular season, winning 28-24 in 2011.
Jonesboro averages 610 yards and 60 points per game in league play this fall with sophomores A.J. Aycock and Tyson Williams splitting time at quarterback. Aycock has completed 55 of 82 passes (67 percent) this season for 1,193 yards and 15 touchdowns with two interceptions. Williams has attempted 22 more passes than Aycock, completing 62 percent for 944 yards and 12 TDs with two interceptions. Explosive junior receiver Jonathan Adams, Jr. (6-3, 180) paces the Hurricane with 43 catches for 850 yards and 12 TDs.
Searcy looks to slow down Jonesboro with its ball-control offense and veteran defensive line. All-state senior tailback Luke Dixon ran 30 times for 132 yards and two TDs in last week's 35-28 loss at North Little Rock. The Lions led 28-14 after three quarters but managed only 45 yards and one first down on their final 13 plays. Three weeks ago, Searcy generated 353 yards on 85 plays in a 28-27 win over West Memphis. All-state senior end Jordan Slaughter (6-1, 210) paces the Lions this season with 79 tackles. Senior linebacker Tristion Brackenridge (6-1, 210) has recorded 61 stops.

HOOTENS TV SHOW
Hooten's Arkansas Football airs 11 a.m. on KATV 7 (ABC-Little Rock) Saturdays this fall. The show features the Hogs and their opponents.

LAST WEEK
Hootens.com correctly picked 10 of 11 games (91 percent) involving 6A teams. For the season, hootens.com has correctly predicted 69 of 90 winners (77 percent).

WEEK 8 PREDICTIONS (favored team in CAPS followed by point spread)
7A/6A CENTRAL
ALMA (3) at Russellville: Alma beat Conway 40-35 last week. The Airedales led 28-10 at halftime but trailed 35-34 with eight minutes left in the fourth quarter. Third-string sophomore QB Garrison Jensen ran 3 yards for the winning score to cap a 71-yard drive. Three weeks ago, Russellville lost to Conway 42-35. Junior QB Cale Fulsom has passed for 506 yards and six TDs the past two weeks in a 31-24 overtime loss at LR Catholic and 32-21 overtime win over Van Buren. Fulsom threw the game-winning two-point conversion pass last week against Van Buren.
Siloam Springs at GREENWOOD (34): Siloam Springs has allowed 37 ppg in its three league losses. Greenwood rushed for a season-high 385 yards in last week's 38-7 win over Bryant. The undefeated Bulldogs average 526 yards and 44 points weekly.

7A/6A EAST
Mountain Home at CABOT (34): Cabot junior FB Alex Roberts ran 30 times for 117 yards and two TDs in last week's 42-7 win over LR Central. Mountain Home lost at Central 41-7 two weeks ago.
JONESBORO (7) at Searcy: See Hootens.com Game of the Week.
NORTH LR (17) at Marion: North LR scored three TDs in the fourth quarter last week to beat Searcy 35-28. Junior RB Alex Day ran 28 times for 180 yards and two TDs. Marion lost to Searcy 49-14 two weeks ago.

6A SOUTH
Lake Hamilton at BENTON (28): Lake Hamilton beat El Dorado 31-22 last week. Junior RB Jonathan Buss ran 25 times for 131 yards and two TDs, while senior FB Eli Jackson rushed for 62 yards and a score. Three weeks ago, Buss ran 26 times for 135 yards in a 17-13 win at Texarkana. Benton mercy-ruled Texarkana 48-21 last week in Miller County. All-state senior QB Cason Maertens completed 19 of 31 passes for 298 yards and three TDs.
PINE BLUFF (21) at El Dorado: These teams have split the past four meetings. A year ago, Pine Bluff senior QB Ladarius Skelton generated 262 yards and six TDs in a 38-19 win over El Dorado. El Dorado finds itself in a familiar spot after back-to-back losses to Texarkana and Lake Hamilton. The Wildcats dropped three straight games in October last year before reaching the semifinals.
SHERIDAN (27) at LR Hall: Sheridan senior FB Brockton Brown ran 27 times for 197 yards and a TD in last week's 31-22 loss to LR Parkview. The Yellowjackets held Parkview to 81 yards rushing but gave up three long TD passes. Senior LB Chris Wheeler recorded 17 tackles. Brown has rushed for 1,317 yards and 12 TDs this fall.
Texarkana at LR PARKVIEW (6) (Thurs.): These teams have split the past two meetings, which have been decided by three points each. Texarkana rallied to beat Parkview 17-14 last fall, driving 80 yards for the game-winning score late in the fourth quarter. Two years ago, Parkview eliminated Texarkana 28-25 in the playoffs.