Class 3A - Week 8 - 2015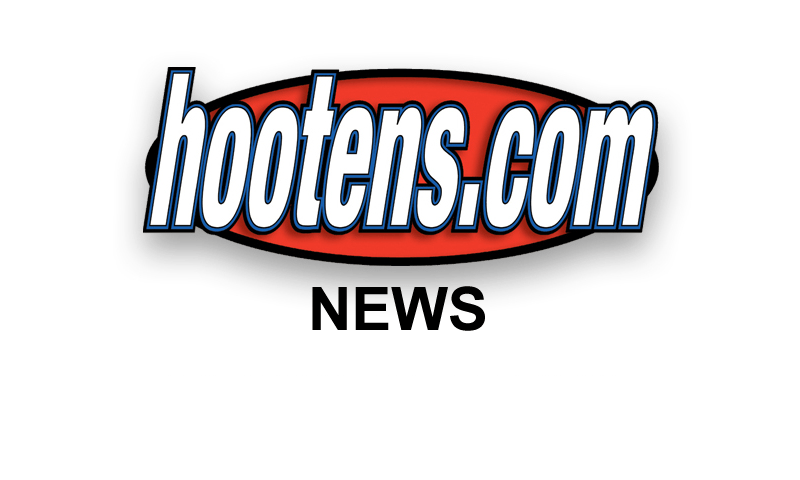 Hootens.com Rankings
Class 3A, Week 8, 2015
Copyright Hooten Publishing, Inc.

1. Smackover (5-2)
2. Lamar (7-0)
3. Harding Academy (6-1)
4. Charleston (4-3)
5. Fordyce (4-3)
6. C. Harmony Grove (6-1)
7. Prescott (5-2)
8. Danville (4-3)
9. Glen Rose (5-2)
10. Episcopal Collegiate (5-1)
11. Centerpoint (5-2)
12. Fouke (4-3)
13. McGehee (2-5)
14. H. G. Haskell (5-2)
15. Greenland (7-0)
16. Bald Knob (4-3)
17. Rivercrest (4-3)
18. Hoxie (5-2)
19. Mayflower (3-4)
20. Horatio (4-3)
21. Paris (4-3)
22. Cedar Ridge (6-1)
23. Manila (4-3)
24. Lavaca (4-3)
25. Mansfield (2-5)
26. Piggott (5-2)
27. Osceola (3-4)
28. Marianna (5-2)
29. Jessieville (3-4)
30. Booneville (1-6)
31. West Fork (4-3)
32. Atkins (3-4)
33. Melbourne (4-3)
34. Elkins (4-3)
35. Two Rivers (2-5)
36. Mountain View (3-4)
37. Barton (2-5)
38. Cedarville (1-6)
39. Perryville (2-5)
40. Green Forest (3-4)
41. Genoa Central (1-6)
42. Corning (0-7)
43. Rose Bud (1-6)
44. Marshall (1-6)
45. Bismarck (1-6)
46. Drew Central (2-5)
47. Yellville-Summit (0-7)
48. Lake Village (0-7)

HOOTENS.COM GAME OF THE WEEK
No. 1 Smackover at No. 6 Camden Harmony Grove
Top-ranked Smackover survived Fordyce 35-28 last week, its first test since a 13-7 loss to Junction City Week 2. Senior running back Keiandre Purifoy ran eight times for 99 yards, while senior receiver Jordan Jones caught three passes for 144 yards and two touchdowns. Senior RB Marques White (7-yard TD run) and sophomores Corbin Lee (33-yard TD run) and Tyrek Rucks (TD catch) each scored. Purifoy paces the Buckaroos this fall with 403 yards and eight TDs. Jones leads Smackover with 15 catches for 345 yards and five TDs. A year ago, Jones hauled in three passes for 150 yards in a 51-6 win over Harmony Grove.
Harmony Grove enters Week 8 as one of the more improved teams in the state. The Hornets were 2-5 this time last October. Six weeks ago, Harmony Grove upset 5-3A favorite Prescott 26-13. The Hornets ran 53 times for 232 yards, including 24 carries for 112 yards from senior RB Devin Venzant. Venzant leads Harmony Grove this year with more than 600 yards. Athletic senior quarterback C.J. Parham and talented sophomore receiver Jace Garcia make plays in the passing game. Watch highlights of Smackover's Week 7 win over Fordyce here.

HOOTENS TV SHOW
Hooten's Arkansas Football airs 11 a.m. on KATV 7 (ABC-Little Rock) Saturdays this fall. The show features the Hogs and their opponents.

LAST WEEK
Hootens.com correctly picked 21 of 24 games (88 percent) involving 3A teams, nailing the spread of Hoxie by six points over Osceola. For the season, hootens.com has correctly predicted 178 of 230 winners (77 percent).

WEEK 8 PREDICTIONS (favored team in CAPS followed by point spread)
1-3A
Marshall at CEDARVILLE (8): Marshall has lost 16 of its past 18 league games. A year ago, the Bobcats rushed for 342 yards in a 36-28 win over Cedarville. Cedarville has lost to West Fork and Elkins the past two weeks by a combined 16 points since beating Green Forest 42-34.
Elkins at WEST FORK (2): Both teams are undefeated in league play. West Fork has won five straight meetings by an average of eight points.
Green Forest at GREENLAND (18): Green Forest gave up 310 yards rushing in last week's 32-7 loss to Mountain View. Greenland rushed for a season-high 292 yards in a 39-18 win over Marshall.
Yellville-Summit at MOUNTAIN VIEW (16): Mountain View junior TB Chris Konkler ran 25 times for 192 yards and four TDs in last week's 32-7 win at Green Forest. All-state senior TB Josh Burns could return this week after sitting out the past five games with a broken foot. Yellville-Summit allowed 414 yards rushing two weeks ago in a 34-20 loss to Green Forest.

2-3A
MAYFLOWER (13) at Atkins: Mayflower dropped its first conference game last week, losing to Bald Knob 35-21. Atkins beat Barton 47-32, notching its first league victory. Two weeks ago, Mayflower generated 445 yards in a 52-22 win at Barton.
Barton at BALD KNOB (26): Barton falls to 0-5 in the conference. Bald Knob all-league junior RB DeShawn Gulledge ran 11 times for 123 yards and five TDs and caught six passes for 76 yards in last week's 35-21 win at Mayflower.
Rose Bud at HARDING ACADEMY (13): Harding Academy wins its 50th straight conference game via forfeit from a beat-up Rose Bud team low on bodies. All-league senior QB Alex Francis has completed 137 of 214 passes (64 percent) this fall for 1,773 yards and 22 TDs with three interceptions.
MARIANNA (18) at Perryville: Marianna trailed Harding Academy 26-16 at halftime last week in a 56-16 loss. Harding Academy returned a punt and a fumble for TDs. Perryville pounded Rose Bud 42-13, rushing for 211 yards on 32 carries. Sophomore Hunter Lawrence (5-11, 185) ran for 105 yards and three TDs.

3-3A
RIVERCREST (2) at Cedar Ridge: Rivercrest fell flat in last week's 39-21 loss at Manila. The Colts have allowed 41 ppg the past two weeks. Cedar Ridge has won three in a row since a 41-33 loss at Hoxie. The Timberwolves average 364 yards rushing per game in league play.
Corning at HOXIE (36): Corning has lost nine of its past 11 league games. Hoxie's conference title hopes are alive again after Manila's win over Rivercrest last week.
Manila at PIGGOTT (1): Manila stunned Rivercrest 39-21 last week. Senior QB Jake Helton ran 34 times for 193 yards and two TDs and threw a 20-yard TD pass to junior WR Timmy Smith. Junior Logan Hamilton returned an onside kick 50 yards for a score. Piggott coming off a 27-18 win at Melbourne and looking to avenge last year's 18-8 loss at Manila.
Melbourne at OSCEOLA (6): Both teams lost last week. Melbourne fell to Piggott 27-18, while Osceola lost to Hoxie 34-28 in overtime. Hoxie mercy-ruled Melbourne three weeks ago. Osceola eliminated Melbourne 14-7 in last year's playoffs after beating the Bearkatz 36-22 in the regular season.

4-3A
BOONEVILLE (1) at Mansfield: Booneville still fighting for a playoff spot but will likely need some help. It's been 19 years since the Bearcats missed the postseason. Mansfield coming off last week's 44-14 win at Two Rivers, its first league victory of the year.
Lavaca at CHARLESTON (23): Lavaca has lost three of its four league games by an average of 28 points. Charleston bounces back after last week's 38-20 loss at Lamar.
LAMAR (16) at Danville: Lamar rushed for 335 yards in last week's 38-20 win over Charleston. Senior RB Austin Hency ran 18 times for 92 yards and a TD. Junior QB Hunter Davenport missed most of the game after injuring his knee early in the first quarter. An MRI Monday morning revealed tears to his ACL and MCL, benching Davenport for the rest of the season. Senior backup Dusty Wilkins played well, filling in for Davenport. Wilkins quarterbacked the undefeated junior Warriors three years ago. Senior end Blake Kern intercepted two passes last week against Charleston. Danville has scored 56 ppg the past three weeks in wins over Booneville, Mansfield and Lavaca. All-league junior QB Jake Madding has rushed for more than 600 yards and 11 TDs in those three victories. A year ago, Lamar edged Danville 35-34. The Warriors denied Madding on a two-point conversion attempt with 26 seconds left.
Two Rivers at PARIS (13): Two Rivers has lost three straight games since surprising Booneville 40-34. Paris punches its ticket to the playoffs. The Eagles won two league games last season, including a 35-16 win at Two Rivers.

5-3A
PRESCOTT (21) at H. G. Haskell: Prescott all-state senior QB Trevor Pipkin passed for 378 yards and seven TDs in last week's 56-20 win at Glen Rose. A year ago, Pipkin passed for 329 yards and four scores in a 47-32 win over Harmony Grove. Harmony Grove all-state senior RB Jon Johnson rushed for a season-high 255 yards and two TDs in last week's 35-26 loss at Centerpoint. He rushed for 266 yards and three TDs on 41 carries in last year's loss at Prescott.
EPISCOPAL COLLEGIATE (34) at Bismarck: Episcopal Collegiate averages 48 ppg in league play. Bismarck has lost its four league games by an average of 47 points.
Centerpoint at GLEN ROSE (1): Centerpoint defeated Harmony Grove 35-26 last week. All-league junior QB Keenan Owens passed for 242 yards and three TDs. Owens has passed for 2,041 yards and 27 TDs this year. Glen Rose gave up seven TD passes in last week's 56-20 loss to Prescott. Senior RB Jordan Johnson ran 22 times for 159 yards and two scores.
HORATIO (6) at Jessieville: Horatio hammered Bismarck 49-0 last week. Senior FB Dante Jones rushed for 77 yards and three TDs. Jessieville has surrendered 47 ppg the past three weeks in losses to Glen Rose, Harmony Grove and Episcopal Collegiate.

6-3A
SMACKOVER (8) at C. Harmony Grove: See Hootens.com Game of the Week.
Drew Central at FORDYCE (35): Drew Central has been shut out the past two weeks. Fordyce refuels after pushing Smackover last week in a 35-28 loss. All-league senior RB Jakeymes Gates ran 29 times for 255 yards and three TDs. Watch highlights of Fordyce's Week 7 loss to Smackover here.
FOUKE (16) at Genoa Central: Fouke beat McGehee 41-36 last week, its second win over the Owls in three seasons. Sophomore RB Jarret Easley ran 22 times for 190 yards and three TDs. The Panthers should win out, reaching the playoffs with a 7-3 record. Genoa Central junior RB Brennan East ran 23 times for 142 yards in last week's 21-0 win over Drew Central.
Lake Village at MCGEHEE (29): Lake Village allows 47 ppg in league play. McGehee lost three turnovers in last week's 41-36 loss at Fouke. The Owls led 36-35 after three quarters.