Class 2A - Week 8 - 2015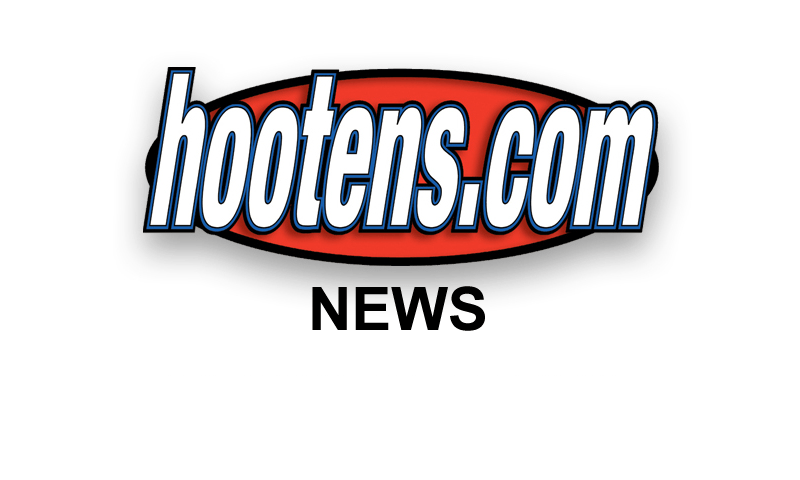 Hootens.com Rankings
Class 2A, Week 8, 2015
Copyright Hooten Publishing, Inc.

1. Rison (5-1)
2. Junction City (4-2)
3. McCrory (7-0)
4. Mount Ida (7-0)
5. Earle (6-1)
6. Hector (7-0)
7. Des Arc (6-1)
8. England (7-0)
9. Conway Christian (4-3)
10. Hazen (4-3)
11. Gurdon (4-3)
12. Lafayette County (6-1)
13. Spring Hill (4-3)
14. Brinkley (3-3)
15. Cross County (6-1)
16. Marked Tree (4-3)
17. Dierks (4-3)
18. Hermitage (2-3)
19. Strong (3-4)
20. Parkers Chapel (3-4)
21. Hackett (6-1)
22. Walnut Ridge (3-4)
23. Bearden (2-4)
24. Salem (3-4)
25. Murfreesboro (2-5)
26. Mountainburg (5-2)
27. Carlisle (3-4)
28. Augusta (3-4)
29. E. Poinsett County (3-4)
30. Magnet Cove (2-5)
31. Quitman (4-3)
32. Poyen (4-3)
33. Woodlawn (1-4)
34. Palestine-Wheatley (3-4)
35. Mineral Springs (0-6)
36. Foreman (1-6)
37. J.C. Westside (4-2)
38. Bigelow (0-6)
39. Clarendon (0-7)
40. Midland (1-6)
41. Union Christian (1-5)
42. Mountain Pine (1-6)
43. Magazine (1-5)
44. Decatur (1-5)
45. Marvell (0-7)
46. W. Yell County (0-7)
47. Cutter M. Star (0-7)
48. Rector (0-7)

GAME OF THE WEEK
No. 10 Hazen at No. 7 Des Arc
This rivalry now boasts its own hardware, the Pride of the Prairie trophy. The winner also takes sole possession of second place in the 6-2A. Des Arc running back/linebacker brothers Daylon and Ontario Conway and playmaker Colt Covington (1,000 all-purpose yards) make the Eagles soar. Physical senior QB Noah Kennedy operates behind a line anchored by senior OT/DT Matthew Tate (6-1, 350). Des Arc owns a plus 12 turnover margin, and its defense allows just 15 points per game. Covington has six interceptions and senior DE Jacob Adams has seven sacks. Hazen counters with senior RB Logan Penn (1,094 yards), who rushed for 230 yards last week in a blowout of Augusta. Hard-driving senior linemen Donovan Gurley (6-1, 320) and Khalid Mills open and shut holes up front. Gurley leads Hazen with 74 tackles. Senior RB/LB Dakota Aycock gains strength weekly after an early-season injury. Aycock ran for 100 yards last week vs. Augusta. Hazen won this matchup 20-0 last year. Des Arc won 8-0 in 2013.

LAST WEEK
Hootens.com picked 20 of 21 games (95 percent) involving Class 2A teams. It has correctly picked 164 of 197 (83 percent) for the season.

WEEK 8 PREDICTIONS (favored team in ALL CAPS followed by point spread)
3-2A
CROSS COUNTY (42) at Rector: Cross County senior Anfernee Davis (lower back) played for the first time in three weeks, carrying just 11 times for 31 yards in a 35-12 win over EPC. Senior DB Brayden Johnson re-injured a hamstring, making a cut after an interception. Junior QB Jacob Thomas completed eight of 15 passes to four different receivers for 196 yards and a TD with one INT. Senior linebacker Holden Byassee paces the Thunderbirds with more than 100 tackles.
E. Poinsett County at EARLE (10): Up-and-down Earle was tied with Salem 14-14 at halftime last week but took over in the second half for a 48-14 win. Senior RB Richard Merritt carried 28 times for 305 yards and three TDs, and Markese Brown caught five passes for 120 yards and a TD. EPC stalled in the red zone six times in a 35-12 loss to Cross County, but the EPC defense held Cross County to 149 rushing yards on 56 attempts.
Salem at MARKED TREE (15): In just his second year, senior WB DeAngelo Griffin (6-1, 185) has rushed for 752 yards (7 ypc) and 10 TDs in Coach Cody Wallis' Double Wing attack. Senior QB Blake Daniels has rushed for 483 yards and not committed a turnover the past three weeks. Senior DE Jaylon Gunn (50 tackles) owns six sacks and six TFL.
Midland at WALNUT RIDGE (8): Walnut Ridge has dropped two in a row after its 12-0 upset Week 5 of Cross County. Midland just notched its first win of the year over winless Rector.

4-2A
HECTOR (36) at Decatur: Junior QB Leng Lee triggers a Decatur team that earned its first win last week, 20-0 over Western Yell County. Hector junior QB Tanner Gaines completed nine of 10 passes for 197 yards and four TDs in a 47-14 win over Union Christian. For the second week in a row, six different players scored for Hector.
Magazine at J.C. WESTSIDE (17): Westside stays in position to earn the league's fourth playoff berth. The Rebels knocked off Dardanelle's JV last week for a varsity win.
MOUNTAINBURG (40) at W Yell County: Mountainburg bounces back from a 26-25 loss last week to Hackett that likely locks Mountainburg as the No. 3 playoff spot. Mountainburg QB Bobby Pixley completed five of nine passes for 47 yards and two TDs with his first interception of the season. Winless WYC has scored 14 points this year.
PALESTINE-WHEATLEY (1) at Hackett: Non-conference game goes to 6-2A member P-W. Hackett leads the 4-2A in scoring defense (11 ppg). However, Hackett senior QB Jacob McClure broke his ankle last week in the 26-25 win over Mountainburg.
UNION CHRISTIAN is open.

5-2A
MAGNET COVE (11) at Bigelow: Magnet Cove senior QB Harrison Wade completed 10 of 11 short passes last week that receivers took for 214 yards and five TDs in a blowout of Mountain Pine. A quicker passing game has allowed fewer sacks in recent weeks. Bigelow senior LB Trey Starks and DT Grant Hill (6-4, 264) spearhead a defense that allows 28 ppg.
Cutter M Star at CONWAY CHRISTIAN (42): Conway Christian amassed 503 yards last week in a 54-18 win over Quitman. Winless Cutter M. Star has been outscored 177-36 in league games.
ENGLAND (49) at Mountain Pine: England senior DE Zac Montgomery, junior safety B.J. Thompson, and junior MLB Simeon Brooks lead a defense that has allowed a Class 2A low 41 points this year. Mountain Pine allows 46 ppg.
POYEN (10) at Quitman: The winner likely secures the No. 3 playoff seed and a tough first-round playoff matchup with current No. 7 Des Arc or No. 10 Hazen. The 5-2A No. 4 seed travels to the 3-2A runner-up, possibly Cross County or Earle.

6-2A
Hazen at DES ARC (1): See 2A Game of the Week.
MCCRORY (39) at Augusta: Senior RB Kaigen Rogo rushed for 108 yards and two TDs and returned an INT for a TD last week in a 53-0 win over Clarendon. McCrory led 41-0 in the second quarter. Junior backup QB Ken Dewitt completed two of two passes for 70 yards and two TDs.
BRINKLEY (3) at Carlisle: Brinkley has had two weeks to prepare after an open week. Carlisle just edged Palestine-Wheatley 27-26 a week ago. Brinkley shut out P-W 25-0 Week 2.
CLARENDON (12) at Marvell: Clarendon wins for the first time since beating Marvell 48-8 one year ago.

7-2A
MOUNT IDA (21) at Dierks: No. 4 Mount Ida owns a plus 23 turnover margin with its first-team offense committing one turnover this year. The Lions have intercepted 15 passes and returned four for TDs. Senior QB/FS T.J. Wilson has intercepted a team-high five passes. Wilson has passed for 721 yards and 14 TDs with no interceptions.
GURDON (2) at Lafayette County: Gurdon safety David Sims (45 tackles), CB Maurien Ross (42 stops) and LB Jackson Kirkpatrick (40) lead the Go-Devils in tackles. Lafayette County senior RB Tre' Burks has rushed for 1,356 yards (13.4 ypc) and 17 TDs. Junior WR Cualan Williams has 13 receptions for 510 yards and 10 TDs.
MINERAL SPRINGS (6) at Foreman: Mineral Springs gets its first win of the season. It scored 28 points last week in a 30-point loss to rival Murfreeesboro, including two kickoff returns and an interception return for a TD. Foreman did not score in a 53-0 loss to Mount Ida.
Murfreesboro at SPRING HILL (5): Murfreesboro rushed for 493 yards last week in a 58-28 win over rival Mineral Springs, scoring eight TDs on 11 possessions. Murfreesboro junior TB Gavin Gardner exploded for 207 yards and four TDs.

8-2A
RISON (16) at Bearden: Top-ranked Rison led Parkers Chapel 40-0 at halftime a week ago, which ended up the final score. Six different Wildcats scored as Rison piled up 261 rushing yards. Rison held PC senior RB Dezmon Jackson to 24 yards on 11 carries. Bearden, which lost to PC 21-14 in overtime Week 3, intercepted three passes last week at Junction City but generated just 135 yards of offense in a 20-6 loss. Watch highlights of Bearden's Week 7 loss to Junction City here.
Woodlawn at STRONG (8): Strong won the league matchup with Woodlawn 24-8 last week when UCA commit LeAndre Rucks scored two TDs and rushed for 106 yards. This week's game will be a non-conference matchup.
JUNCTION CITY is open. Watch highlights of Junction City's Week 7 win over Bearden here.
PARKERS CHAPEL is open.
HERMITAGE is open.