Class 2A - Week 8 - 2013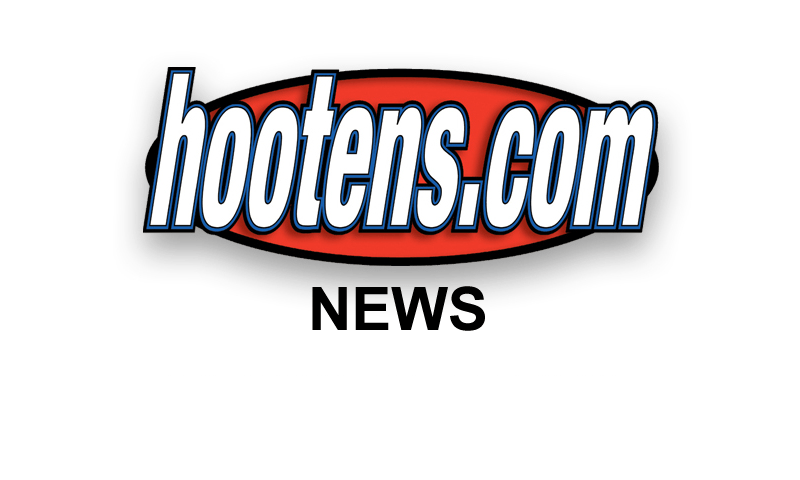 Hootens.com Rankings
Class 2A, Week 8, 2013
Copyright Hooten Publishing, Inc.
1. Junction City (7-0)
2. Bearden (5-1)
3. Carlisle (7-0)
4. Dierks (7-0)
5. Rison (5-2)
6. Gurdon (6-1)
7. E. Poinsett County (7-0)
8. Hazen (5-2)
9. Strong (5-2)
10. Magnet Cove (5-1-1)
11. Des Arc (5-2)
12. Hector (7-1)
13. Spring Hill (4-3)
14. Mount Ida (4-2)
15. McCrory (3-4)
16. England (5-2)
17. Cross County (4-3)
18. Marked Tree (5-2)
19. Palestine-Wheatley (3-3)
20. Salem (4-3)
21. Augusta (4-3)
22. Walnut Ridge (3-4)
23. Cutter M. Star (5-2)
24. Murfreesboro (4-3)
25. Parkers Chapel (2-5)
26. Mineral Springs (1-5)
27. Conway Christian (4-3)
28. Magazine (5-2)
29. Lafayette County (2-5)
30. Foreman (1-5)
31. Bigelow (3-4)
32. Brinkley (1-6)
33. Woodlawn (2-4)
34. Mountainburg (5-2)
35. Hackett (3-4)
36. Hampton (1-6)
37. Quitman (1-6)
38. Poyen (0-7)
39. Union Christian (2-4)
40. Cedar Ridge (1-6)
41. J.C. Westside (3-4)
42. Hermitage (2-5)
43. Western Yell County (1-6)
44. Decatur (2-5)
45. Clarendon (0-7)
46. Mountain Pine (0-7)
47. Hartford (1-6)
48. Marvell (0-7)
HOOTENS.COM GAME OF THE WEEK
No. 2 Bearden at No. 5 Rison
Rison outgained Bearden by 100 yards last year, but Bearden won an emotional game 26-20 to capture the No. 2 playoff seed and then reach the 2012 state title game. Junior QB Jamond Young, who exploded during that playoff run, is Bearden's team leader this fall, accounting for 1,300 yards. Junior WR DeVontae Ross (6-1, 180) leads the Bears in receiving. Senior Quentin Wilson (6-0, 170) led Bearden in receiving last year and has returned from a preseason injury. Senior DT Darwin Parham paces the Bearden defense (8 ppg) with more than 50 tackles.
Rison counters with a grinding offense triggered by tenacious senior QB Nathan Wilson (353 rushing yards & six TDs). Senior linemen Trevor Ragan (6-1, 250) and James Reed (6-2, 250) have graded the best up front. Senior Tristian Ward (6-1, 235) spearheads the defensive line with six tackles for loss, three sacks and seven QB hurries. Sophomore Chris Leaks (six TFL, five sacks, three fumble recoveries), senior Terrell Golden (four sacks) and junior Kirk Macon (six TFL) bolster a Rison defense that boasts 17 takeaways and allows just 55 yards rushing per game.
HOOTEN'S TV SHOW
Hooten's Arkansas Football TV show airs 10:30 a.m. Saturdays this fall on KATV 7 (ABC-Little Rock) and KXNW (Ch. 34 Fort Smith/Fayetteville). The show features the state's top recruiting prospects. Batesville will be featured as the Verizon/Nokia Siemens Networks Football Town of the Week.
LAST WEEK
Hootens.com correctly picked 16 of 24 games (67 percent) involving Class 2A teams. Hootens.com has picked 164 of 201 (82 percent) for the season.
WEEK 8 PREDICTIONS (favored team in ALL CAPS followed by point spread)
3-2A
Augusta at E. POINSETT COUNTY (28): EPC junior QB Aaron Scales playing on two bad ankles and still producing. He completed eight of 11 passes last week for 204 yards and two TDs in a 40-point blowout of Cedar Ridge. He has completed 60 percent of his passes for 1,124 yards and 15 TDs with five INTs. Senior Byron Scales (89 tackles) paces an EPC defense that allows 19 ppg. Watch highlights of EPC's Week 7 win over Cedar Ridge here.
Cedar Ridge at CROSS COUNTY (24): Cross County jumps back into the playoff picture in league full of parity. Coach Steve Williams calls his young Thunderbirds the worst tackling team he's ever (17 years) coached, but sophomore RB Anfernee Davis (1,100 yards) and senior RB Marquez Turner are hard to contain. Watch highlights of Cedar Ridge's Week 7 loss to EPC here.
Marked Tree at McCRORY (6): McCrory sophomore QB Cade Campbell ran 20 times last week for 143 yards, and sophomore Kaigen Rogo added 120 yards in a 38-30 win over Salem. Junior DT Rhett Martin (5-11, 265), who had preseason knee injury, played for the first time this season and made seven tackles. Marked Tree beat Walnut Ridge 12-8 with elusive senior Brody McCrary distributing to a talented group of 'backs and receivers.
Salem at WALNUT RIDGE (3): Salem struggling up front, allowing its dynamic senior QB Dillon Turner to be sacked four times and hurried six more times last week at McCrory. Walnut Ridge drove between the 20-yard lines last week at Marked Tree but could not execute in the red zone in a 12-8 loss.Watch highlights of Salem's Week 2 win over Yellville-Summit here.

4-2A
Hartford at UNION CHRISTIAN (35): UC went quietly and quickly last week at Hector, trailing 33-0 early in the second quarter. UC gives up 316 yards and 31 ppg. Watch highlights of Union Christian's Week 7 loss to Hector here.
HECTOR (39) at Decatur: Losing junior QB Victor Urquidi and WR Mario Urquidi to injuries hamstrung Decatur early in the season. Hector junior RB Tyler Brashears ran eight times for 116 yards and two scores last week in a 46-14 win over Union Christian. Watch highlights of Hector's Week 7 win over Union Christian here.
MAGAZINE (22) at JC Westside: J.C. Westside knocked off Dardanelle JV 20-10 last week. Magazine plays at Mountainburg next week, likely for the No. 2 playoff seed.
MOUNTAINBURG (28) at Western Yell: A Mountainburg win sets up an intriguing matchup Week 9 with Magazine for the second playoff seed.
DIERKS (42) at Hackett: Senior MLB Andy Tedder paces a Dierks defense that allows 12.4 ppg. Watch highlights of Dierks' Week 4 win over Gurdon here.
5-2A
Cutter M. Star at CONWAY CHRISTIAN (2): Mount Ida manhandled Cutter M. Star 43-8 last week. Two weeks ago, Mount Ida pulled off a fake punt to slip past Conway Christian 31-27. Conway Christian senior Chandler Ferrand averages 69 yards rushing, 151 yards passing and 92 yards receiving (70 percent of the offense) per game. Senior RB Ancil Lea has rushed for 310 yards, mostly in three games. Senior Caleb Dather leads Conway Christian with 100 tackles. Watch highlights of Conway Christian's Week 1 loss to Episcopal here.
MAGNET COVE (12) at Bigelow: Bigelow has posted consecutive wins over Mountain Pine and Poyen. Magnet Cove senior QB Jared Stanley is fresh off best game of season, completing seven of nine passes for 181 yards and four TDs in 49-7 win over Mountain Pine. Magnet's offensive line has missed few assignments the past two weeks with the return of Forest Irons to right tackle, allowing Jerry Ross to shift back to right guard.
MOUNT IDA (35) at Mountain Pine: Mount Ida got physical with Cutter Morning Star last week and ran away with a 43-8 win. Mountain Pine has lost 16 in a row.
POYEN (8) at Quitman: Poyen ends an eight-game losing skid. The Indians last won in the first round of the 2012 playoffs, 18-13 at Hackett.
6-2A
Clarendon at ENGLAND (28): England rebounds from a 40-13 loss at Des Arc. Clarendon pushed Palestine-Wheatley last week in a 30-24 loss. Clarendon has lost 13 of its past 15 games.
DES ARC (21) at Brinkley: Des Arc ran roughshod over England last week behind senior QB Jalen Holloway (117 yards, three TDs) and senior RB Zac Devore (115 yards, two TDs). Des Arc plays at Carlisle next week with a league title on the line and hosts Hazen Week 10. Watch highlights of Des Arc's Week 6 win over Palestine-Wheatley here and Brinkley's Week 3 loss to Episcopal here.
Marvell at CARLISLE (42): No. 3 Carlisle ran for 325 yards last week in a 40-12 win over Hazen. Senior RB Deron Ricks (6-0, 240) rumbled for 131 of those yards in the second half. Carlisle held Hazen to 240 total yards. Watch highlights of Carlisle's Week 7 win over Hazen here.
Palestine-Wheatley at HAZEN (12): No. 8 Hazen can't afford a hangover from its 28-point loss to Carlisle. Scrappy P-W fighting for a playoff berth, and a year ago the Patriots upset Des Arc. Watch highlights of Hazen's Week 7 loss to Carlisle here and highlights of Palestine-Wheatley's Week 6 loss to Des Arc here.
7-2A
GURDON (38) at Lafayette County: Lafayette County sophomore Tre'Darius Burks (5-9, 200) has been fearless and durable this fall. The return of senior TE/OLB Mason Clark (ankle) and the emergence of sophomore lineman Hunter Rowe and senior lineman Kyle Curry have bolstered the Go-Devils since they lost at Dierks a month ago. Watch highlights of Gurdon's Week 4 loss to Dierks here.
MINERAL SPRINGS (1) at Foreman: Mineral Springs plays about 14 players, and the lack of depth takes its toll in the second half of games. Mineral Springs trailed Dierks by a TD in the third quarter two weeks ago. Foreman tried to heal five injured starters during an idle Week 7.
DIERKS (42) at Hackett: Senior MLB Andy Tedder paces a Dierks defense that allows 12.4 ppg.
MURFREESBORO (2) at Spring Hill: Toss-up game. The winner likely grabs the No. 3 playoff seed.
8-2A
BEARDEN (8) at Rison: See 2A Game of the Week. Watch highlights of Bearden's Week 5 win over Parkers Chapel here.
JUNCTION CITY (42) at Parkers Chapel: Junction City junior QB Randall Holyfield (1,007 yards & 17 TDs) chasing graduated Shaq Hunter (1,924 yards) as the school's career passing leader. Junior DT Taylor Mason led Junction City last week with 19 tackles vs. Woodlawn. Junior Josh Armstrong leads the Dragons with 116 tackles. Watch highlights of Junction City's Week 5 win over Hampton here and highlights of Parkers Chapel's Week 5 loss to Bearden here.
Woodlawn at STRONG (35): Strong stays in position to grab fourth playoff seed, travel to Murfreesboro or Spring Hill in the first round of the playoffs. Strong beat Murfreesboro 29-12 three weeks ago.
HAMPTON (15) at Hermitage: Hampton notches its first conference win for first-year coach Wes Ables. Hampton led Parkers Chapel 13-0 at halftime last week but committed three turnovers in the second half. Watch highlights of Hampton's Week 5 loss to Junction City here.