Class 7A - Week 8 - 2015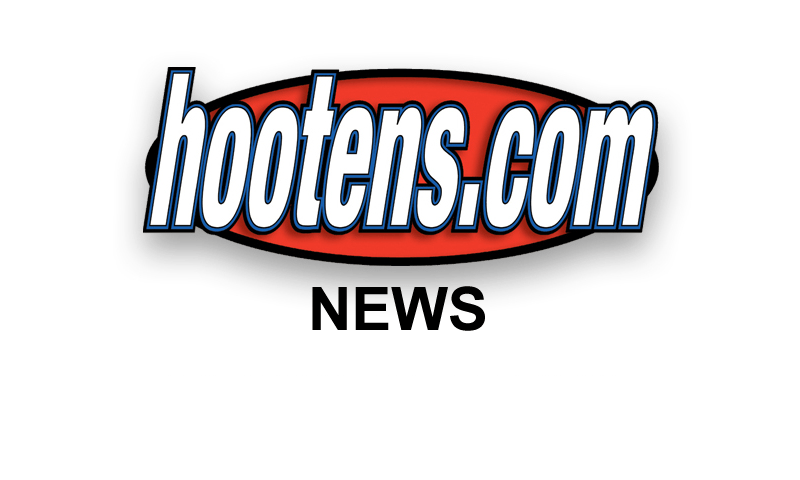 Hooten's Arkansas Football Rankings
Class 7A, Week 8, 2015
Copyright Hooten Publishing, Inc.

1. Har-Ber (6-1)
2. Fayetteville (6-1)
3. Cabot (7-0)
4. Bentonville (6-1)
5. Bryant (6-1)
6. FS Southside (4-3)
7. FS Northside (3-4)
8. LR Catholic (3-4)
9. West Memphis (3-4)
10. Conway (3-4)
11. North LR (3-4)
12. Springdale (1-6)
13. LR Central (2-5)
14. Rogers (1-6)
15. Van Buren (2-5)
16. Heritage (1-6)

HOOTENS.COM GAME OF THE WEEK
No. 10 Conway at No. 8 LR Catholic.
Conway has dropped back-to-back games to Class 6A schools, trailing 28-10 at halftime last Friday in Alma. Alma turnovers and Marquise Pleasant's 100-yard kick return spurred a second-half rally to put Conway up 35-34 in the fourth quarter. Alma third-string sophomore QB Garrison Jensen capped a 71-yard drive with a 3-yard run to win it.
The return of standout senior QB Andre Sale has helped Catholic outscore Class 6A schools the past two Fridays. Catholic beat Russellville 31-24 in overtime two weeks ago and Siloam Springs 31-21 last Friday. Lance Harville-Thomas carried 25 times for 151 yards and 2 TDs last week. The Rockets allow 27.8 points weekly.
Conway hasn't lost to LR Catholic since 2008.

LAST WEEK
Hootens.com correctly predicted winners in all 11 games (100 percent) involving Class 7A teams. For the season, Hootens.com is 70-15 (82 percent) predicting 7A winners.

WEEK 8 PREDICTIONS (favored teams in ALL CAPS)
7A/6A Central
Van Buren at BRYANT (14): Bryant got gutted by Class 6A Greenwood 38-7 last week, allowing 501 yards, including 385 rushing. Bryant totaled 87 yards its first two possessions and led 7-0 early, but Greenwood played fast in an effort to wear down the Hornets. In the second and third quarter, Bryant totaled less than 100 yards. Bryant still likely gets a first-round bye and likely plays host in the second round of the playoffs to the loser of Week 10's Bentonville at Fayetteville matchup. Van Buren has lost its past three games by a total of 10 points, including the past two weeks by a total of three points. The Pointers lost last Friday in overtime at Russellville 32-21. The Pointers tied the game in the fourth quarter on Jordan Barlow's 81-yard pass to Zach Wornkey.
Conway at LR CATHOLIC (3): Conway has dropped back-to-back games to Class 6A schools, trailing 28-10 at halftime last Friday in Alma. Alma turnovers and Marquise Pleasant 100-yard kick return spurred a second-half rally. The return of standout senior QB Andre Sale has helped Catholic win over Class 6A schools the past two Fridays.
ALMA (3) at Russellville: After losing three close games this season, Russellville coach Billy Dawson called a two-point pass play to beat Van Buren 32-31 in overtime last Friday. Cyclone junior QB Cale Fulsom passed to Jackson Hickey for victory. Russellville lost at LR Catholic in overtime a week earlier. Fulsom has passed for 506 yards and six TDs the past two weeks. Alma beat Conway 40-35 last week. The Airedales led 28-10 at halftime but trailed 35-34 with eight minutes left in the fourth quarter. Third-string sophomore QB Garrison Jensen ran 3 yards for the winning score to cap a 71-yard drive. Three weeks ago, Russellville lost to Conway 42-35.
Siloam Springs at GREENWOOD (34): Class 6A Greenwood rushed 58 times for season-high 385 yards and five TDs in last Friday's 38-7 win over previously undefeated Class 7A Bryant. The undefeated Bulldogs average 526 yards and 44 points weekly. Siloam Springs has allowed 37 ppg in its three league losses.

7A/6A East
Mountain Home at CABOT (34): Cabot remains undefeated, winning every game the past month by three TDs or more, including a mercy-rule victory of LR Central last Friday. Mountain Home lost at Central 41-7 two weeks ago. Cabot junior QB Jarrod Barnes and running back Alex Roberts combined for more than 200 yards rushing last Friday. Cabot likely plays host in the playoff semifinals to Springdale Har-Ber, which has a 5-0 record against the Panthers.
NORTH LR (17) at Marion: North LR rides a three-game win streak after rallying from two TDs down to beat Searcy in the final seconds last Friday. Marion lost to Searcy 49-14 two weeks ago. North LR RB Alex Day scored a game-winning TD in the final seconds each of the past two weeks. North LR totaled 396 yards offense (362 rushing) last Friday and Savana Melton nailed all five of her extra point kicks last Friday. North LR mauled Marion 70-8 last season.
LR Central at WEST MEMPHIS (7): LR Central just got mercy ruled at Cabot, a team West Memphis lost to by 21 points a week earlier. LR Central's talented backfield is led by senior Richard Hayes with 870 yards rushing.
JONESBORO (7) at Searcy: Jonesboro has won 18 of its past 22 games against Class 6A members, losing twice to El Dorado and Pine Bluff. Searcy is the last 6A team to beat the Hurricane in the regular season, winning 28-24 in 2011. Jonesboro averages 610 yards and 60 points per game in league play this fall with sophomores A.J. Aycock and Tyson Williams splitting time at quarterback. Aycock has completed 55 of 82 passes (67 percent) this season for 1,193 yards and 15 touchdowns with two interceptions. Williams has attempted 22 more passes than Aycock, completing 62 percent for 944 yards and 12 TDs with two interceptions. Explosive junior receiver Jonathan Adams, Jr. (6-3, 180) paces the Hurricane with 43 catches for 850 yards and 12 TDs.Searcy looks to slow down Jonesboro with its ball-control offense and veteran defensive line. All-state senior tailback Luke Dixon ran 30 times for 132 yards and two TDs in last week's 35-28 loss at North Little Rock. The Lions led 28-14 after three quarters but managed only 45 yards and one first down on their final 13 plays. Three weeks ago, Searcy generated 353 yards on 85 plays in a 28-27 win over West Memphis. All-state senior end Jordan Slaughter (6-1, 210) paces the Lions this season with 79 tackles. Senior tackle Tristion Brackenridge (6-1, 210) has recorded 61 stops.

7A West
SPRINGDALE HAR-BER (7) at FS Southside: After back-to-back emotional wins over Bentonville and Fayetteville, Har-Ber must regain focus quickly. Har-Ber QB Fuller Chandler's short pass to Trey Smith with 6 seconds left beat Fayetteville 47-43 last Friday, but Wildcat workhorse Luke Hannon was the MVP with five TDs and 318 yards rushing. Southside two-time all-conference safety Jace McCrea (6-2, 185; 4.5 speed) leads an improving Rebel defense. The Rebels shut out Rogers Heritage 20-0 last week.
BENTONVILLE (9) at Rogers: Rogers led at FS Northside 9-6 late in the first half last Friday but gave up 24 unanswered points. Bentonville has ripped Rogers in the old "Battle of Highway 71" the past five years by a average score of 46-4.
FS NORTHSIDE (4) at Springdale: Springdale scared defending state champion Bentonville last Friday. The Red Dogs had a TD pass called back by holding and Bentonville scored a late TD to win 28-3 win. Springdale senior QB Jack Lindsey passed eight times to Kyler Williams for 111 yards in the first half. Northside's defense shut out Rogers in the second half and Grizzly QB Max Frazier ran for two TDs and passed for another for a 30-9 homecoming victory. The winner of Week 10's Northside vs. Southside rivalry likely earns a No. 4 playoff seed and home game in the first round.
Rogers Heritage at FAYETTEVILLE (50): Fayetteville rebounds from last week's last-second loss at Har-Ber to score Coach Daryl Patton's 111th win at the school. Heritage ranks at or near the bottom in most 7A-West statistical categories.