Class 4A - Week 8 - 2015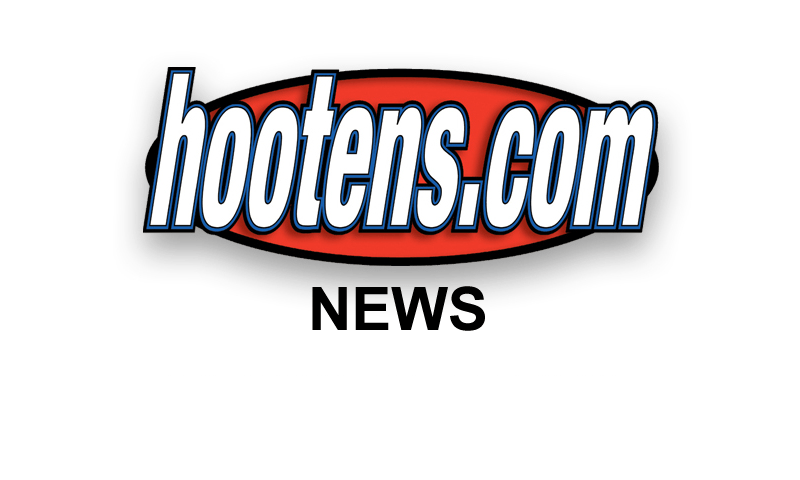 Hootens.com Rankings
Class 4A, Week 8, 2015
Copyright Hooten Publishing, Inc.

1. Dardanelle (7-0)
2. Nashville (7-0)
3. Pulaski Robinson (7-0)
4. Hamburg (6-1)
5. Gosnell (6-0)
6. Warren (6-1)
7. Prairie Grove (6-1)
8. Pocahontas (7-0)
9. Malvern (5-2)
10. Fountain Lake (5-2)
11. Star City (4-3)
12. Dollarway (5-2)
13. Ashdown (5-2)
14. Crossett (6-1)
15. CAC (6-1)
16. Shiloh Christian (4-2)
17. Gravette (5-2)
18. Dover (6-1)
19. Arkadelphia (3-4)
20. Pottsville (4-3)
21. Stuttgart (5-2)
22. Pea Ridge (5-2)
23. Heber Springs (3-4)
24. Ozark (3-4)
25. Lonoke (3-4)
26. West Helena (3-4)
27. Monticello (2-5)
28. Highland (4-3)
29. Mena (2-5)
30. Newport (1-6)
31. Dumas (3-4)
32. DeWitt (2-5)
33. Trumann (4-3)
34. Lincoln (3-4)
35. Huntsville (3-4)
36. Southside Batesville (4-3)
37. Riverview (3-4)
38. Gentry (3-4)
39. Jonesboro Westside (2-5)
40. Harrisburg (2-5)
41. Baptist Prep (1-6)
42. Clinton (1-6)
43. Brookland (1-6)
44. Subiaco Academy (2-5)
45. Berryville (2-5)
46. Cave City (1-6)
47. Bauxite (0-7)
48. Waldron (0-7)

HOOTENS.COM GAME OF THE WEEK
No. 3 Pulaski Robinson at No. 1 Dardanelle

Both teams are unbeaten and untested this fall, and the winner probably gets the conference title and top playoff seed. Defending 4-4A champ Dardanelle has won 12 straight conference games. The Sand Lizards outscore opponents 45-12 weekly. Versatile senior Chris Kershner committed to UCA in July. Kershner has 43 carries for 624 yards (14.5 yards per carry) and eight TDs this fall, completed seven of 15 passes for 114 yards and a TD and caught 22 passes for 414 yards (18.6 ypc) and six scores. "Everybody knows about Kershner, you've got to find him every play," Pulaski Robinson coach Todd Eskola said. Sand Lizard junior quarterback Eylas Carter completes 42 of 48 passes (72 percent) for 676 yards and nine TDs, and he's rushed 36 times for 259 yards (7.2 yards per carry) and six scores. Senior Daniel Craig fills in at running back (38 carries for 306 yards and four scores) and paces Dardanelle's dominating defense with 71 tackles. Junior lineman Caden Brown has 43 tackles this fall, including 13.5 tackles for loss, one forced fumble and one interception. Kershner has a team-best three interceptions at safety, while senior cornerback Turner Partin played well the past two weeks.

Pulaski Robinson outscores opponents 49-16, notching a 43-22 Week 3 triumph over Class 7A Rogers Heritage. Senior QB Brennan Johnson "makes them go," Dardanelle coach Josh Price says. "He presents a matchup problem because of his versatility." Johnson completes 63 of 94 passes (67 percent) for 1,276 yards and 15 TDs this season, with just three interceptions. Johnson played just one quarter each of the past two weeks with blowout victories over Subiaco Academy and Clinton. Senior T.J. Hammonds committed to Arkansas in the spring. Hammonds ran four times for 65 yards and four TDs in last week's 30-point win over Clinton. He's rushed 55 times for 817 yards (14.9 yards per carry) and 15 TDs this fall, and caught 10 passes for 228 yards (22.8 yards per catch) and three scores. Junior Myles Fells missed two games with a knee injury early this fall, but he's rushed more than 300 yards and six TDs. Sophomore Nathan Page averages 10 yards per carry and 24 yards per reception. "They are absolutely loaded at the skill positions," Price says. Page has six interceptions at cornerback.

TV SHOW
Hooten's Arkansas Football TV show airs on KATV (Channel 7) at 11 a.m. Saturday's this fall.

LAST WEEK
Hootens.com correctly predicted 19 of 24 games (79 percent) last week. For the season, Hootens.com correctly predicted 187 of 233 games (80 percent).

WEEK 8 PREDICTIONS (favored team in CAPS followed by point spread)
1-4A
PEA RIDGE (21) at Berryville: Pea Ridge must rebound after consecutive losses to Gravette and Prairie Grove by a combined 62-28. Blackhawk sophomore Hayden Holtgrewe caught seven passes for 163 yards and a TD last week. Berryville trailed Gravette 42-0 at halftime last week.
Gentry at PRAIRIE GROVE (24): Prairie Grove has won six straight since losing the opener to Class 5A Farmington, including three straight wins over Gravette, Shiloh Christian and Pea Ridge by a combined 146-68. Tiger QB Sam Dodd completed 14 of 23 passes for 225 yards and a TD in last week's 24-point win at Pea Ridge. Gentry trailed Shiloh Christian 28-14 late in the third quarter last week before losing by 28 points. Gentry's defense scored a TD against Shiloh Christian.
GRAVETTE (18) at Huntsville: Gravette can finish as high as the No. 2 playoff seed if it wins out. Lion senior Jordan Burnett has rushed for 254 yards the past two weeks, and he has 838 yards and 11 this fall. Huntsville missed an extra point with one minute left last week that likely would have forced overtime in a 27-26 loss at Lincoln. Huntsville's Brian Lemus ran 16 times for 167 yards and three TDs.
Lincoln at SHILOH CHRISTIAN (20): Shiloh Christian finishes as the No. 2 playoff seed if it wins out. The Saints D allowed Lincoln just one TD last week, and came up with a pair of crucial fourth-down stops. Lincoln's Caleb Loyd ran for a TD and threw 89 yards.

2-4A
CAC at LONOKE (2): Lonoke kept its playoff hopes alive with a 10-point win at West Helena. Senior Justin Meadows caught an 86-yard TD pass (his only touch of the game). CAC senior Braylon Harris ran for three TDs and QB Noah Evans threw a 68-yard TD pass in last week's 30-point win over Southside Batesville, as CAC scored 42 points in the first half.
Southside Batesville at HEBER SPRINGS (17): The Panthers have never lost to Southside Batesville. Heber Springs senior QB Hunter Chandler returned in last week's 13-point win at Newport, his first game in a month. Chandler passed for 309 yards and a TD and ran for a pair of scores.
STUTTGART (3) at West Helena: Stuttgart could win the conference title with a big finish (its final three opponents are West Helena, Lonoke and CAC). Ricebird junior Kirk Hughes ran for a pair of TDs in last week's 16-point win over Riverview. West Helena scored on its first possession last week against Lonoke, but didn't score again until the final minutes.
NEWPORT (1) at Riverview: Riverview trailed Stuttgart by nine points in the final minutes last week before throwing an interception on the goal line. Raider senior outside linebacker Jesse Dunbar has 64 tackles this season, including eight tackles for loss. Newport gives up 35 points a game.

3-4A
Brookland at TRUMANN (13): Trumann's 37-14 win over Brookland last year snapped a two-game losing streak in the series. The Wildcats impressed two weeks ago at Gosnell, but lost to Harrisburg by one point last week.
Cave City at HIGHLAND (14): Highland led undefeated Gosnell 7-6 in the middle of the second quarter last week, but lost by 29 points. Cave City averages 23 ppg.
Pocahontas at GOSNELL (1): A battle of unbeatens, and the winner sits atop the conference, getting a No. 1 playoff seed and potential first-round playoff bye. Gosnell has won six of the past eight in the series, but Pocahontas won last season by six points. Pirate senior running back Carlos Blackman has rushed for almost 1,200 yards and 20 TDs this fall. "Defense alignment is our key, they like to outnumber you on one side," Pocahontas coach Charles Baty says. Pocahontas senior Eric Wolf (70 carries, 504 yards and six TDs) and junior Barkley Sorg (43 carries, 309 yards and eight TDs) pace the Redskin rushing attack. Versatile junior QB Reece Coates has passed for 815 yards and 14 TDs, with just one interceptions, and he's rushed for 633 yards and 13 scores.
JONESBORO WESTSIDE (3) at Harrisburg: This could help decide a playoff spot after Harrisburg's shocking 33-32 win over Trumann. Harrisburg's Malik Versie ran 46 times for 242 yards against Trumann. Jonesboro Westside, winners of consecutive games, averages 19 ppg.

4-4A
CLINTON (2) at Baptist Prep: Baptist Prep led Subiaco Academy 14-0 in the first quarter last week when the game was declared official because of an electrical problem. Eagle senior Andre Malloy ran for both TDs. Clinton, playing its fourth QB of the season following season ending injuries to Kannon Bradley (Week 2) and Kort Weaver (Week 4). The Yellow Jackets average 16 points and 217 yards per game.
Pulaski Robinson at DARDANELLE (4): Hootens.com Class 4A Game of the Week.
Ozark at DOVER (10): Dover running back turned QB Luke Price passed for 120 yards and a TD and ran for a pair of scores in last week's 29-14 victory at Pottsville. Ozark QB Austin Wheelis hit senior receiver Jaron Harris for a 27-yard TD last week, pulling the Hillbillies within 14-6 of Dardanelle in the middle of the second quarter. But Ozark didn't score again.
POTTSVILLE (27) at Subiaco Academy: Pottsville's D couldn't stop Dover's straight-ahead running attack last week. Apache senior Jake Dugger passed for 149 yards in a 15-point loss to Dover. Subiaco Academy trailed Baptist Prep 14-0 in the first quarter last week when a power failure canceled the remainder of the game.

7-4A
Arkadelphia at ASHDOWN (4): Ashdown tallied just 71 yards in the first half of last week's 19-point loss at Nashville. Panther senior Brandon Northcross returned a kickoff 94 yards for a TD and caught five passes against Nashville. Ashdown's defense and special teams have scored 11 TDs this year. Arkadelphia kept its playoff hopes alive with last week's nine-point win at Mena. The Badgers surrender 28 points a game.
BAUXITE (6) at Waldron: A battle of the only two winless teams in Class 4A. Bauxite has been outscored 311-104 this year, while Waldron has been outscored 320-89.
Malvern at FOUNTAIN LAKE (1): A crucial game for playoff seeding. Malvern blanked winless Waldron 42-0 last week. Junior Jamari McCollum ran for 120 yards and three TDs, while senior QB Trace Collie completed nine of 15 passes for 74 yards and a TD and ran six times for 89 yards and two scores. Five Fountain Lake RB's average at least eight yards per carry, including senior Parker Ross (88 carries, 739 yards and 13 TDs).
Mena at NASHVILLE (21): Nashville senior defensive end Billy Stewart sacked Ashdown twice times last week, upping his state-best sacks to 12. Stewart has 49 tackles, including nine tackles for loss. Nashville senior QB Leonard Snell has passed for 825 yards and four TDs and rushed for 942 yards and 14 scores in 2015. Mena finished as state runner-up last season but likely must win out or get lots of help to make the playoffs this fall.

8-4A
HAMBURG (7) at Crossett: The winner gets the Ashley County Bowl Trophy. These teams are a combined 12-2 this fall. Hamburg has beaten Crossett five straight times, including 41-13 a year ago. The Lions have given up just 30 points the past five games. Hamburg QB Stetson Selby passed for 117 yards and a TD in last week's 21-14 win over Dollarway. Crossett senior QB Hunter Welch has passed for 1,836 yards and 20 TDs this fall, captaining an offense that averages 372 yards weekly.
DUMAS (2) at DeWitt: Dumas won eight straight in the series from 2006-2013, but DeWitt beat the Bobcats by five points a year ago. Dumas trailed Star City 14-7 at halftime last week before getting outscored 21-7 in the second half and losing its fourth straight game. Bobcat senior Quan Jackson has rushed for almost 500 yards and three TDs this fall. DeWitt junior Dee Dee Bradford has 118 carries for 647 yards and five TDs this fall. Juniors Jamari Gamble and McCoy Sollars each have 42 tackles.
STAR CITY (3) at Dollarway: The winner secures at least the No. 3 playoff spot. Balanced Star City averages 188 yards passing and 177 yards rushing weekly. Senior Blake Wynn caught 10 passes for 123 yard sand three scores in last week's 21-point win over Dumas. Wynn has 35 catches for 563 yards and five scores in 2015. Dollarway lost at Hamburg last week by seven points after failing to score late in the game. Senior Markel Scott ran for 184 yards and a TD.
Monticello at WARREN (17): The winner of the Saline River Shootout gets a 146-pound trophy. Warren junior QB Hayden Lassiter completed 18 of 29 passes for 162 yards and five TDs in last week's 34-point win over DeWitt, while junior Dennis Daniels ran 15 times for 141 yards. Monticello likely missed the playoffs for the second straight season. Junior QB Jeff Carmical completes 70 of 138 passes for 14 TDs this fall, while senior RB Dre Millet has 70 carries for 402 yards and four scores.