Arkansas vs. No. 10 Georgia: similar teams slug it out in Little Rock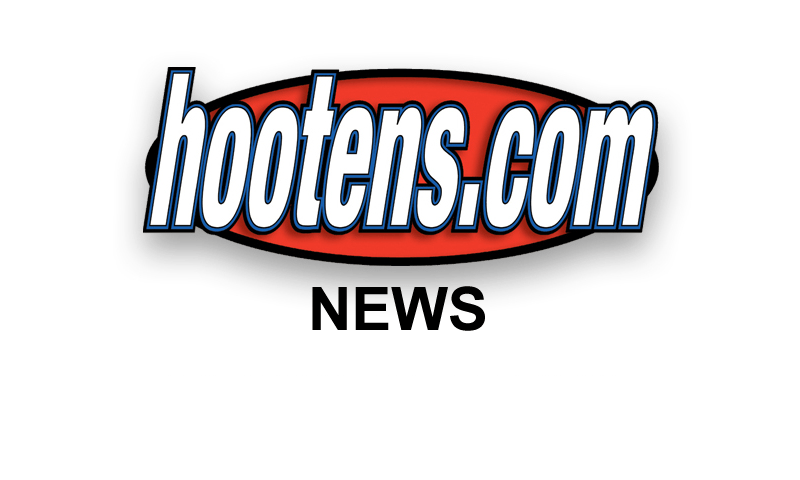 | | |
| --- | --- |
| | |
| | Arkansas HC BRET BIELEMA |
FAYETTEVILLE - The same problems once-beaten Alabama presented the Arkansas Razorbacks a week ago in Fayetteville, the once-beaten Georgia Bulldogs present Saturday in Little Rock.

Georgia, ranked 10th as opposed to the No .5 and No. 7 national rankings that Auburn and Alabama bore into SEC victories over Arkansas this season, brings a 5-1 overall and 3-1 SEC East record into Saturday's 3 p.m. SEC Network televised game.

Arkansas brings a 3-3, 0-3 SEC West record into the only game it plays in Little Rock this season.


Like Coach Nick Saban's Alabama Crimson Tide, Coach Mark Richt's Georgia Bulldogs boast a run-stopping ball-control defense and a run-oriented play-action passing offense.

In last Saturday's 14-13 titanic struggle and loss to the Crimson Tide, Alabama held Arkansas' running attack to to 89 yards. It had netted 153, 495, 438, 212, and 285 rushing its first five games.


Georgia may not be as literally big against the run and rushing the pass as Alabama, but it is quicker, Arkansas offensive coordinator Jim Chaney said.

"I think Alabama runs well and has good stature, but I think Georgia has a great amount of speed," Chaney said. "This group flies around. They've got a couple of cheetah cats coming off the edge. They can really fly."

Outside linebackers Leonard Floyd, Jordan Jenkins and Ramik Wilson are among the "cheetah cats."


Arkansas defensive coordinator Robb Smith said preparing for Alabama's offense is preparing for Georgia's offense and vice-versa.

"There is a lot of carryover," Smith said. " I would characterize them as a pro-style team, especially with their running game."

For Georgia's first five games, its running game was characterized by Todd Gurley, acknowledged the best 'back in college football and sure-fire to be the Doak Walker Award winner and a Heisman Trophy candidate.

But Gurley was suspended by Georgia before its 34-0 victory over Missouri, pending allegations he violated NCAA rules regarding receiving compensation for signing autographs. Georgia investigates and then must turn its findings to the NCAA with whom George President Jere Morehead met Thursday in Indianapolis.

"'There is no new news at this time and no further comment is necessary," Morehead was quoted in a statement after the meeting.

Just what Richt expected.

'We will let you know if his status changes," Richt posted Thursday morning on Twitter. "Not anticipating it to change this week.'

No Gurley certainly didn't take the bite out of the Bulldogs at Missouri. Nick Chubb, a 5-10, 228 freshman backup running back, not only started but led the shutout victory over the defending SEC East champion in Columbia, Mo., with 34 carries for 143 yards.

"Obviously, that was fitting Gurley very, very well and it fits him (Chubb) very, very well," Arkansas coach Bret Bielema said.

Arkansas senior linebacker Braylon Mitchell says Gurley or no Gurley preparations don't matter because of Chubb.

"There is not much difference," Mitchell said. "They are both powerful runners. We just have to be prepared for whichever one of them is going to play and go out there and do our thing."

Robb Smith concurs.

"Whether Gurley plays or not they have have a couple of running backs that can certainly do what they want them to within their system," Smith said.


Alabama has a great running back, T.J. Yeldon, but Arkansas held the Tide to 66 net rushing yards and forced Alabama to pass more often and with little success to its All-America candidate receiver, Amari Cooper.

While a running team, Georgia quarterback Hutson Mason consistently attempts 22 to 28 passes per game and completes 70 percent of them.

"They can lull you to sleep," Arkansas defensive backfield coach Clay Jennings said of Georgia's run, run, run then sudden play-action pass. "They've got those big 6-3, and 6-2 receivers, and they're going to throw it up and let those guys try to catch it."

It sounds much like Arkansas' offense, mounting a running game behind a huge line and first-class running backs Jonathan Williams and Alex Collins with Brandon Allen mixing in the play-action pass, catching defenses rushing to defend the run.

Exactly, says Smith, citing best-against-best practice for Arkansas feeding into the defense's success against Alabama and lending familiarity prepping for Georgia.

"I think no matter how you cut it going against our offense on a daily basis helps us and makes us better and makes us a more physical defense," Smith said. "I think the last two weeks have been very helpful to us."

For his part, Richt said every time the Bulldogs practice their best offense against their best defense it naturally prepared them for Arkansas.

'"We're pretty similar in a lot of ways as far as how we go about our business so I don't think our style is going to shock them or their style is going to shock us," Richt said. "It's just going to be a matter of two very physical teams wanting to see who's tougher."




"