RazOrbaX Report: Hootens.com coach Smithson breaks down Kentucky game tape, recalls 1978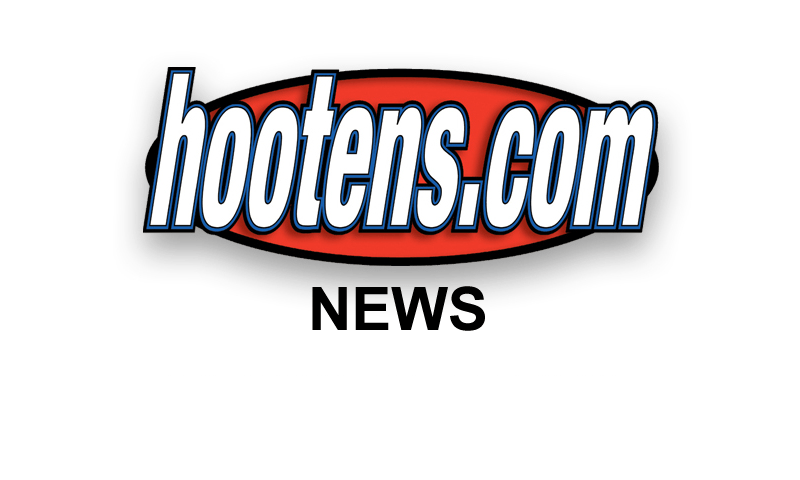 FAYETTEVILLE - The 1978 Arkansas Razorbacks were winding down a successful but unfulfilling season. Sports Illustrated's preseason No. 1 had lost midseason games to Texas and Houston and was not in the SWC championship mix, much less the national title talk. Texas Tech came to town with a 7-3 record with losses only to Southern Cal, Texas and Texas A&M. Ron Calcagni is brilliant in his last start in Fayetteville. The Razorbacks score on their first six possessions and win easily 49-7.
Dennis Johnson ran for 82
yards against Kentucky.
Rain. We wanted it all summer. Now we are getting it! I do not mind setting in the rain to watch a game but setting up and executing tailgates are not fun in the rain or wind. It was a blustery Saturday and looked like the bottom would drop out any minute, but the rain held off until game time. It was the only weather forecast that was correct! Most of the fans did not even tailgate, but I was surprised by the crowd of 67,000-plus at the beginning of the game. Our HOGS always deserve the support.

Could a team look any sharper to open a game than Arkansas did Saturday? Kick off into the end zone, three and out, first play touchdown and do it all over again. Every time Ronnie Wingo enters the game I watch for the wheel route. He has made a living on it in his career at Arkansas. SEC teams have been burned buy it enough to also look for it when he enters the game. It must have been a big surprise for Kentucky when freshman Jonathan Williams circled out of the backfield. The UK linebacker was in position to pick him up, if he ran a stop or out route, but Williams blew by him giving Tyler Wilson an easy throw. I noticed against Auburn and this week against Kentucky more two-running back sets by the HOGS when they are in the shotgun or the pistol set. And it is usually two running backs not a fullback or an H back. On several occasions over the past two weeks, both Davis and Johnson have been in the backfield together, and Williams was added with Wingo sidelined for this game. It gives Wilson one more weapon in his arsenal. On Williams' wheel route, the play fake was to Knile Davis. With most of the defensive eyes on Wilson, Davis, Johnson or Hamilton, having a freshman like Williams as another option is great. While Austin Tate has done well, just imagine the possibilities when Chris Gragg returns.

Speaking of the running backs, Knile Davis ran much more north and south this week, and his production was way up: 5.2 yards a carry on 13 tries. Dennis Johnson, though, is Arkansas' leader at running back this season. He only got 12 carries but had 82 yards. The offensive line did a good job, and if the Razorbacks can rush for at least a 161 yards a game the remainder of the season, it will be a good finish.

The Arkansas defense was almost as sharp as its offense. Giving up only 170 yards, including a play that was 61 yards, is what Arkansas fans were hoping for when the season started. The defensive line again was the strong point, even without D. D. Jones. It was a painful beginning to the season with all the injuries. But the younger players, along with some vets who had played special teams over the years, are getting more comfortable starting, reading their keys and reacting.

The HOG tackling has been the best of the season the past two weeks, and that will have to continue for the rest of the year. Defensive coordinator Paul Haynes is getting a feel for what his players can do and has done a fantastic job with the blitz packages this year. Over the last two weeks I have seen cornerbacks, every linebacker and even an safety come on a blitz. I have seen the ends drop off in coverage, play gap responsibility and then bring the heat off of the corner and get after the quarterback. The teams left on the Arkansas schedule will test the secondary in a big way, and all of these things must continue to improve. Executing and winning definitely help the confidence level of this defense.

HOT POINT Checkup
DEFENSE
BE DISRUPTIVE: The Arkansas D-line must bring it and control the line of scrimmage. And that they did! 2.6 yards a carry is a winning stat.

SECOND & THIRD QUARTER EFFORT: They score 71 percent of those points in the second and third quarter (82 out of 116). Great defensive effort in these quarters will go a long way to securing a victory. One score of the game was great. It did come in the third quarter, though.

TACKLE WELL: While we all want turnovers, making the tackle first is the most important thing. The HOG defense did not miss many (if any) this week, and that will make winning ballgames easier.

OFFENSE
NO TURNOVERS IV: Do not turn the ball over. For the first time this year, MISSION ACCOMPLISHED!

REDZONE EFFENCENCY: Five trips inside the 20 and five TDs. Enough said.

TAKE WHAT THE DEFENSE GIVES: Do not force the run or the pass. 27 runs, 34 passes and 533 yards. The Razorbacks did just that.

KICKING GAME
GET YOUR GROVE BACK: Getting back in the groove against UK is a must. Kick off out of the end zone and be considered automatic on field goals. Zack was on again. All kickoffs to or through the end zone with one into the stands!

RETURNS: Cover and tackle, block and hold on to the ball. When you only punt twice for a 42-yard net and give up no returns, job well done. Minor did a good job of deciding to catch a punt or let it go. He gave up some yardage on the rolls but did get 33 yards on three returns. His negated-by-penalty TD was exciting.

UP NEXT: OLE MISS IN 2 WEEKS
So now the Razorbacks have a little momentum and a week off. They do not need to pat themselves on the back. While you cannot get a do-over, I would love to see the team that played Saturday night against ULM and Rutgers. A dangerous and hungry Ole Miss team is watching the film and licking its chops for the opportunity to get after the Arkansas secondary. If Arkansas has any thoughts of making a bowl game, THIS is the game they must win. There are many season-closing scenarios, but it begins with a victory over a good Mississippi team. Little Rock must turn out and regain its edge as a loud and difficult venue for visiting teams. At this point, Razorback nation is breathing a little easier, and the HOGS are getting a little healthier. Now, if we can just have the rain fall Sunday through Thursday.




"