Class 4A - Week 7 - 2015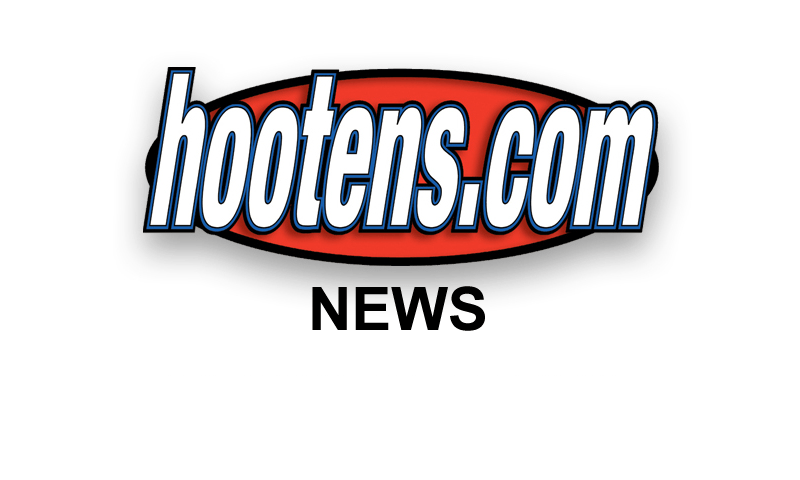 Hootens.com Rankings
Class 4A, Week 7, 2015
Copyright Hooten Publishing, Inc.

1. Dardanelle (6-0)
2. Nashville (6-0)
3. Pulaski Robinson (6-0)
4. Hamburg (5-1)
5. Gosnell (5-0)
6. Warren (5-1)
7. Prairie Grove (5-1)
8. Ashdown (5-1)
9. Pocahontas (6-0)
10. Malvern (4-2)
11. Dollarway (5-1)
12. Star City (3-3)
13. Pottsville (4-2)
14. Crossett (5-1)
15. CAC (5-1)
16. Fountain Lake (4-2)
17. Shiloh Christian (3-2)
18. Gravette (4-2)
19. Dover (5-1)
20. West Helena (3-3)
21. Pea Ridge (5-1)
22. Arkadelphia (2-4)
23. Stuttgart (4-2)
24. Ozark (3-3)
25. Trumann (4-2)
26. Monticello (2-4)
27. Highland (4-2)
28. Mena (2-4)
29. Heber Springs (2-4)
30. Newport (1-5)
31. Dumas (3-3)
32. DeWitt (2-4)
33. Southside Batesville (4-2)
34. Huntsville (3-3)
35. Riverview (3-3)
36. Lonoke (2-4)
37. Gentry (3-3)
38. Brookland (1-5)
39. Clinton (1-5)
40. Lincoln (2-4)
41. Baptist Prep (0-6)
42. Subiaco Academy (2-4)
43. Harrisburg (1-5)
44. Jonesboro Westside (1-5)
45. Berryville (2-4)
46. Cave City (1-5)
47. Bauxite (0-6)
48. Waldron (0-6)


HOOTENS.COM GAME OF THE WEEK
No. 8 Ashdown at No. 2 Nashville

This is the 66th meeting between these teams. Nashville has won 48 times in the series, but Ashdown won by four points two years ago and led Nashville 15-0 in the second quarter last season before losing by 16 points. Ashdown has won four straight games this fall since losing Week 2 to Hope 23-6. Sophomore Jaden Hill emerged at quarterback the past month, passing for more than 300 yards, but he has five interceptions. Sophomore Tre Green has rushed for almost 300 yards this season, and scored the winning TD with 17 seconds left in last week's 20-14 win over Malvern. Junior Montaric Brown has 55 tackles and five interceptions this fall (returned three for TDs). Senior Brandon Northcross caught an 11-yard TD pass against Malvern, his first offensive score of the season. Northcross (scholarship offers from Louisiana-Monroe and Air Force) averages a mind-boggling 42 yards per punt return (two TDs). He blocked a field goal and returned it 95 yards for a TD two weeks ago. Ashdown's defense and special teams combined for 10 TDs in its opening five games. Ashdown has won seven of its past nine games, dating back to last season, when it kicked off a dozen players and went to a power running attack. "We want to run the ball, control the clock and win games with defense and special teams," Ashdown Coach Matt Richardson said. "Our attitude and effort are impressive."

Undefeated Nashville beat Hope 32-31 in the opener and Fountain Lake 13-12 Week 5. The Scrappers average 44 points and 496 yards per game. Senior QB Leonard Snell has 106 rushing attempts for 889 yards and 14 TDs this fall, and he's passed for 671 yards and four TDs, with two interceptions. Junior Darius Hopkins has rushed 88 times for 662 yards and 10 scores. Senior outside linebacker Terrell Grundy (41 tackles) and end Billy Stewart (47 tackles, 10 sacks in just five games) spearhead Nashville's defense. "Ashdown is one of the more physical teams we've face," said Nashville coach Mike Volarvich.

TV SHOW
Hooten's Arkansas Football TV show airs on KATV (Channel 7) at 11 a.m. Saturday's this fall.

LAST WEEK
Hootens.com correctly predicted 21 of 24 games (88 percent) last week. For the season, Hootens.com correctly predicted 168 of 209 games (80 percent).

WEEK 7 PREDICTIONS
1-4A
Berryville at GRAVETTE (21): Gravette's 10-point win at Pea Ridge last week was its biggest victory since 2011. Lion senior Jordan Burnett ran for 125 yards and two TDs at Pea Ridge and he has 716 yards and 11 scores this fall. Senior Jackson Soule' has 21 carries for 180 yards and 27 receptions for 369 yards and five TDs. Berryville missed two field goals in the second quarter last week and trailed Lincoln 21-7 at halftime before losing by 20 points.
SHILOH CHRISTIAN (18) at Gentry: Shiloh Christian gave up 62 points at Prairie Grove last week and the Saints surrendered at least 42 points in three games this fall. They trailed Prairie Grove 30-27 in the second quarter, but were outscored 32-6 the rest of the game. Gentry sophomore QB Jon Faulkenberry has passed for 839 yards and seven TDs this fall, while senior C.J. Taylor averages 10 yards per carry. Gentry had two TDs negated by penalty in last week's one-point loss at Huntsville, including a TD pass in the final seconds which forced overtime.
HUNTSVILLE (3) at Lincoln: Huntsville beat Gentry 35-34 in overtime last week, stuffing a two-point try on the final play. Eagle senior QB Wil Weaver threw a pair of TD passes against Gentry. Lincoln led Berryville 21-0 in the first quarter of last week's 41-21 triumph.
PRAIRIE GROVE (2) at Pea Ridge: Prairie Grove senior Blake Faulk ran 13 times for 149 yards and three TDs in last week's 29-point win over Shiloh Christian. The Tigers led 24-6 late in the first quarter and applied the 35-point sportsmanship rule in the third quarter. Pea Ridge's 22-12 setback to Gravette last week was its first in the regular season since 2013. Zaine Holley led the Blackhawks with 27 carries for 95 yards.

2-4A
Southside Batesville at CAC (17): CAC led Heber Springs 42-0 late in the second quarter last week and cruised to an easy 36-point win. The Mustangs intercepted three passes in the first half and recovered a fumble in the end zone for another score. Southside Batesville fights for a playoff spot after last week's six-point win over Lonoke. Five Southerner running backs each average more than 4 yards per carry.
Heber Springs at NEWPORT (1): Heber Springs has won three of the past five over Newport. But the Panthers were sloppy in last week's mercy-rule loss to CAC, which came eight days after eight players were injured in a bus accident. Newport gave up two special teams TD in last week's 30-point loss to Stuttgart. Greyhound senior Darrin Moore ran for two TDs and caught a 31-yard TD pass.
Lonoke at WEST HELENA (5): Lonoke has lost four straight after climbing to No. 4 in the rankings when it started the season with wins over Star City and Beebe. Lonoke led Southside Batesville 20-13 early in the fourth quarter last week but lost by six points. West Helena senior Malik Arnett has rushed for more than 600 yards this fall.
Riverview at STUTTGART (14): Stuttgart sophomore Kirk Hughes ran 19 times for 183 yards and four TDs in last week's win at Newport, while senior Darius Earvine returned a punt and kickoff for TDs. Riverview's Jesse Dunbar has 61 tackles this fall.

3-4A
JONESBORO WESTSIDE (2) at Brookland: This is a pivotal game for the No. 5 playoff spot. Brookland beat Highland two weeks ago, while Jonesboro Westside won its first game last week (27-20 over Cave City).
POCAHONTAS (36) at Cave City: Undefeated Pocahontas outscores opponents 52-15 weekly. The Redskins get another tune-up before facing Gosnell and Highland the next two weeks. Junior QB Reece Coats completes 66 percent of his passes for 729 yards and 11 TDs this fall, with just one interception. Nine Pocahontas players average at least 6 yards per carry.
Highland at GOSNELL (8): Gosnell plays host to Highland and undefeated Pocahontas the next two weeks. Senior running back Carlos Blackman scored four TDS in last week's 34-point win over Trumann, the first time Gosnell failed to score in the first quarter this fall. Highland bounced back from a Week 5 shocking loss at Brookland last week with a dominating 33-point win over Harrisburg. Rebel senior QB Reid Maag has passed for more than 1,000 yards this fall.
TRUMANN (8) at Harrisburg: Trumann will be favored to win its next three games as the Wildcats push for their first playoff berth since 2010. Trumann QB Connor Haag played at Harrisburg last year (more than 1,000 yards) before moving to Trumann in November.

4-4A
BAPTIST PREP (6) at Subiaco Academy: Baptist Prep won this game 21-13 last fall. The winless Eagles average 290 yards and 20 points per game this season. Senior QB Cory McGonigal has passed for 1,467 yards and nine scores this fall. Subiaco Academy has been outscored 146-7 the past three games.
Clinton at PULASKI ROBINSON (25): Pulaski Robinson gears up for next week's showdown at No. 1 Dardanelle. Pulaski Robinson shut out Subiaco Academy 55-0 a week ago, as senior QB Brennan Johnson passed for three first-half TDs. Clinton has worked three QB's since starter Kannon Bradley went out Week 2. Junior athlete Kort Weaver (4.5 speed) has four receptions for 108 yards and two TDs, rushed for 71 yards and a TD and passed for 169 yards and a score this year.
DARDANELLE (28) at Ozark: Undefeated Dardanelle can't overlook Ozark as it prepares for next week's showdown with Pulaski Robinson. Sand Lizard senior Chris Kershner caught six passes for 159 yards and three TDs, returned a punt 75 yards for a TD, returned a fumble 28 yards for a score and made four tackles in the first half of last week's 51-12 win over Baptist Prep. Dardanelle's first-team D held Baptist Prep to minus-3 yards rushing.
Dover at POTTSVILLE (7): Both teams coming off impressive wins: Dover beat Clinton 38-3 while Pottsville beat Ozark 39-7. Pottsville coach Bryan Rust has 101 career victories. Dover running back Luke Price didn't play Week 4 against Subiaco Academy, and was held to just 48 yards (and fumbled twice) two weeks ago at Pulaski Robinson. Price rebounded last week with 13 carries for 121 yards and two TDs, and passed for another score, against Clinton.

7-4A
Ashdown at NASHVILLE (6): Hootens.com Class 4A Game of the Week.
Arkadelphia at MENA (1): This game likely decides a playoff spot. Mena has won three straight over Arkadelphia, including two victories last season. Arkadelphia has nine turnovers the past three weeks. Badger junior Tajhan McKenzie (4.6 speed) scored a TD last week and continues getting more comfortable at running back. Mena forced four turnovers in last week's 38-point win at Bauxite.
Bauxite at FOUNTAIN LAKE (27): Fountain Lake's two losses are to teams with a combined 12-0 record. Cobra senior Parker Ross ran for 179 yards and two TDs last week, a 22-point win at Arkadelphia. Ross has 656 yards and 11 TDS this fall. Winless Bauxite trailed Mena 16-0 in the first quarter of last week's 44-6 setback.
Waldron at MALVERN (25): Malvern, 3-0 all time against Waldron, won by 34 points last season. Waldron has lost 39 straight games. Malvern was tied at Ashdown 14-14 late in the fourth quarter last week giving up the winning TD with 17 seconds left.

8-4A
Crossett at MONTICELLO (1): Monticello lost close games the past two weeks to Hamburg (14-0) and Dollarway (32-26). The Billies led Dollarway 13-6 at halftime. Monticello junior QB Jeff Carmical threw a pair of TDs against Dollarway, including an 80-yard pass to Scott Bratton. Crossett has beaten Dumas and DeWitt the past two weeks by a combined 40 points.
DeWitt at WARREN (25): DeWitt has dropped four straight since starting the season with wins over Class 2A Clarendon and Carlisle (combined record of 2-10). Warren junior Dennis Daniels has rushed for more than 500 yards the past two weeks. Daniels scored five TDs in last week's 29-point win at Dumas.
Dollarway at HAMBURG (8): Dollarway rallied with a pair of fourth-quarter TDs in last week's 32-26 win over Monticello. Cardinal junior QB Simeon Blair has more than 1,000 yards this year, and he ran for the winning TD a week ago. Hamburg has won four straight since losing at Camden Fairview Week 2. The Lions have allowed just two TDs the past month (one on a punt return). Hamburg's John Wilson ran 14 times for 149 yards and a TD in last week's eight-point win over Star City.
Dumas at STAR CITY (14): For the second straight season, Star City must regroup in Week 7 after consecutive losses to Warren and Hamburg. Bulldog senior QB Tye Brown has passed for more than 1,200 yards this year, including a 359-yard effort in last week's 24-14 setback at Hamburg. Blake Wynn returned a punt 41 yards for a TD at Hamburg. Dumas has lost three straight after starting 3-0 against teams with a combined record of 5-13.