Class 7A - Week 7 - 2015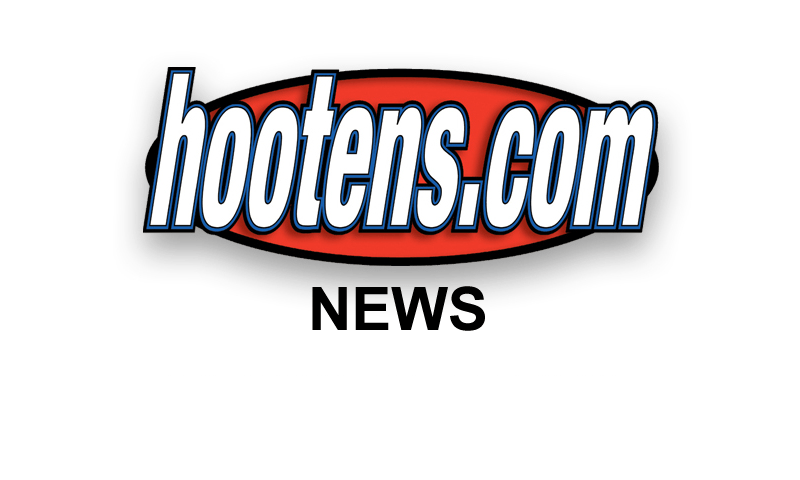 Hooten's Arkansas Football Rankings
Class 7A, Week 7, 2015
Copyright Hooten Publishing, Inc.

1. Fayetteville (6-0)
2. Har-Ber (5-1)
3. Bentonville (5-1)
4. Cabot (6-0)
5. Bryant (6-0)
6. FS Southside (3-3)
7. FS Northside (2-4)
8. Conway (3-3)
9. LR Catholic (2-4)
10. West Memphis (3-3)
11. North LR (2-4)
12. LR Central (2-4)
13. Springdale (1-5)
14. Rogers (1-5)
15. Heritage (1-5)
16. Van Buren (2-4)

HOOTENS.COM GAME OF THE WEEK
No. 1 Fayetteville at No. 2 Springdale Har-Ber.
This likely decides at least a share of the West conference championship, but the loser might get an easier playoff draw, avoiding a possible trip to Cabot in the semifinals.
Fayetteville, preseason No. 1 when Hooten's Arkansas Football magazine hits newsstands in June, has mercy-ruled five opponents and scores a state-best 58.3 points weekly. Junior QB Taylor Powell directs Coach Daryl Patton's up-tempo offense, completing more than 75 percent of his passes with 24 TDs and just two interceptions. Patton's offense enjoys trickery, running more than a dozen gadget plays with great success. Fayetteville's defense held Springdale to a season-low 161 yards last week, including 17 rushes for 17 yards, in a 70-21 "Battle of the Bulldogs" blowout.
Har-Ber 3-4 schemes to slow Fayetteville with statistically the best defense in the West. Har-Ber has recorded 17 sacks (2.8 per game), caused 10 fumbles and blocked three field goals. Har-Ber has intercepted just three passes this season.
Senior linebacker Jacob Robertson (315-pound bench press, 300-pound power clean) leads the Wildcats with 8.2 tackles weekly and five stops for loss. Cornerback Bryton Cook (32 tackles) and linebacker Oliver Nasilai (30 tackles) are super sophomores. Sophomore cornerback Blaze Brothers, son of former Razorback cornerback Richard Brothers , intercepted a pass to seal last week's victory over Bentonville.
"They key with Fayetteville is being good fundamentally, tackling people in open space," Har-Ber coach Chris Wood says. "We've been hot and cold tackling. It's something we work on daily."
Balanced Har-Ber (209 yards passing and 194 rushing weekly) averages 38 points. QB Fuller Chandler, on the Farm Bureau Awards watch list for Class 7A/6A Offensive Player of the Year, completes 64 percent of his passes for 190 yards weekly. Chandler has a 135.3 QB rating with 16 TDs and two interceptions but passed for just 38 yards last week.

LAST WEEK
Hootens.com correctly predicted winners in eight of 11 games (73 percent) involving Class 7A teams. For the season, Hootens.com is 59-15 (80 percent) predicting 7A winners.

WEEK 7 PREDICTIONS (favored teams in ALL CAPS)
7A/6A Central
Bryant at GREENWOOD (12): Bryant, 6-0 for the first time since going 10-0 in 1999, won at 6A Alma 27-24 last week when Alma missed a 26-yard field goal on a low snap in the final minute. Bryant out-gained Alma 376-370 yards with Cameron Coleman carrying 12 times for 113 yards to lead the Hornets. It was Coach Paul Calley's 100th career victory, all at Bryant. The Hornets eventually could play host to defending state champ Bentonville in a second round playoff game. Greenwood totaled more than 400 yards by halftime in last week's 56-19 win at Conway. Greenwood QB Luke Hales ran for a TD and passed 55 and 86 yards to Ryan Padilla for scores in the first quarter. Watch highlights of Greenwood's Week 6 win over Conway here.
Conway at ALMA (13): Conway gave up 232 yards in the first quarter of last week's 56-19 loss to 6A Greenwood. Watch highlights of Conway's Week 6 loss to Greenwood here.
LR CATHOLIC (7) at Siloam Springs: Catholic beat Russellville 31-24 in overtime last week, snapping a four-game losing skid. Catholic senior QB Andre Sale, who missed three previous games with an elbow injury, returned to complete 16 of 25 passes for 224 yards. On third-and-10 in overtime, Sale passed to senior Justin Temple in the end zone to win. Siloam Springs overcame an early 8-0 deficit, more than 100 yards in penalties and two fourth-quarter fumbles to win 26-24 a week ago at Van Buren. Siloam's Ricky Hughes (19 carries for 165 yards) and Jordan Norberg (13 of 16 passing for 140 yards) led the Panthers to 355 yards offense.
Van Buren at RUSSELLVILLE (3): Van Buren hasn't won a conference game since beating Russellville 31-24 last October. Van Buren lost to Conway and Siloam Springs the past two weeks by a combined nine points. Van Buren led 8-0 early but committed 15 penalties for more than 100 yards in last week's two-point loss to 6A Siloam Springs. Van Buren has lost to Conway and Siloam Springs the past two weeks by a combined nine points. Russellville junior QB Cale Fulsom completed 17 of 25 passes last week for 307 yards, finding junior Caleb Stokes with six passes for 138 yards.

7A/6A East
LR Central at CABOT (20): Cabot speedster Jarrod Barnes totaled 215 yards in last week's 49-28 win over West Memphis. Cabot likely plays host to FS Southside or FS Northside in the second round of the playoffs and possibly Fayetteville or Springdale Har-Ber in the semifinals. LR Central's Oscar Adaway carried three times for 136 yards and three TDs last Friday.
Searcy at NORTH LR (16): North LR totaled 132 points in wins the past two Fridays. Junior workhorse Alex Day carried 31 times for 278 yards and five TDs last week against Jonesboro. Searcy soaring after last week's 49-14 win at Marion. Senior QB Andrew Neaville, senior TB Luke Dixon and senior receiver Wallace Robinson are playing well for first-year coach Mark Kelley. North LR won at Searcy 70-0 last season.
West Memphis at JONESBORO (1): Jonesboro has won three of the past four meetings with West Memphis. Last week West Memphis pushed Cabot lin a 49-28 loss. The Blue Devils led 7-0 early and trailed 35-28 midway through the fourth quarter. Jonesboro gave up 517 yards rushing in a 70-64 loss at North LR. The Hurricane have won three of the past four meetings with West Memphis.
MARION (6) at Mountain Home: Both teams are improved from a year ago, yet still looking for their first league victory. Marion beat Mountain Home 32-22 last fall.

7A West
Fayetteville at SPRINGDALE HAR-BER (1): See hootens.com Game of the Week.
Springdale at BENTONVILLE (33): Bentonville bounces back from its first loss in 16 outings. Springdale headed for a Week 10 showdown with Rogers that likely determines the conference's final playoff position.
Rogers at FS NORTHSIDE (14): Homecoming at Northside. FS Northside linebacker DeAndre Hardwick, on the Farm Bureau Awards watch list for 7A/6A Defensive Player of the Year, recovered two fumbles last Friday, scooping and scoring with one. Rogers plays at Springdale Week 10 with a playoff berth likely on the line.
FS SOUTHSIDE (28) at Rogers Heritage: Southside ran for 210 yards and QB Cooper Johnson passed for 209 yards and two TDs, including five completions for 116 yards and two TDs to Randy Rainwater, in last week's 35-13 win over Rogers. Rainwater missed conference losses to Bentonville and Fayetteville with a hand injury. Heritage managed just one first down in the first half and totaled 24 yards last Friday against FS Northside.