Class 2A - Week 7 - 2015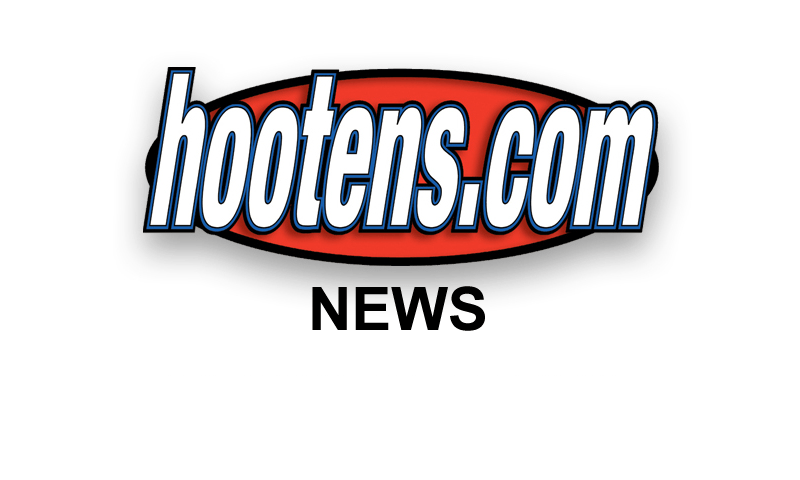 Hootens.com Rankings
Class 2A, Week 7, 2015
Copyright Hooten Publishing, Inc.

1. Rison (4-1)
2. Junction City (3-2)
3. McCrory (6-0)
4. Mount Ida (6-0)
5. Earle (5-1)
6. Hector (6-0)
7. Des Arc (5-1)
8. England (6-0)
9. Conway Christian (3-3)
10. Hazen (3-3)
11. Gurdon (3-3)
12. Lafayette County (5-1)
13. Spring Hill (4-2)
14. Brinkley (3-3)
15. Cross County (5-1)
16. Marked Tree (3-3)
17. Dierks (4-2)
18. Hermitage (2-3)
19. Strong (2-4)
20. Parkers Chapel (3-3)
21. Hackett (5-1)
22. Walnut Ridge (3-3)
23. Bearden (2-3)
24. Salem (3-3)
25. Murfreesboro (1-5)
26. Mountainburg (5-1)
27. Carlisle (2-4)
28. Augusta (3-3)
29. E. Poinsett County (3-3)
30. Magnet Cove (1-5)
31. Quitman (4-2)
32. Poyen (3-3)
33. Woodlawn (1-3)
34. Palestine-Wheatley (3-3)
35. Mineral Springs (0-5)
36. Foreman (1-5)
37. Bigelow (0-5)
38. J.C. Westside (4-2)
39. Clarendon (0-6)
40. Midland (0-6)
41. Union Christian (1-4)
42. Marvell (0-6)
43. Mountain Pine (1-5)
44. Magazine (1-5)
45. Decatur (0-5)
46. W. Yell County (0-6)
47. Cutter M. Star (0-6)
48. Rector (0-6)

GAME OF THE WEEK
E. Poinsett County at No. 15 Cross County
Key clash in the 3-2A. Cross County stoned Salem 27-0 last week. Senior Brayden Johnson (hamstring) returned last Friday to replace one of three sophomores who were forced to start the past few weeks in the secondary. All-state RB/DB Anfernee Davis (lower back) remains doubtful for this week. Seven seniors up front spearhead a defense that has not allowed a point to the past two opponents, Walnut Ridge and Salem. Cross County held Salem to a paltry 9 yards rushing and 56 total yards. EPC lined up in the Power I last week and handed the football 33 times to all-league RB Kyler Gordon, who rushed for 264 yards and four TDs in a 52-28 win over winless Rector. EPC likely returns to its Spread this week. Senior QB Clay Malone comes off his best game of the season, completing 12 of 18 passes for 134 yards and two TDs. Sophomore tight end Peyton Phillips caught both TD passes.

LAST WEEK
Hootens.com picked 21 of 23 games (91 percent) involving Class 2A teams. It has correctly picked 144 of 176 (82 percent) for the season.

WEEK 7 PREDICTIONS (favored team in ALL CAPS followed by point spread)
3-2A
E. Poinsett County at CROSS COUNTY (15): See 2A Game of the Week.
EARLE (21) at Salem: On a sloppy homecoming night last week, Earle intercepted four passes and pulled away late from scrappy Walnut Ridge for a 34-14 win. Earle led just 18-14 with six minutes remaining. Earle senior RB Richard Merritt (more than 900 yards this season) rushed for 237 yards and two TDs. Salem managed just 9 rushing yards and 56 total yards last week in a 27-0 loss at Cross County.
Marked Tree at WALNUT RIDGE (6): Walnut Ridge hung tough last week at No. 5 Earle, trailing 18-14 midway through the fourth quarter. Junior RB Luke Harper ran 17 times for 171 yards for Walnut Ridge.
Rector at MIDLAND (2): Midland notches the first varsity win at its new, still-to-be-named stadium. Rector churned out 243 balanced yards (123 rushing and 120 passing) last week in a 24-point loss to EPC.

4-2A
DECATUR (6) at Western Yell County: Decatur comes off an open week. Western Yell has scored 14 points this year; Decatur has scored 20 points. WYC owns an eight-game losing streak, dating back to last year. Decatur has lost six straight.
HACKETT (10) at Mountainburg: Hackett tries slow down Mountainburg senior RB Clayton Stephenson (1,079). Stephenson had 6 yards on two carries early last week before exiting the 42-7 loss at Hector. Mountainburg managed just three first downs before the fourth quarter.
Union Christian at HECTOR (35): No. 6 Hector won its 23rd straight conference game last week with a 42-7 blowout of Mountainburg that was over by halftime (21-0). Junior QB Tanner Gaines ran 15 times for 194 yards and two TDs. Gaines completed 16 of 24 passes for 233 yards and four TDs. He also forced a fumble and recovered it.
Magazine is open.
J.C. Westside is open.

5-2A
Quitman at CONWAY CHRISTIAN (35): No. 9 Conway Christian rebounds after losing the de facto 5-2A title game last week to No. 8 England 27-20. Conway Christian recovered a fumble with 50 seconds remaining at midfield but could not convert when a first-down pass went over the head of an open Jon Mark Wood at the England 3-yard line. Conway Christian junior QB Jakob Henry lost 15 pounds with a bacterial infection last week and struggled Friday night, completing 19 of 43 passes for 213 yards with two interceptions. Watch highlights of Conway Christian's Week 6 loss to England here.
ENGLAND (42) at Cutter M. Star: Eighth-ranked England's junior QB Brayden Brazeal (1,420 passing yards, 17 TDs) continued his torrid pace last week, connecting on 10 of 15 passes for 140 yards in a 27-20 win over Conway Christian. Brazeal has completed 66 percent of his passes. A key stat from Friday night: England held Conway Christian to 77 yards rushing. Cutter M. Star has dropped 11 in a row. Watch highlights of England's Week 6 win over Conway Christian here.
Mountain Pine at MAGNET COVE (30): Magnet Cove notched its first win of the year last week in a big way, destroying previously unbeaten Quitman 42-6. Junior Gavin Porter blocked Quitman's first punt, and Magnet Cove scored two plays later. Porter knocked the up-back into Quitman's second punt, which popped up into the air. Porter caught the blocked punt on the run and darted 12 yards for the TD. Magnet Cove led 42-0 in the third quarter.
POYEN (8) at Bigelow: Bigelow won its first game of 2015 last week by shutting out Mountain Pine 28-0. Poyen owns league wins over rival Magnet Cove and winless Cutter M. Star. Poyen plays three of its final four games on the road.

6-2A
Augusta at HAZEN (28): No. 10 Hazen ran away from rival Carlisle 51-20 last week when senior RB Logan Penn sprinted 172 yards and three TDs on 12 carries. Senior QB Drake Ingle carried 10 times for 112 yards and two TDs. Hazen buried Augusta 64-16 last year. Watch highlights of Hazen's Week 6 win over Carlisle here.
CARLISLE (10) at Palestine-Wheatley: Carlisle junior QB Ty Golleher executed nifty ball-handling in the backfield last week and popped TD runs of 59 and 19 yards in a 51-20 loss to Hazen. Carlisle dropped P-W 22-0 last year. Watch highlights of Carlisle's Week 6 loss to Hazen here.
MCCRORY (42) at Clarendon: No. 3 McCrory may not be tested again the rest of the regular season. McCrory senior Cade Campbell quarterbacks both sides of the ball. He sprained an ankle on the first series last week but still passed for 226 yards and three TDs in a 33-point blowout of Brinkley. Campbell has made 51 tackles this fall, including 10 TFL, at linebacker.
Marvell at DES ARC (45): Physical Des Arc made it three out of three last week over 8-2A member Strong. The Eagles smacked Strong 26-6 last week. They defeated Strong 42-8 in 2013 and 16-6 in 2009.
BRINKLEY is open.

7-2A
LAFAYETTE COUNTY (20) at Dierks: No. 12 Lafayette County averaged 16.5 yards per rush and 29 yards per pass reception last week in a 61-10 flogging of Foreman. Junior Cualan Williams (6-3, 180) has 10 receptions this year for 413 yards and nine TDs. Senior RB Tre' Burks has rushed for 1,054 yards and 13 TDs on 84 carries (12.5 ypc).
Spring Hill at GURDON (10): Spring Hill senior RB Jacob Crow was averaging almost 200 yards per game, and the Bears were racking up 31 ppg before running into 7-2A heavyweights Lafayette County and Mount Ida the past two weeks. Mount Ida shut out Spring Hill 41-0. Gurdon's defense just held Murfreesboro to 168 yards and 10 first downs in a 39-8 win.
MURFREESBORO (1) at Mineral Springs: Mineral Springs has scored 66 points this season. Murfreesboro reeling after back-to-back losses to Mount Ida (42-6) and Gurdon (39-8). Murfreesboro's drives last week ended with a fumble, interception, punt, punt, punt, fumble, interception, turnover on downs, fumble, turnover on downs and a TD. The Rattlers completed three of nine passes for 34 yards.
Foreman at MOUNT IDA (45): One of the more surprising scores from last week was Mount Ida's 41-0 shutout of Spring Hill. Spring Hill had averaged 31 ppg while going 4-1. Mount Ida plays host to Gurdon Week 9 and travels to Lafayette County Week 10 with the league title and playoff positioning on the line.

8-2A
Bearden at JUNCTION CITY (12): No. 2 Junction City has won the past six games in the series. The Dragons are passing the football more effectively weekly. Senior QB Will Smith is the first QB in school history to pass for more than 200 yards in three consecutive games. Smith completed 11 of 26 passes for 248 yards and five TDs last week in a 48-7 win over Parkers Chapel. Sophomore receiver Jalen Davis caught two passes for 105 yards and two TDs. Junior Tez Brown hauled in four balls for 72 yards and two TDs. Bearden counters with junior RB Xavier Cones (5-9, 205), who rushed for 135 yards last week in a needed 49-0 win over Woodlawn. Junior Kendal Porter played well at linebacker, while sophomore CamRon Byes returned a fumble for a TD. Two of Bearden's three injured players who missed some or all the losses to Strong and Parkers Chapel returned last week. All three should dress out Friday night.
Parkers Chapel at RISON (24): Both teams looking for their defenses to rise up. Rison was open last week after allowing 405 yards Week 5 to Hermitage, including 303 yards and six TDs by sensational junior Hermit RB Monta Thomas. Parkers Chapel just surrendered 380 yards and 16 first downs in a 48-7 loss to Junction City. Five of Junction City's 11 pass completions ended in TDs.
STRONG (9) at Woodlawn: No. 19 Strong stays in contention for a top playoff seed. A week ago, Strong did not score until the fourth quarter in a 36-6 non-conference loss at Des Arc. Woodlawn lost last week at Bearden 49-0. Woodlawn whipped Strong 42-24 a year ago.
Hermitage is open.