Class 6A - Week 7 - 2015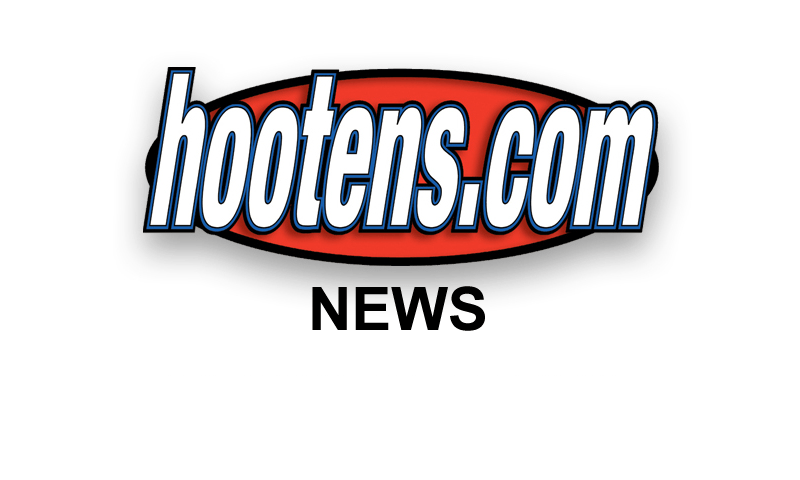 Hootens.com Rankings
Class 6A, Week 7, 2015
Copyright Hooten Publishing, Inc.

1. Pine Bluff (6-0)
2. Greenwood (6-0)
3. Benton (5-1)
4. Alma (4-2)
5. El Dorado (5-2)
6. Jonesboro (4-2)
7. LR Parkview (4-2)
8. Siloam Springs (4-2)
9. Searcy (5-1)
10. Russellville (1-5)
11. Sheridan (3-3)
12. Lake Hamilton (1-5)
13. Texarkana (1-5)
14. Marion (3-3)
15. Mountain Home (1-5)
16. LR Hall (0-6)

HOOTENS.COM GAME OF THE WEEK
Class 7A No. 5 Bryant at No. 2 Greenwood
A battle of undefeated teams for sole possession atop the 7A/6A Central.
Bryant's 6-0 for the first time since 1999, and second time in school history. The Hornets edged Alma 27-24 last week, giving Coach Paul Calley his 100th victory. But Bryant's banged up. Senior running back Savonte Turner and junior power 'back Cameron Coleman have suffered season-ending injuries since beginning conference play. A year ago, Bryant returned two interceptions 90 yards and senior defensive tackle Cameron Murray recovered and returned an onside kick 60 yards for a touchdown in a 38-21 homecoming win over Greenwood.
Greenwood has mercy-ruled its three league opponents, outscoring them 94-12 in the first half. The undefeated Bulldogs clobbered Conway 56-19 last week, piling up 232 yards in the first quarter. Junior quarterback Luke Hales completed 11 of 14 passes for 300 yards and four TDs. Hales has completed 77 of 100 passes this year for 1,309 yards and 15 TDs with no interceptions. Senior receiver Ryan Padilla leads Greenwood with 50 catches for 786 yards and seven TDs. All-state senior linebacker Grant Morgan paces the Bulldogs with 71 tackles. Watch highlights of Greenwood's Week 6 win over Conway here.

HOOTENS TV SHOW
Hooten's Arkansas Football airs 11 a.m. on KATV 7 (ABC-Little Rock) Saturdays this fall. The show features the Hogs and their opponents.

LAST WEEK
Hootens.com correctly picked six of 10 games (60 percent) involving 6A teams. For the season, hootens.com has correctly predicted 59 of 79 winners (75 percent).

WEEK 7 PREDICTIONS (favored team in CAPS followed by point spread)
7A/6A CENTRAL
Bryant at GREENWOOD (12): See Hootens.com Game of the Week.
Conway at ALMA (13): Both teams lost last week. Conway surrendered 645 yards, including 232 in the first quarter, in a 56-19 loss to Greenwood. Alma lost to Bryant 27-24, missing a field goal on a bad snap in the final minute. The Airedales average 407 yards and 29 points per game. Watch highlights of Conway's Week 6 loss to Greenwood here.
LR CATHOLIC (7) at Siloam Springs: Catholic beat Russellville 31-24 in overtime last week, snapping a four-game losing skid. Senior QB Andre Sale, who missed the previous three weeks with an elbow injury, passed for 224 yards. Siloam Springs held off Van Buren 26-24. Senior RB Ricky Hughes rushed for 164 yards.
Van Buren at RUSSELLVILLE (3): Both teams looking for their first league victory. Van Buren has lost to Conway and Siloam Springs the past two weeks by a combined nine points. Russellville averages 341 yards per game in league play. Junior QB Cale Fulsom completed 17 of 25 passes for 307 yards in last week's 31-24 overtime loss at LR Catholic.

7A/6A EAST
West Memphis at JONESBORO (1): West Memphis pushed Cabot last week in a 49-28 loss. The Blue Devils led 7-0 early and trailed 35-28 midway through the fourth quarter. Jonesboro gave up 517 yards rushing in a 70-64 loss at North LR. The Hurricane have won three of the past four meetings with West Memphis.
MARION (6) at Mountain Home: Both teams are improved from a year ago, yet still looking for their first league victory. Marion beat Mountain Home 32-22 last fall.
Searcy at NORTH LR (16): Searcy's soaring after last week's 49-14 win at Marion. Senior QB Andrew Neaville (1,315 yards, 12 TDs), senior TB Luke Dixon (763 yards, 11 TDs) and senior receiver Wallace Robinson (686 yards, four TDs) are playing well for first-year coach Mark Kelley. North LR has won two in a row after starting 0-4. Junior RB Alex Day ran 31 times for 278 yards and five TDs in last week's 70-64 win over Jonesboro.

6A SOUTH
BENTON (17) at Texarkana: Benton senior H-back Drew Dyer ran 11 times for 111 yards and four TDs and caught a TD pass in last week's 38-6 win over Sheridan. All-state senior QB Cason Maertens played two series after missing the first five weeks with a knee injury. Texarkana coming off a 38-31 win at El Dorado, its first victory of the year. Senior QB Keandre Banks passed for 219 yards. Senior Dre Taylor caught a short pass from Banks and dashed 51 yards for the game-winning TD with 41 seconds left. Benton has defeated Texarkana the past three seasons by an average of 29 points.
EL DORADO (9) at Lake Hamilton: These teams have split the past four meetings. El Dorado's defense wore down in last week's 38-31 loss to Texarkana. The Wildcats allowed 424 yards on 77 plays. Lake Hamilton beat Texarkana 17-13 two weeks ago. The Wolves will try to control the game with junior RB Jonathan Buss, who ran 26 times for 135 yards against Texarkana.
LR Hall at PINE BLUFF (48): Pine Bluff has won its three league games by an average score of 41-0. Senior receiver David Beasley caught three TD passes in last week's 40-0 win at Lake Hamilton.
LR PARKVIEW (13) at Sheridan: Parkview junior QB Koilan Jackson accounted for 224 yards and three TDs in last week's 35-6 win over Hall. Sheridan has allowed 43 ppg the past two weeks in losses to El Dorado and Benton. Senior Brady Bibb intercepted a pass in last week's 38-6 loss at Benton. Bibb also punts and backs up at QB. Parkview beat Sheridan 34-7 a year ago.