Class 5A - Week 7 - 2015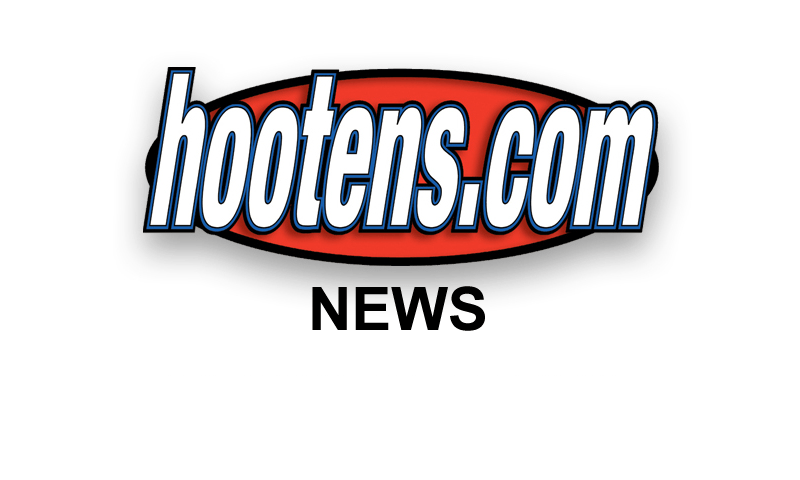 Hootens.com Rankings
Class 5A, Week 7, 2015
Copyright Hooten Publishing, Inc.

1. Pulaski Academy (6-0)
2. LR Christian (6-0)
3. Batesville (4-2)
4. Sylvan Hills (6-0)
5. Hope (5-1)
6. HS Lakeside (5-1)
7. Wynne (3-3)
8. Watson Chapel (2-4)
9. Greenbrier (4-2)
10. Morrilton (4-2)
11. LR McClellan (4-2)
12. Blytheville (4-2)
13. Camden Fairview (3-3)
14. Forrest City (4-2)
15. Hot Springs (3-3)
16. Vilonia (3-3)
17. Nettleton (3-3)
18. Harrison (2-4)
19. Maumelle (2-4)
20. Farmington (3-3)
21. Beebe (2-4)
22. De Queen (2-4)
23. Magnolia (2-4)
24. Mills (1-4)
25. Jacksonville (1-5)
26. Greene County Tech (1-5)
27. Valley View (1-5)
28. Clarksville (1-5)
29. White Hall (0-6)
30. Paragould (0-6)
31. LR Fair (0-6)

GAME OF THE WEEK
No. 7 Wynne at No. 3 Batesville

This game has decided the East champion 11 of the past 15 seasons. Batesville has won six of the past eight in the series, including 34-28 at Wynne last fall. Batesville has won three straight games after starting the season with a record of 1-2. Batesville led Forrest City 27-6 at halftime last week. Pioneer junior quarterback Zach Griffin completes 52 percent of his passes for 880 yards and six TDs, with three interceptions, this fall. Senior Louis Sonnier has emerged the past month as the top running back. Sonnier ran for a pair of TDs at Forrest City, and he has 66 carries for 400 yards and seven scores this fall. Talented junior Kylan Robinson has 40 carries for 179 yards and four TDs, 13 receptions for 188 yards and three scores, averages 17 yards per punt return and his only pass this fall went 33 yards for a TD. Junior defensive end Blake Franks averages 14 tackles and 1.5 sacks per game.

Wynne has three straight victories after starting 0-3. The Yellowjackets led Valley View 28-0 after four possessions last week, but failed to score again, losing two fumbles in the open field. The Yellowjackets start eight sophomores. Wynne senior left guard Brady Devazier (6-1, 245) and junior left tackle Corban Arnold (6-1, 220) "have taken well to the new scheme," Wynne coach Chris Hill said. Hill implemented the Flexbone in the spring, and the Yellowjackets rush for more than 300 yards weekly. Sophomore Hunter Hylle (5-9, 205) took over at center earlier this fall "and is getting better every day," Hill said. Sophomore QB Luke Chapman and junior receiver Devontai Pounds (78 yards rushing, 35 receiving against Valley View) have emerged as playmakers in the ball control scheme. Sophomore defensive end Logan Jessup (6-3, 225) and sophomore linebacker Marterious Daniels (6-0, 215) led the defense.

TV SHOW
Hooten's Arkansas Football TV show airs on KATV (Channel 7) at 11 a.m. Saturday's this fall.

LAST WEEK
Hootens.com correctly predicted 13 of 16 games (81 percent), nailing the point spread of Sylvan Hills by 14 over Jacksonville. For the season, Hootens.com has correctly predicated 99 of 127 games (78 percent).

WEEK 7 PREDICTIONS
5A CENTRAL
Mills at BEEBE (8): This could be a playoff elimination game. Mills was out gained 438-177 yards in last week's 50-point loss against LR McClellan. Beebe gained just 191 yards in last week's 36-point loss at No. 1 Pulaski Academy, but the Badgers recovered every onside kick and ran the ball effectively in the first half.
PULASKI ACADEMY (28) at Jacksonville: Talented Jacksonville is 1-5 for the second straight season. The Red Devils ran for just 32 yards in last week's 14-point loss to Sylvan Hills, but kept it close by forcing six turnovers. Pulaski Academy sophomore QB Layne Hatcher completes 68 percent of his passes this fall for 2,043 yards and 27 TDs, while versatile senior Tre Bruce has more than 900 yards and 10 TDs.
LR Fair at LR MCCLELLAN (40): Winless LR Fair lost to Class 2A Johnson County Westside by eight points last week. LR McClellan has scored 96 points the past two weeks against Pulaski Academy and Mills. Junior Pierre Strong ran for 231 yards and two TDs in last week's 66-16 win at Mills.
Sylvan Hills is open.

5A EAST
Wynne at BATESVILLE (3): Hootens.com Class 5A Game of the Week.
BLYTHEVILLE (16) at Valley View: Blytheville junior Demekko Clark ran for a school-record 431 yards and five TDs in last week's 27-point win over Greene County Tech. Valley View scored a pair of TDs in the final seven minutes of last week's 14-point loss at Wynne.
FORREST CITY (14) at Paragould: Forrest City trailed Batesville by 21 points at halftime last week. Forrest City junior Kendriel Johnson has more than 800 yards and 12 TDs this season. Winless Paragould averages nine points per game.
Greene County Tech at NETTLETON (9): GCT has beaten Nettleton four of the past seven seasons, although Nettleton won by 38 points last fall. The Eagles led Blytheville 20-13 in the second quarter last week. GCT senior QB Tyson Bayird threw two TD passes and ran for another. Nettleton was tied with Paragould 7-7 in the second quarter last week before easing to a 20-point triumph.

5A SOUTH
CAMDEN FAIRVIEW (10) at De Queen: De Queen beat Hot Springs 42-7 last week, its first conference sportsmanship rule victory since beating Arkadelphia 49-14 in Week 9, 2009. Camden Fairview has beaten De Queen by a combined 239-49 the past five seasons. Cardinal senior QB Kimonte Wilson ran for 157 yards and a TD in last week's 22-point win over Magnolia.
HOPE (3) at HS Lakeside: Hope has beaten HS Lakeside eight of the past 15 seasons, although the Rams won 48-21 a year ago. HS Lakeside senior Maurice Bradford scored a pair of TDs in last week's 28-point win at White Hall. Bradford takes snaps at QB, running back, slotback and receiver. Senior guard Josh Morton (6-1, 240; 380-pound bench press) "is the leader of the line," HS Lakeside Coach Jared McBride said. Hope senior McTelvin Agim dominates at defensive end, running back and returning kicks. Agim ran for a crucial score and junior QB Austin Stubber threw the winning TD late in the fourth quarter of last week's 55-49 win over Watson Chapel.
Hot Springs at MAGNOLIA (1): Magnolia has beaten Hot Springs 13 of the past 17 seasons, but Hot Springs has won two straight in the series by a total of 19 points. Hot Springs must regroup after last week's 35-point Homecoming loss to De Queen. The Trojans didn't score until the final seconds.
White Hall at WATSON CHAPEL (21): Winless White Hall gets outscored 29 points weekly. The Bulldogs beat Watson Chapel three of the past four seasons, but Watson Chapel won by 12 points last season. White Hall junior Lance Smith ran for 185 yards and a pair of TD's in last week's 28-point loss to HS Lakeside. Watson Chapel senior Trey Cole has 52 carries for 525 yards and two TDs this fall, 23 receptions for 485 yards and two scores and averages 16 yards per punt return.

5A WEST
HARRISON (11) at Clarksville: Harrison gave up 431 yards in last week's 28-point loss to Morrilton. Goblin senior Kanon Kirkland returned an interception 85 yards for the only first-half TD against Morrilton. Clarksville led at Farmington 7-0 in the first quarter last week before losing by 32 points.
Farmington at MORRILTON (8): Morrilton led Harrison 28-7 at halftime last week and cruised to a 28-point triumph. Devil Dog QB Caleb Canady passed for 234 yards and a TD. Farmington senior Justice Hobbs carried 24 times for 294 yards and five TDs in last week's 46-14 win over Clarksville. Hobbs has rushed for more than 500 yards the past two weeks.
LR CHRISTIAN (21) at Greenbrier: This likely decides the conference championship after Greenbrier won its past three games, including victories over Morrilton (30-28 Week 4) and Maumelle (42-40 Week 6). Greenbrier senior QB Harold Ross passed for 215 yards and three TDs at Maumelle, including the game-winner in the final four minutes. Panther senior Alex Massey caught three TDs and returned an interception for another. LR Christian has applied the 35-point sportsmanship rule on every opponent this fall. The Warriors led Vilonia 40-0 at halftime last week. Senior Joe Hampton hauled in three passes for 150 yards and three TDs in the first half.
Maumelle at VILONIA (1): Both teams must regroup after last week: Maumelle lost a two-point heartbreaker to Greenbrier, while Vilonia trailed LR Christian 40-0 at halftime before losing 40-23. Vilonia finished with 330 total yards. Maumelle senior Jacob Acklin ran for 174 yards and three TDs a week ago.